Picture this: my family and I take an overnight flight from LA to Melbourne. Tired and hungry, we check in to our hotel, but find that our rooms aren't ready. Embracing the adventure of it all – or, at least, trying really hard to – we decided to explore a little, and find something quick to eat. As luck would have it, we stumbled upon Chin Chin Handmade Restaurant, and were introduced to these lime popsicles (or "poles" as they call them) and promptly began our love affair with Australia.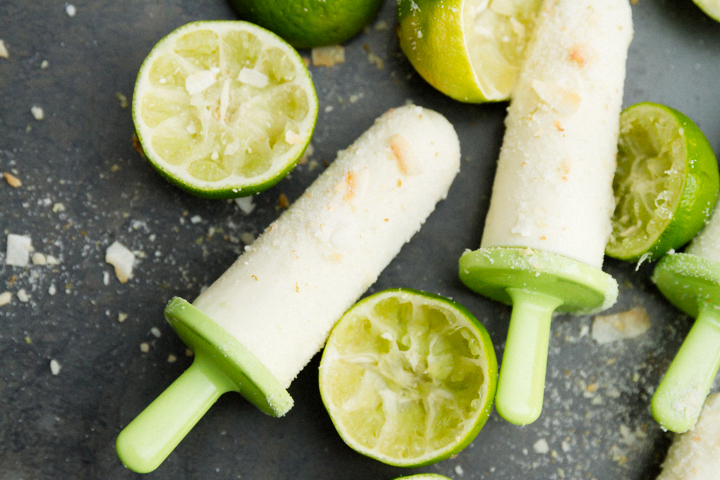 I didn't know it at the time, but "pole" is what they call a popsicle down under. The name hardly stretches the imagination. Popsicle, pole, whatever – we absolutely loved them. So when we got back stateside, I looked up the Chin Chin cookbook and decided to give these babies a try for myself.
The recipe calls for a few more steps than your typical "pole," but I knew the insatiable flavor to come at the finish line was well worth the added legwork.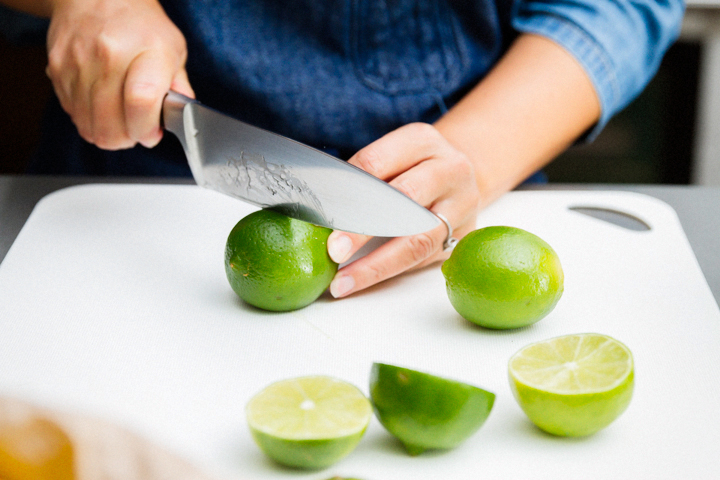 First, fresh juice is essential. And you'll want to zest a couple of those limes to add to the mix – we're using these limes in their entirety.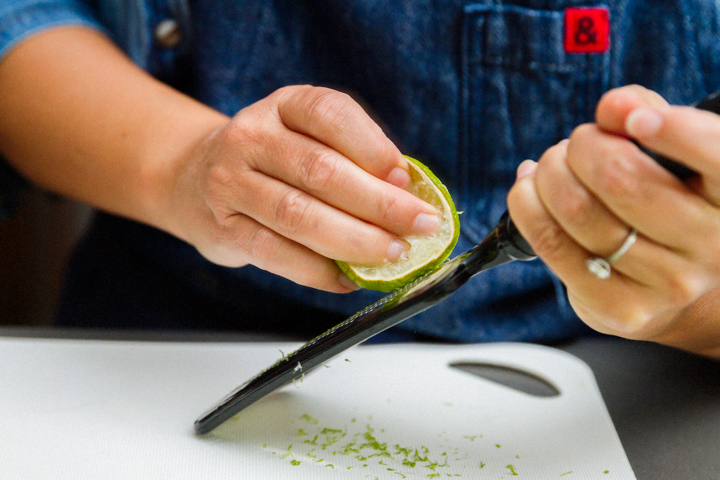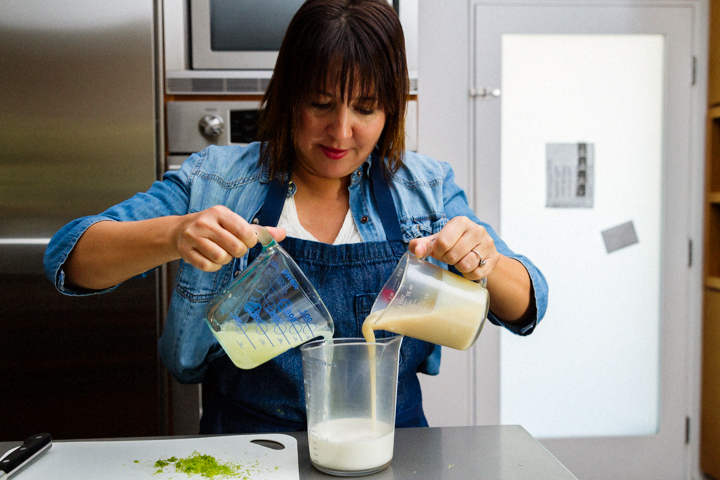 Stir it up with your milks…you'll begin to see a beautiful array of milky and bright colors come together.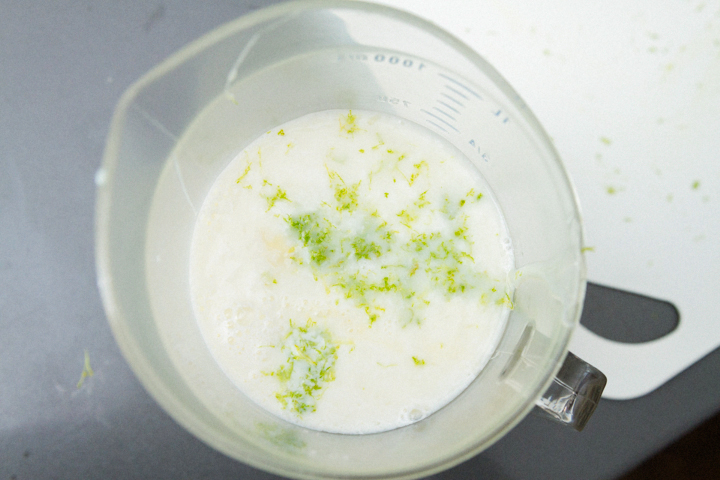 And freeze into your favorite popsicle molds.
The thing that truly takes these lime popsicles from "ordinary" to "crikey, these are legit!" is the mix of toasted rice flakes and sugar. I mean, what a great idea – to roll an already delicious dessert in more deliciousness.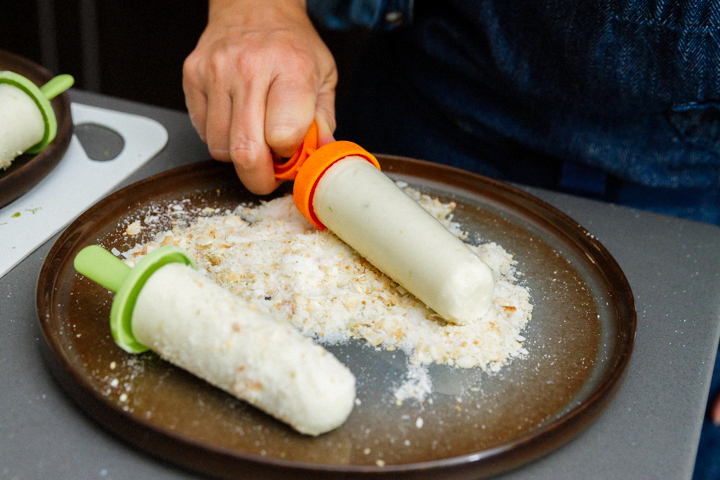 My mouth is watering just from gazing at their beauty. Chin Chin! The expression is a toast of sorts, but it'll apply just as in devouring these tasty, tarty treats.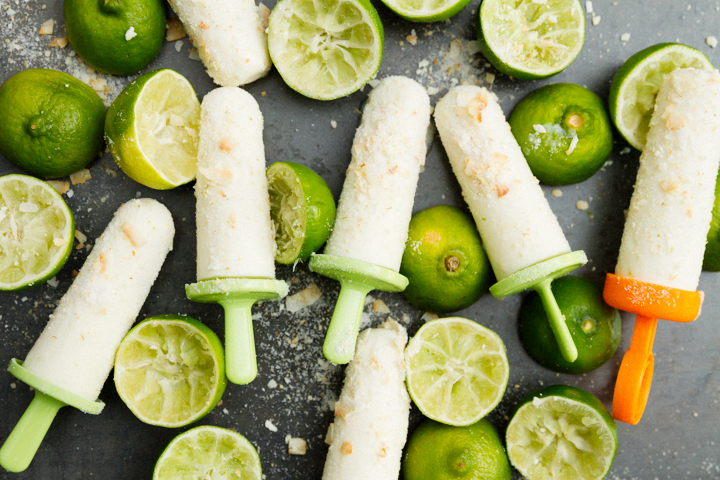 Photos by: Maria Hedrick Photography