Linzer cookies are such a fun tradition.The powdered sugar always reminds me of lace while the jam in the middle promises a treat for your tastebuds. It's that perfect combination of fancy and fun that got me thinking about Easter. So I busted out the bunny ear cookie cutters and tossed together these adorable Easter Bunny Linzer Cookies.

To make sure you get that delicious almond flavor, toast your almonds on a baking sheet for about 8-10 minutes. You will start to smell that sweet almond scent – that's when they're ready.
While they cool, prep your flower mixture in a separate bowl. Then pulse the almonds in your food processor with the sugar.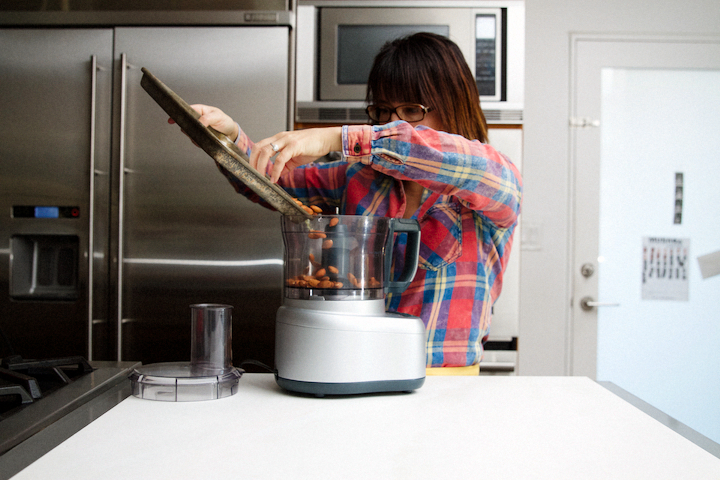 In your electric mixer, start with the butter, sugar, vanilla and egg yolks, then add in your flour mix and your processed almonds.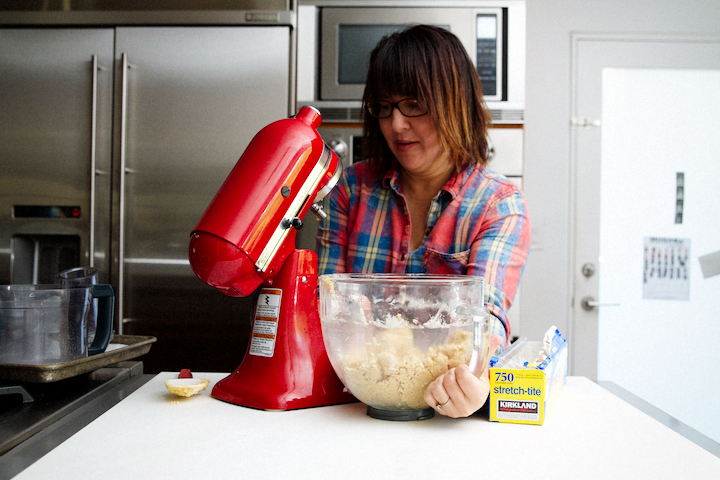 Divide your dough into two parts, wrap in plastic, and chill.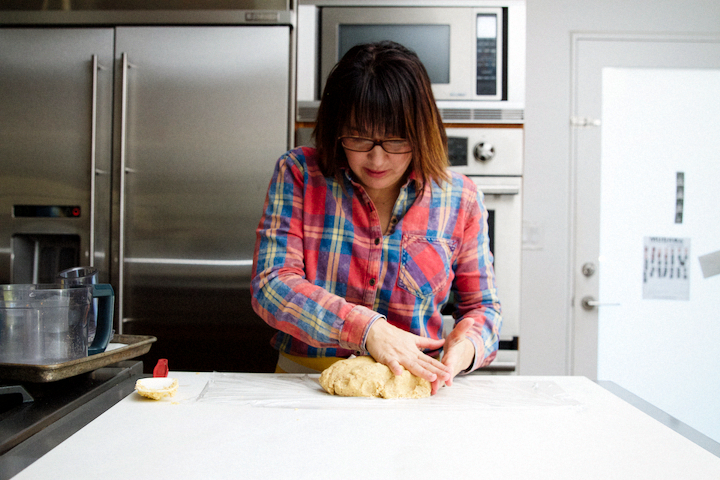 This can be a good time for you to chill too if you make the dough ahead of time. It will keep for up to two days, but at the very least it will need half an hour in the fridge before you roll it out.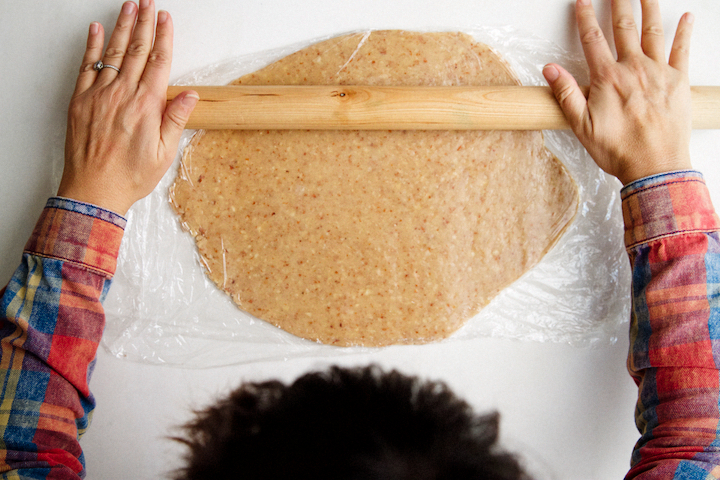 This part is easy.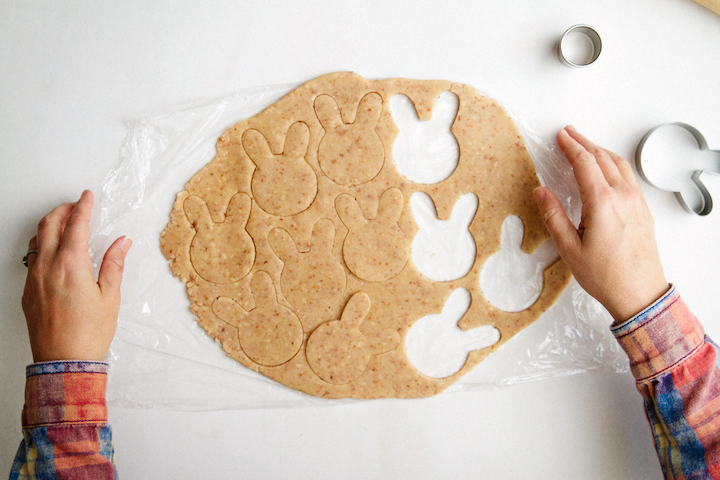 I chose to make the hole in the middle with a simple, smooth circle, because to me it looks like a little bunny tail, but I'm always the first to encourage creativity in baking. Feel free to get funky.  (And share your photos with us on Instagram @thesweetnerd. We would love to see!)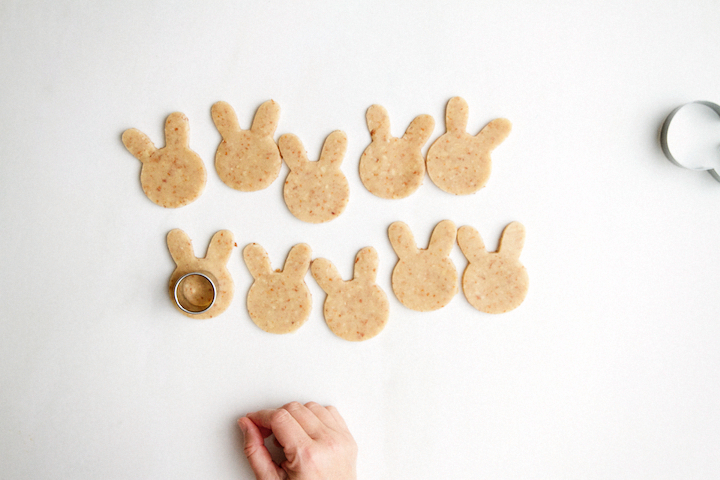 Pro tip: if your dough starts to get warm as you work with it, stick your baking sheet in the fridge for a bit before you put it in the oven. The colder the dough, the more the cookies will keep their shape, which will make them stack up so super nice when the time comes.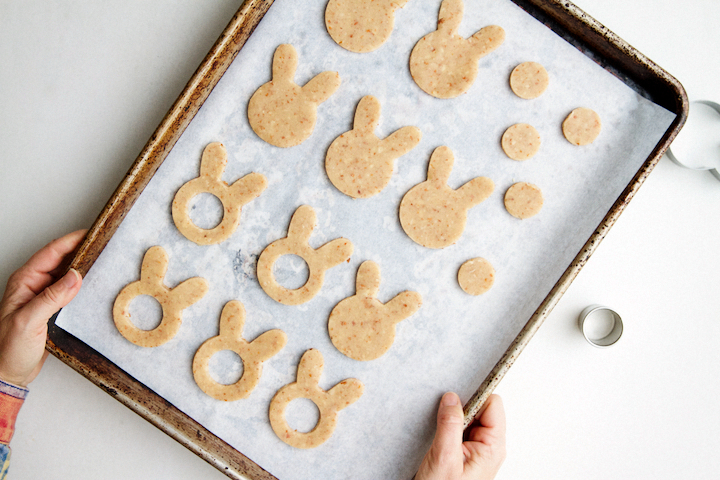 After the cookies cool, drop a dollop of jam onto the ones that don't have holes.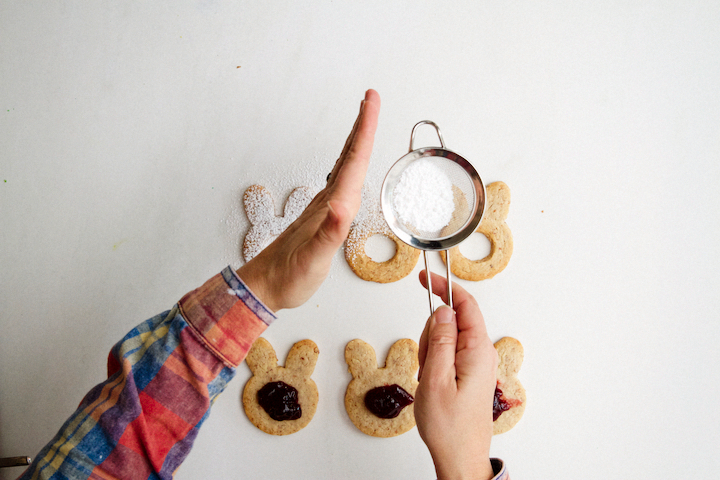 Dust the cut-out cookies with powdered sugar, then, being careful to hold them by the edges so they stay pretty, drop them over the jam. Ta-da! Easter Bunny Linzer Cookies.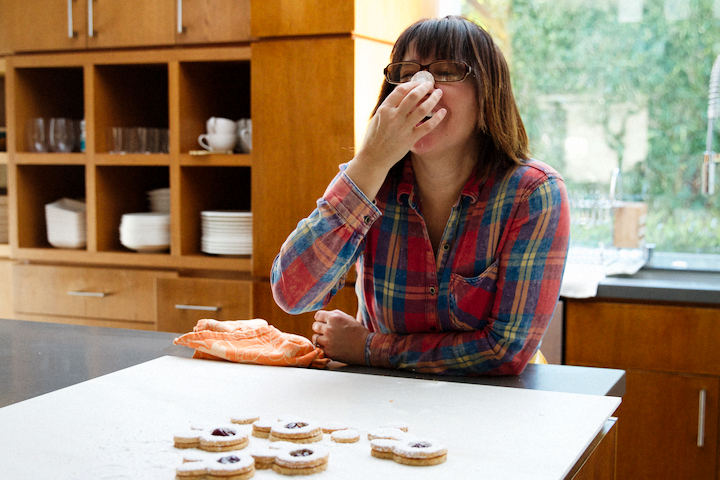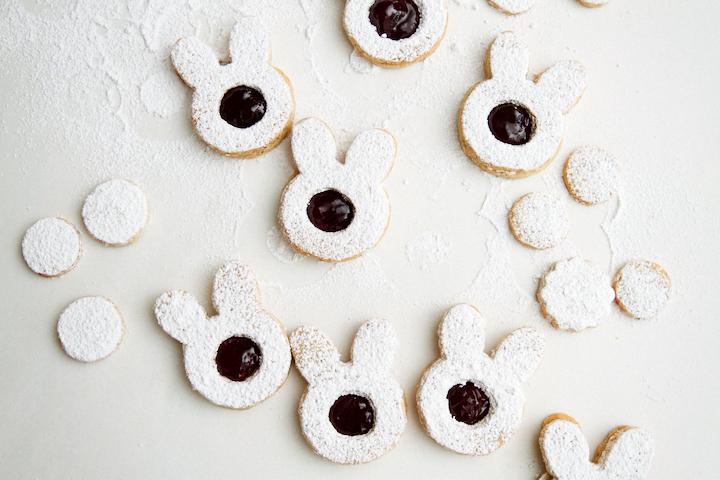 Photos by: Maria Hedrick Photography