Is the idea of making marshmallows from scratch a daunting task? We're here to assure you that – while it *may* be more than one or two steps, creating these goodies is really not as tricky as one might think. Introducing: Easter Bunny Marshmallows with Sprinkle Ears. These can be made together for one yummy mega-treat or you could simply make just the 'mallow or the bunny cookie. Let's get hoppin'!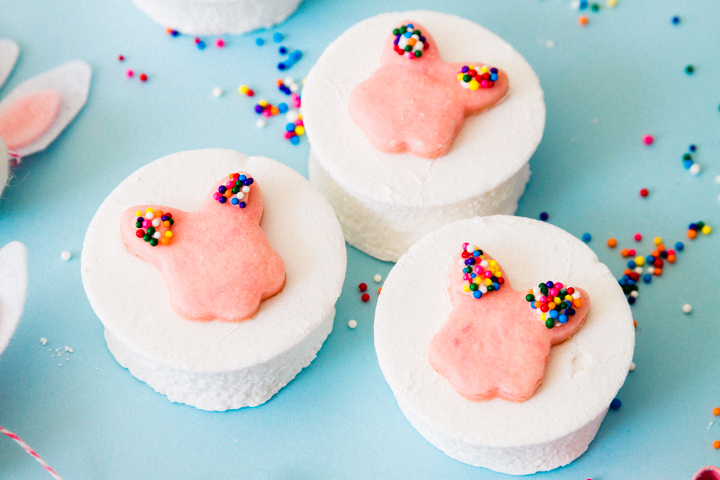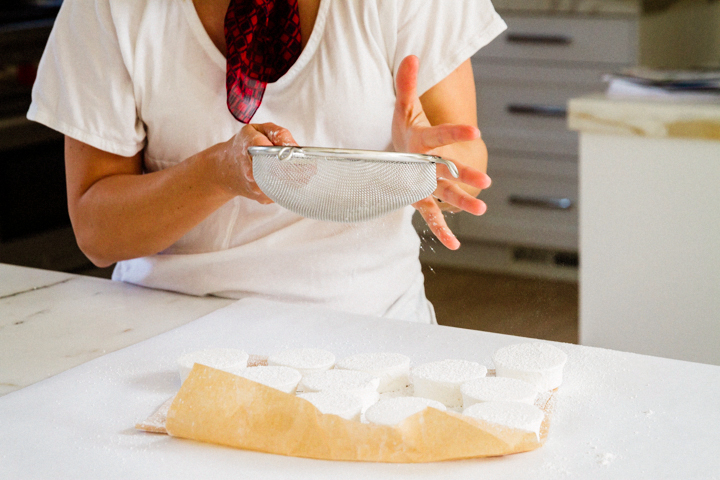 THE MARSHMALLOW
You'll find the details spelled out in the recipe below, but basically there will be four steps:
Whisk the gelatin and water in your Kitchen Aid.
Combine the water, sugar, and corn syrup in a saucepan over the stove top.
Throw it all together in your Kitchen Aid.
Line a 12×9 pan with parchment paper, pour in the marshmallow mixture, and let sit for a few hours.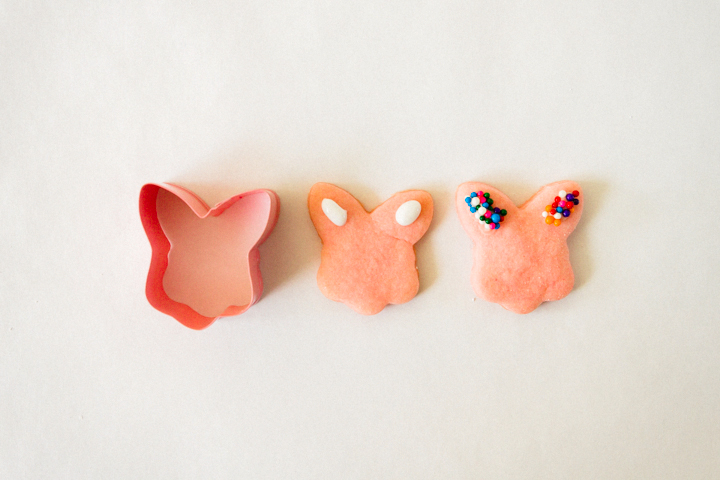 THE BUNNY COOKIE
Again, feel free to stick with what you've done so far and serve these marshmallows alone! Feeling up to the challenge? Then let's add the cookie (also totally delicious on its own)! For the cookie, use my Perfect Sugar Cookie recipe, add some pink color and get out the bunny cutter. Don't forget to sprinkle on those ears…they make these bunnies pop, making them extra special.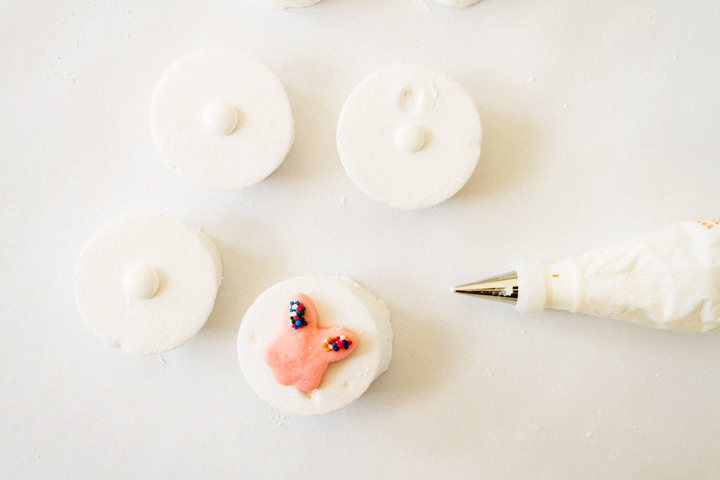 TO ADHERE, MY DEAR
Now, here's the tricky part when adhering the cookie to the marshmallow: good news, you have 3 options. The easiest of the three? Grab a tub of buttercream from the grocery. Option two: use melting chocolate or candy. The last alternative – and the one I prefer – is to use Royal Icing with a piping bag.
You did it! Marvel at the beautiful that is the Bunny Marshmallows you created, all made from scratch.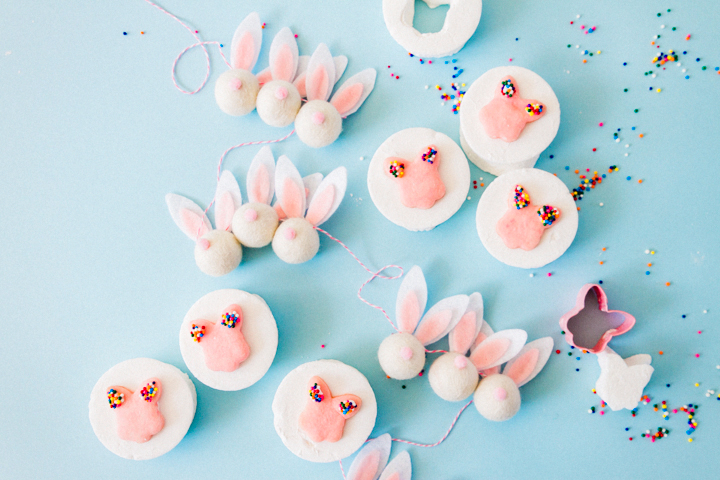 OUR FAVES 

Photos by: Maria Hedrick Photography