How do you make the Easter Bunny appeal to a 10 year-old?  Give him a little street cred. That's right, I'm talking about some sweet street bunny action with a little "Yo" and "Yeah" to have my kids think they're cool.  I see my boys bounce their heads to the groove and beat of iLoveMemphis' "Hit The Quan" and I'm pretty impressed with their nifty moves. So, here's a shout-out to my version of the Quan Bunny this Easter – y'all feel me?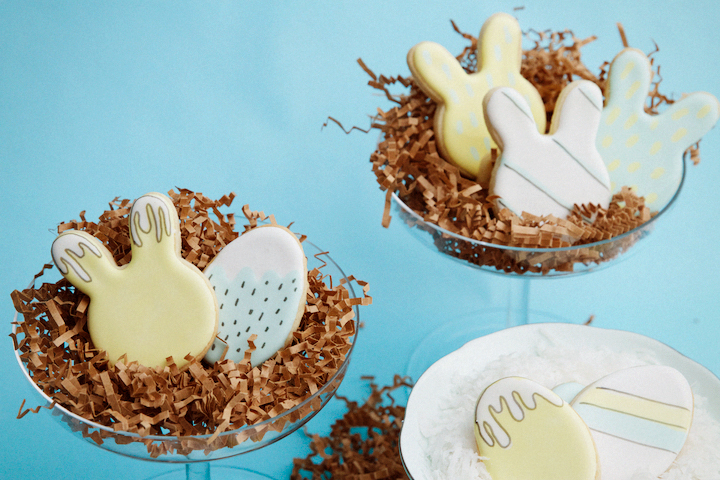 Check out some of these hipster bunnies I drew. I wanted to give them a bit of modern street appeal.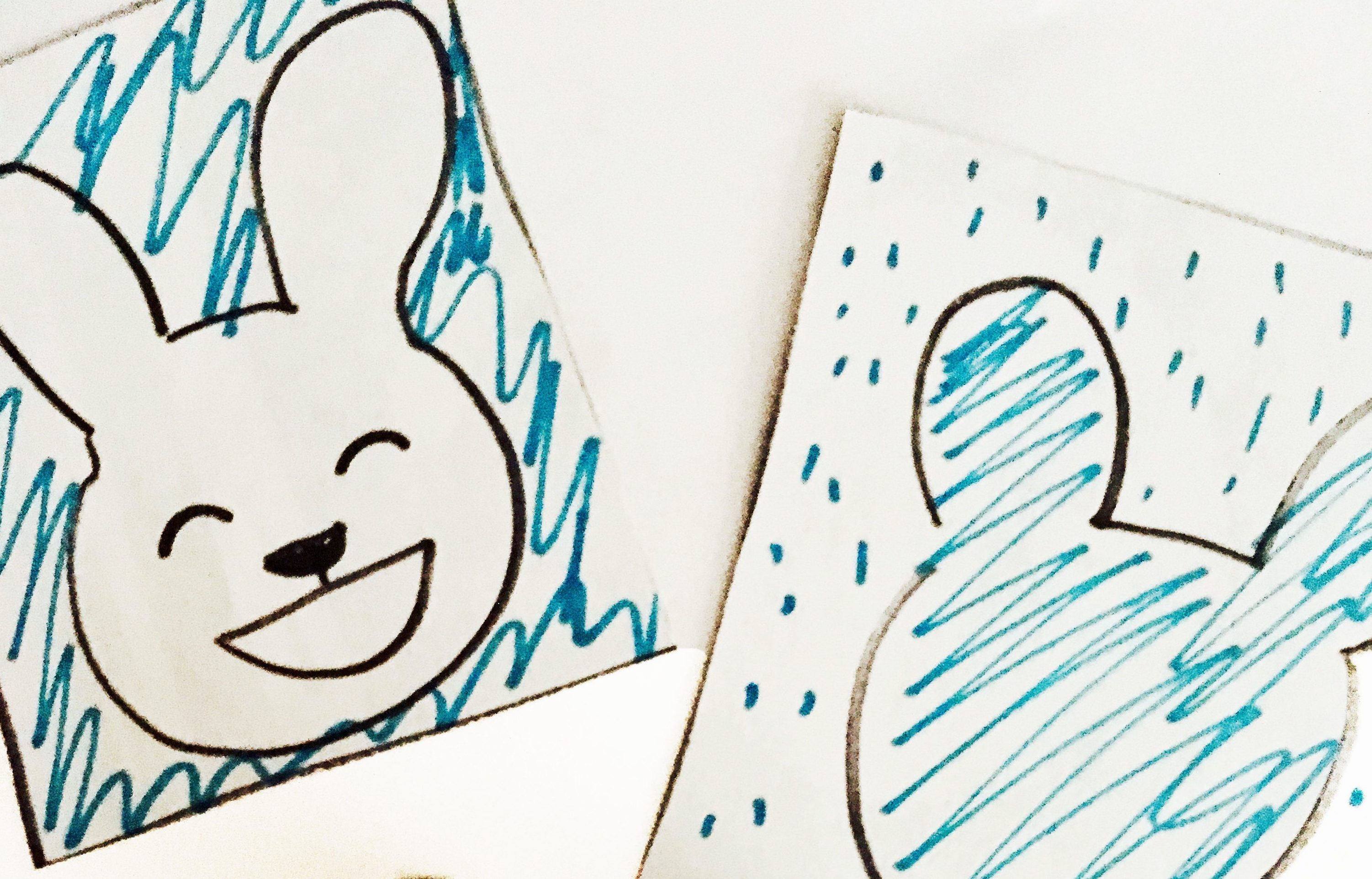 Mix up your bunny cookies and play around by mashing in plaids, stripes, drips, and uneven speckles.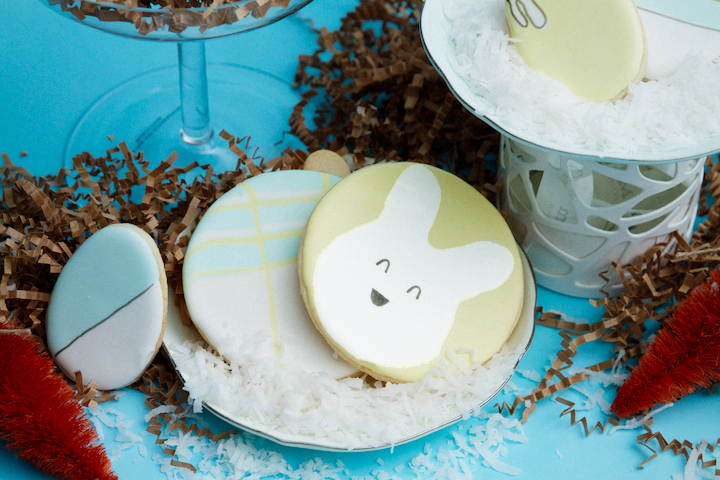 ---
A Few Easy Steps For The Cookies:
Sugar Cookies Recipe (see recipe below)
Fun Bunny, Egg, and Mini Alphabet Cutouts (Williams & Sonoma)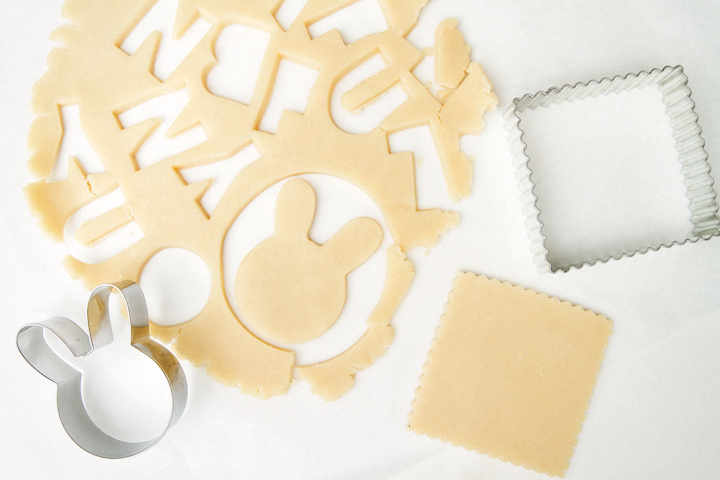 I created some fun expressions like "Yo Fluffy" and "Yeah Bunny"  to speak to my kids tummies.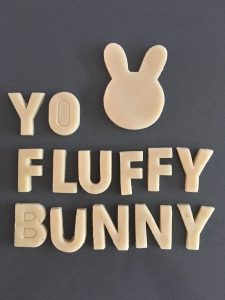 ---
The Royal Icing Decorating
Flooding & Wet on Wet Technique
The next part is flooding, which is the process of outlining and filling a cookie with royal icing.  It takes a bit of getting used to, but once you get it down, the possibilities are endless.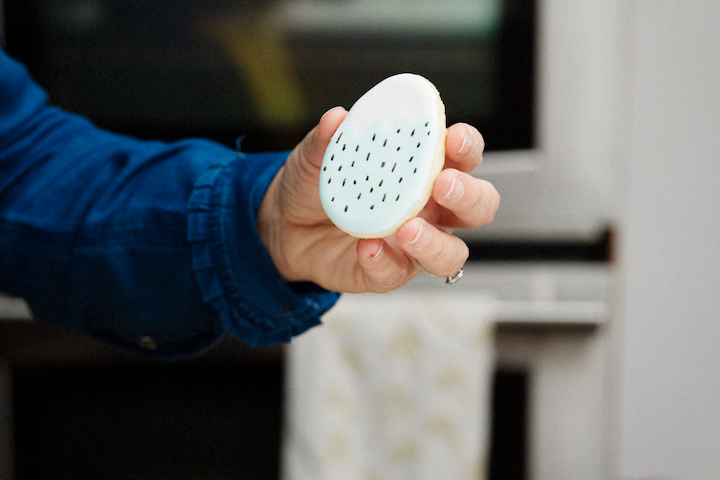 I love using edible markers to help outline a drawing on a cookie. Edible Art in the making here!
I flooded the bunny in white, then created the backdrop in blue.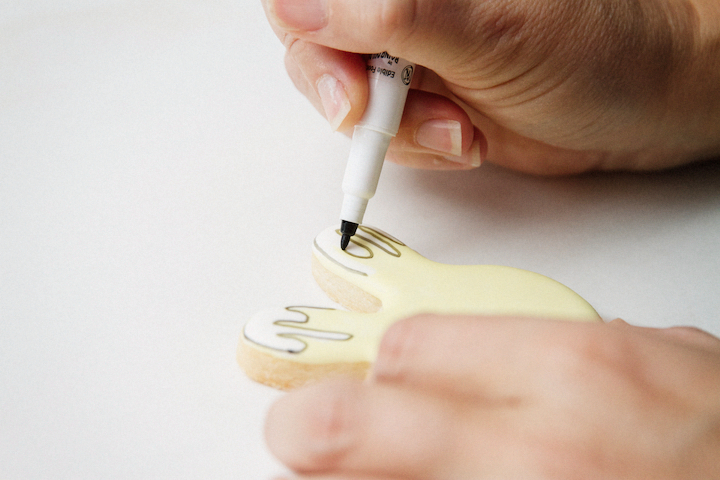 I put my street artist hat on and made these bad boys come to life with dripping bunny ears and splattered hashtag lettering.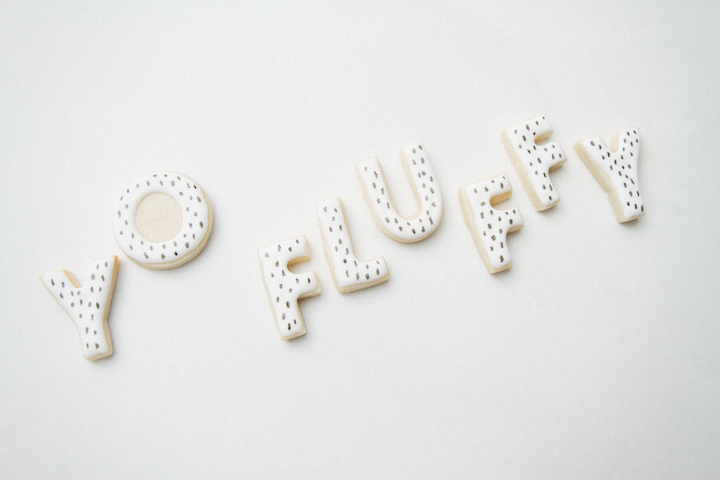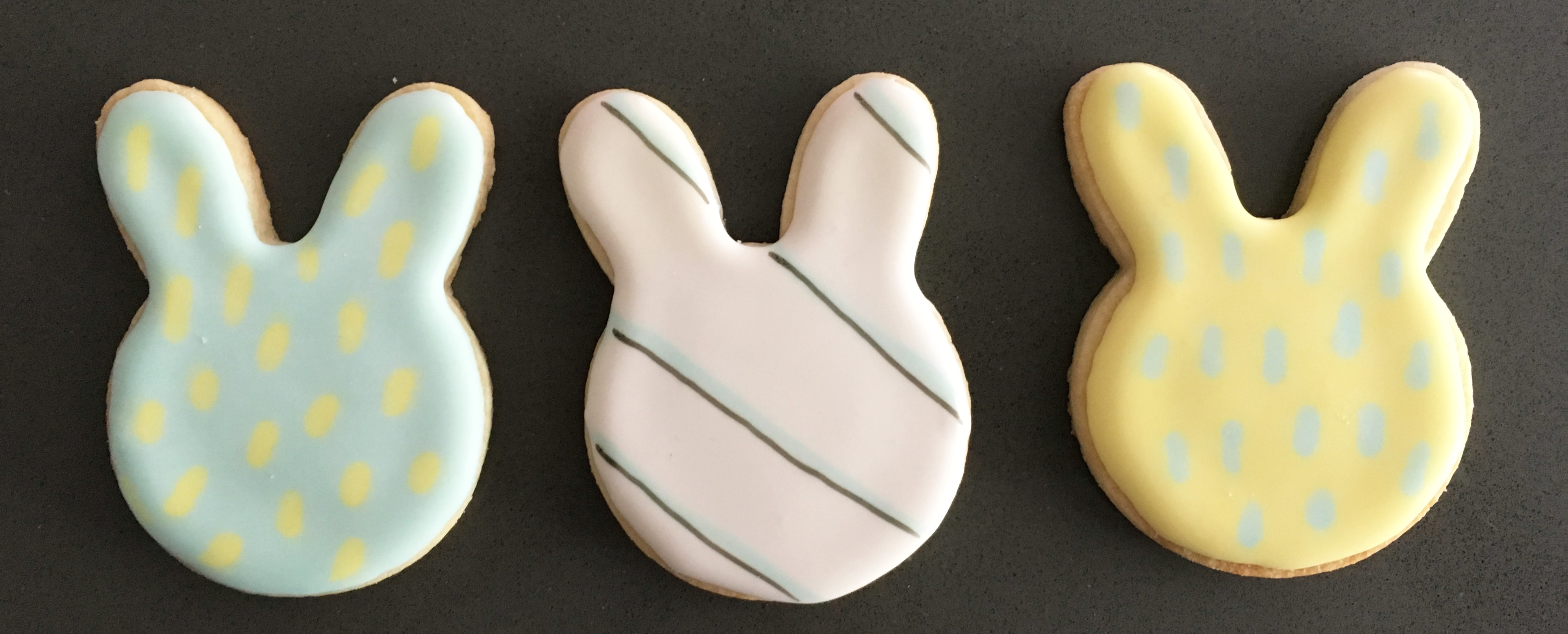 Now for the 'Yo Fluffy Bunny' shrine.  It's always a challenge for me to not showcase each and every single cookie because individually they take up so much time to create.  So, I figured that each one should get their own 'due' love .
So get your Quan Bunny cookies on and let your sweets bust their moves!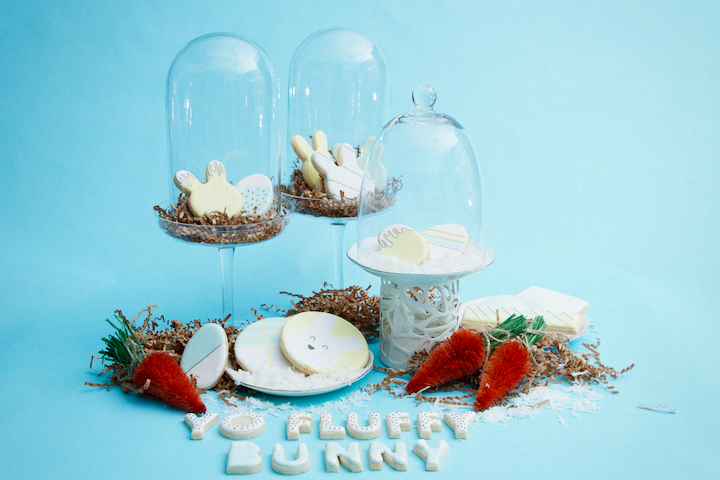 Photos by: Maria Hedrick Photography