Happy Mama, Happy Baby
I recently made these baby shower sugar cookies for my dear friend, Ericka, who has been a driving force in our lives for the last few years! I kept it light, fluffy, and modern with these show-stopping cookies. When she recently told us she was pregnant, we were so overjoyed and, of course, wanted to host a small baby shower for her and her little "taco." Don't worry, I will get to the "taco" story in the last post, but let's dive right into the fun pattern play and soft-coloring for this modern casual baby shower.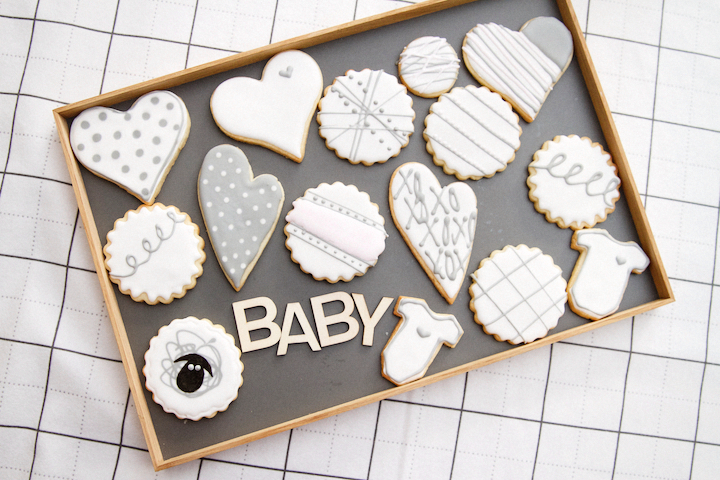 Ericka has been our running trainer for nearly three years.  Her aura about life and balance translates into her ability to teach running as a lifestyle and not just a sport.  While planning her party, we sort of bucked the classic party shindig and opted to host a small runners brunch at our home.  It was low key yet so lovely and personal.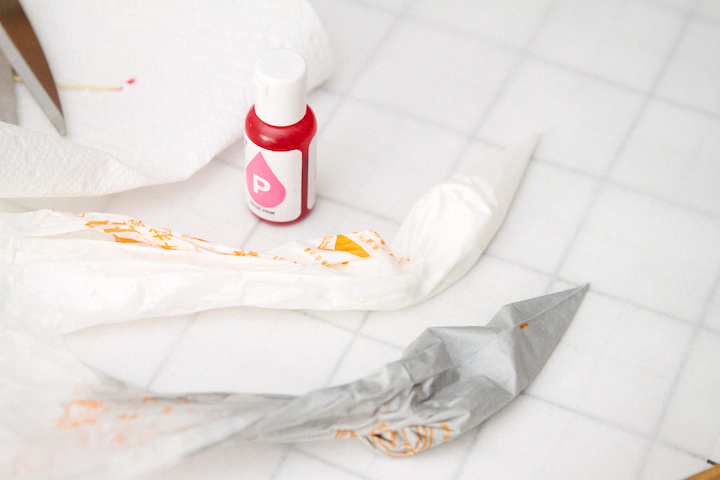 Start with these simple steps:
Simple Sugar Cookies – Prep your favorite sugar cookie recipe or use one of my favorite easy perfect sugar cookierecipes.   Roll out the dough to about 1/4″ thick and cut out some fun shapes.  Freeze the dough cut-outs until you're ready to bake them. You can pop them directly into the oven which is a pure genius time-saver.
Use this royal icing recipe and pipe the white icing (tip: add pink dots if you want to add a little polka-dot love). And, if you're new to using royal icing, check out my post on the royal icing technique.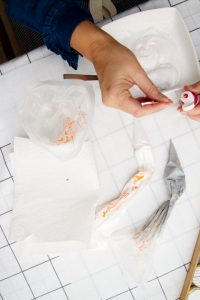 I stayed with the color scheme of pink, grey, and white and used droplets from the AmeriColor Soft Gel Paste Food Color set.  We created a simple sheep theme and focused on light and fluffy textures!  The fun pattern play and scalloped cut-outs elevated these simple sugar cookies to a baby shower feast.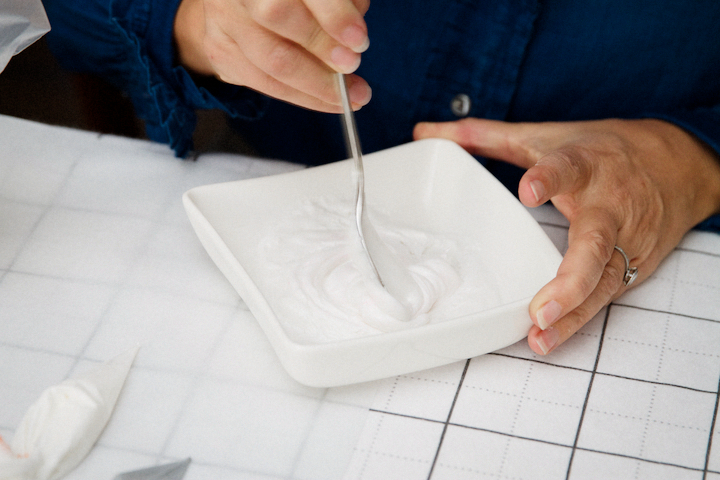 Just a quick reminder to utilize the 10-second rule to get your royal icing nice and ready.
The secret here is balancing droplets of water and the thickness of your icing.  Check by dragging the tip of a spoon or knife through the icing (1″ deep) and count to 10.  If the surface smoothes out when you get to 10, you are golden.  If it takes too long, add a tad bit more water and re-test. If it goes too quick, add a bit more sifted icing sugar to thicken it.  If you passed the test, then…CONGRATS!
Next is the flooding technique.  Start with creating an outline, then fill in your outline (flooding), and use a toothpick or metal pick to help fill in any holes (see video).  I popped it into a piping bag and just cut a tiny hole on the end so it barely piped out of the bag.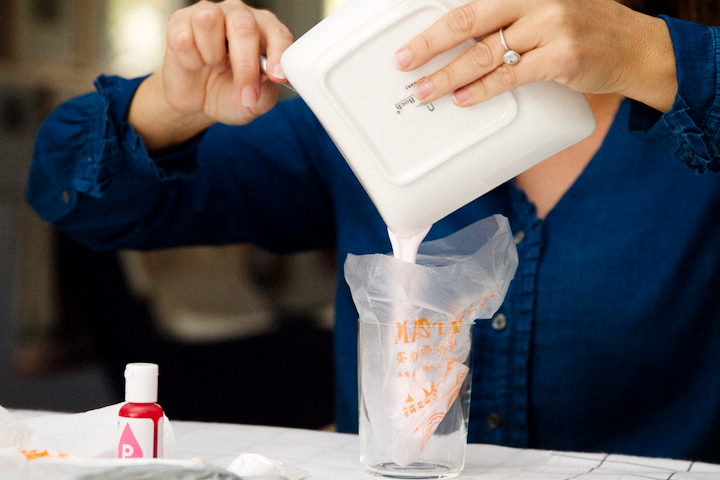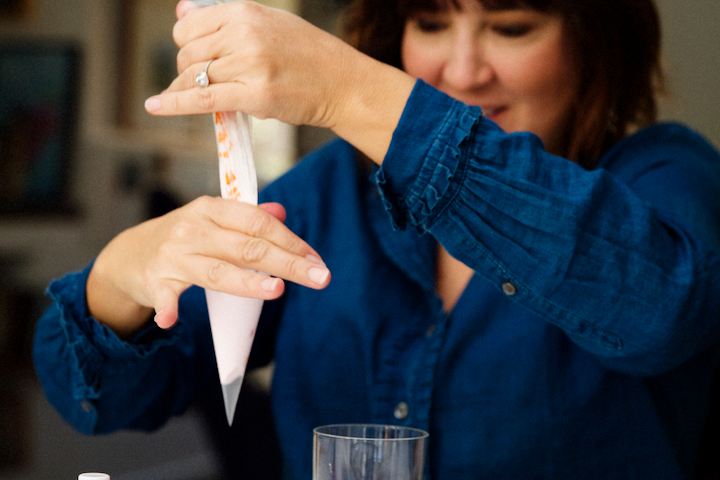 Enjoy the decorating process!  Have fun with it and remember that each cookie can have its own personality, perfectly
imperfect.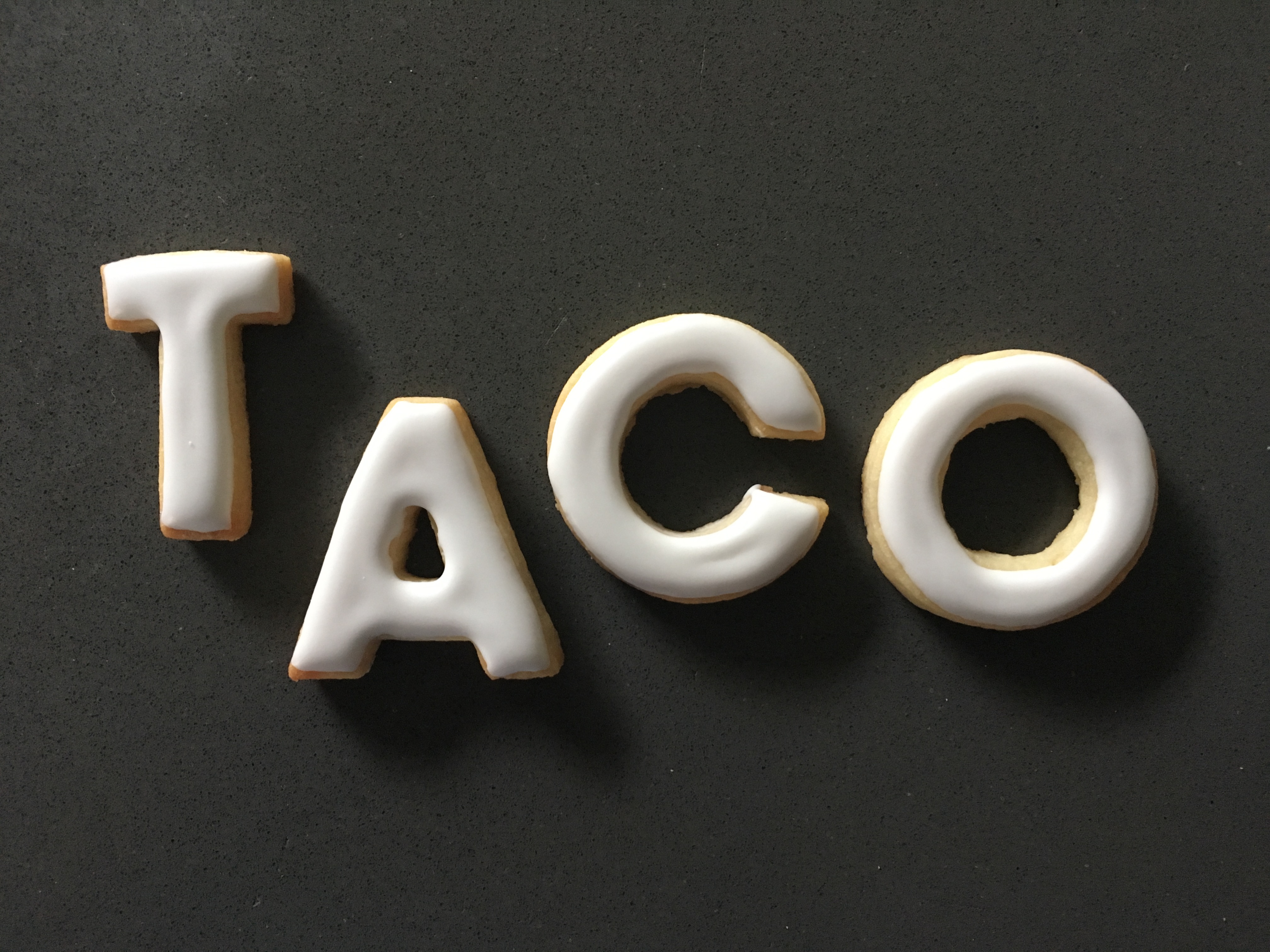 All in all, these cookies will taste delicious and your baby mama will be happy as they come!
If you want to pursue some elaborate decorating, use edible markers to accent shapes or characters. For the sheep, I made the base white, and then I used some grey royal icing (wet-on-wet) to make a scribbly backdrop.  I let that dry completely, and then I drew in a sheep's face topped with royal icing eyes (white).  Too cute, right?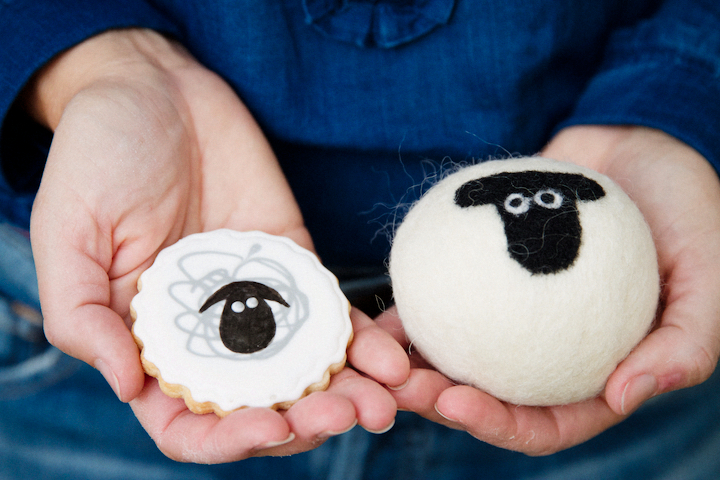 I bought this simple sheep ball as an adornment for the table from the sweetest little Etsy shop called, Little Beau Sheep.  Then, I mixed it up by using a black and white striped table cloth.  Don't 'ewe' think this is adorable?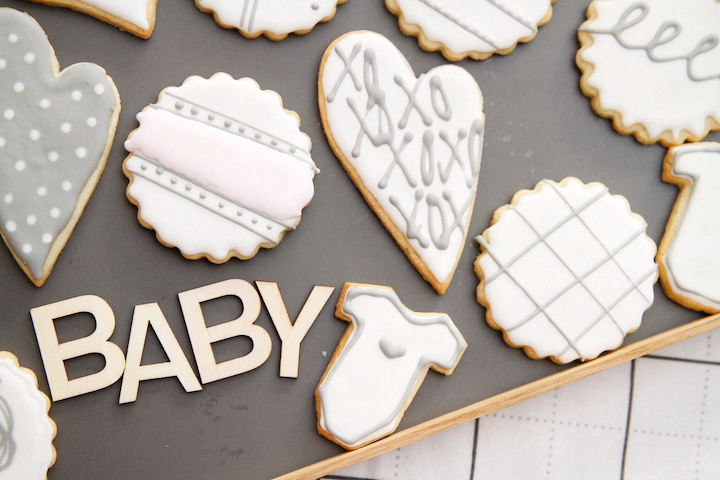 Photos by: Maria Hedrick Photography