Cindy, The Sweet Nerd
I'm an Angeleno mom with an intense passion for creating delicious & stylish desserts.
After sifting, folding, and stirring my way through pastry school, I happily declared myself, 100% The Sweet Nerd.   
The Sweet Nerd blog is chock full of easy-to-follow recipes (and a few advanced ones when you are up for the challenge).  I  to play with patterns and mix and match flavors to create modern, clean, and street-style desserts.
As a mom, I wanted to find a way to get my two boys involved in the kitchen so I created Little Nerds to explore their experience as little bakers. It's hectic being a mom and finding time to bake, but getting the whole family involved – even Dad, our eager tester – is absolutely worth the effort.
And, there you have it! You don't need to be a chef to make and share amazing desserts.  To me, that's what makes life so beautiful.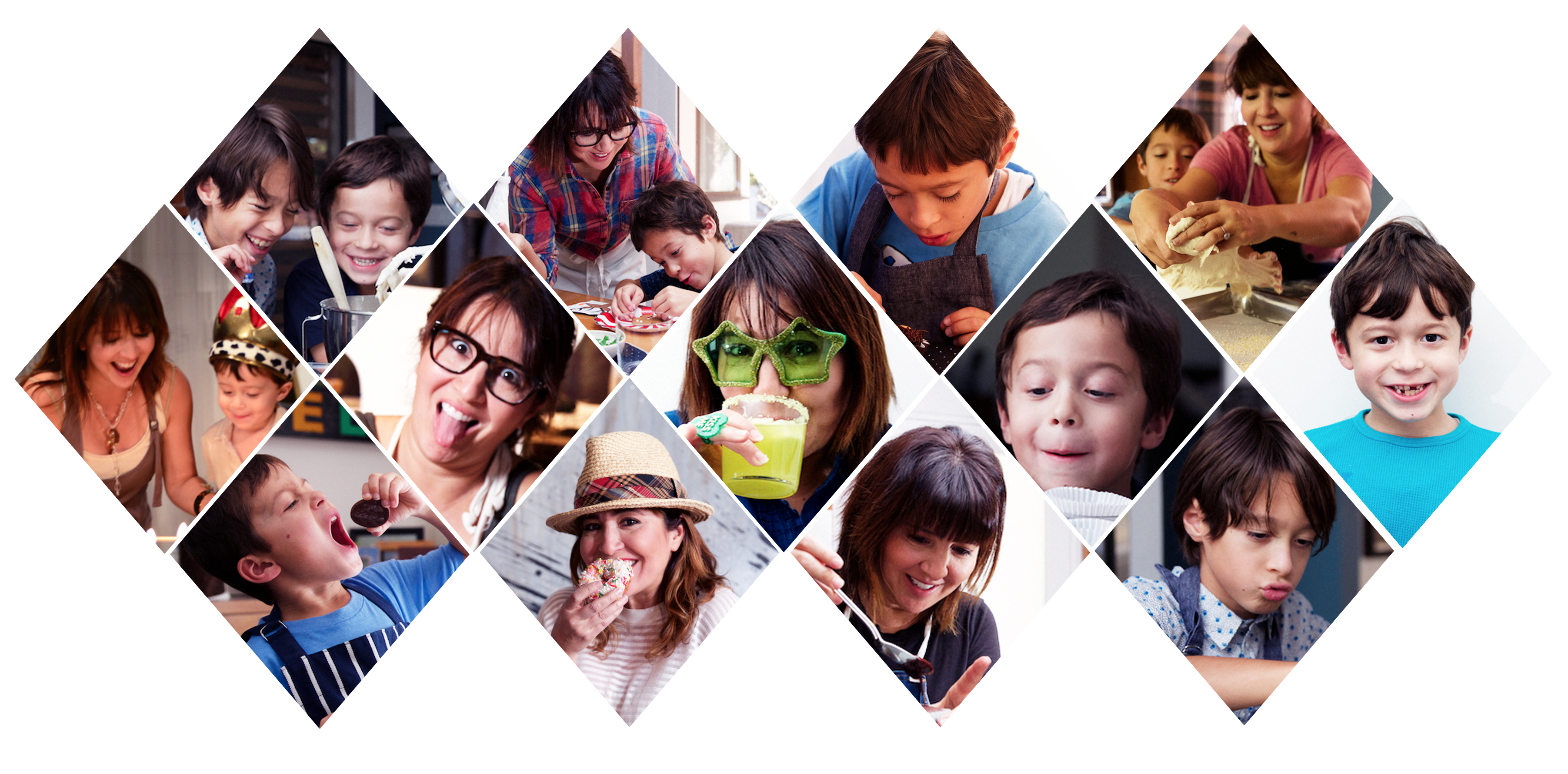 ---
Maria, the Photographer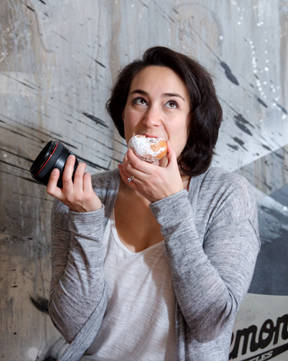 I have had a love affair with photography since my first black and white intro class. Film built this connection between the artist and the finished product. To me it felt just as much as a creation of a piece of art like drawing in painting did.
As a self proclaimed art nerd or just simply a lover of all things art, I have welcomed and incorporated all the different aspects that this large creative umbrella has to offer. 
Nothing brings me more joy to me than to share my photographic creations to those around me. 
Check out Maria Hedrick Photography
---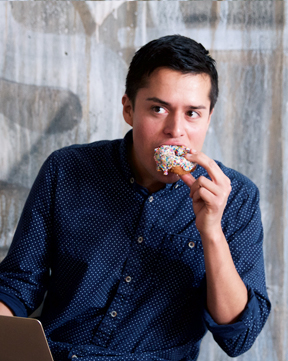 Ryan, The Social Media Expert
I've been a bona fide foodie since the age of eight, when I received my first, bright-pink Easy Bake Oven. Eventually I graduated to real ovens, in real kitchens, making real food for real people. Maybe it's the latin in me, but the best aspect of food is its inherent sociability. I really freaking love how food brings us together.
In college, I flaunted my food knowledge every chance. I blogged for The Yale Herald, often about new restaurants, dining hall recipes, or up-and-coming food trends. My junior year I purposefully moved off-campus in order to gain access to a kitchen, and try getting messy in the kitchen myself.
Living in Los Angeles, I'm spoiled as hell when it comes to fresh ingredients and fresh inspiration for new dishes. I've fallen in love with this city like none other, as I am quite literally always surrounded by good food and good people. How else are you supposed to live life to its fullest? I'd be hard pressed to find a better alternative.
---