How does a "Creeper" become something elementary school kids love?  These creatures are unbelievably popular? If you're a mom with a Minecraft-addicted kid, you likely know what I'm talking about. And as moms, you also know that when our kids make a special request for their birthdays, we can overlook just about any strange thing, gulp down an extra cup of coffee, and just make it happen. Such was the case with these Rice Krispie Creepers.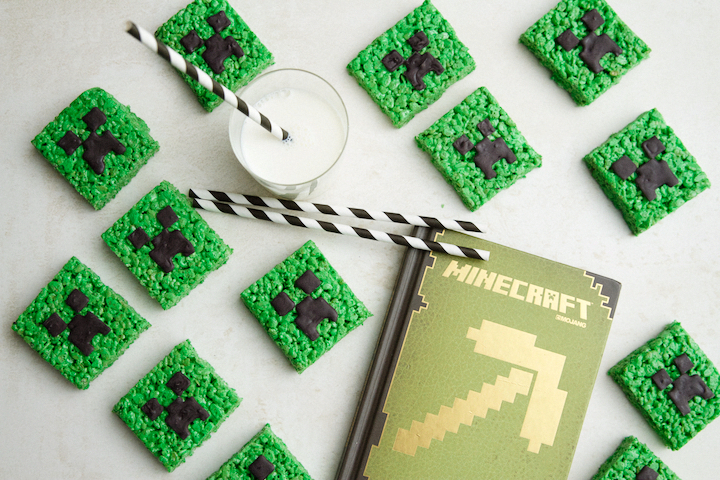 My youngest has been (a little too) attached to everything and anything Minecraft, so a Minecraft birthday treat was the request this year. "Creepers" to be exact; green squares with pixel-like facial features. (Again, as moms, we're overlooking the strange nature of these birthday requests).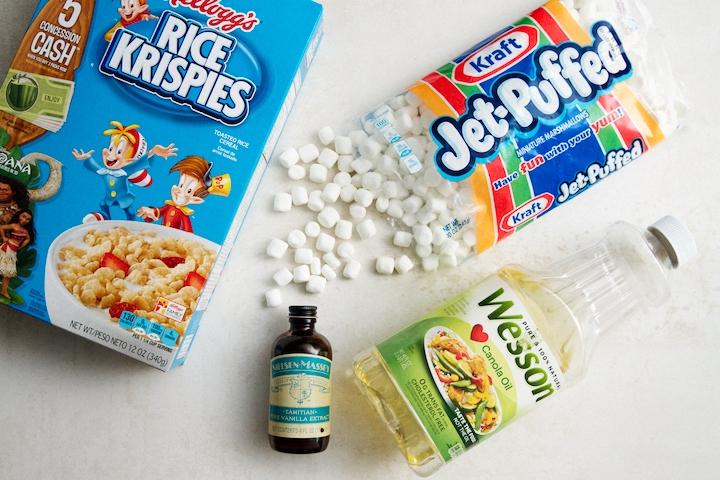 The recipe calls for butter, but that's for occasions in which the dessert will be eaten immediately after cooking. For my little guy's birthday, I wanted to make the treats the night before, so I switched out the Canola oil for butter. It just holds-up better and a bit longer.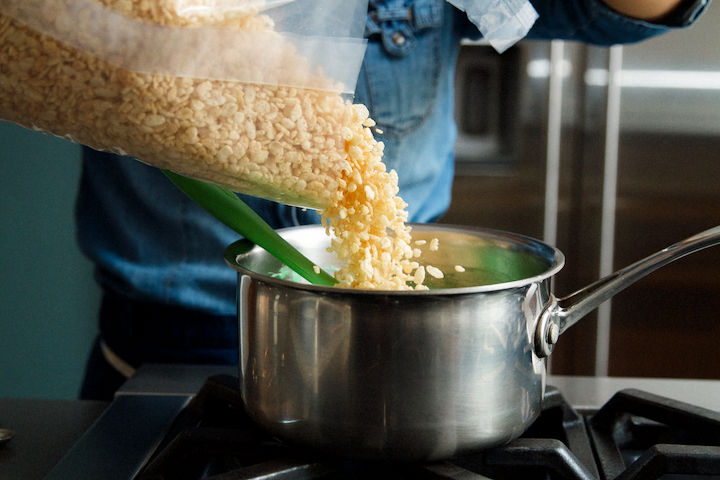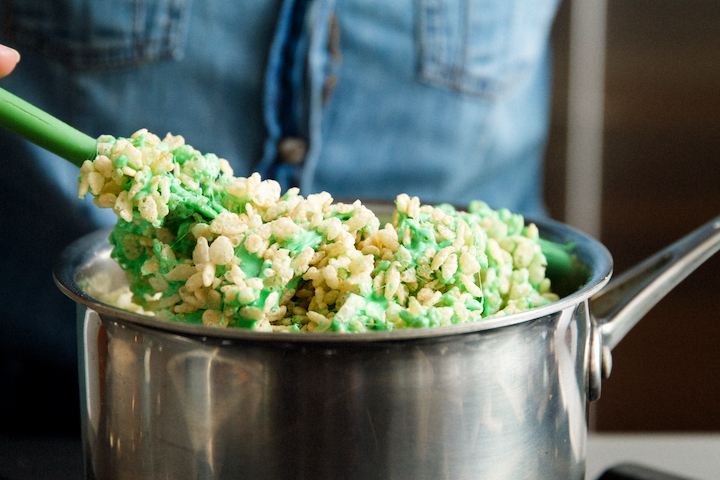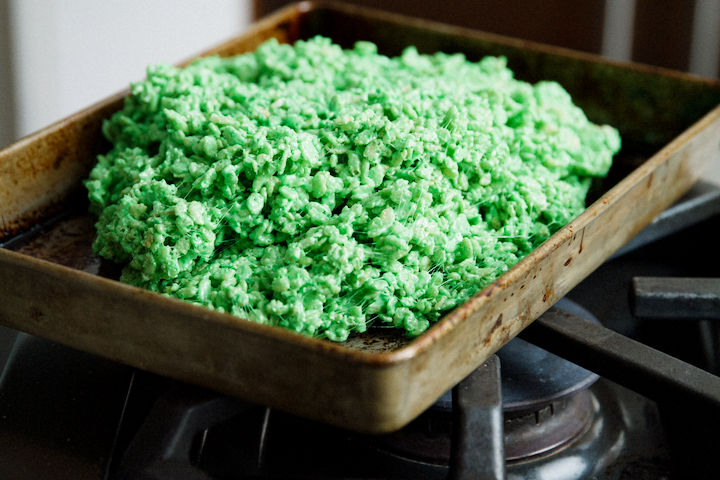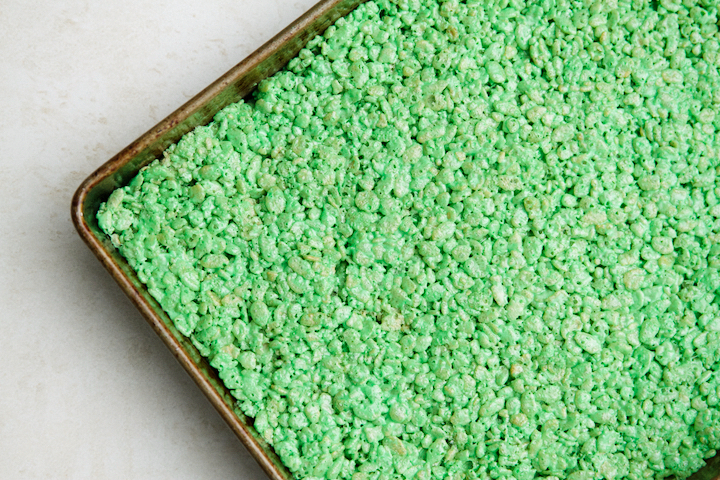 Pretty so far, right? But not so Minecrafty just yet…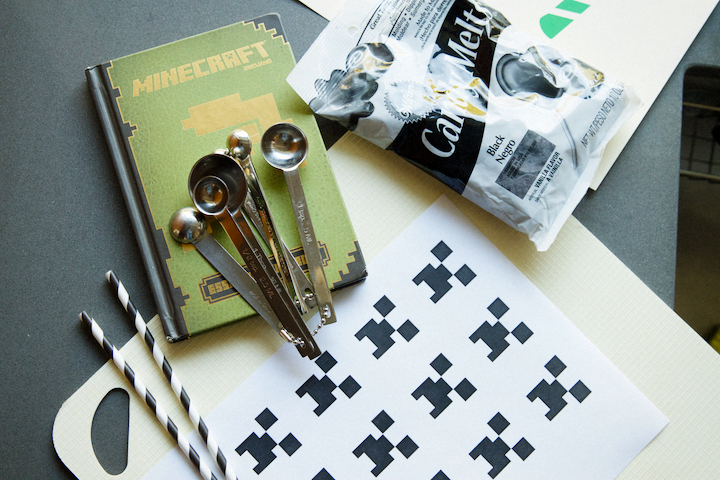 To get those iconic Creeper faces, I went to the computer, literally googled "Creeper", and printed a page with three rows of little box-faces. Then I taped the page to my cutting board and taped a piece of parchment paper over it.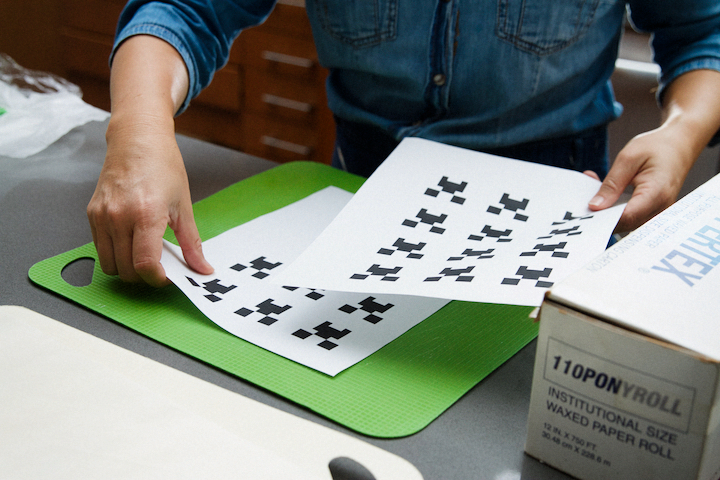 Now, you prep your melted chocolate and then, using a pastry bag with a fine tip (or a Ziplock with a tiny hole cut on the tip), trace the shape of the Creeper onto the parchment paper. You should be able to see the design underneath pretty easily.
I took a moment with each one to do a little detail work before the chocolate hardened, pushing the chocolate into tidy corners so that the shape would be unmistakable. This can be easily done with a toothpick, though takes a bit of patience.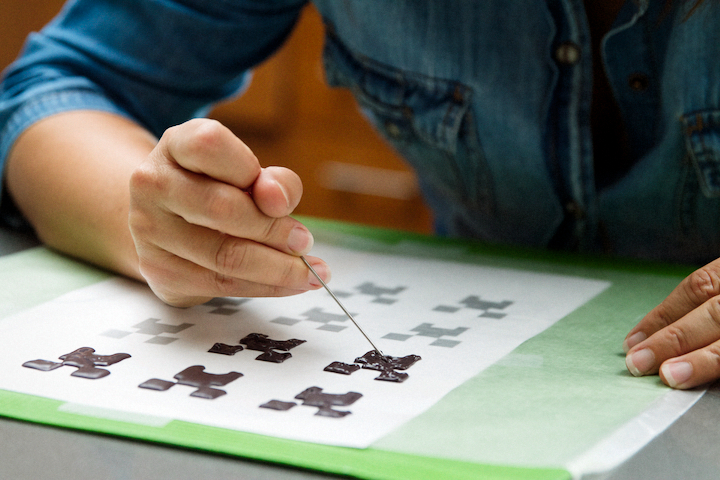 While those little Creepers are cooling, cut up your Rice Krispie into equal squares (or as close as you can get to uniform squares).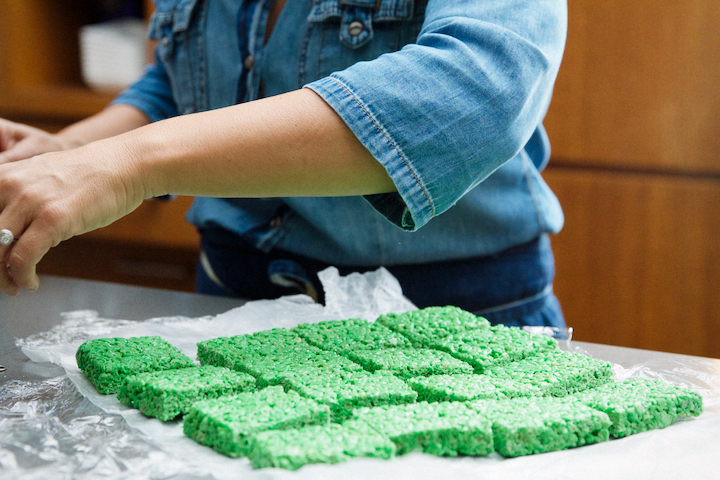 Then, gently press the chocolate faces into the tops of the squares. Viola! Rice Krispie Creepers!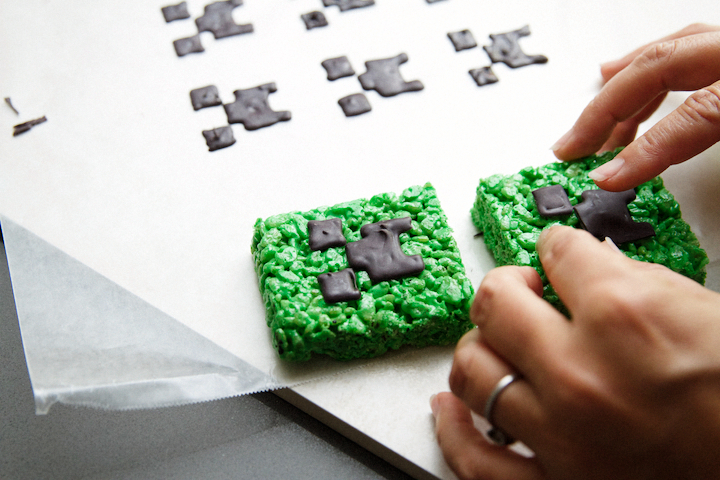 I've been told – from a very grateful birthday boy – that these were a big hit!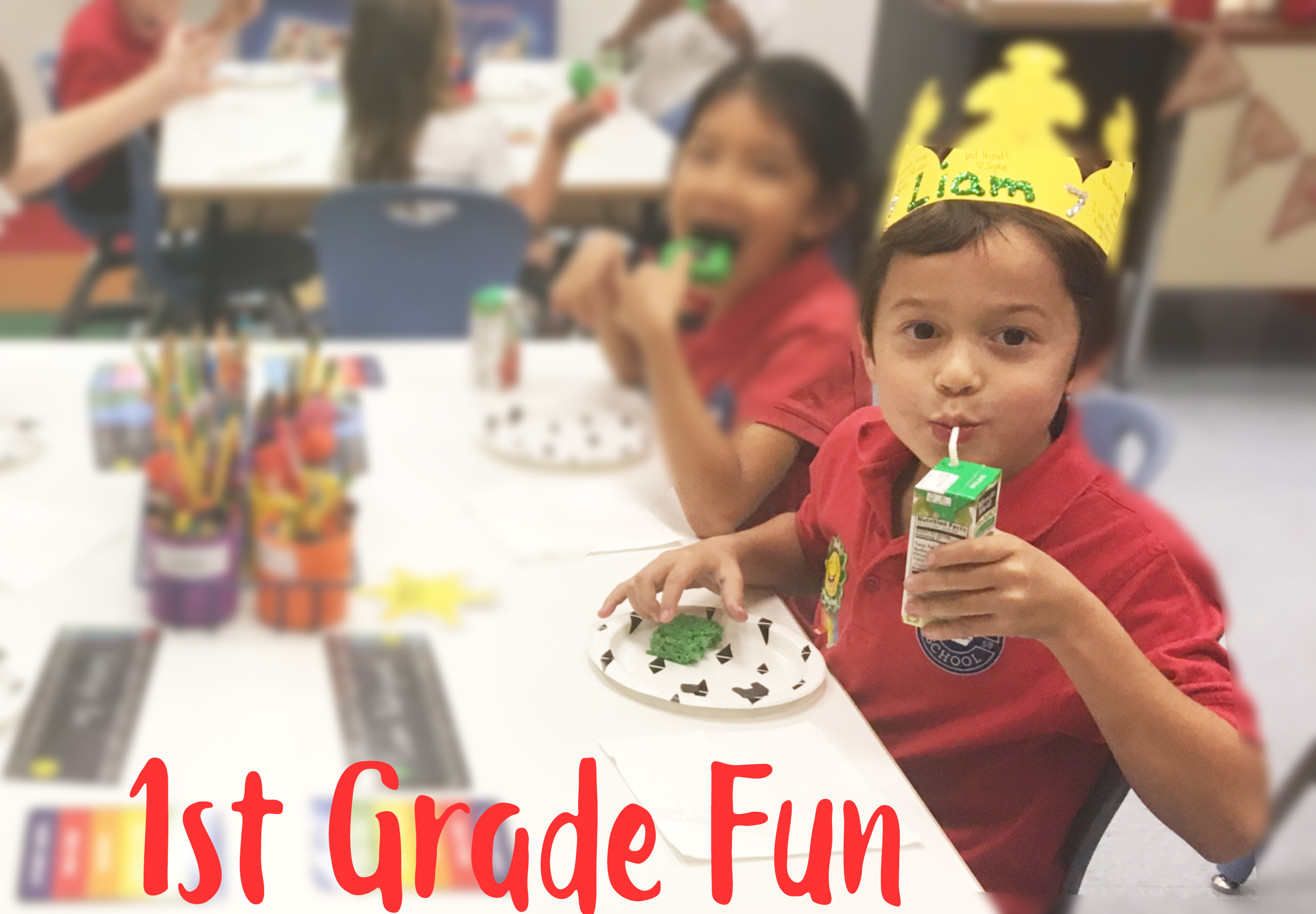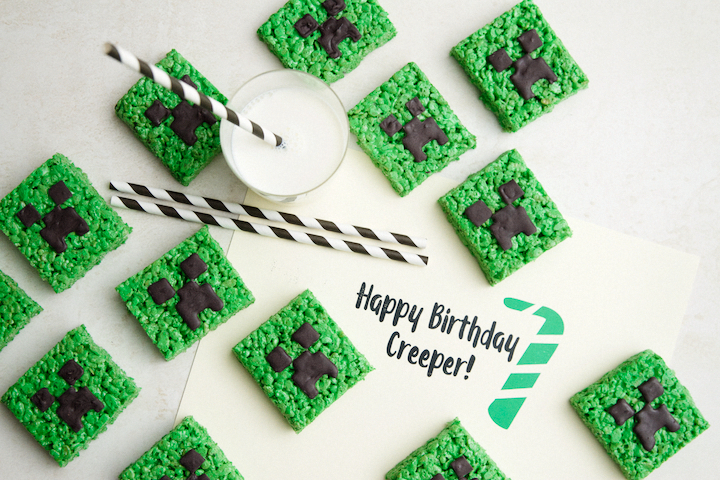 Photos by: Maria Hedrick Photography