Come March, I find that St. Patty's Day can't arrive soon enough. Immediately my mind jumps to shades of green everywhere, shamrocks, and those silly little pinches you'll get for not wearing green. This rolled cake-cookie – officially dubbed the St. Patty's Surprise Inside Cookie – is festive, green, and a yummy treat. With only 7 ingredients, including the sprinkles, you'll be pleased to find how easy this recipe is! This year St. Patty's Day falls on a Saturday, so the plan is to invite a few of the boys' friends over, and pair this green drink with fruit shamrocks with the cookies to complete the party. I'm fairly certain St. Patrick himself would approve of such a dessert table.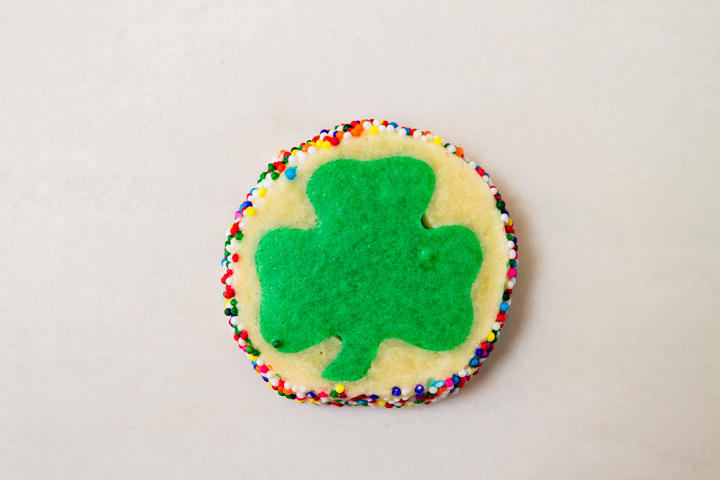 4 EASY STEPS TO A LUCKY SURPRISE
Make the dough
Cut out the shamrocks
Shape and roll
Bake
This recipe was adapted from Eugenie Kitchen's darling Rainbow Heart Cookies.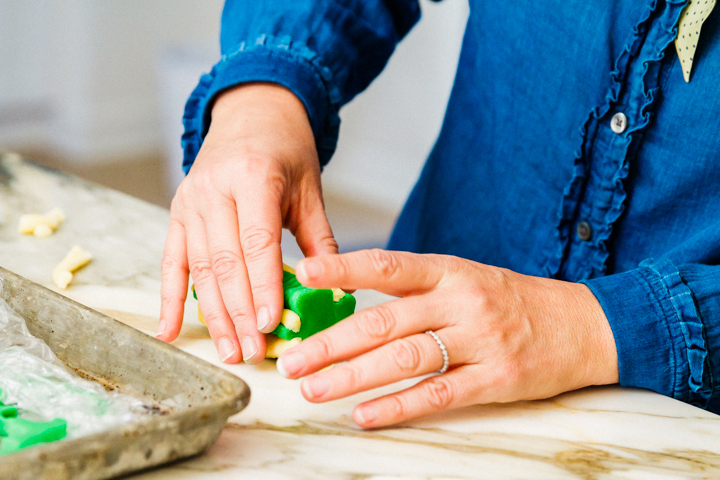 STEP 1: THE DOUGH
One of the biggest take-aways from this recipe is that the dough needs to be slightly chilled to assemble. Each chilling period should really take a full hour, so give yourself time to come back to this recipe in steps. Patience, folks! I promise the time and effort will be worth it.
With that being said, mix up the dough and roll it out, splitting it into thirds. Apply green food color to one third. Give it a good knead so that the color is distributed evenly. Chill in the fridge for one hour.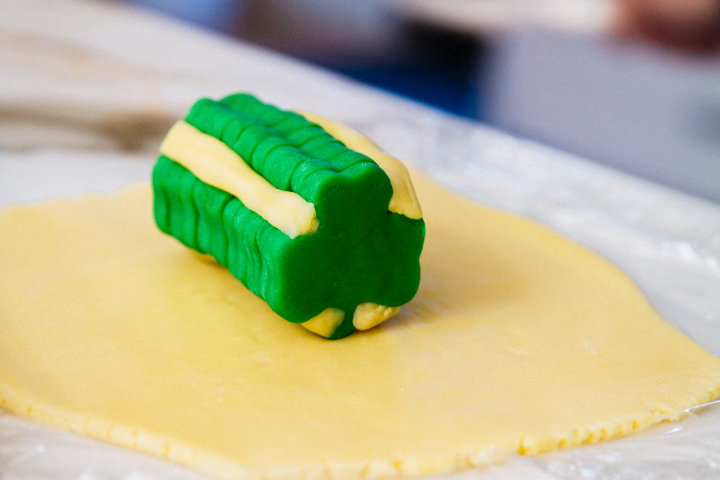 STEP 2: THE SHAMROCKS
Roll out the green dough and cut using a shamrock cookie cutter. Pile up the shamrocks but make sure to brush an egg wash in-between the shamrocks. Put back in the fridge for an hour.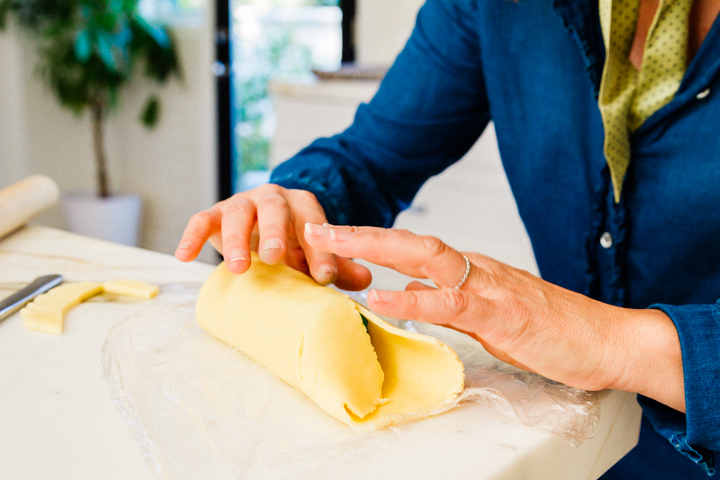 STEP 3: SHAPE AND ROLL
Take the vanilla dough and wrap the shamrock stack like a cylinder. Put back in the fridge for one hour.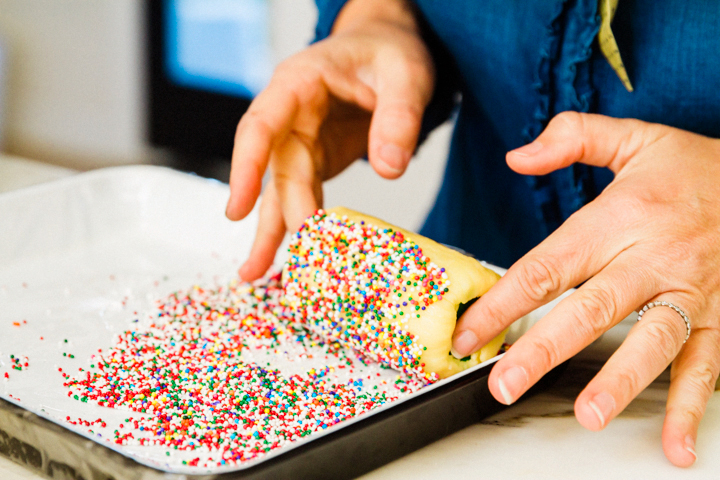 Brush the wrapped-and-stacked cookies with egg wash, and roll in sprinkles. You've nearly reached the end of the rainbow, folks!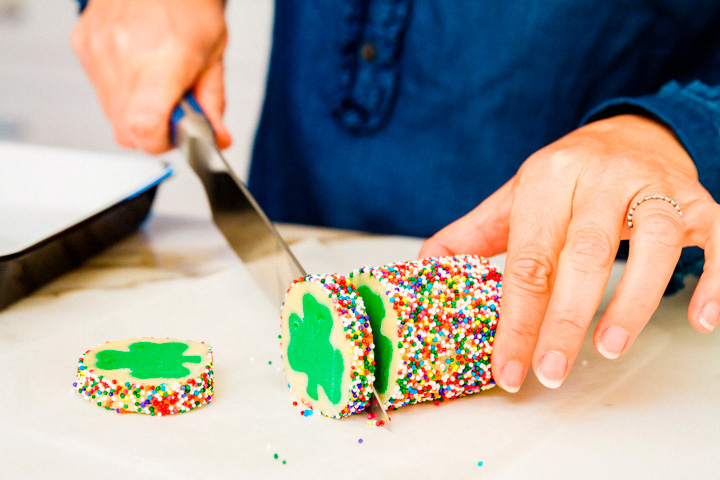 Slice the cookies where it feels like there's some give. Stick back in the fridge for a final 30 minutes (last time, I promise!).
Bake for 10-12 minutes at 350 degrees. There you have it! There's a slice of luck with each St. Patty's Surprise Inside Cookie for ya lasses and laddies.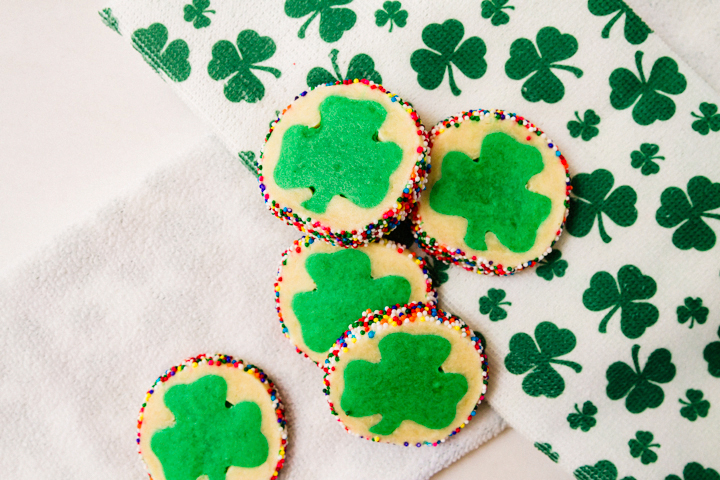 OUR FAVES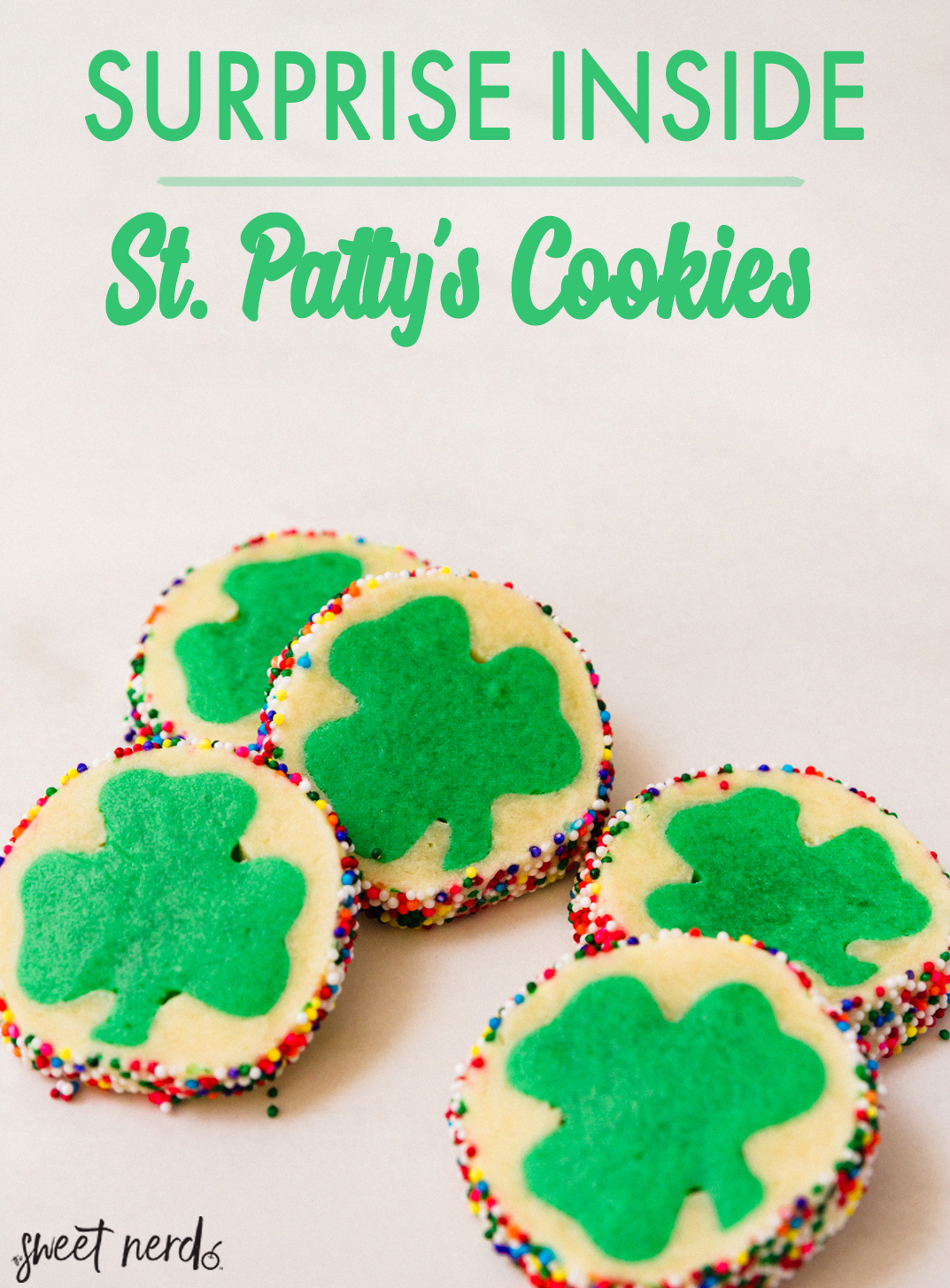 Photos by: Maria Hedrick Photography