I've got little green rascals on the brain…! With St. Patty's Day fast approaching, I thought these Green Glass Cookies would be a fun way to get my boys into the kitchen. Their jobs are to cut out the sugar cookies and help me crumble and melt candy to make the shapes look like stained glass. Kids or no kids, these green beauties are super easy to put together.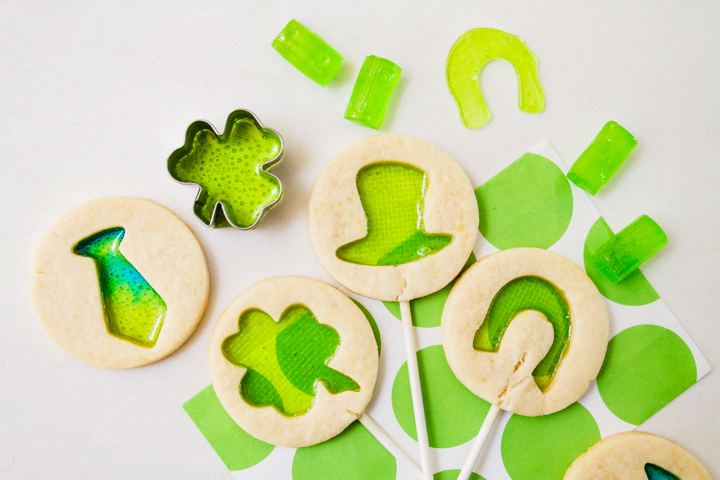 You know, I've got a rascal myself, his name is Gavin and he turns 11 ON St. Patrick's Day. So yes, he's naturally very, very lucky. For his birthday treat last year I made these yummy Surprise Inside Cupcakes with Lucky Charms. Me thinks these cookies might make it into Gav's fifth grade classroom for a little birthday celebration. Oh lucky day!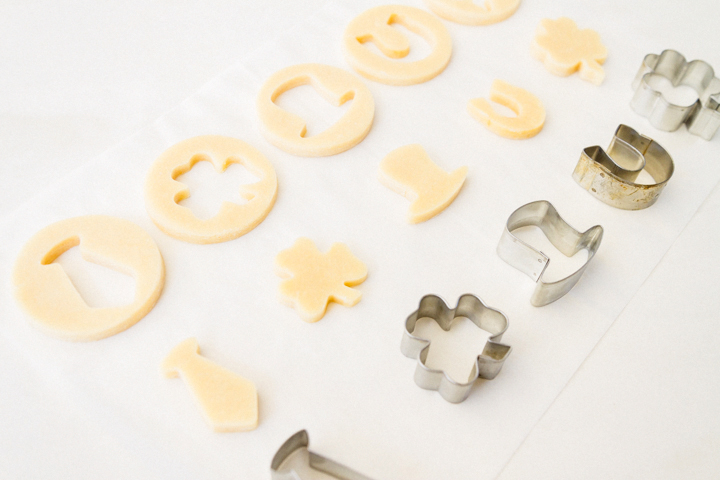 THE SUGAR COOKIE
The first step is making the cookie, which is basically the same recipe as my Perfect Sugar Cookie recipe. I use it all the time, it's easy and delish. Wrangle the little leprechauns in your family and have them cut out St. Patty's designs with cookie cutters.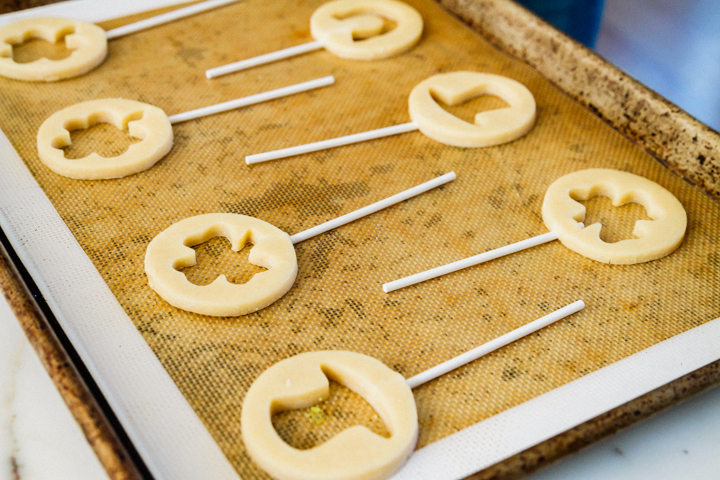 Stick the lollipop sticks into the cookies before baking, then bake for 6 minutes at 350 F.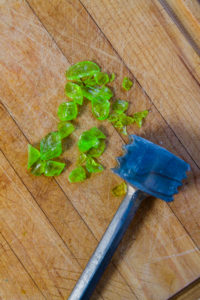 STAINING THE GLASS
Here's the fun part for the kiddies. Take the supply of green watermelon Jolly Ranchers and smash with a mallet.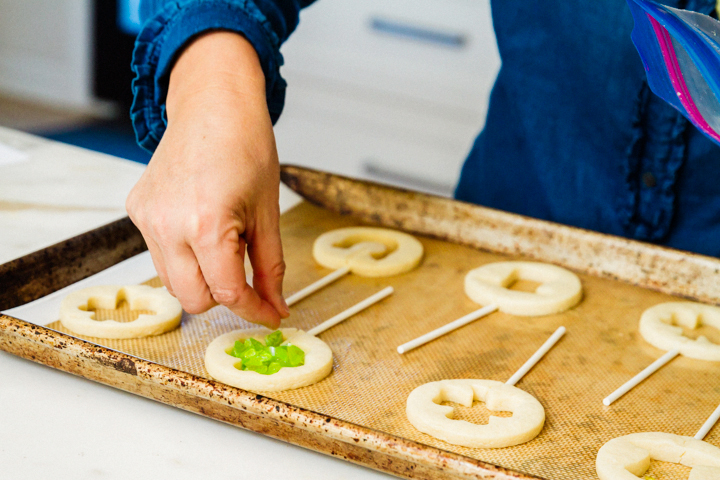 After the cookies have baked for 6 minutes, fit the chunks of candy inside the shapes. Bake for an additional 4 minutes.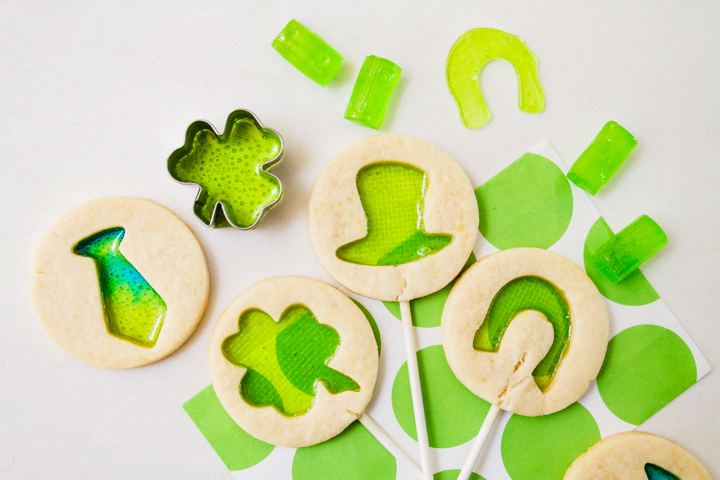 Making the cookies is the easy part. The question is, how many cookies can a fifth grader inhale in less than five minutes?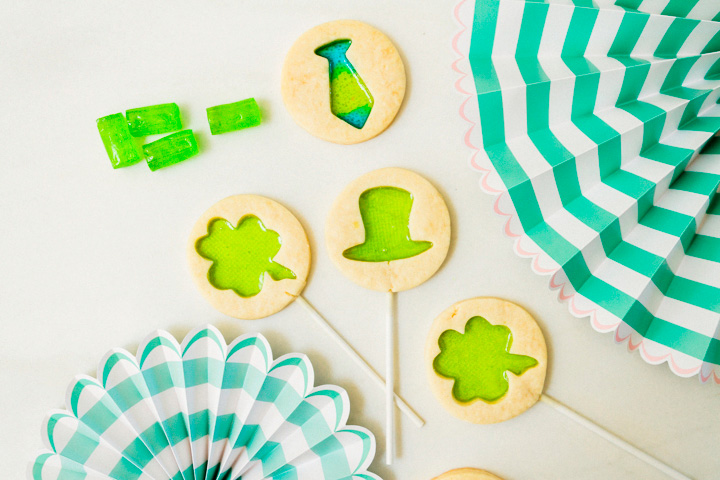 OUR FAVES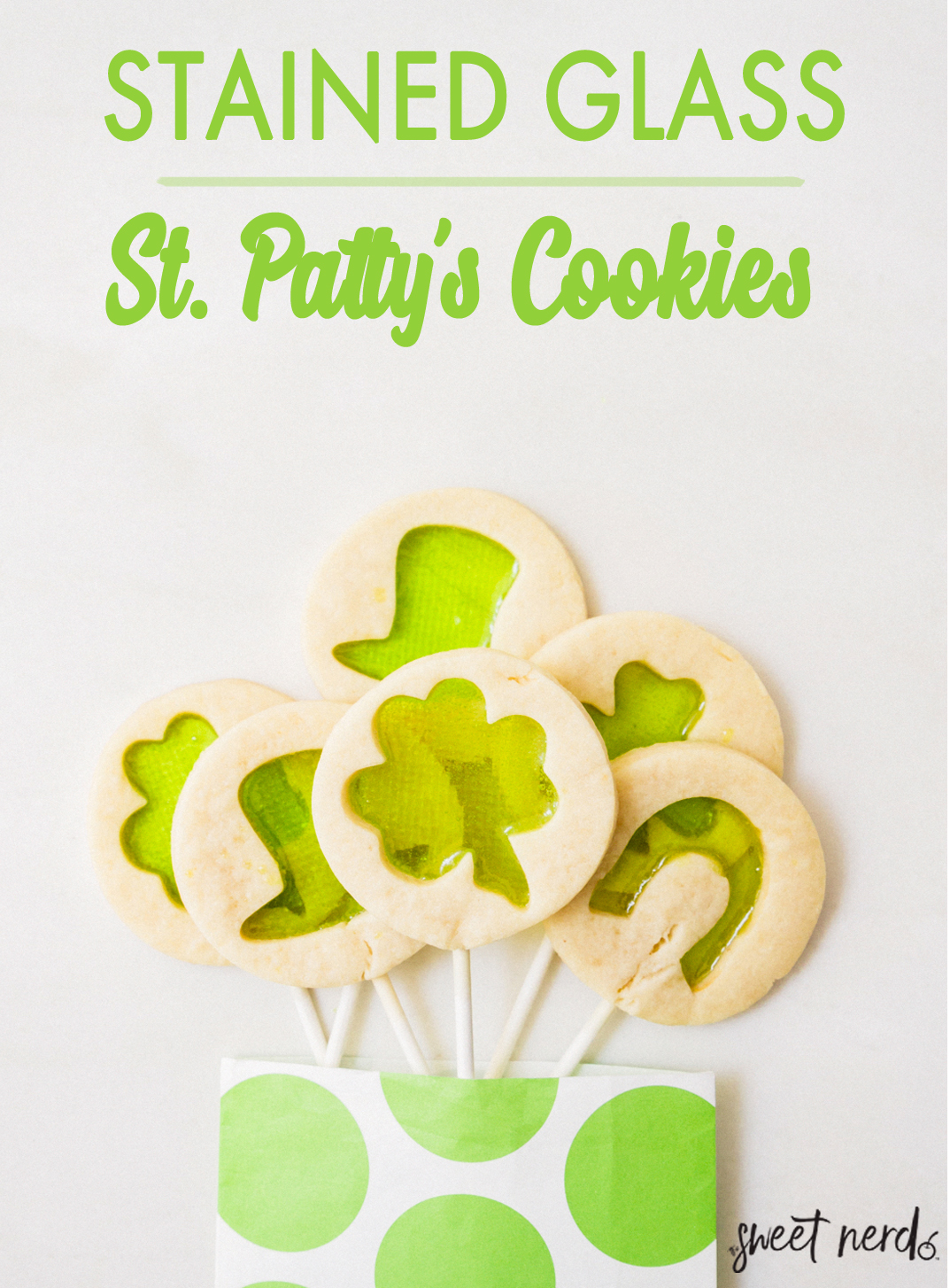 Photos by: Maria Hedrick Photography