Hey there! I'm your new favorite dessert: the Chocolate Chip Cookie Cake.
Cookie, or cake, you ask? "Both" is probably the best answer here. I'm the perfect answer for your kid's next birthday party, I fit in well with any holiday, and the best is: I'm quite simple to assemble. In short, I'm your new BFF, go-to recipe.
Ok, now it's your Sweet Nerd talking, not really the cookie cake.  There are three parts to this cake: the cake itself, the frosting and the cookie toppers. Mostly the same ingredients, it comes out tasting fabulous. But if this recipe has you craving the more traditional chocolate chip cookie, check out my cookies topped with Maldon salt. Or this chocolate chip pie with bacon (!) Any way you like the chips, this chocolate chip cookie cake can…well, take the cake.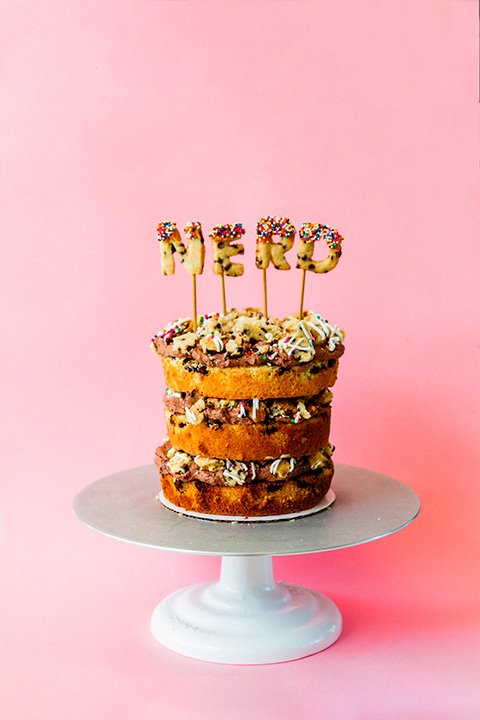 CHOCOLATE CHIP COOKIE CAKE – IN SUM
Gotta give credit where credit is due. For this recipe I borrowed from fabulous recipes and bakers:
The Chocolate Chip Cookie Cake: Christina Tosi, founder and chef of Milk Bar
The Frosting: Favorite Chocolate Buttercream by Sally's Baking Addiction
The Cookie Topper: Chocolate Chip Roll Out Cookies by Oh Happy Day
LET'S TALK COOKIE TOPPERS
These roll out cookies by
Oh Happy Day
are super easy! The dough can be rolled, chilled over night, and then cut out. Alphabet cutters can be found at your local Michael's store, or
online
.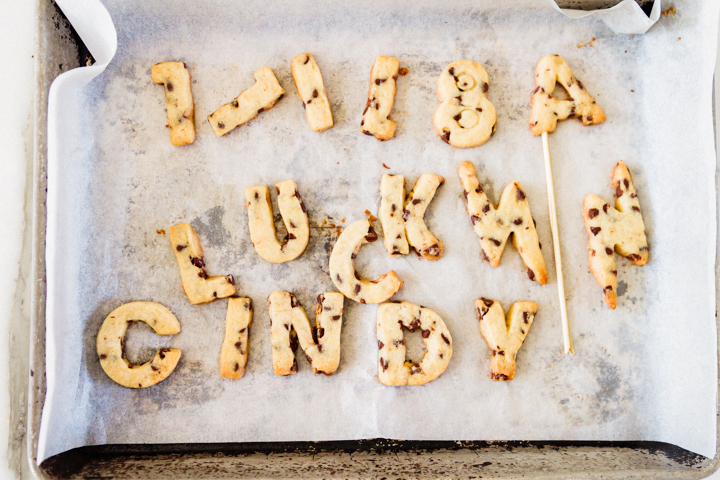 Once baked, I stuck 'em with bamboo skewers you can find at your local grocery. I then dipped the letters in white melting chocolate or melted butterscotch chips, and covered with rainbow sprinkles.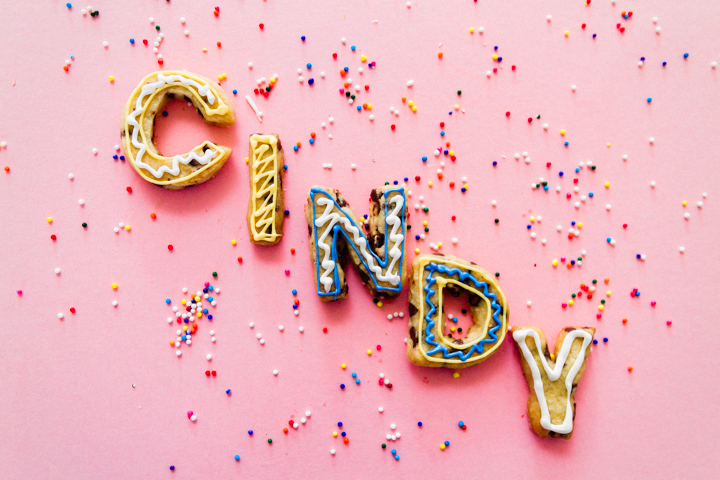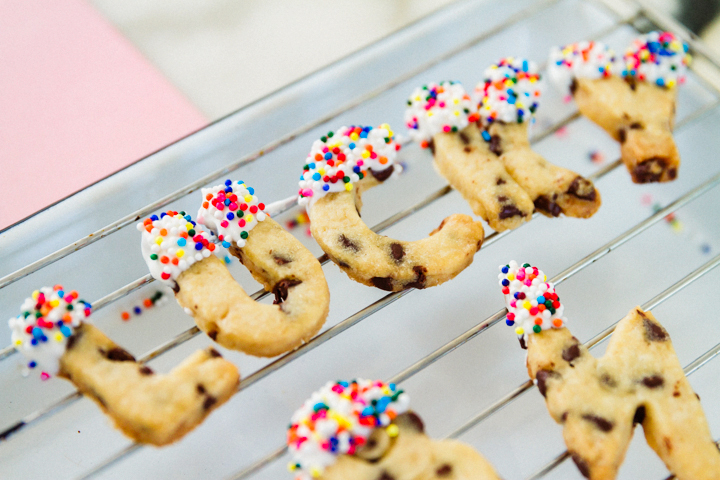 I think I'm feeling lucky with the approach of St. Patty's Day.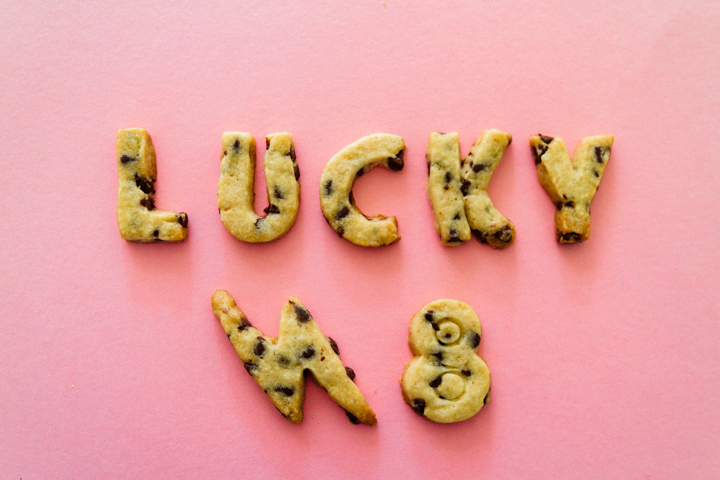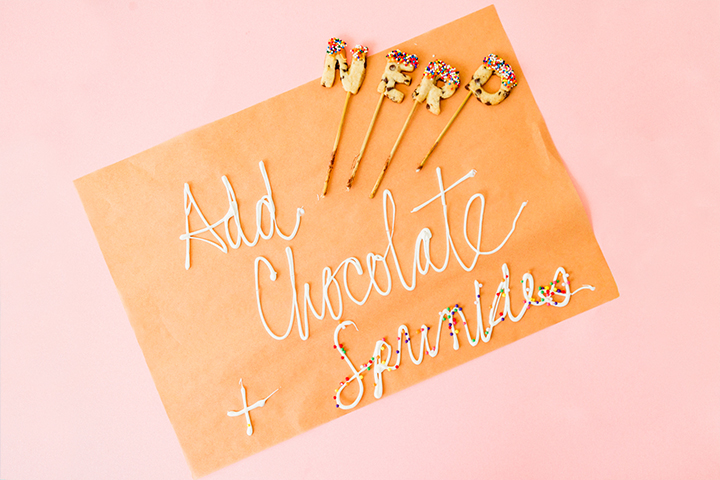 FOR THE FILLER: FROSTING AND COOKIE CRUMBLE
The frosting is so rich and creamy, nom, nom. After following the frosting recipe, I put the batch in the refrigerator overnight so it would stiffen a bit. The following day I took it out and waited for it to come to room temperature, yet still cool to the touch. This makes it easier to spread on top of each cookie cake layer.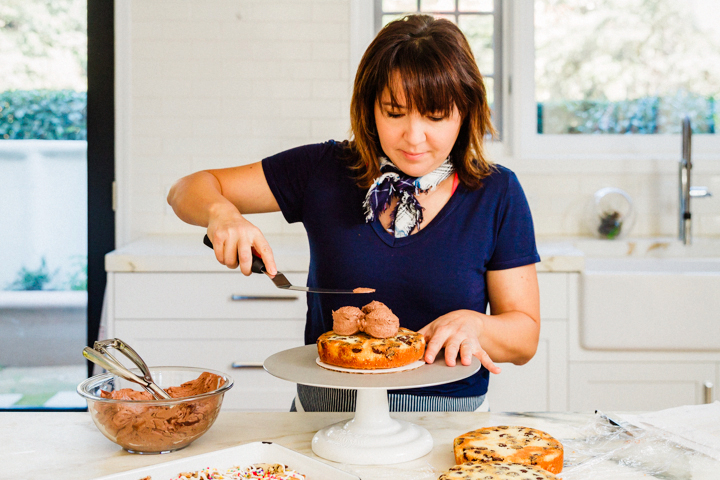 The cookie crumble that'll be added on top of the frosting can be baked as a rolled disc. Break up pieces into large chunks, drizzle melted chocolate and sprinkles, and let harden. Lastly, crumble into finer pieces for the filling.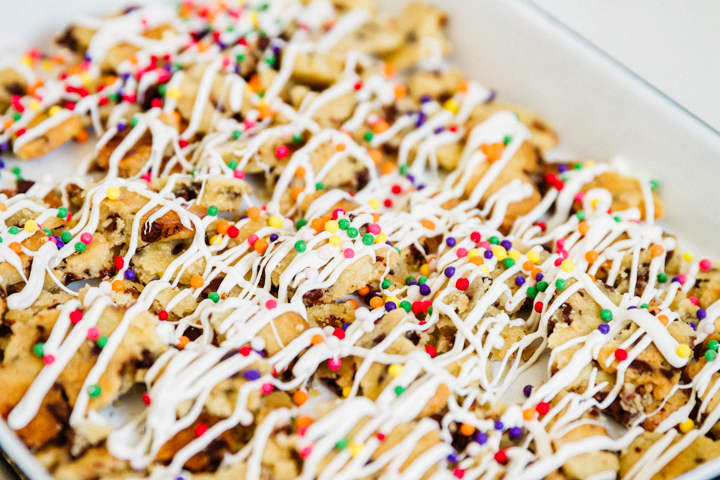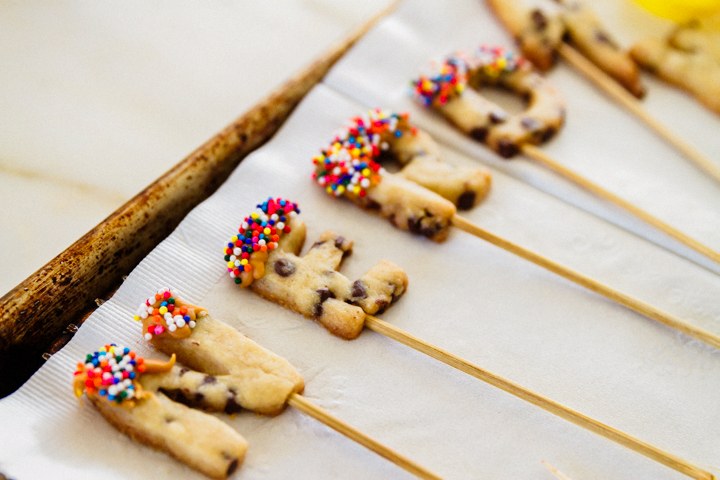 The whole shebang should be ready! Butterscotch, white chocolate, sprinkles, chocolate chips and frosting. Magic in your mouth.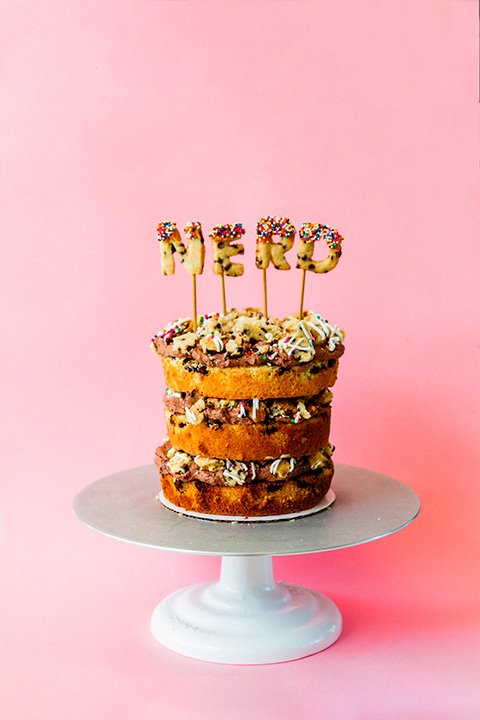 OUR FAVES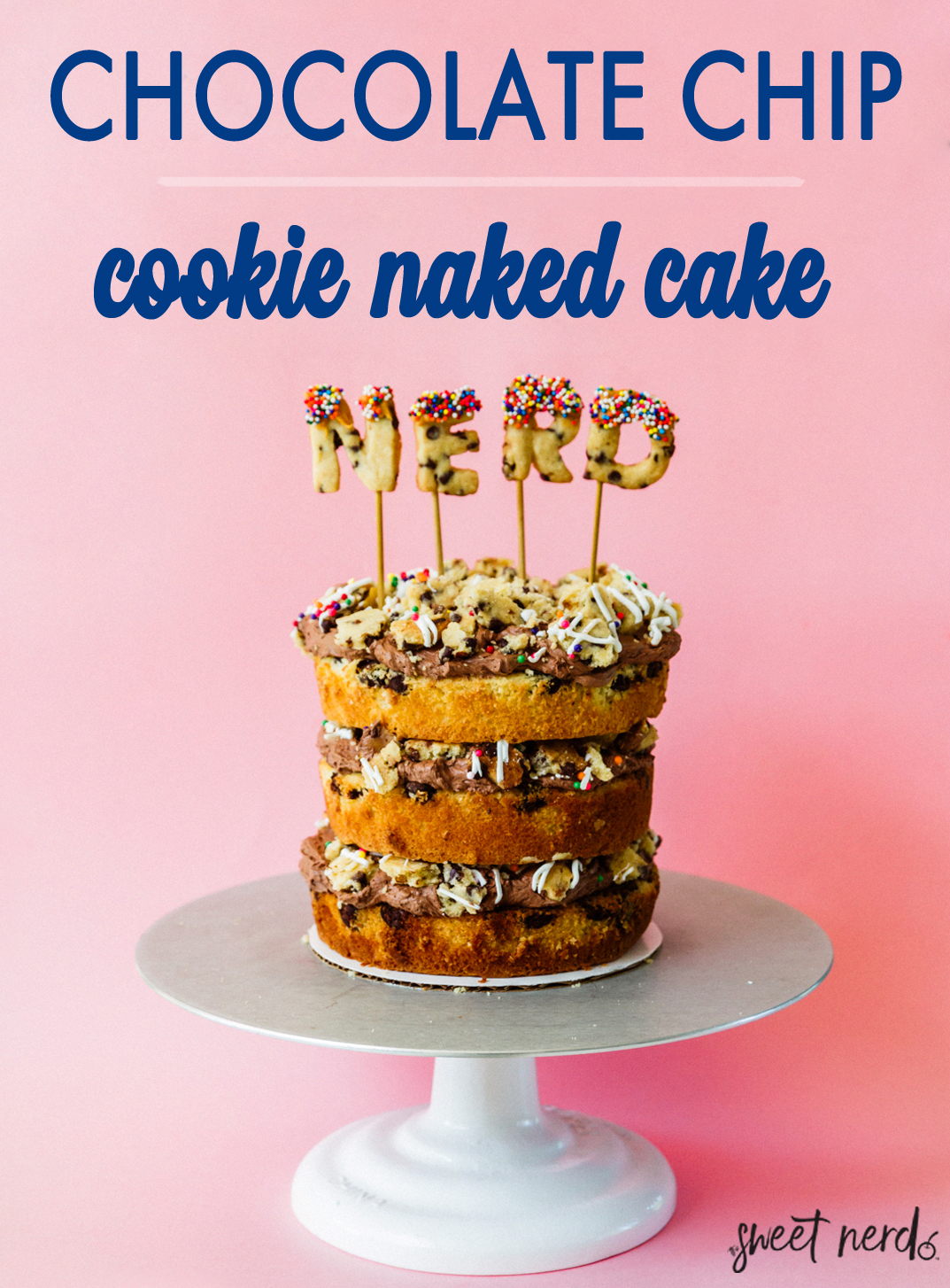 Photos by: Maria Hedrick Photography