If you tend to shy away from making candy, I get it, I do. There's something about that candy thermometer that can feel intimidating. But this honeycomb candy recipe is about as easy as candy recipes get and I'm here to tell you, once you take the leap, you'll wonder why you waited so long.

I absolutely LOVE honeycomb candy. It's airy, but crunchy. It melts in your mouth. And just to bring a little fire to the sweetness, I added a touch of aleppo spice to the chocolate. You have to try these.
So let's get started.
First thing's first, prep everything. Do I need to say it twice? Maybe. Prep everything. Measure out your ingredients in separate bowls, set up the cold water bath in your sink, coat your cookie sheet with butter. Having everything lined up will allow you the space to feel like a pro, even this is your first run at making honeycomb candy.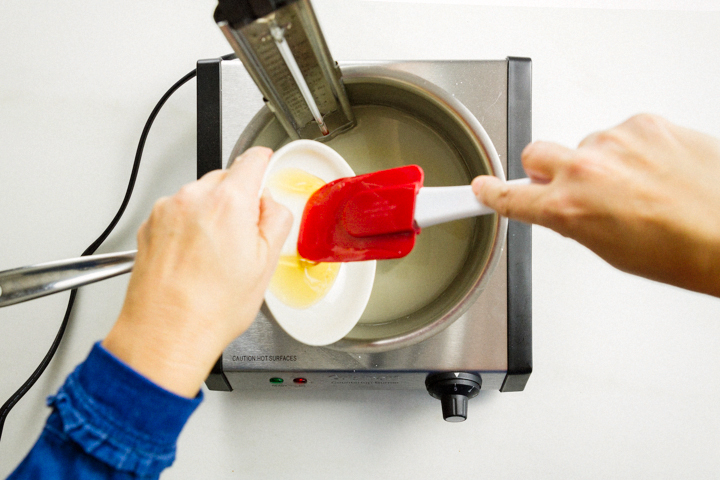 In a heavy-bottomed saucepan, add sugar and give it a shake so it lays flat in the pan. Add corn syrup, honey, and water, so all of the sugar has been moistened, but do not stir. Turn the heat to medium high, and watch closely as the sugar starts to dissolve and the ingredients start to meld together.
Cook the mixture to 300ºF. Depending on the strength of your stove, this should take about 5–10 minutes. You want it to reach a ridiculous boil (it's technical term). Just be sure you don't pull it before it hits that 300 mark.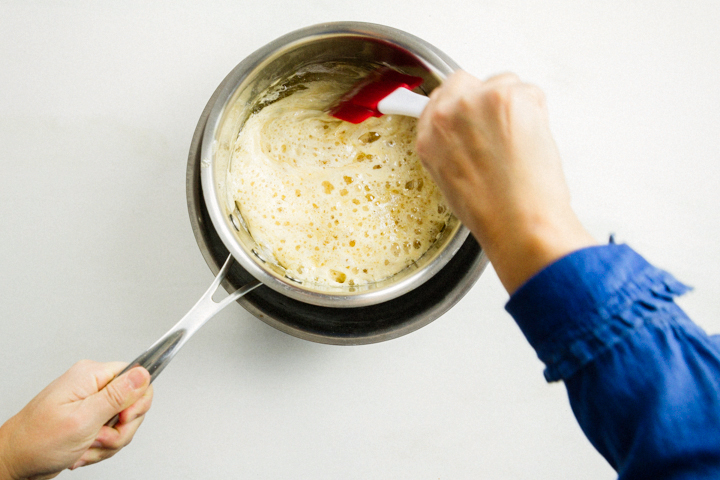 The next three steps should take about 15 seconds all together. Ready?
Remove the pan from the heat and immediately place the hot saucepan into the bowl of the water you have prepped in your sink.  There will be a gust of steam, so don't be surprised when that sweet smelling cloud comes up at you.
Drop in the baking soda and stir with a spatula for about 5 seconds.
As soon as it stops foaming up, pour the mixture onto the parchment paper or a greased pan.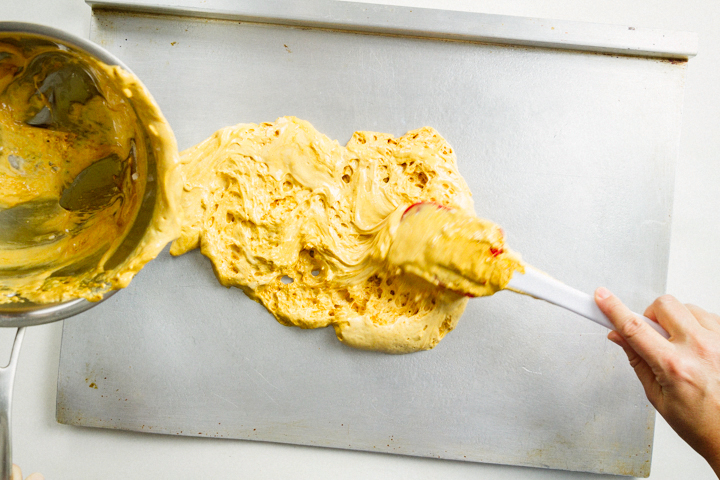 Give it a smear with your spatula and take a deep breath – you did it. You made honeycomb candy!
In a quick 10 minutes or so it will be all hardened up and you can start breaking off pieces.
You could leave it like that (it IS pretty fabulous all on its own), but to bump it up one more degree of greatness, mix up this peppery chocolate and drizzle it over the ends.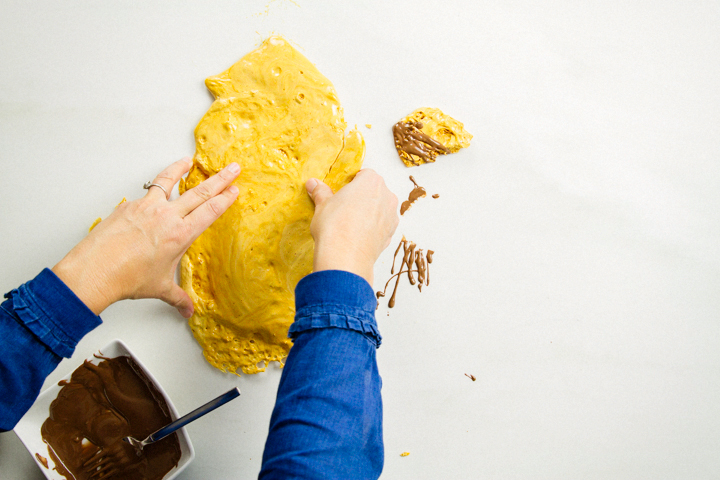 In addition to being beautiful, the spicy chocolate rounds out the flavor, giving it a complexity not often found in candy. Did I mention how much I love this recipe?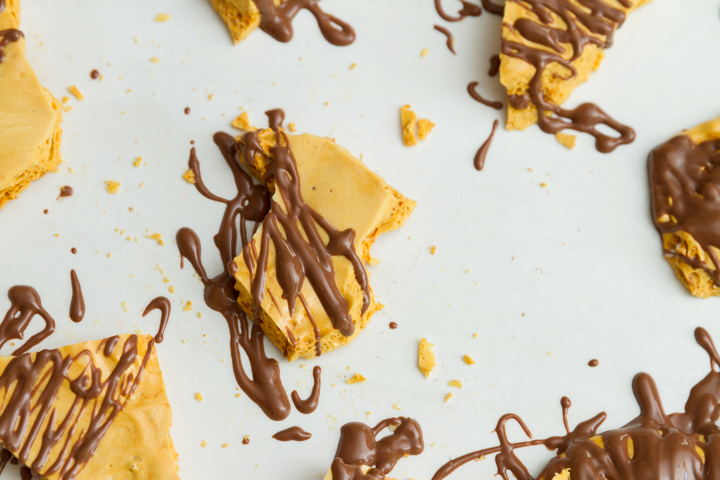 Photos by: Maria Hedrick Photography