Here in Los Angeles, the hot weather is already in full-force. The sun down here doesn't mess around either, but fret not. My boys and I discovered this heatwave is just another great excuse to gorge on frozen desserts. We're easily bored by the ol' standby: plain old plastic-wrapped popsicles. This week, we ventured into new territory: banana almond fudgsicles. Oh, was it worth it.
For this recipe, I used Blue Diamond almond milk. I love the way it gives the whole fudgsicle a sweet, nutty flavor that goes so perfectly with the banana. This is way beyond your basic popsicle, folks, if you're still unable to tell.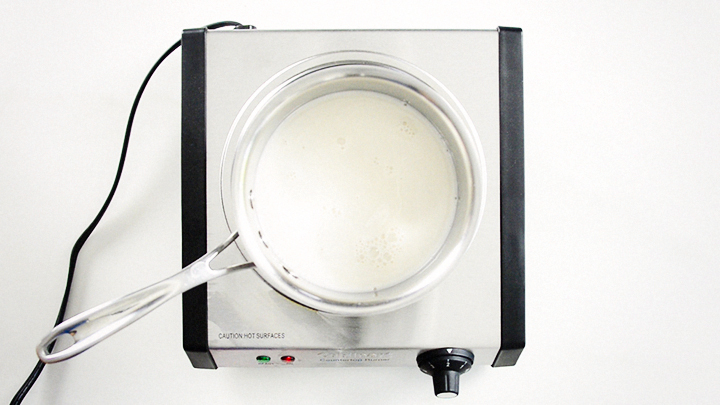 Once we've got the milk and cream mixed up, we get a double dose of chocolate. First add the cocoa…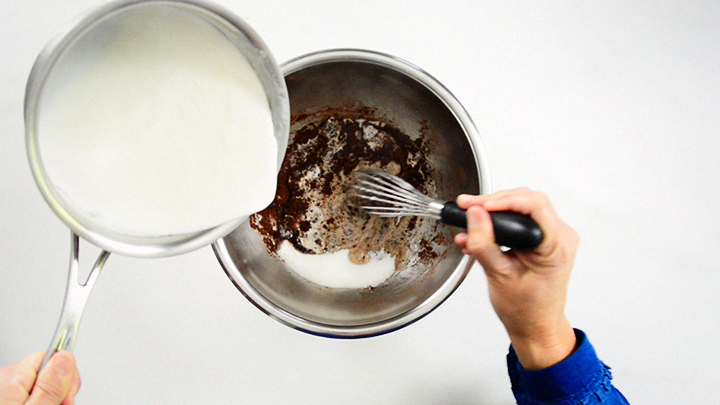 Then pour the whole thing over your chopped chocolate bits.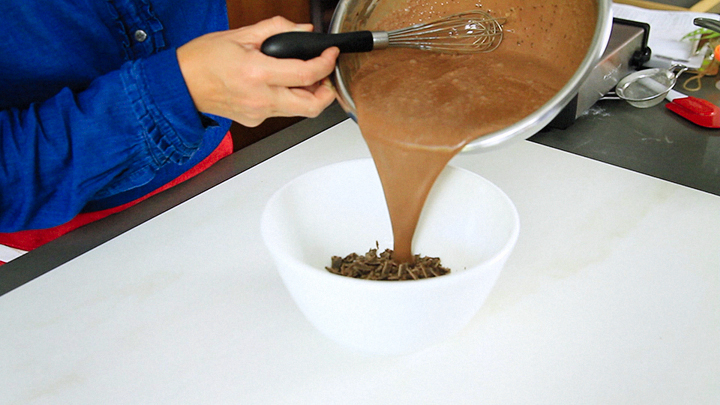 Slice your bananas fairly thin, and then gently press them into the side of the popsicle mold. This gives the finished fudgsicle an impressive-looking finish, and allows the bananas to be licked off the sides (this turns into an added bonus- treats you'll enjoy on a hot summer night).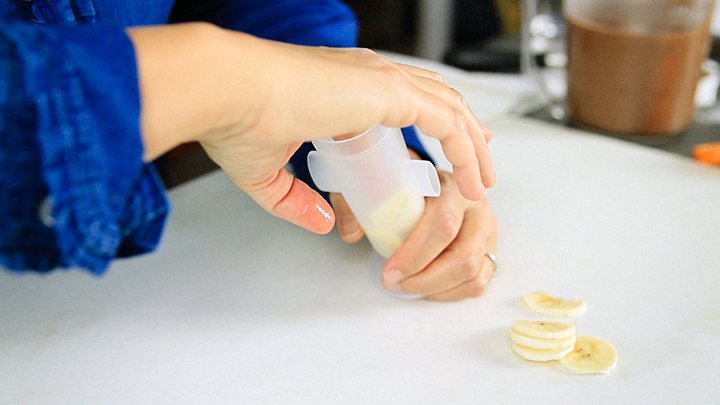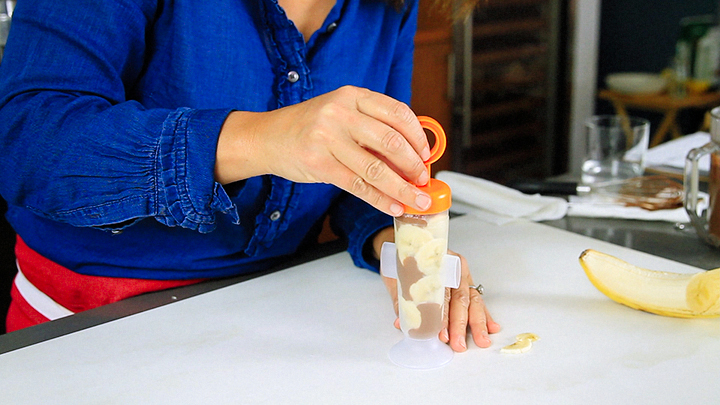 Once your fudgsicles are frozen, take things up one more level by dipping them in melted chocolate and sprinkling them with chopped almonds. I'm telling you, it's almost like an ice cream sundae in popsicle form. These are great for summer BBQ's too – they'll resonate well with adults and kids alike!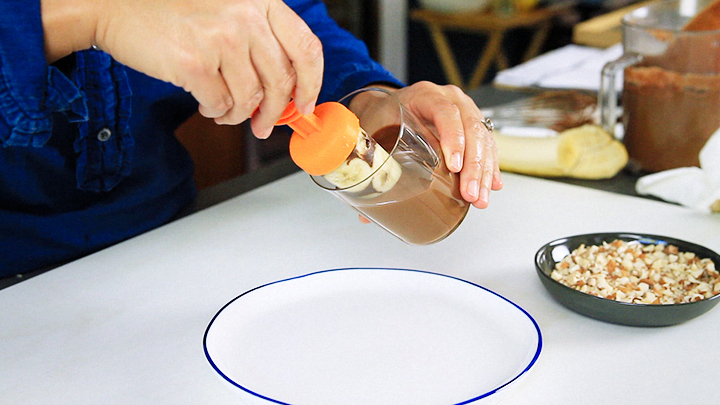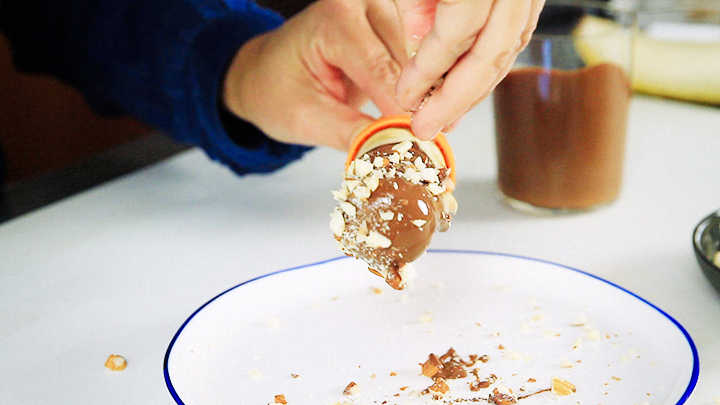 If you're not ready to eat your banana almond fudgsicles right away, store them on a piece of wax paper in the freezer to keep them from melting. Then serve 'em up and enjoy a cool(er) evening in the yard with the fam.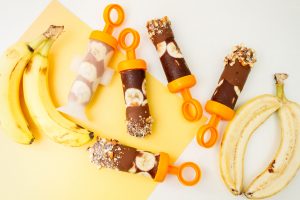 Photos by: Maria Hedrick Photography