Here's to an incredible Memorial Day Weekend!   I hope you all enjoyed an extra long weekend with family and friends. This year, I wanted to dedicate this Memorial Day posting about Blackberry Basil Hand Pies to my one and only father.
Allow me, for a moment to sing the praises of my dad and why I'm so proud of him. He is my war hero. This man spent his military time serving in Berlin, Germany, during the post-occupation era. He would sit and tell my sisters (+brother) and I stories of how he endured staying in the frigid, cold, snow-filled encampments and life among the occupation movement. We were completely fascinated by his tales of survival and adventure. So, I salute you dad, for your service! When he's not busy being a grandfather and husband, he's a big snacker. And he's super healthy, so much that he makes a hearty berry protein smoothie every single morning to start his day! Inspired by his fondness for berries, I decided I would make Blackberry Basil Hand Pies in his honor for Memorial Day Weekend. Enjoy!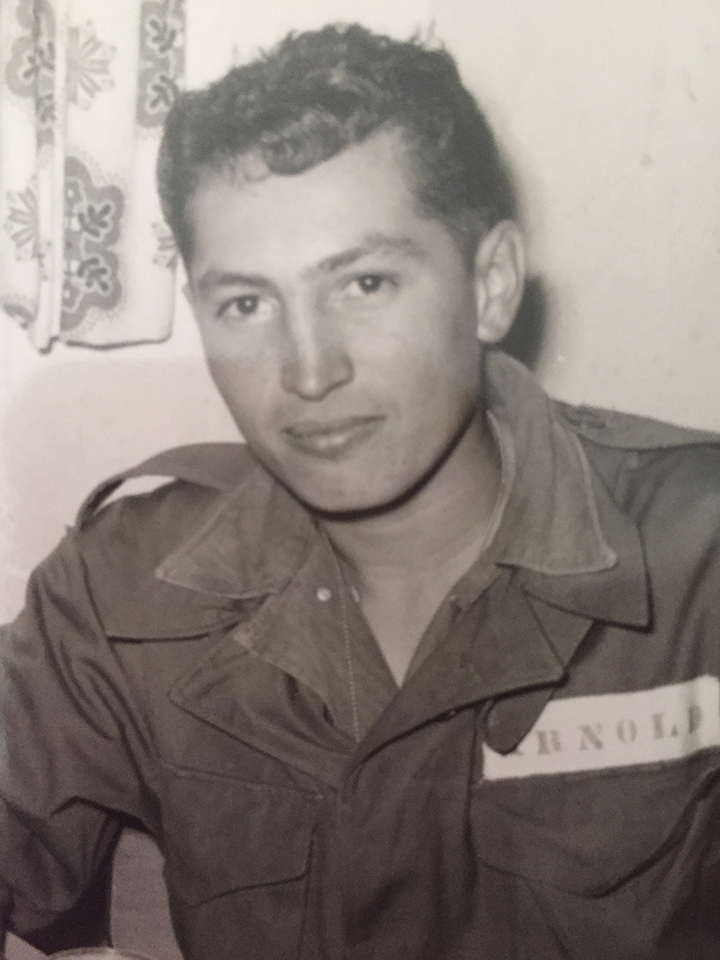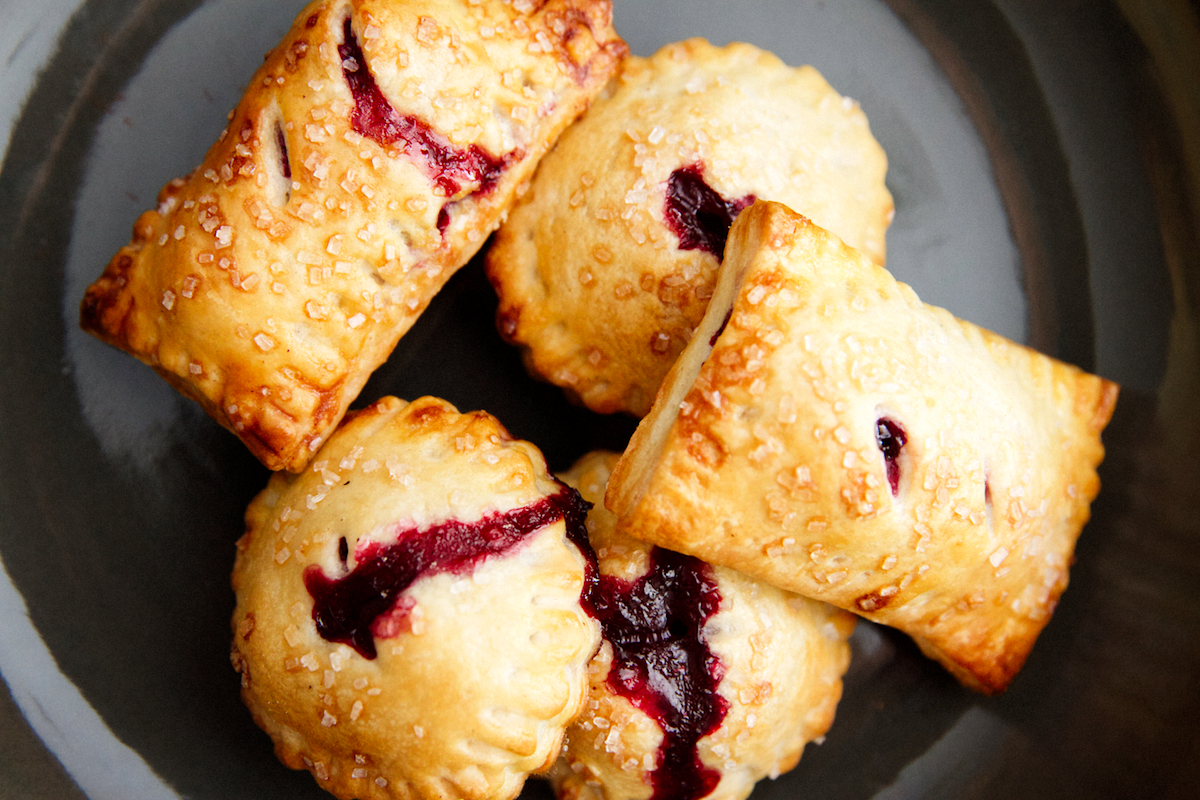 I love this dessert because you can make it ahead of time, ummm, that is, if you have the time! You can essentially make the entire collection of little pies and then keep them in the refrigerator until you are ready to bake them. Once you're ready to feed some hungry mouths, just brush the pies with some egg wash, sprinkle with sugar, and in they go! And the best part is that pretty much everyone loves to get their hands on them and chow down on their berry deliciousness.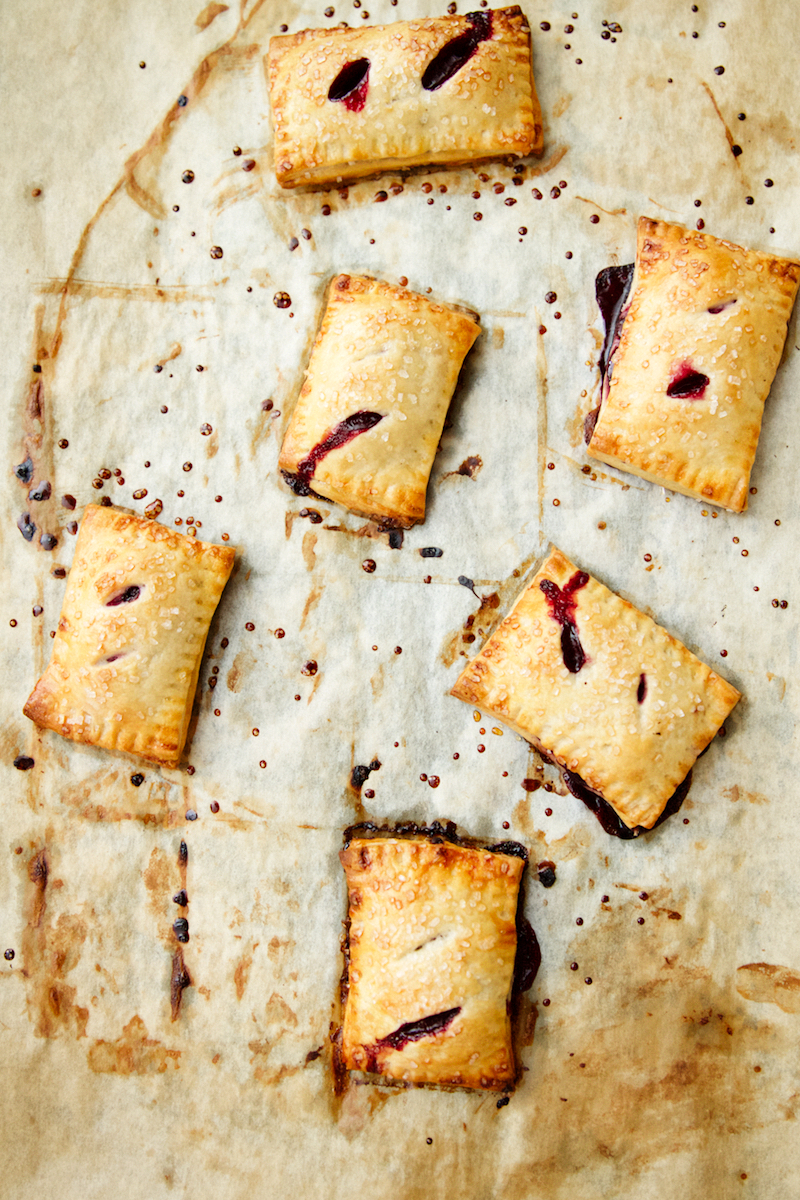 I love to add a wee bit of herbs for a little flavor fusion fun. For this batch, I paired the traditional berry hand pie with some basil. Don't worry, it's not an overwhelming herb-infused flavor but it is a great way to convince my kids that it isn't just the blackberry taste that they love. It's also the basil, too!  (And, yes, brainwashing with sweets works wonders!)
Here's a tip:  Cut the blackberries in half so the filling can work around in a variety of fun sizes for these pint sized pies.  You can totally have fun with shapes such as rounds and rectangles.  Get crafty!
If you're already getting flustered just thinking about making pie dough, don't worry! It's super simple and basic. And, hey, let's be honest, if you just don't have time to make the dough from scratch,  just buy it already made.  Trust me, I've done it more than once! Most store-bought pie doughs are made from a very basic recipe and are really quite comparable in taste to the homemade version. However, if you're feeling ambitious and want to make it from scratch, know that it will keep in the refrigerator for a few days so you can start your prepping ahead of time.  Because I am The Sweet Nerd and a total planner, making the dough ahead of time is a huge plus for me.
Rolling, cutting, and forming the little pie is easy enough but it does take some time.  I recommend having all of your ingredients ready to go and then moving through each step like an assembly line.  Brush.  Dollop. Pinch and fork.  I often pop the dough into the freezer again after I finish the preceding steps and let it chill for 10 minutes.
If you're serving these pies warm, chill the dough for about 30 minutes. This will allow the moisture to find its way back into your dough and makes for that super flaky crust that you love. Once chilled, grab the pies from the fridge and cut a slit to release steam while baking.  Brush the tops with the egg wash and lightly dust with sanding sugar (that's my favorite part!).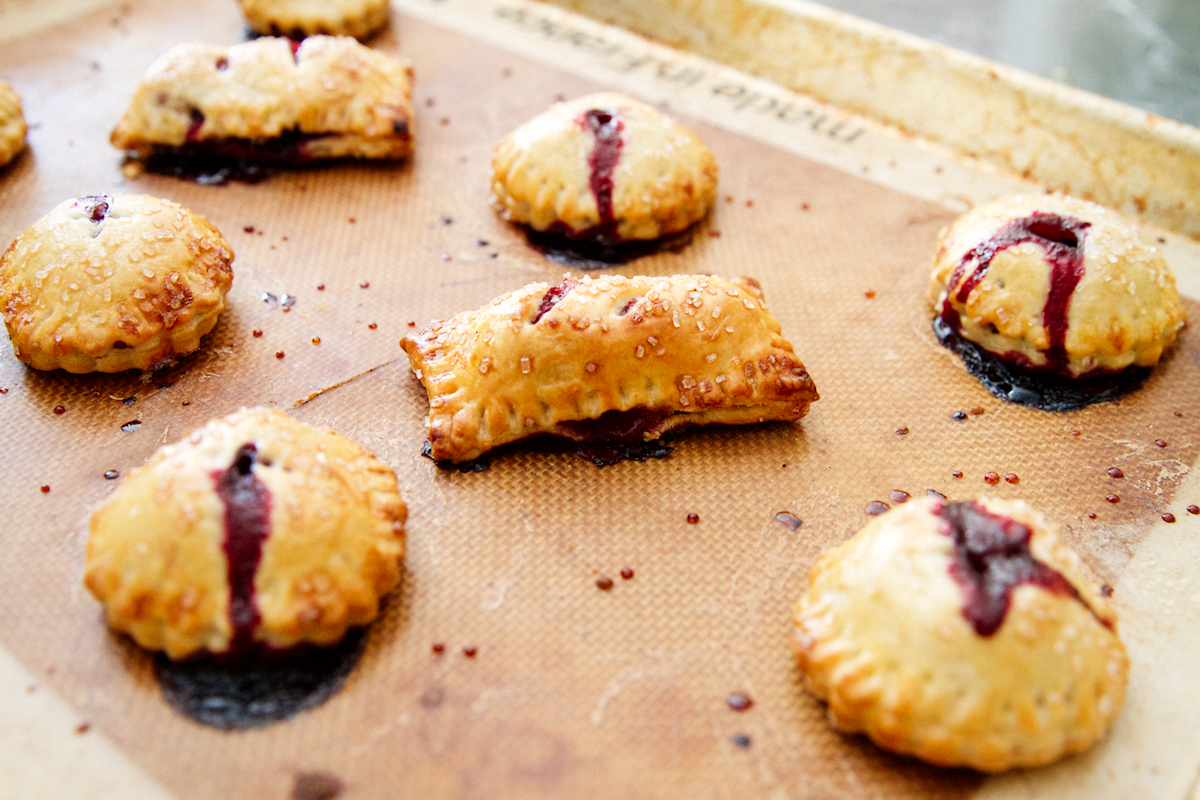 Now it's time for bake off! Just watch as the lovely blackberry basil mixture oozes out from the tops.  I love how these pies look once they're baked and slightly messy. And there you go – my sweet mini pie ode to my favorite vet. Love ya Dad.
Photos by: Maria Hedrick Photography