Chili in a sweet crisp?  Why not? When in Rome…or Melbourne, rather. That is where we discovered this delightfully sweet, yet kick-in-your-pants deliciousness called the Rhubarb Palm Sugar Chili Crisp.  It just might have been love at first bite. So much so that we bought the cookbook and vowed to ourselves that we'd make this again and again once we got back home.
Discovered at the Chin Chin Handmade Restaurant, we were blown away by the ultra cool Southeast Asian menu making each dish decision tougher than the next.  Chin Chin is located on the infamous foodie street, Flinders Lane, in Melbourne, Australia. (Seriously, according to Time Out Australia, this cuisine-centric road is "arguably Melbourne's tastiest street"!)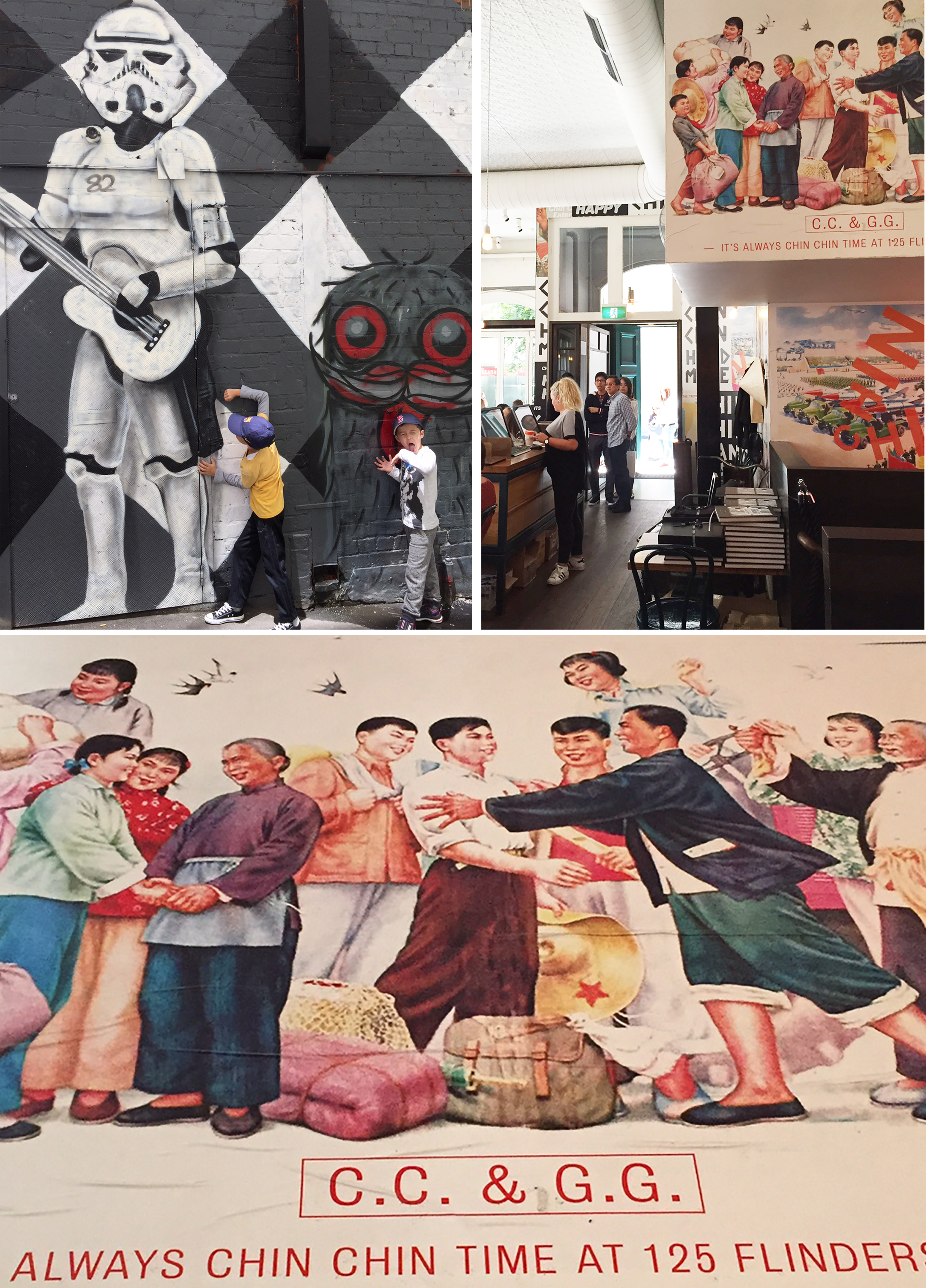 To have the Rhubarb Palm Sugar Chili Crisp be our first taste of Melbourne was the best welcoming party for us! We had taken an overnight flight from LA to Melbourne. Tired and hungry, we checked in to our hotel to store our bags then off we went to find some food to help us stave off our jet lag. When we stumbled upon Chin Chin, the line was out the door which, as you know, is always a sign of good food. When we inquired about the wait, they said there was room at the bar to sit. We were a little shocked given that we had our boys with us. But our super laid back Aussie host said, "No problem, families sit at the bar all the time…hop on up mate!" And so we did! The service was speedy, and we quickly assuaged our hangry-ness.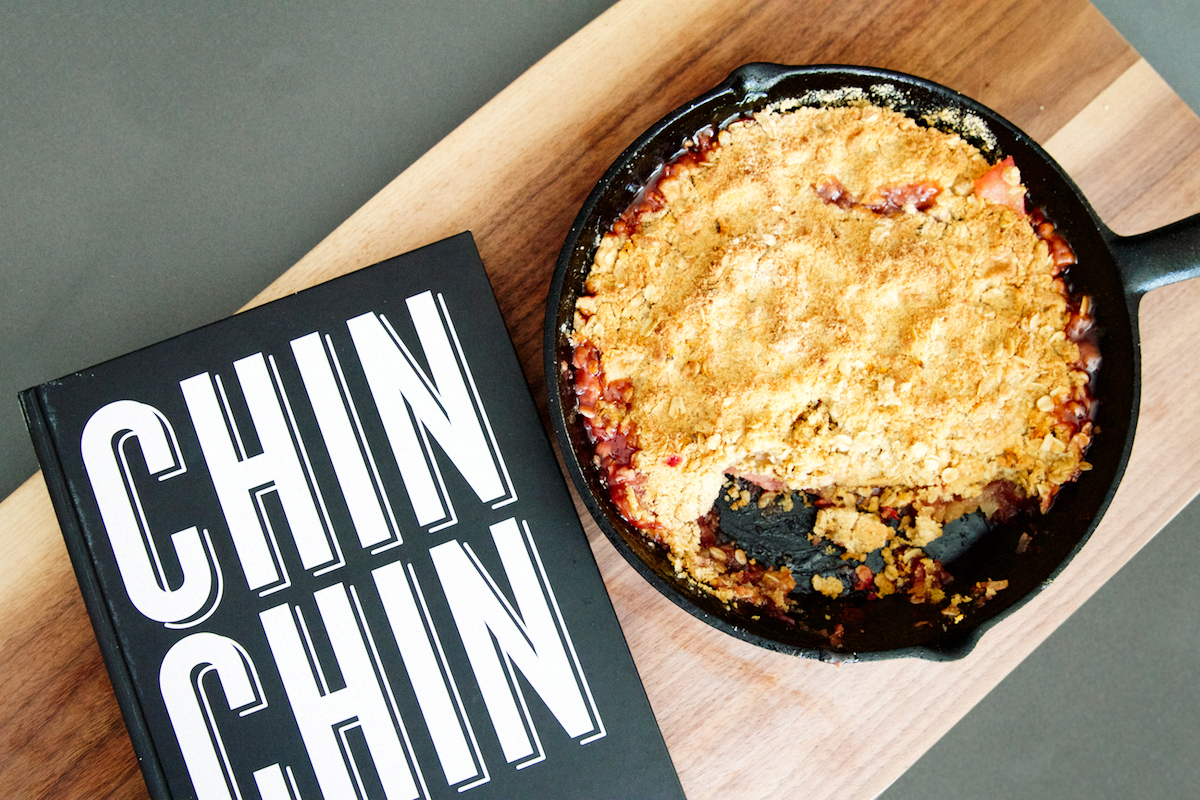 I have to say my entire family   this simple dessert. And, of course, an extra order of ice cream would bring a smile to any fatigued kid (or adult). Jet lag, what?  I adored the perfect pie-like consistency baked up with rhubarb and apples and a subtle hint of chili.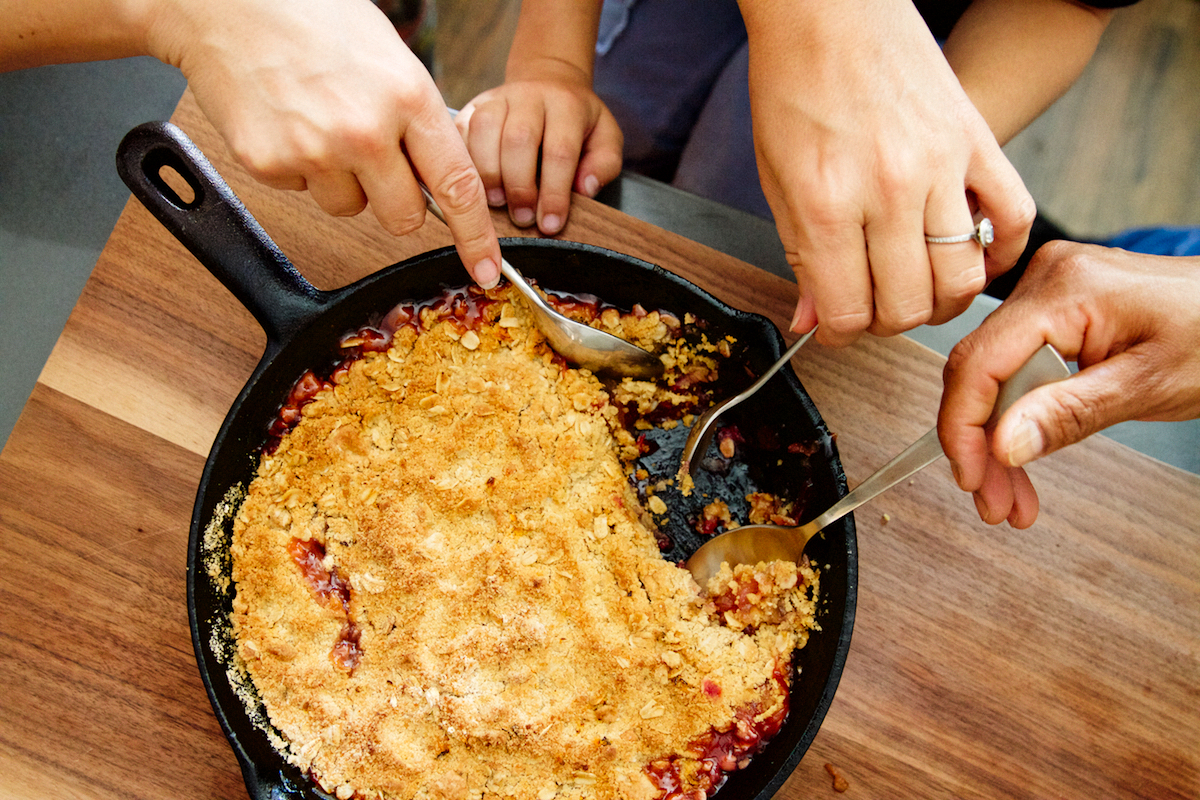 Rhubarb is a classic crisp pairing, but adding in the heat and pure cane sugar gives it just enough punch to nearly knock your socks off.  Mixing in a bit of heat into the oat topping makes for an entirely new flavor that my palette was not familiar with. It's a fairly simple dessert made up of two parts:  a quick stovetop saute of the fruit then baking the crisp part in the oven.
Whole pure cane sugar, aka Panela, can be found in many Latin food markets.  It is a pain to grate, but once you are done, it makes a world of difference in your dishes.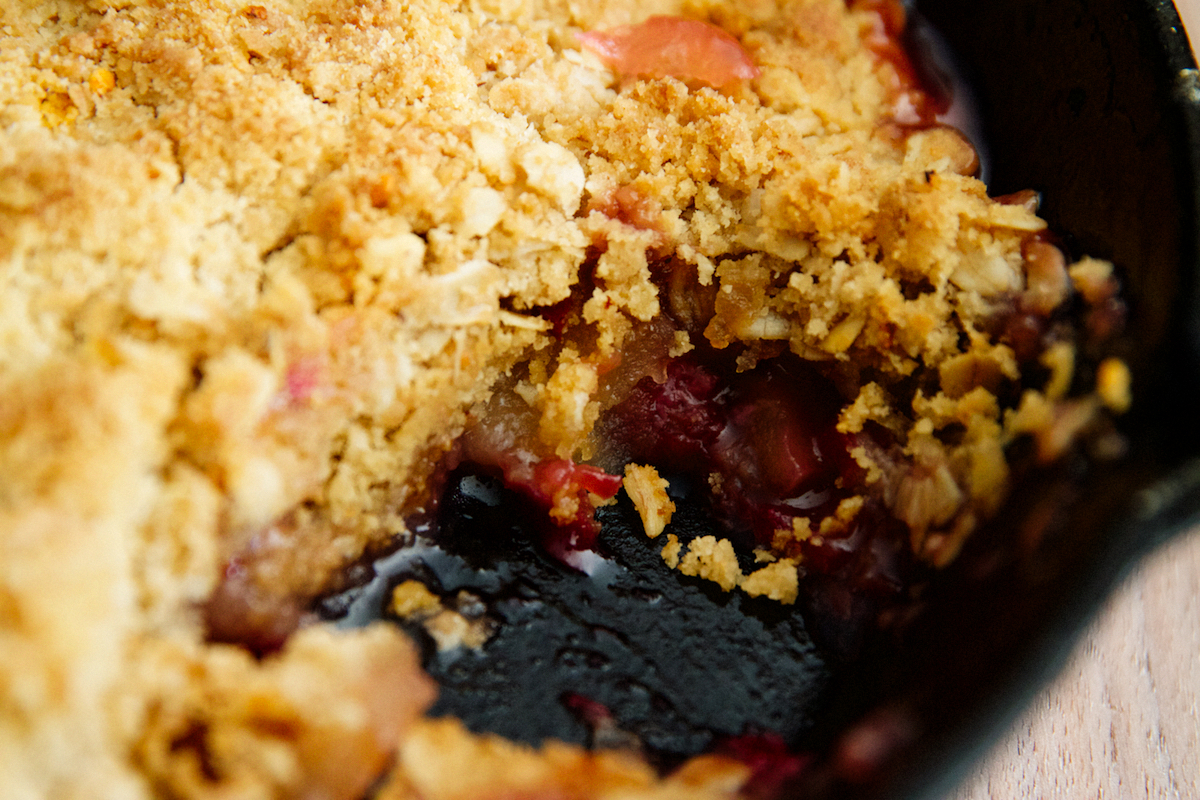 Did I mention how divine the crisp topping is? When it first hits your palette, it's sweet yet crispy then pow! It's the perfect marriage of sweet and heat all wrapped into one. Top it off with your favorite ice cream and get your grub on!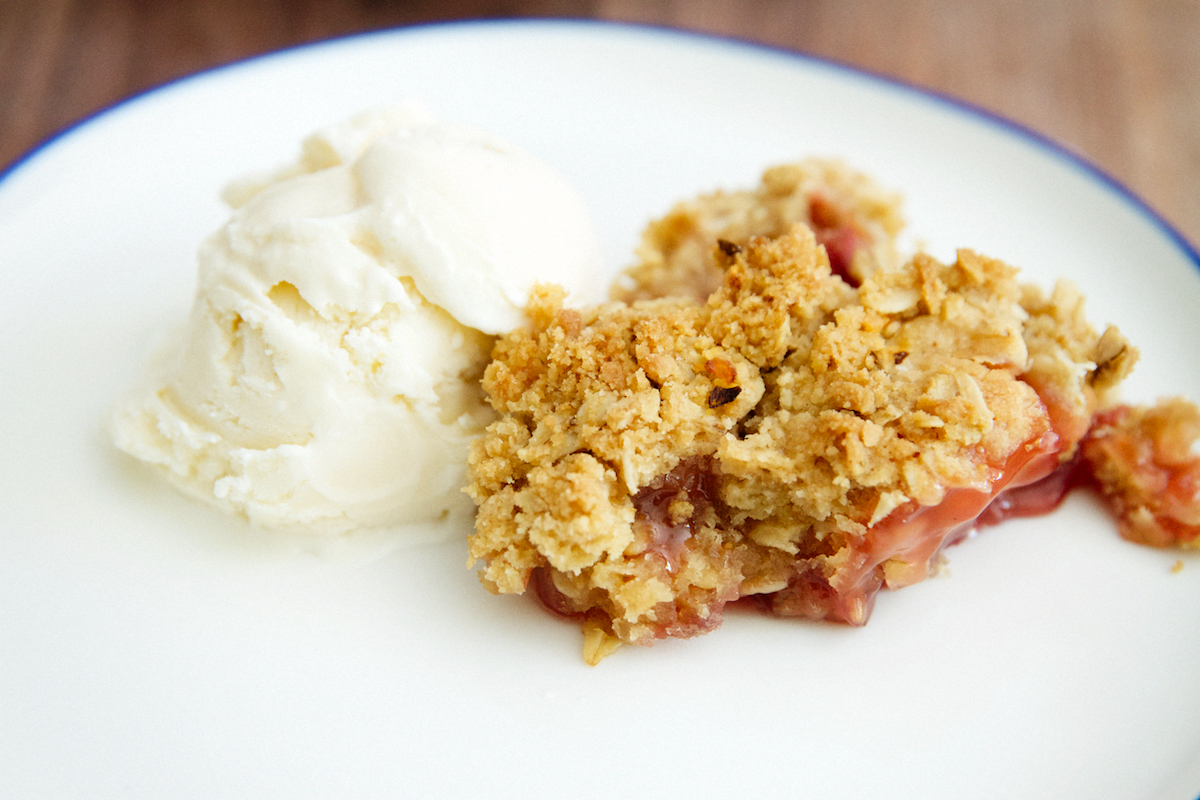 Recipe Credit: Chin Chin Handmade Cookbook
Photos by: Maria Hedrick Photography