These animal-themed cookies, aka Jungle Sugar Cookies, are a huge shout-out to my grand-nephew, Noah, who just celebrated his first birthday. When I was in high school one of my sisters had a little boy, Michael. I remember being so excited about his arrival – my first nephew! Now, twenty-some years later, my nephew Michael has his own son: Noah. Noah is a sweet, happy boy and I dedicate these jungle sugar cookies covered with icing and topped with rainbow sprinkles to him. XOXO, kiddo. Your great aunt loves ya.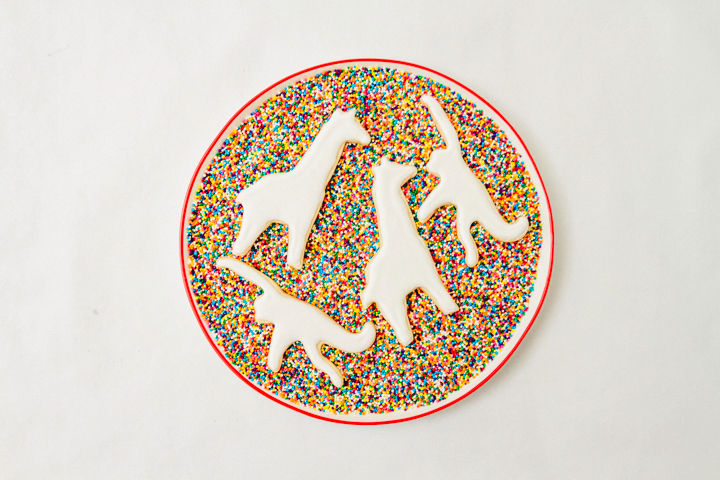 These jungle sugar cookies are really simple and super festive. I followed my go-to Perfect Sugar Cookie recipe, and used jungle giraffes and monkey animal cutters from Sur la Table. Just a reminder, once the shapes have been cut out, chill in the freezer to set before baking.
I used royal icing to first outline the jungle sugar cookie, and then flood the entire critter. After that dries, add another outline of icing around the edge of the cookie shape and cover in rainbow sprinkles.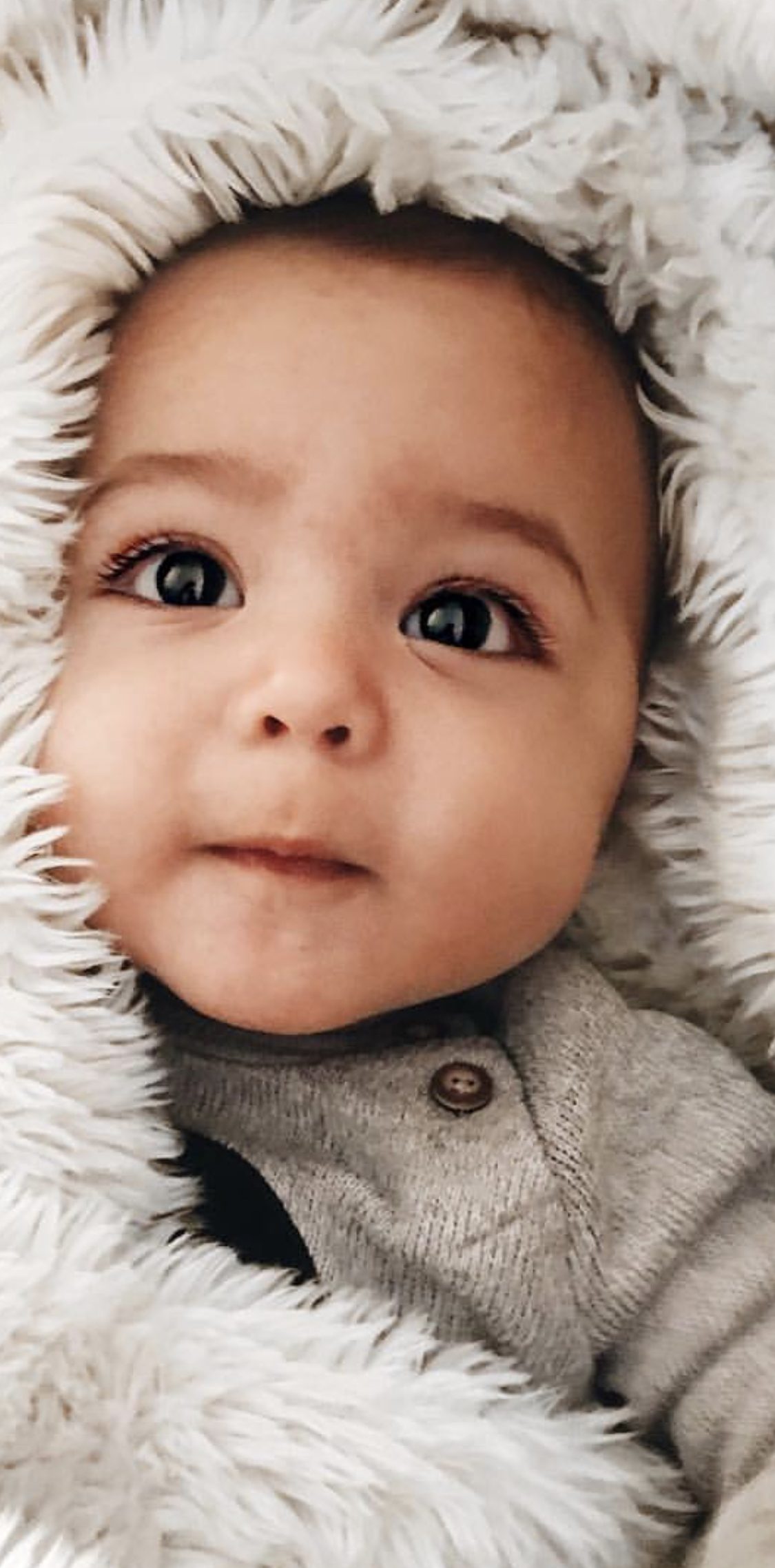 Really, what is the most edible, delicious nugget in this post? Yep, it's Noah!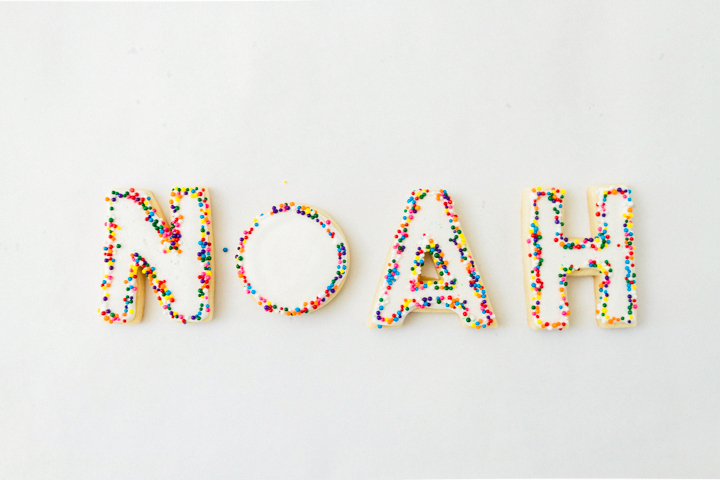 Personalizing cookies is the greatest gift you can give!  Even better, create a favor to send home with your guests.  I simply cut some paper, and I used it as a backdrop for the plastic bag.  Then I loaded in the cookies.  Voila…Some sweet treats!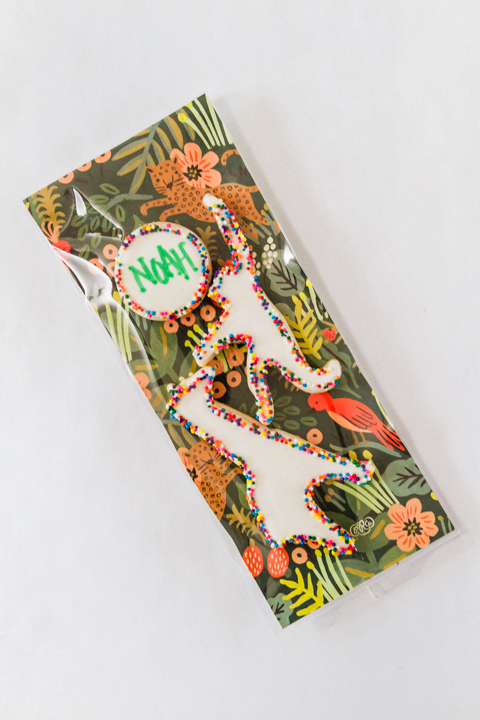 Have fun with the cutters – mixing the cookie animals with his name in sprinkles made for a cute table presentation. Happy BIG Birthday, Noah! What shall we do for age 2?!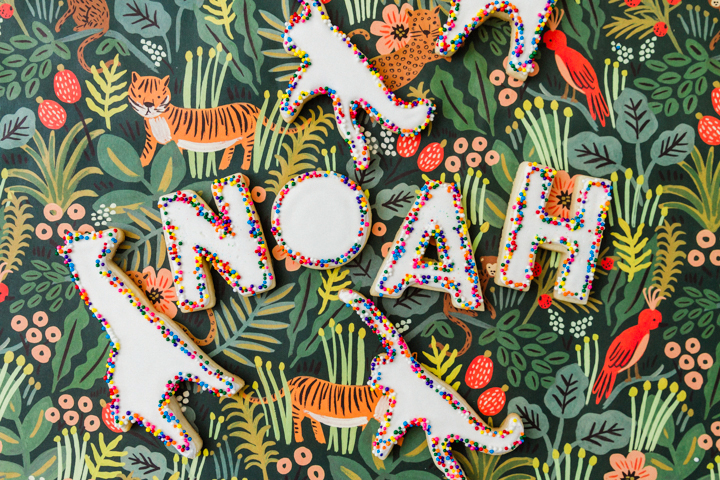 OUR FAVES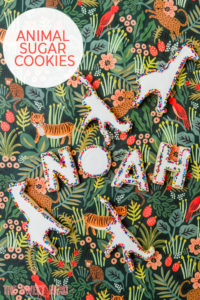 Photos by: Maria Hedrick Photography