For Steves on this Father's Day, I opted for one of his favorite combinations: a chocolatey cheesecake. I made a Chocolate Cheesecake Brownie, and because he's so stylish, I cut the brownies into neckties and bowties. Oh, and check out Gavin's fun short list of the many reasons he loves his dad.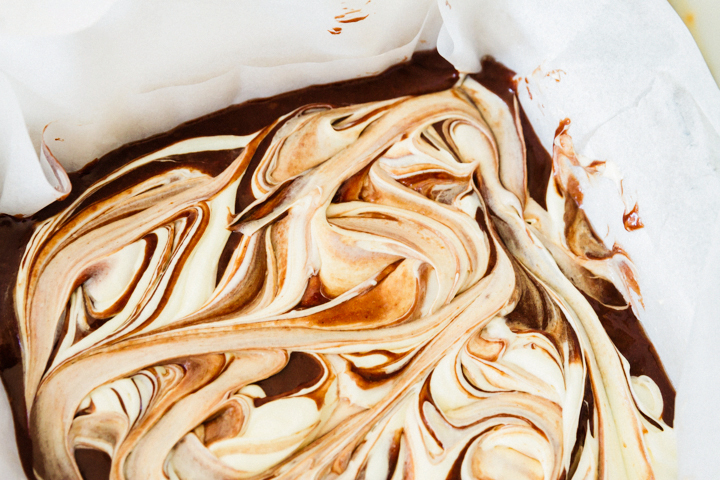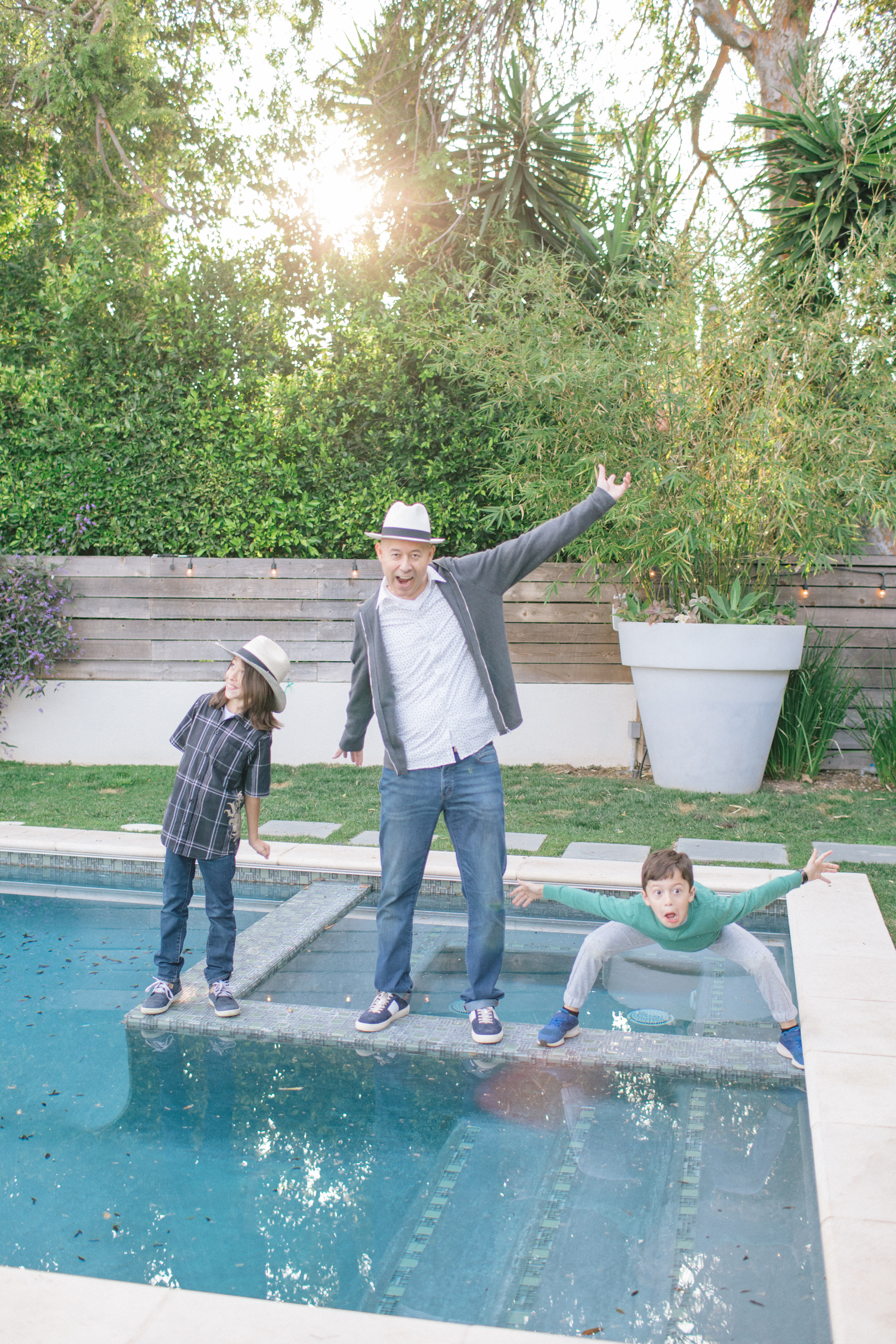 Dad Gratitude. Five Things I Love About My Dad
by Gavin Rodriguez, age 11
I love how we wear matching Colombian hats. (see photo above)
You're the ping pong master! Thanks for teaching me how to put killer backspin on the ball.
Go Dodgers! I love that you take me instead of Mom to Dodger games.
For the school poetry contest, you taught me how to recite my poem with voice inflection.
Thanks for the style! You gave me a love for cool socks and Tom's shoes.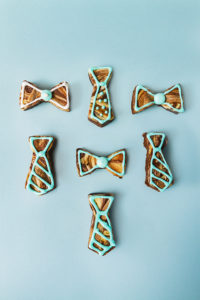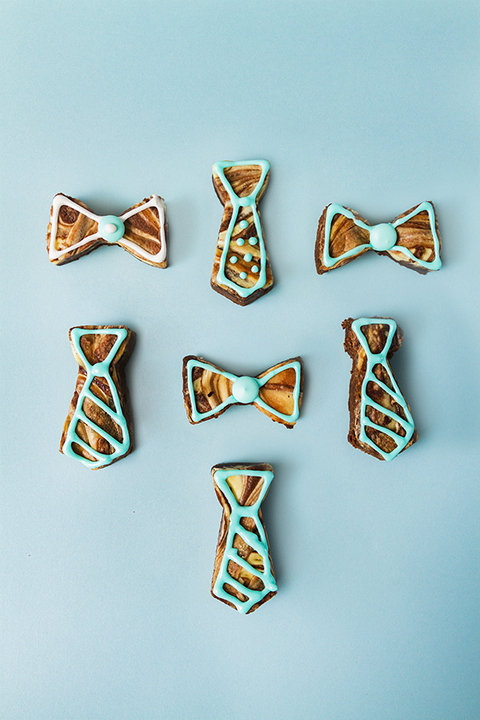 CHOCOLATE CHEESECAKE BROWNIES
The Chocolate Cheesecake Brownie recipe is easy! I poured the batter into a 9×12 pan, baked, and once cooled, cut into neck ties and/or bow ties using cookie cutters. Remember – you don't have to be such a square with brownies. Mix it up with fun cookie cutters. Plus, you can use the bits of leftovers from the cutters to sprinkle over ice cream. Win-win!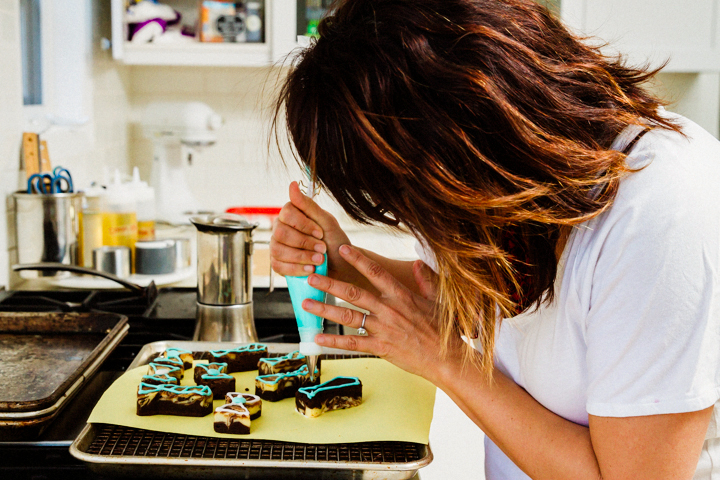 I added sky blue to the royal icing, and outlined the tie shaped brownies.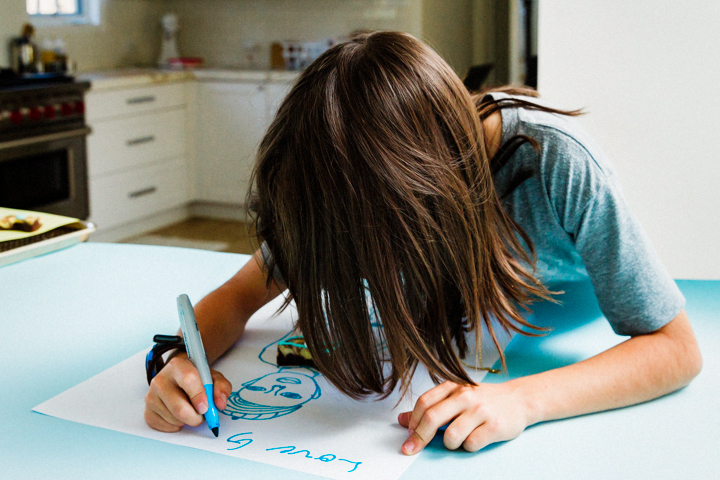 Gav hard at work on a card for Dad.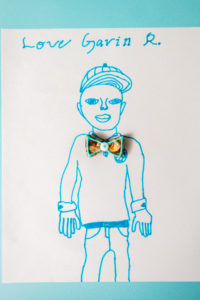 Gavin's card with an edible bowtie.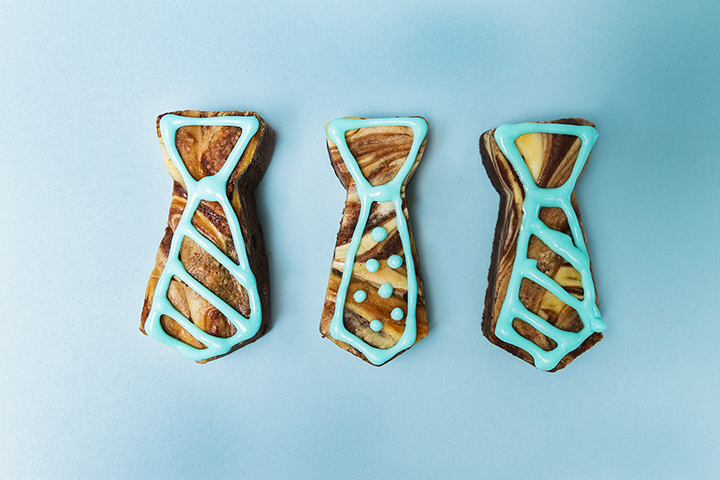 Happy Father's Day to Steves and to all the dads and grandfathers out there! Cheers to you!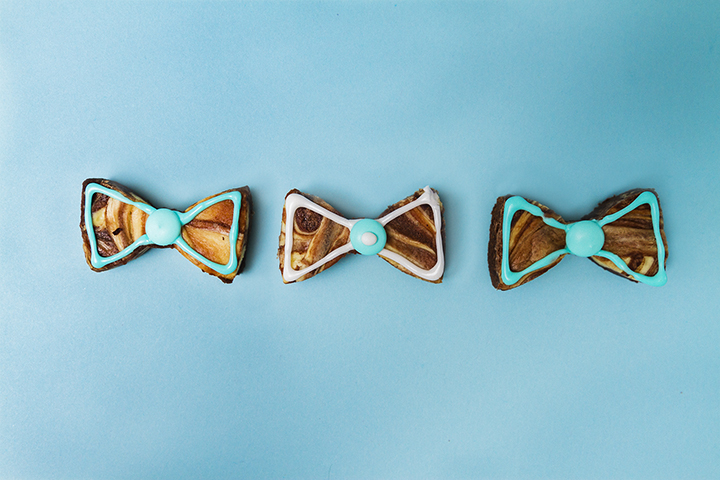 OUR FAVES 
Photos by: Maria Hedrick Photography