What sets the friand apart from your standard cake or muffin? Almond flour is the biggest difference, and they often have a berry or nut tucked inside. I discovered the friand in Australia, where they're hugely popular. But yowza, I can tell you these Berry Friands are just as popular in good ol' Los Angeles at the Rodriguez household. In my book, there are two special ingredients that make these Berry Friands magical and they are — ta dah! — fresh berries and glorious brown butter. I ended up stuffing these friands with berries, and then topped them off with a fresh berry glaze.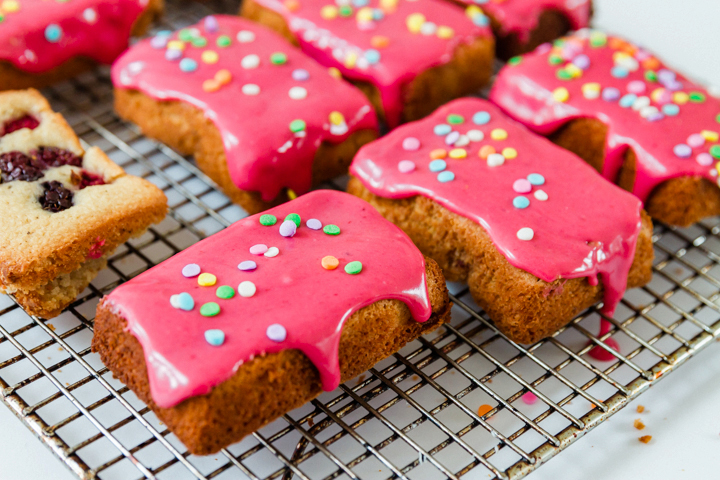 THE BERRY FRIANDS
A ginormous shout out to Organic Valley Butter – man, oh man (!) is this butter the real deal.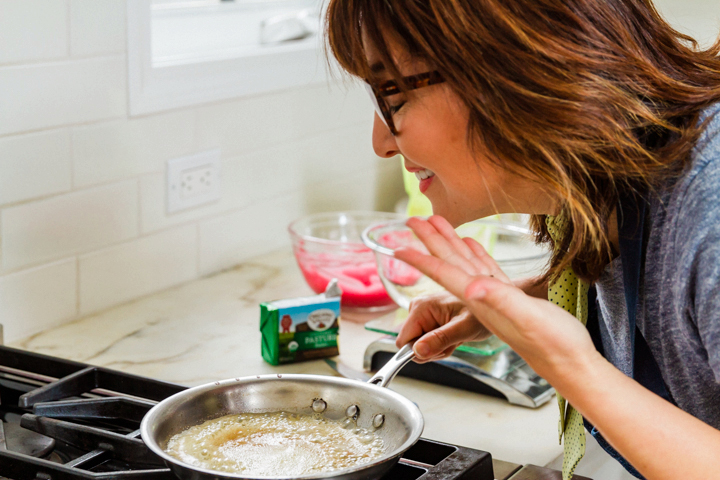 Melt that baby on the stovetop and enjoy the scent of toasted nuts and caramel in your kitchen. Strain and set aside to cool.
While the butter cools, mix up the almond flour and dries, then add the egg whites and finally the cooled browned butter.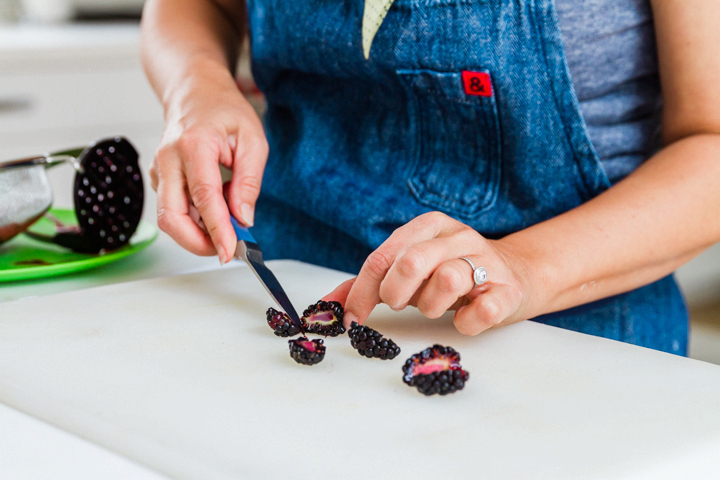 I sliced up blackberries and raspberries and placed about 3-5 per muffin mold, cut side down, and baked for 10 minutes. The berries from Driscoll's are outrageous right now! I mean they are plump, fragrant and sweet, sweet, sweet!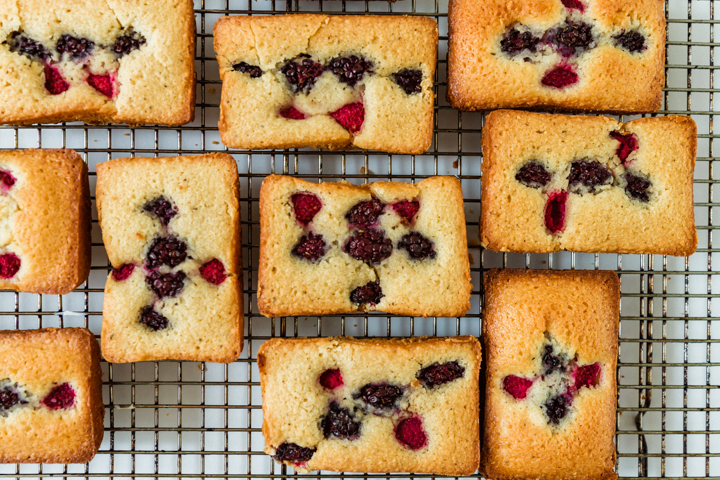 THE BERRY GLAZE
My inspiration came from Yotam Ottolanghi's cookbook, Sweet: Desserts from London's Ottolanghi. What I love about this glaze is it's 100% natural, not from a dye but from the berry juice.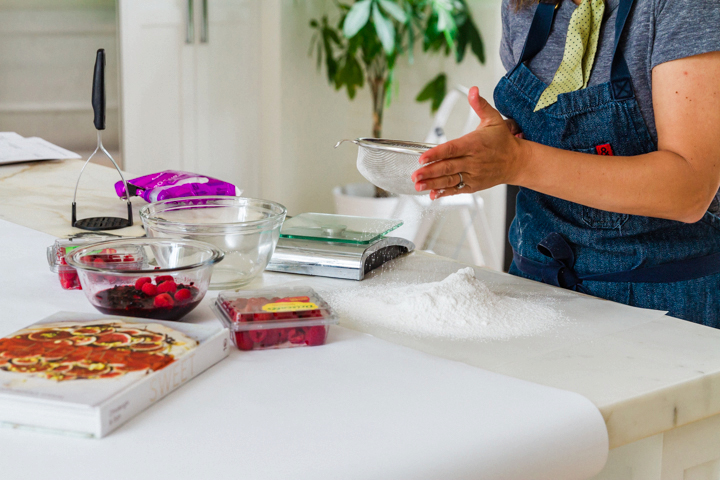 Mash the berries – your choice – I used blackberries and raspberries but blues and strawberries would work too. Add water and lemon, mash and strain out the juice. Add icing sugar and whisk until the consistency turns to a slightly thick glaze.
Drizzle on top of the friands, and sprinkle any topping that suits your fancy.
Just for fun I stacked the Berry Friands, and they ended up looking like bricks with pink mortar. Throw a cake topper on there and you've got a party. A sort of berry-licious wall that you can eat your way through.

OUR FAVES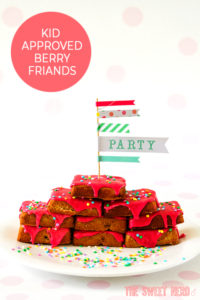 Photos by: Maria Hedrick Photography