I discovered Friands while visiting Australia with my two sons and I'll never forget how we found this sweet, wonderful treat. Imagine a glorious, sunny day in Sydney, with barely a cloud in the sky. We were forewarned that Australian weather can turn in a flash like an angry teenager.  And what do you know, our sunny walk through the renowned Sydney Royal Botanic Garden quickly turned into a sopping wet adventure!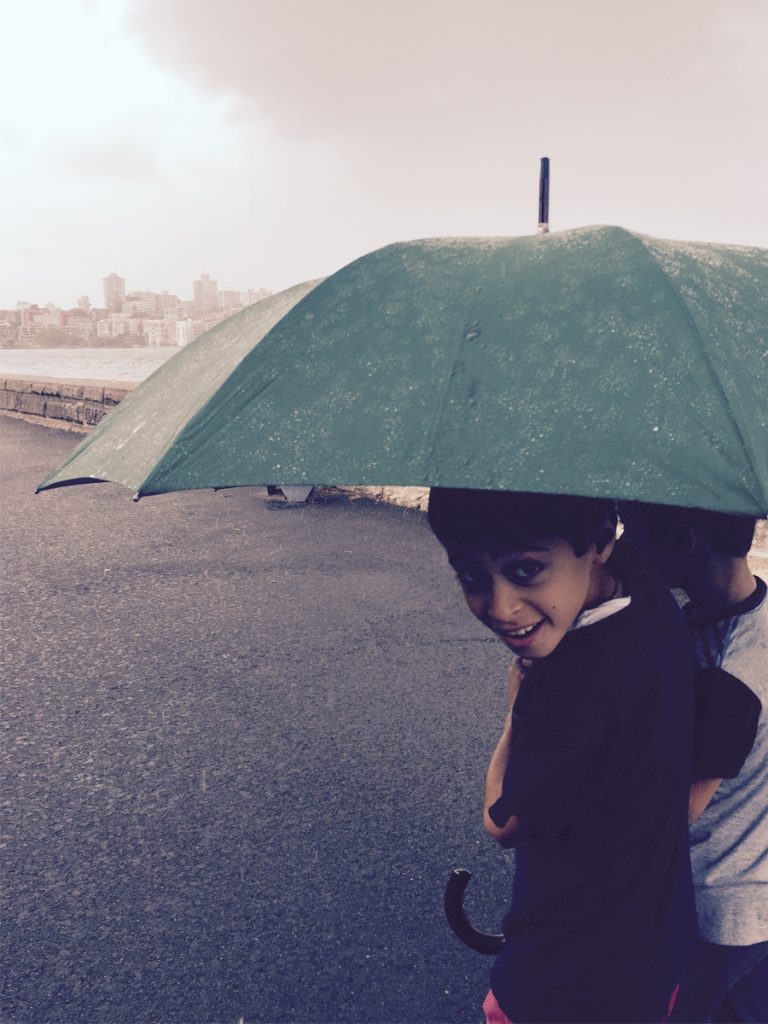 Our kids were tree climbing and exploring the gardens when some fast-changing clouds convinced us to start moving along. Never without a hundred questions, my boys were inquiring about the difference between a drizzle and a sprinkle. Literally the moment we started dissecting the two forms of rain, the sky opened up into torrential downpour. With our adrenaline pumping, we ran towards the exit gates, dodging windblown umbrellas while nearly missing fast-growing puddles. We were absolutely drenched from head-to-toe.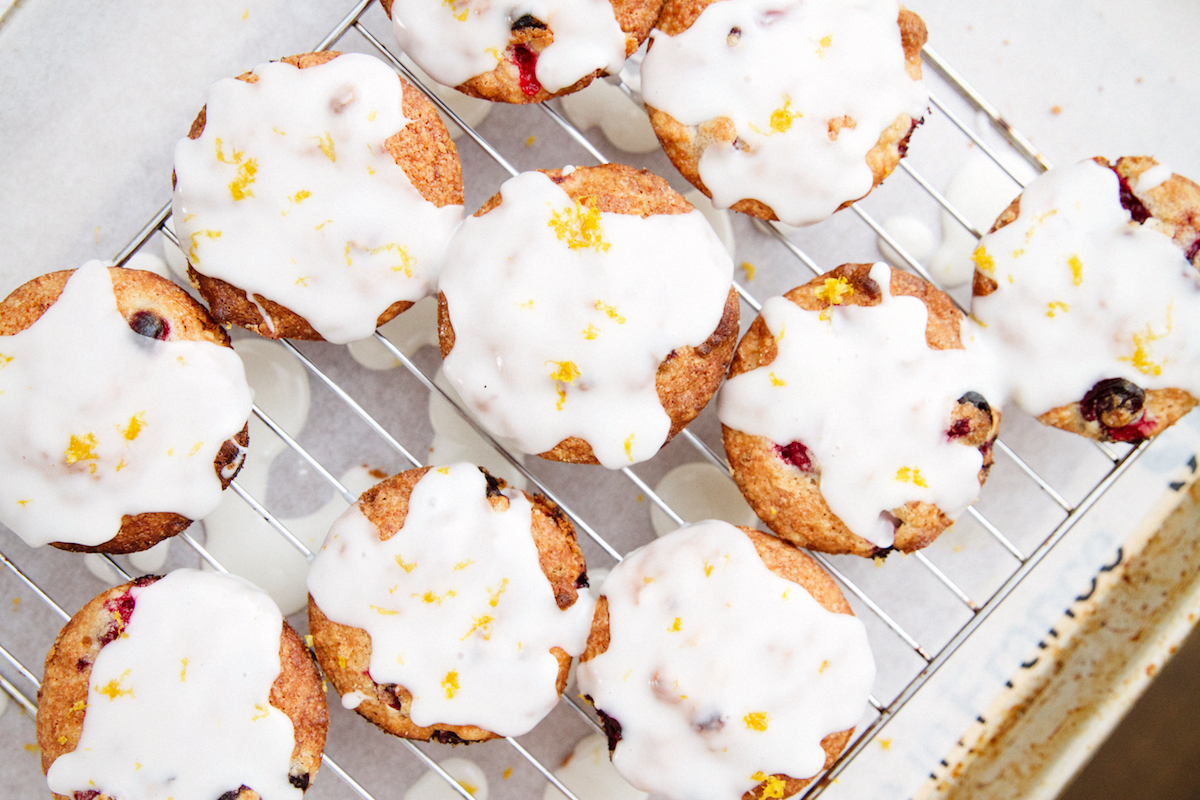 Luckily, we found a nearby bakery where we scampered in for dry shelter. And it was there that we discovered these delicious small french cakes called Friands.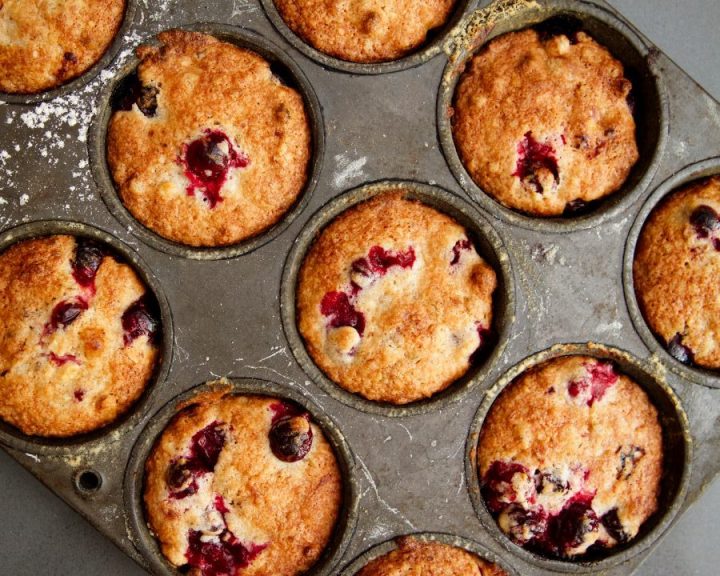 A Friand in french actually means dainty or a gourmet who delights in delicate tastes.  They are light and moist and usually made with almond flour, crushed almonds, or nuts.  I took my Friand inspiration from British Chef Yotam Ottolenghi's cookbook, Plenty More, which is divine. Feel free to adjust the recipe a bit by alternating nuts or berries to meet your tastes.
The trickiest part of this recipe is folding in the egg whites.  Do it in three parts and try to mix gently. Just enough to incorporate.
I have found that using a scooper is great for dropping in even proportions and enables you to get even cooking times.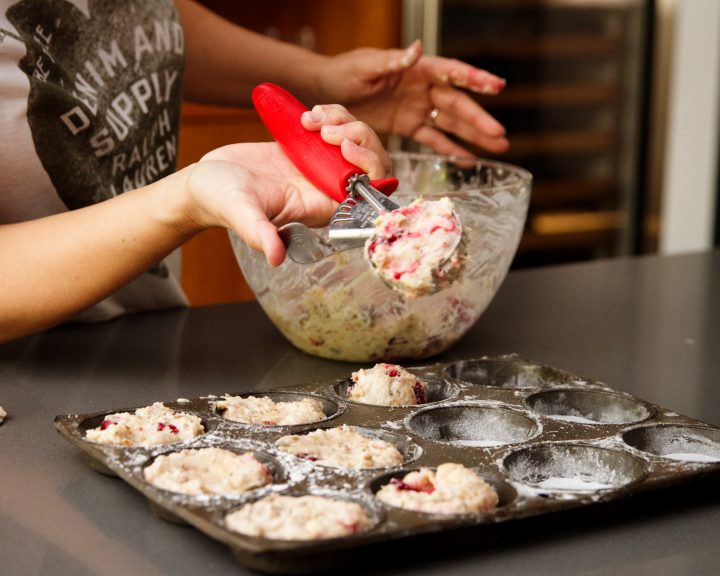 This muffin tin may look beat up and well used and because it probably was. I bought this vintage piece on ebay!
Here's a tip: Prep the bottom of muffin pans with small cut-outs of parchment paper, then spray the tins with non-stick spray for easy removal after baking.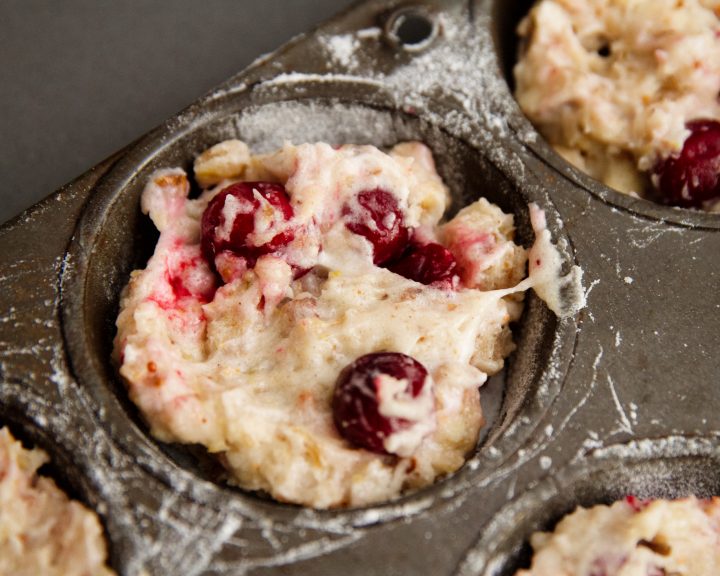 Also, presentation is key! I try to make sure that every single muffin shows a hint of cranberries on top, making each cake unique and aesthetically pleasing. Can we say – YUM?!?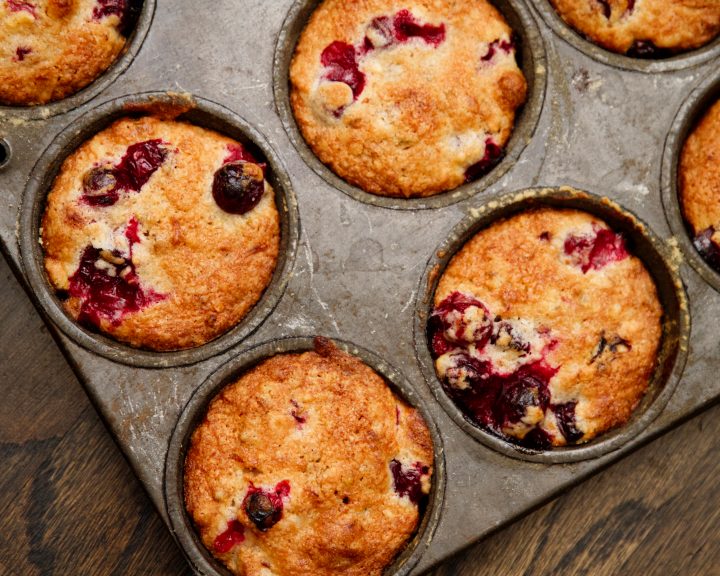 So, if you're having friends over for breakfast or brunch, this delicious delicacy is perfect.  As for me, my family weekends are usually filled with soccer games that take us to various parts of Southern California, making these cranberry babies the perfect treat to feed sweaty, hungry kids after a long, tough game!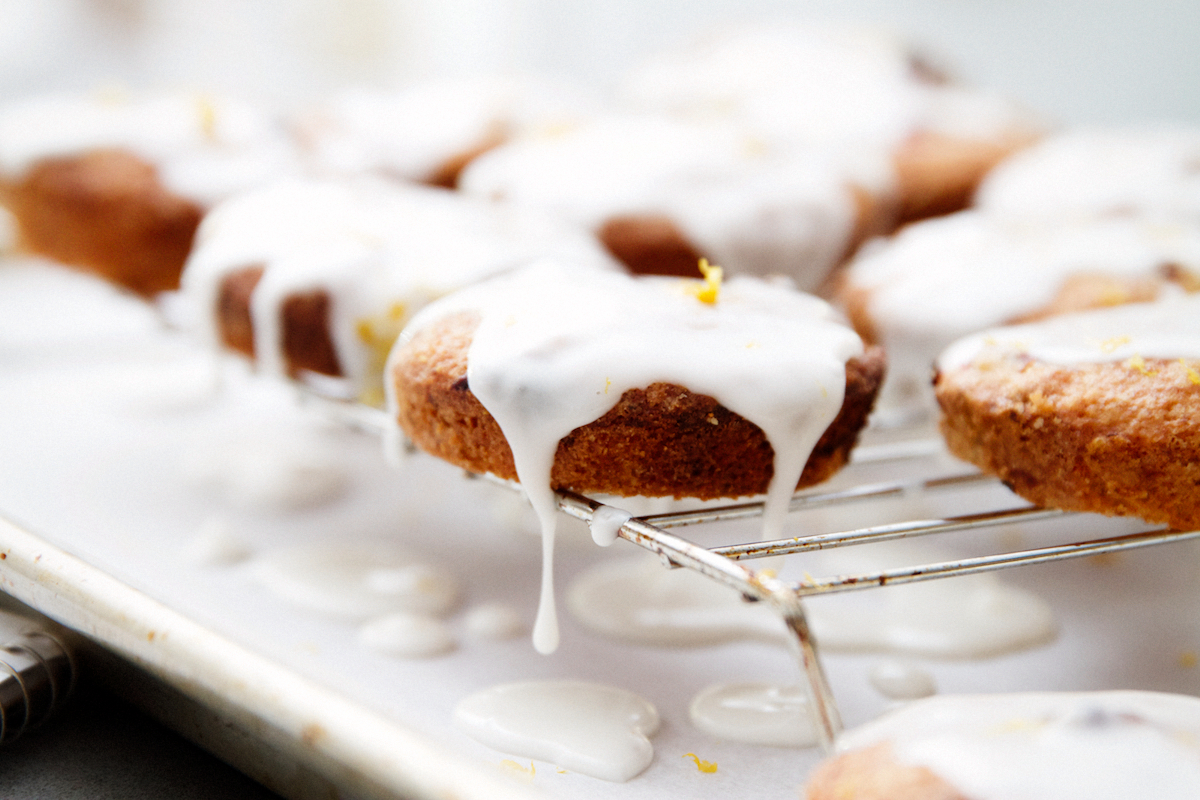 Recipe Adaptation: Plenty More, Yotam Ottolenghi
Photos by: Maria Hedrick Photography