What can be more heavenly than an evening involving creamy mascarpone, fruity wine, and sweet berries. It's perfect right?  Did I have you at the cheese part?  The base of the recipe is a sweet cardamom cream, topped with a silky red wine reduction, and made complete with a crunchy, nutty finish.  In terms of taste, the wine reduction sauce stands out with a bold fruity flavor. The reduction is as simple as pouring into a saucepan on high flame, and waiting!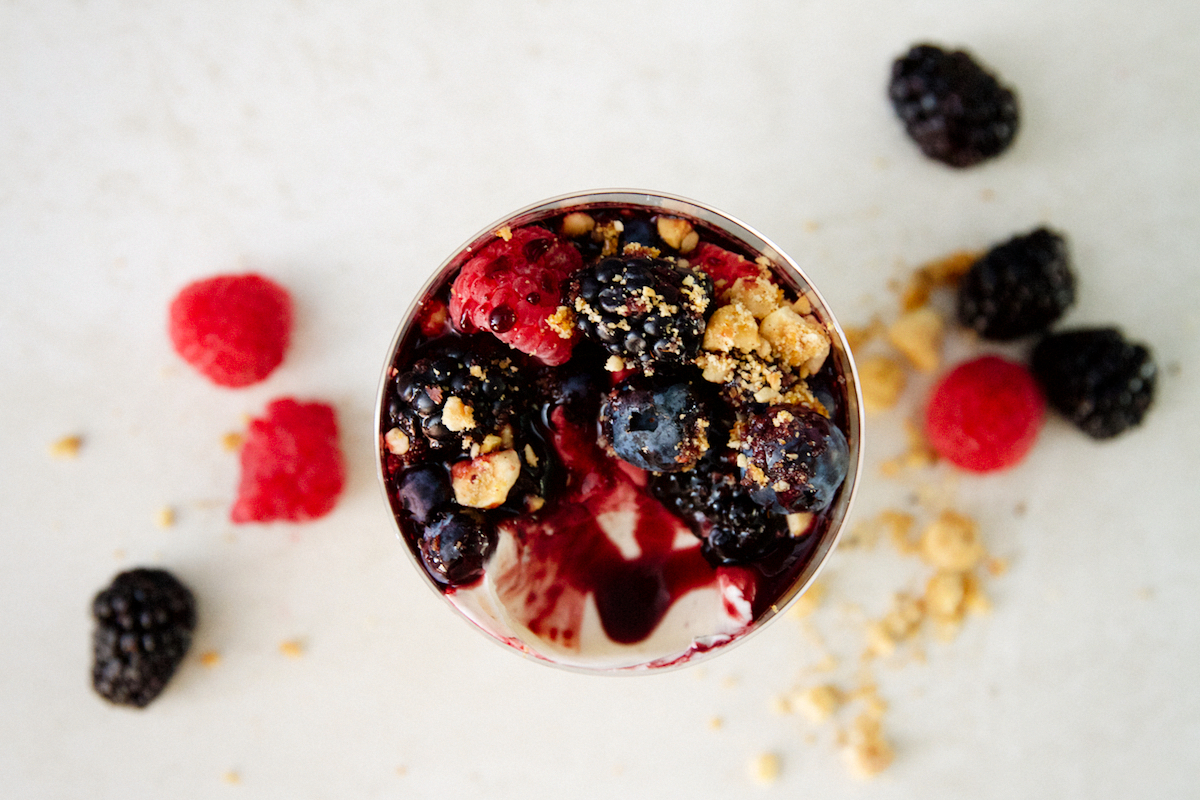 The inspiration for this simple dessert comes from Cavas Wine Lodge in Mendoza, Argentina.  If ya'll ever venture to this glorious wine tasting region, be warned!  There wine tasting is slightly different than in Napa, California (Yep, that's our stomping ground). And by that, I mean full glass pours, several flights, and then some. It just keeps a'flowin!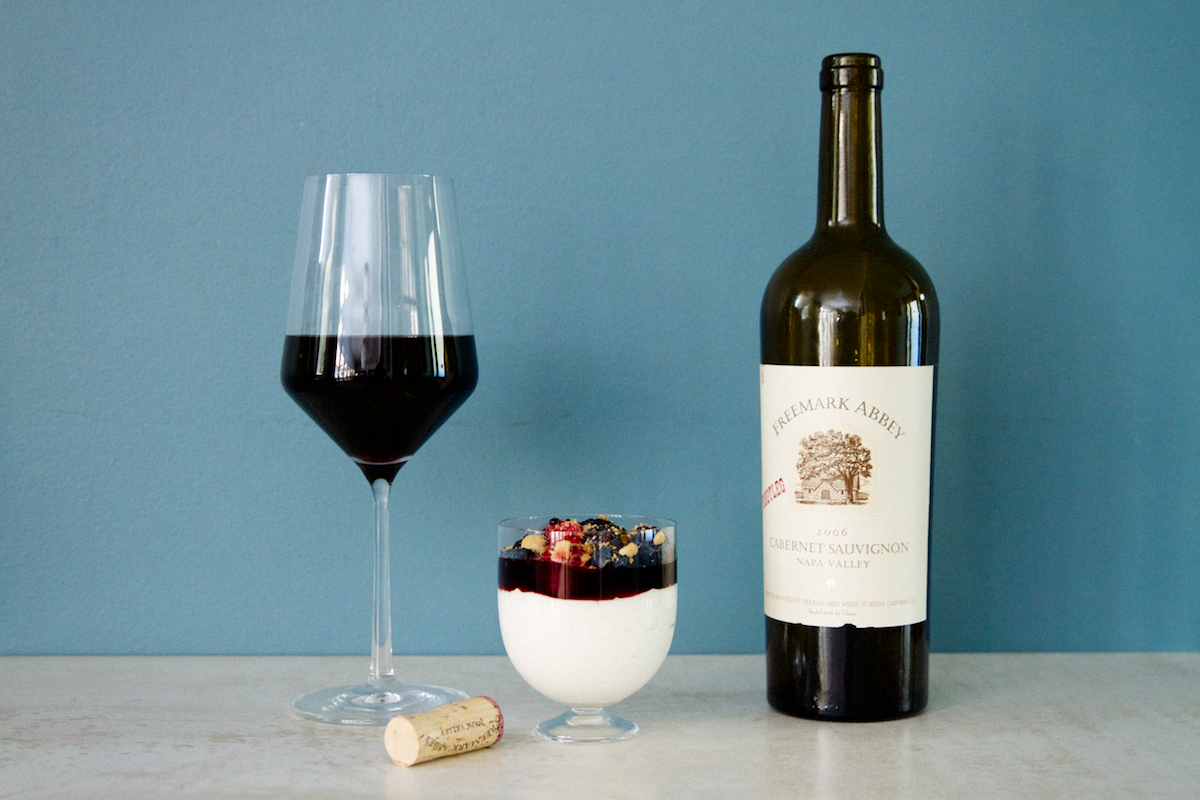 The lodge sits at the foothills of the Andes with vineyards as far as the eye can see.  It was on this trip that I built up my tolerance for wine in every capacity: wine in food, wine in dessert – there was even a wine salt bath experience. Smitten over the wine reduction dessert with simple cream and fruit, I had to bring this recipe home, as with it came a flood of fantastic memories!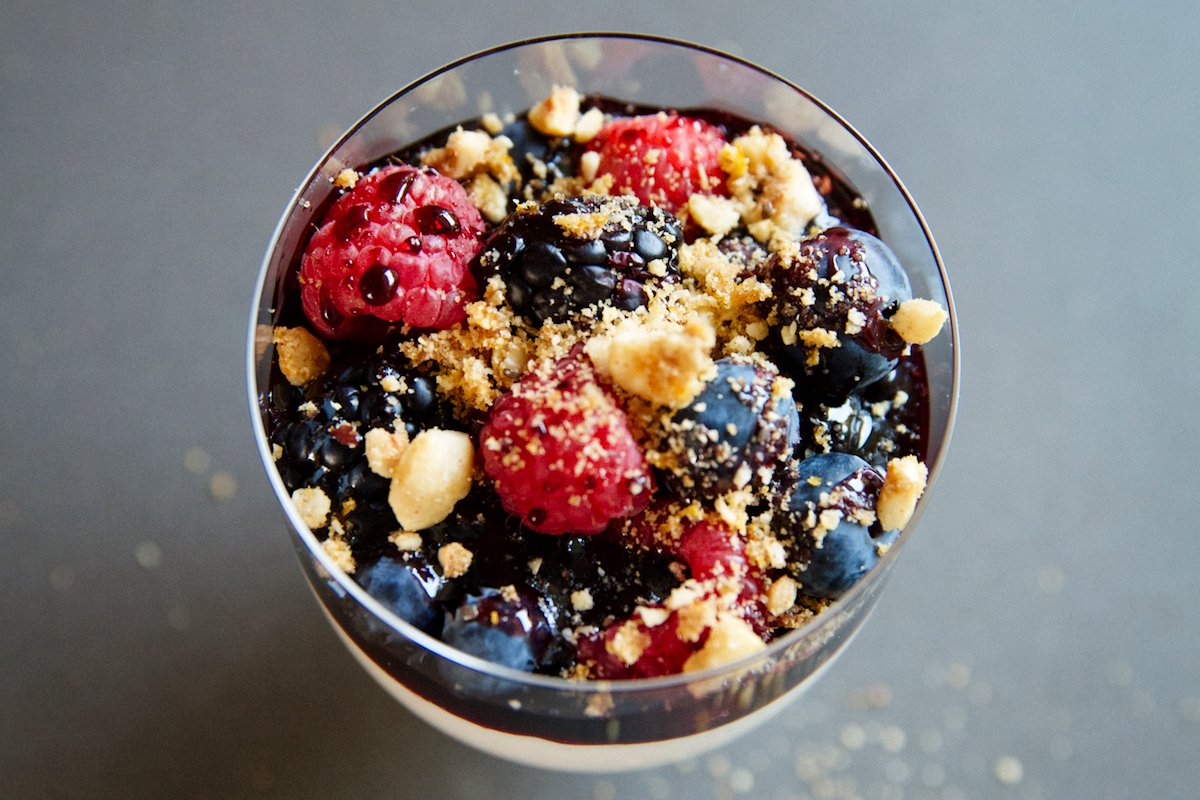 The three components to the dish: Red Wine Reduction, Mascarpone Cream, and Hazelnut Crunch Topping.
For the reduction, boil the wine until it reaches a syrupy consistency (be patient, this should and will take a while). A good measure of doneness is to coat the back of the spoon, and run your finger across to see if it holds a line.  If it does, you're done.  If not, keep on reducing!
The silky smooth rich cream is even more simple to put together, if you can believe it. Just combine all of the ingredients and pop in refrigerator so it thickens, then you are ready to serve.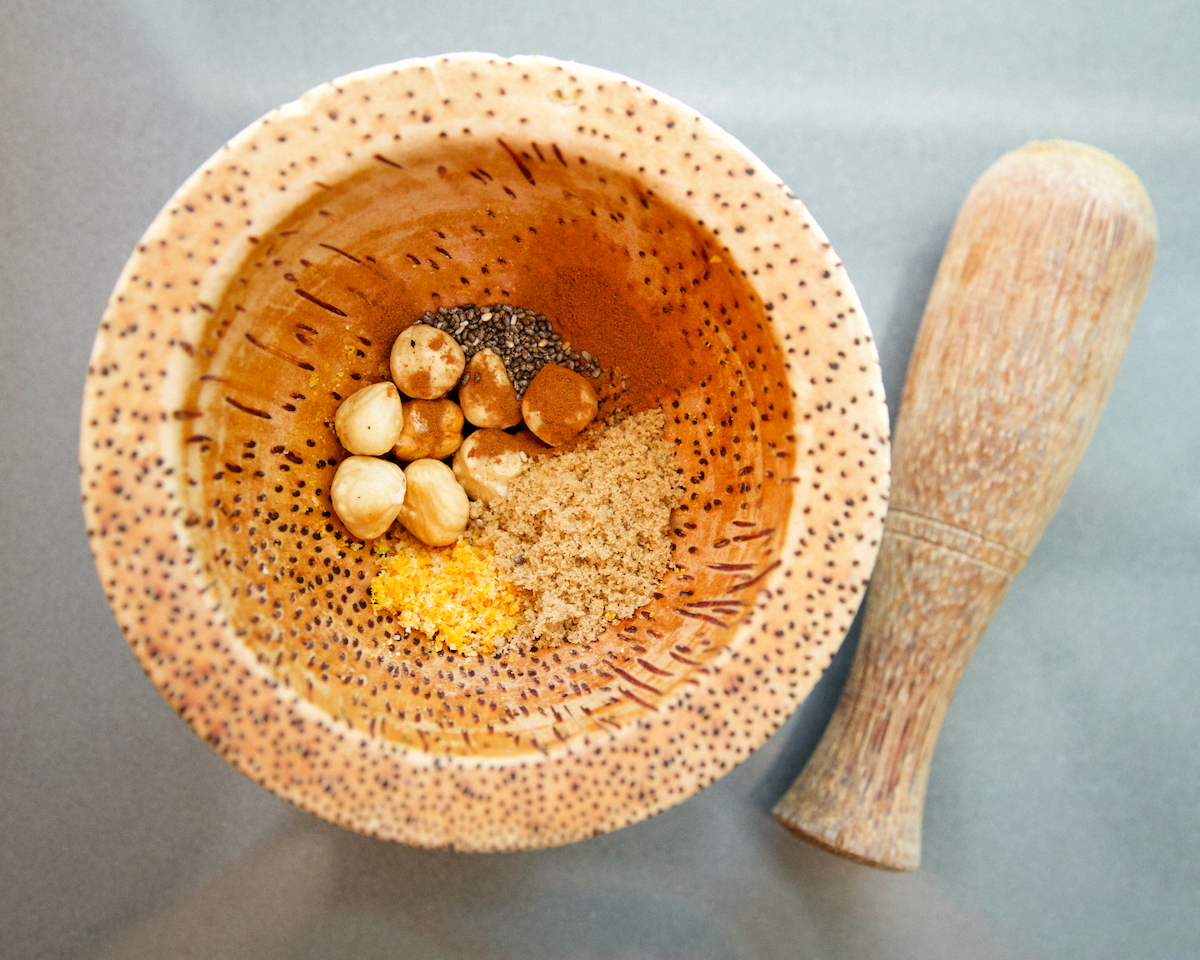 I used Heidi Swanson's Hazelnut Spice Recipe for the crunch on this Vin Berry Dessert.  It is simple, beautiful, and the smells combined are intoxicating.  The toughest part of this recipe is when you're preparing the hazelnuts. No mortar and pestle? A spice blender works just as well, and doesn't really leave you sweating away in this summer heat!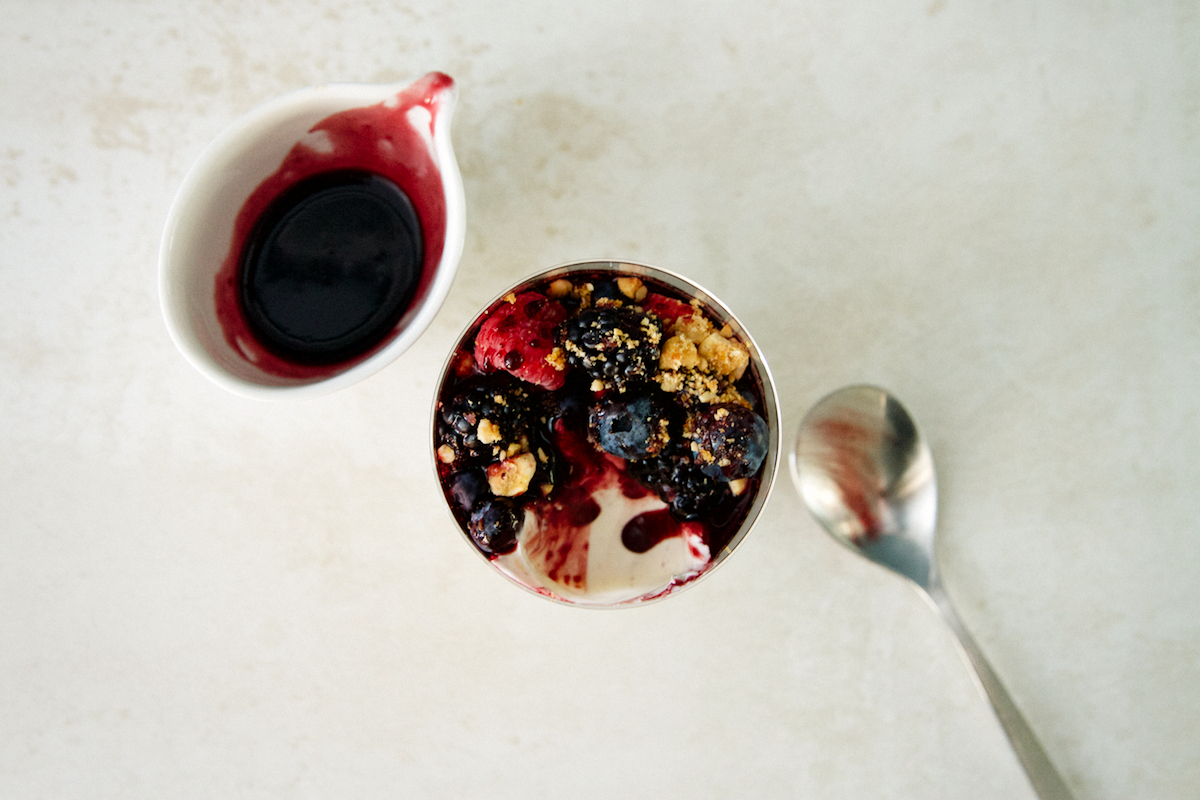 Recipe Credit: Near & Far Hazelnut Spice, Heidi Swanson
Photos by: Maria Hedrick Photography