Are you a sucker for cinnamon? My obsession started with cinnamon toast when I was a wee girl.  Then on to cinnamon snickerdoodle cookies.  And now – this cupcake takes my love affair – next level.  What I love about the Snickerdoodle Cupcake is that there's a yummy layering going on; batter, then cinnamon and sugar, more batter, more cinnamon and sugar. The frosting topper keeps up with this pattern with its fat swirl of vanilla and cinnamon buttercream.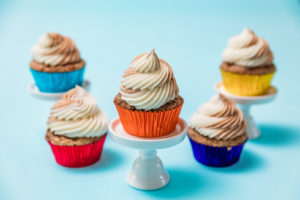 I am not a cinnamon sugar cookie!, shouts the snickerdoodle cupcake. I am crumbly, creamy, and most of all cinnamon-ey.  My dear friend Lorna and her niece are also Snickerdoodle fanatics and we were inspired to pass along this tradition of cinnamon-ey love to Liam.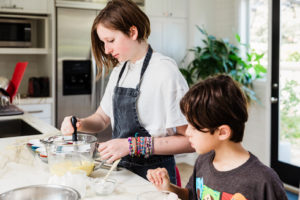 FINESSING THE SNICKERDOODLE CUPCAKE
This ain't no ordinary cupcake. You do start simple by first mixing the dry ingredients, and then adding in the wet ingredients. The perfect consistency of the batter is thick with no lumps.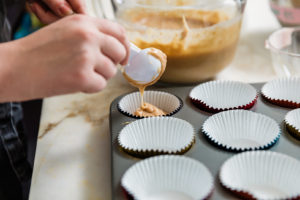 Here's how you put the snickerdoodle in the cupcake: In a small bowl, mix the remaining 1/2 cup of sugar and 2 teaspoons of the cinnamon together. Set aside. Spoon 2  tablespoons of cupcake batter into each cupcake liner. Sprinkle with 1 teaspoon of the cinnamon-sugar mixture. Add another heaping tablespoon of cupcake batter, until the liners are about 3/4 full.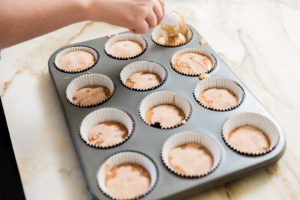 The cinnamon-sugar filling from the center of the cupcake may peek through the top layer of batter, giving each cupcake a marbled look. Give each cupcake one more teaspoon of the cinnamon-sugar.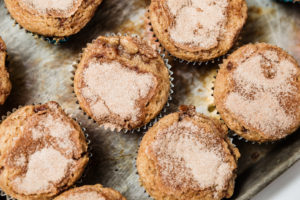 SNICKERDOODLE FROSTING
To make the snickerdoodle frosting, I made two batches of a simple buttercream. Both batches had vanilla flavoring, but to one I added one tablespoon of cinnamon.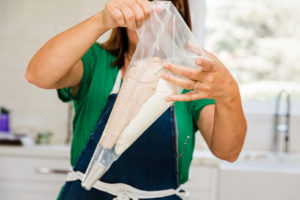 To give the cupcakes the swirled frosting topper, I added both frostings to the same piping bag. I used a Wilton 1M swirl tip.
Who doesn't love a snickerdoodle inside and out?!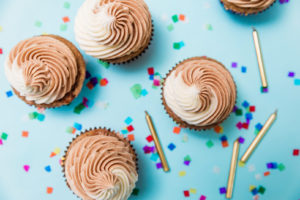 OUR FAVES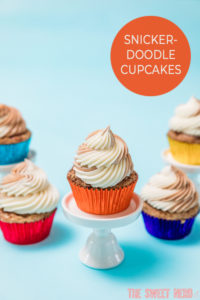 Photos by: Maria Hedrick Photography