These Buttermilk Blueberry Bundt Cakes are a blissful combo of not-too-sweet crumb cake and rich, blueberryicious topping.
You can find different shapes or molds online, or exercise some patience, and scour your closest yard or estate sale. Given all the styles and sizes, this is a great opportunity for you to flex your creative capabilities! Settling on the best bundt for you is half the fun, and honestly downright exciting. Is it sad that bundt-cake pans are the things getting me hot and bothered these days? (Yeah, I feel sorry for me, too).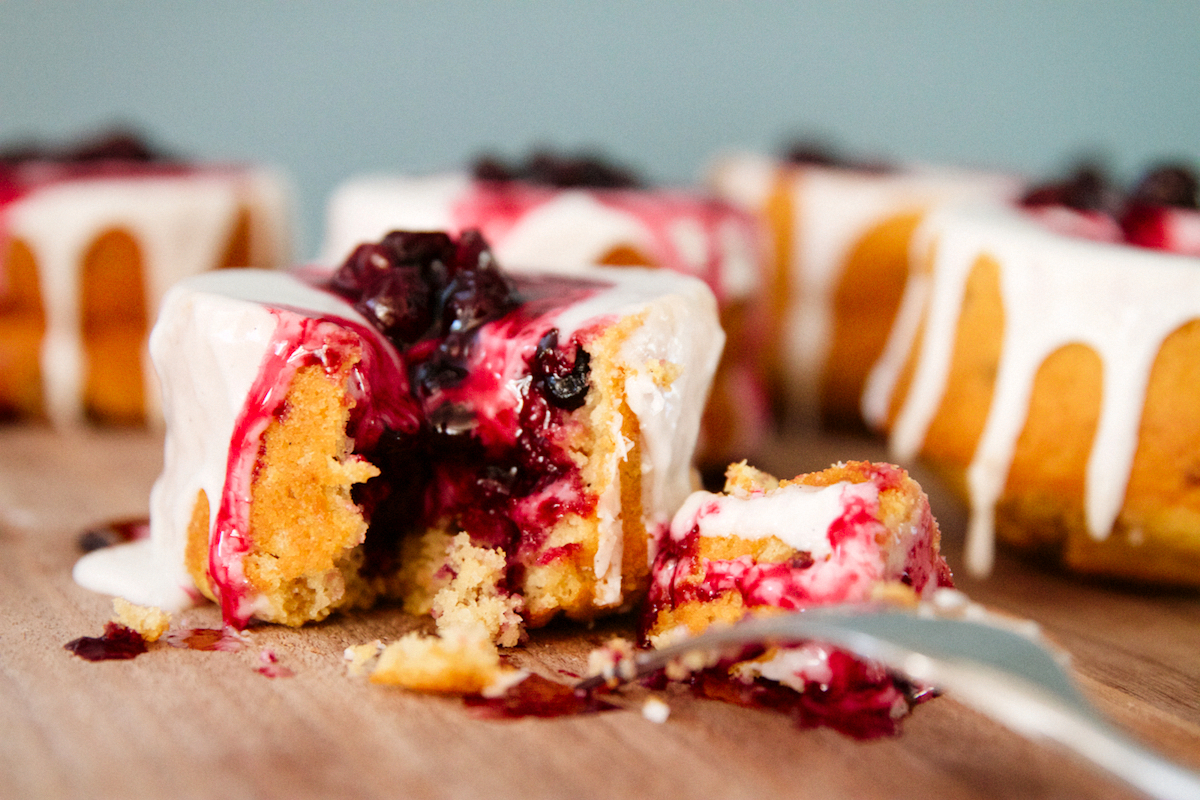 This moist buttermilk cake is first smothered in a delicious vanilla bean glaze. Note that the glaze is super sweet, but the flavor is immediately counterbalanced by the tangy cake you layer underneath. The gorgeous, contrasting blueberry topping is what makes this dessert so appetizing. You'll ultimately feel at peace with making a huge mess, especially once you bite into your bundt.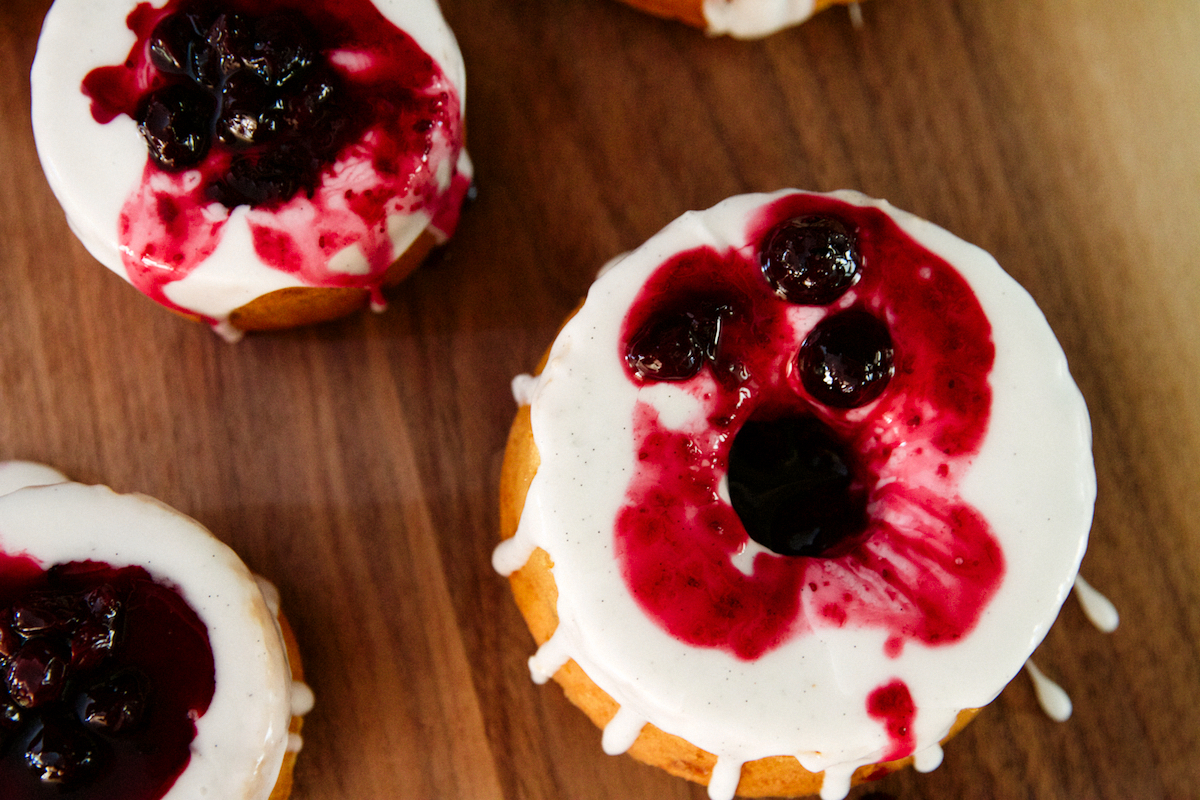 The recipe for these buttermilk blueberry bundt cakes is surprisingly straightforward. The most involved step is baking these bad boys. It's imperative that you spray your bundt pans, and I recommend being generous about this. All too many times, I've completed this recipe to perfection, only to find that the finished product STICK to the pan due to minimal spraying. This may be the worst feeling a baker can have (okay – slight over-exaggeration, yes), but frustrating as hell. So even if you go overboard, better safe than sorry. So spray away! Then, fill about ¾ the way up the sides of the bundt pan, no matter what the size.  I used the Nordic Ware Mini Bundt Cake pan, purchased at Williams And Sonoma.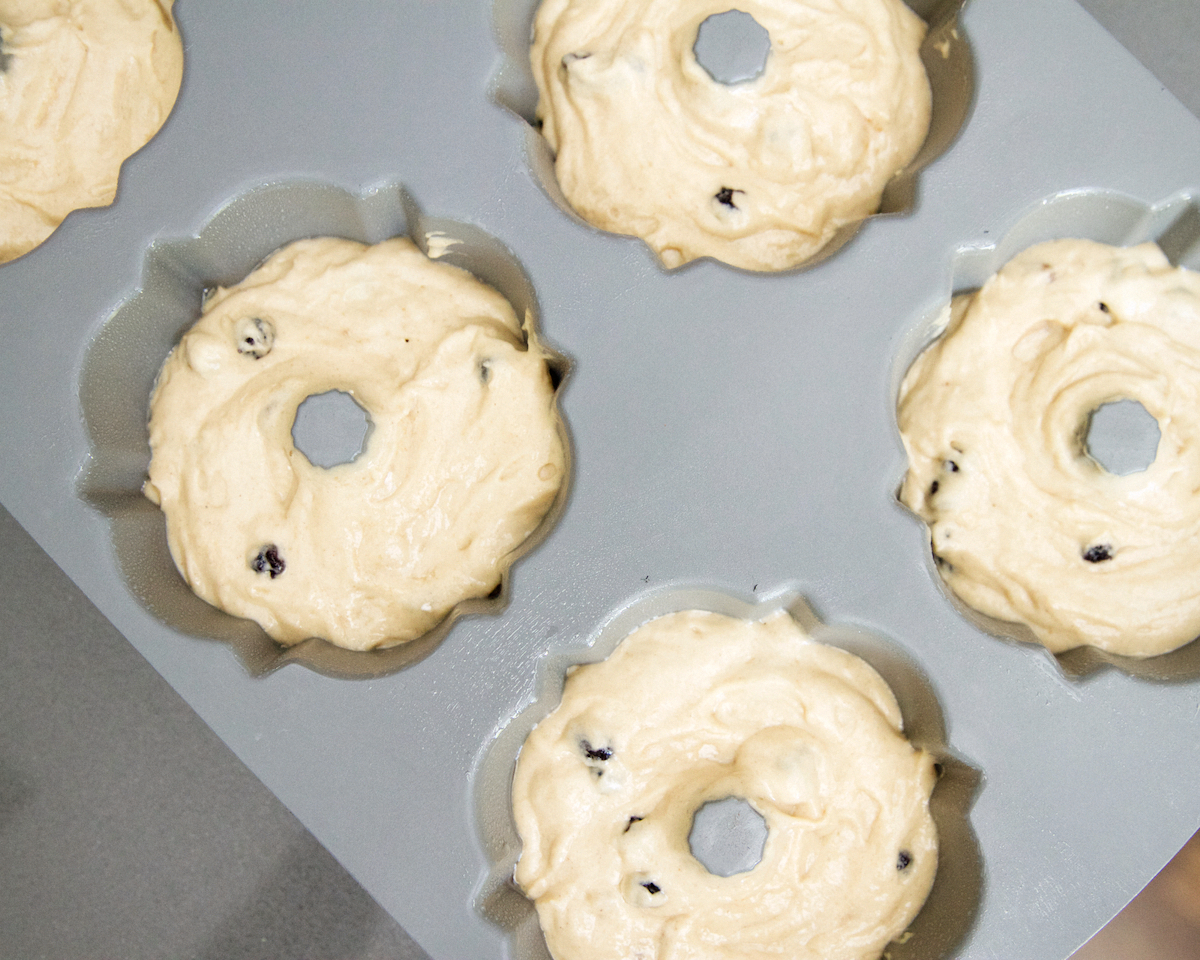 While the bread is baking, it's time to work on the blueberry compote. Frozen blueberries work just as well here (though be sure to bring them to room temperature), and load in all of those lovely flavors over a low temperature. Let simmer, and turn off the flame once the blueberries have plumped, just before they split.  Let the compote sit at room temperature to solidify a bit.
Once finished, strain the sauce. Right as the sauce is nearing completion, sneak in a few more blueberries and you will have a perfect mix of solid and cooked fruit. This trick will have friends and family coming back for seconds (or thirds) of the sauce.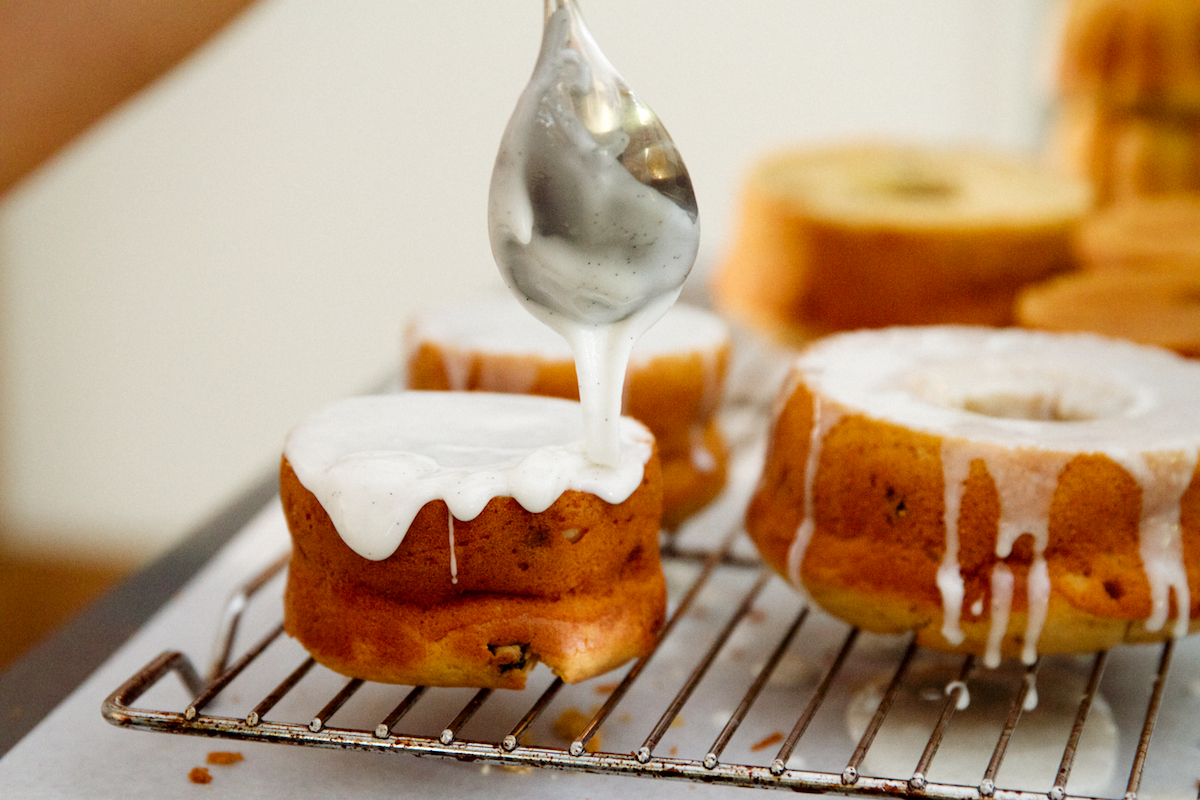 I thickened mine a bit, after I poured the first one, because I wanted a dramatic drip.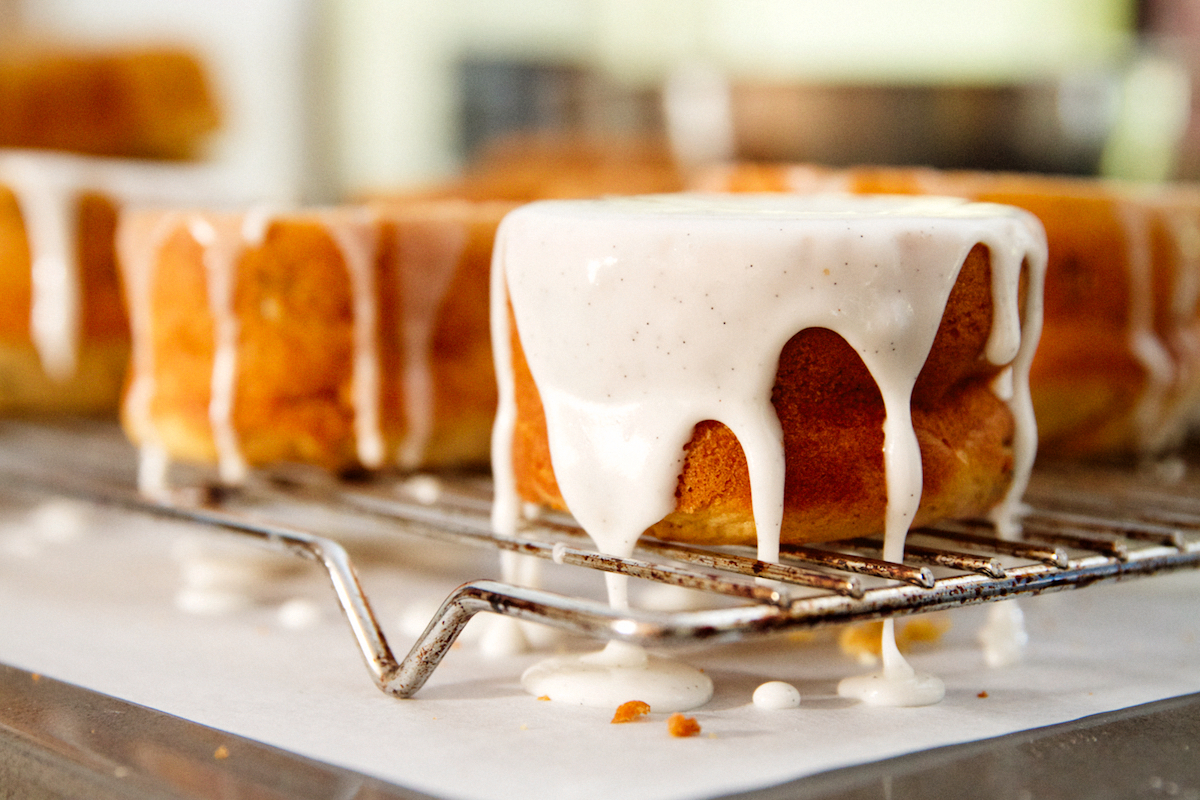 Split a vanilla bean and add it to your simple white glaze. Be generous with the seeds; they will speckle perfectly against the beautiful, white dripping glaze.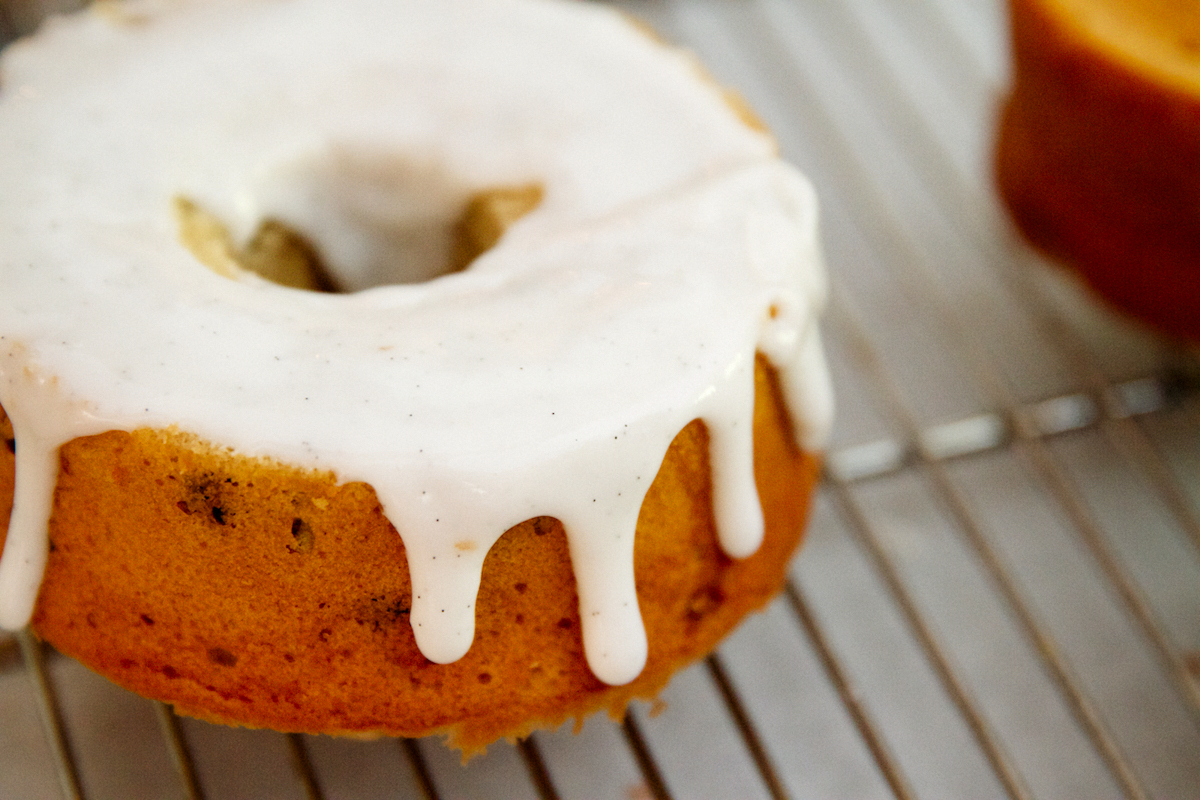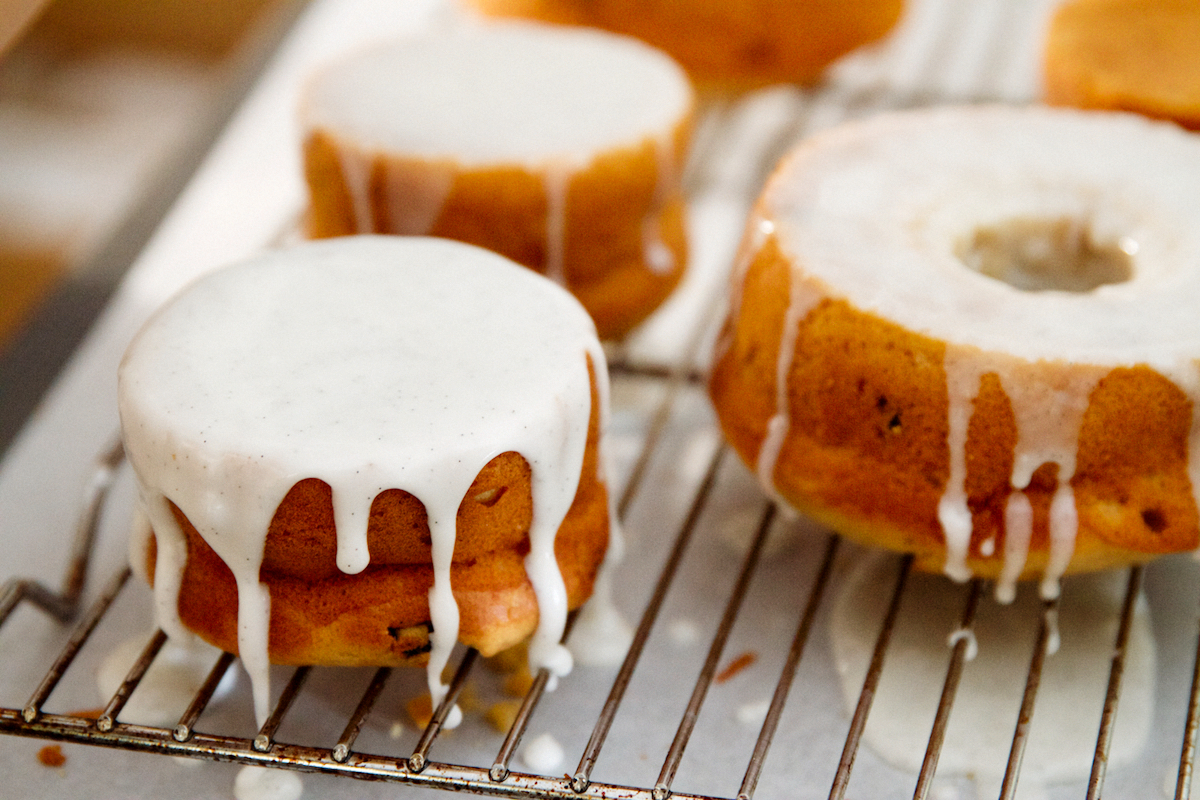 The possibility exists here to create a pink glaze. To make it, just add a teaspoon at a time of your blueberry compote drippings substituting the buttermilk. If you don't substitute your glaze will be too runny. If that happens – don't fret – just add sifted powdered sugar by the spoonful until you get that thicker drippy consistency.
Viola – a perfect mix and match of pink and white glaze, with your choice of the round or classic bundt looks.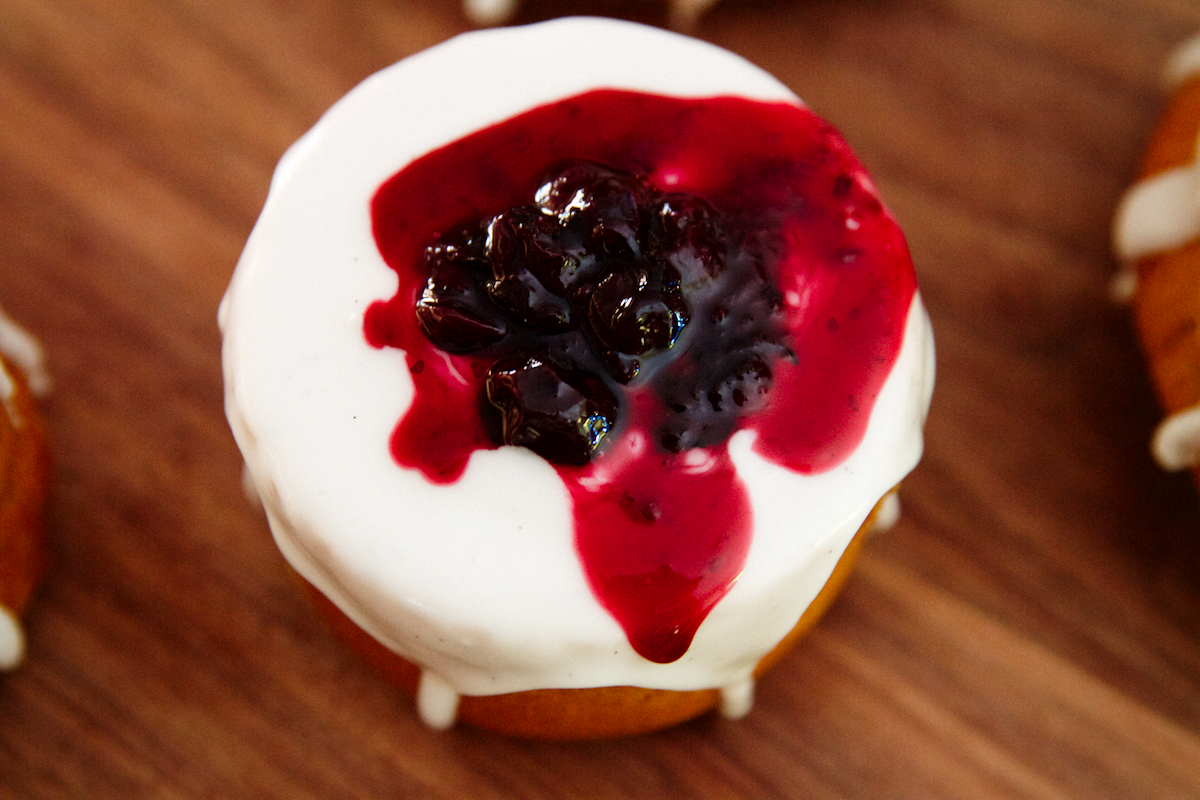 The modern spin on a perfect classic buttermilk berry bundt cake!
Recipe Credits: Near & Far, Heidi Swanson
Photos by: Maria Hedrick Photography