Last night, I went for a run along the LA River (really, it's more like a trickle).  While passing under the tunnel that connects the bike path to Griffith Park, I began to plan in my head (because I'm the Sweet Nerd) my husband's 46th birthday.  I was thinking of a small gathering, table for eight, starting with a signature drink.  I pictured Aperol cocktails, followed by Water Backs.  For those of you younger folks, a Water Back is simply a glass of water to accompany your cocktail. These days, it's nearly as important as the drink itself!  Now, what can I do to spice up those Water Backs and add just the right touch of Sweet Nerd perfection? Fruit Cubes!!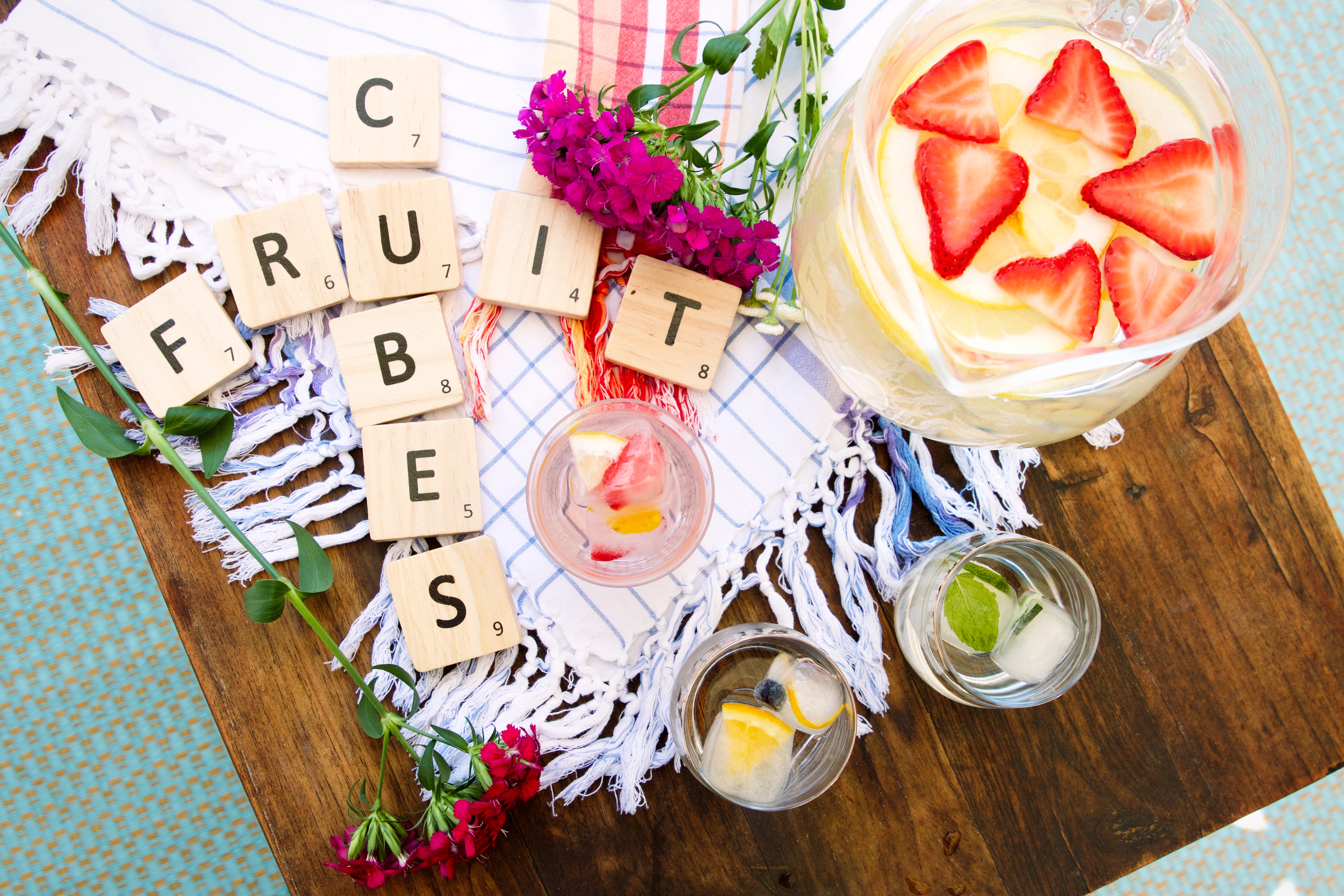 Yes, of course, fruit cubes! So, with my thinking cap on, I started researching ice cube trays.  I discovered that really any type will do. I bought these lovely Peak Ice Works Ice Cube Trays from Food 52.  They come in a variety of sizes to suit any cocktail you concoct.  I  creating fun flavor profiles. For the fruit cubes, I found inspiration at my favorite Farmer's Market in nearby Atwater Village.  I visited Delmy's Pupusas to check out their flavored juices and waters includingHorchata, Cucumber Mint, and Strawberry Lemonade.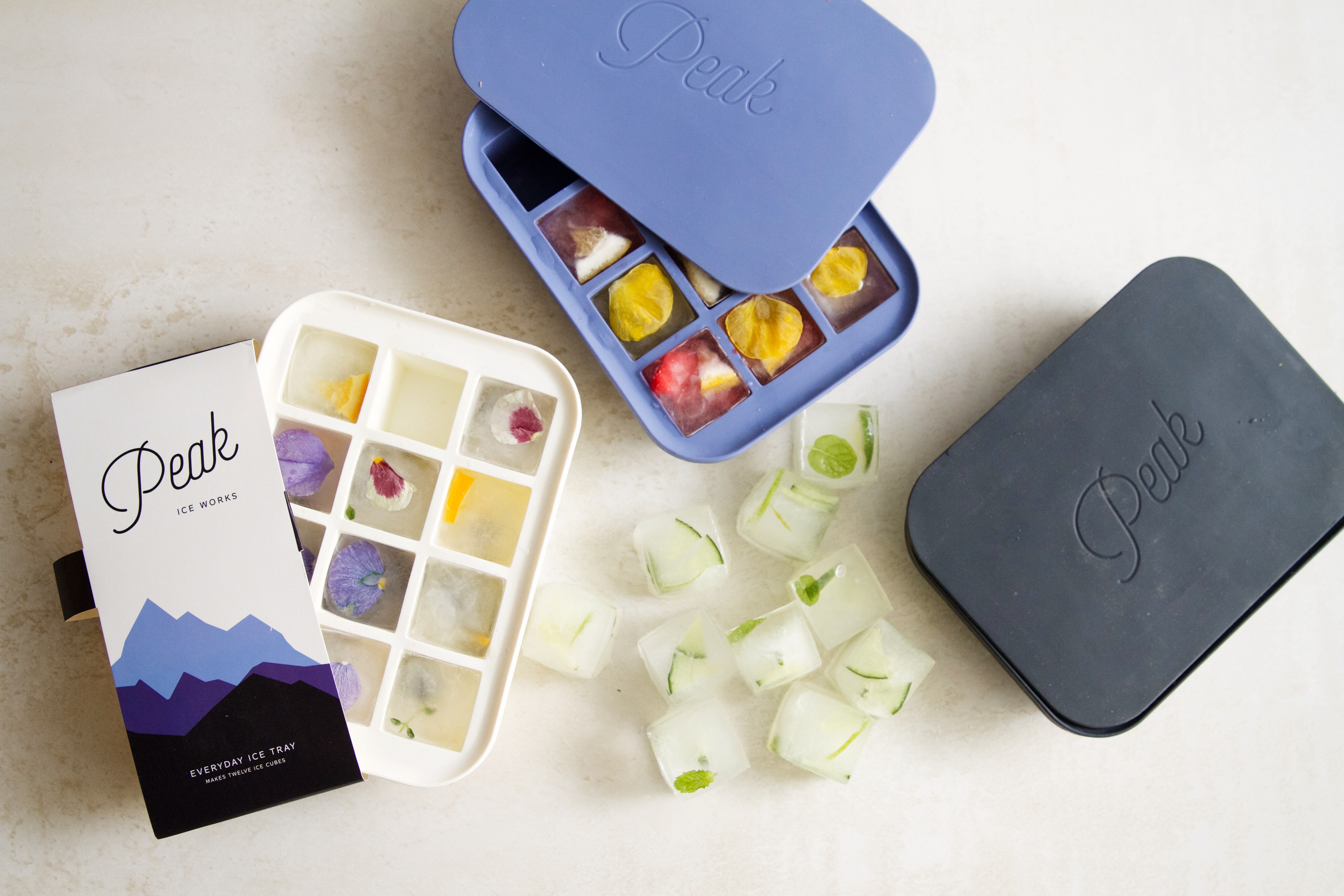 For fun, I also ordered edible florals from Pastry Chef's Boutique via Amazon.  They were absolutely beautiful!
I started by plopping in fruit, such as strawberries or blueberries, which sink to the bottom. Then I added citrus, such as lime and lemon, which stay afloat. Lastly, I placed the petals on top of a few. Stunning.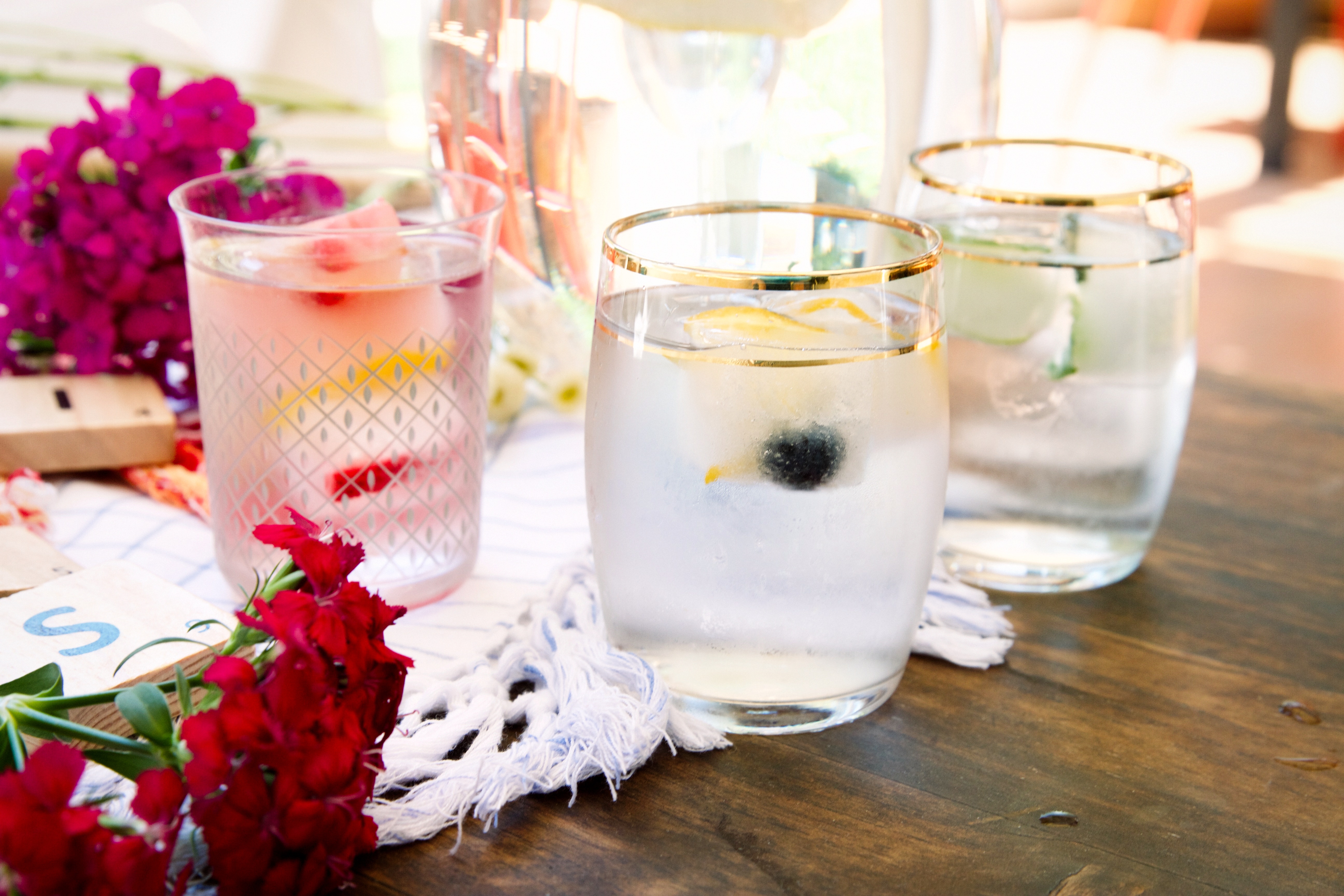 I made three combinations of fruit cubes using strawberry + lemon, blueberry + orange, and mint + cucumber + lime. Have fun making different combinations!  There really isn't any combination that doesn't look beautiful.  And, don't worry, if you can't track down edible florals, use herbs like mint, basil, or thyme. Or rosemary, if you're a fan. I personally think it's too strong if it's sitting in the water but it makes for a gorgeous garnish.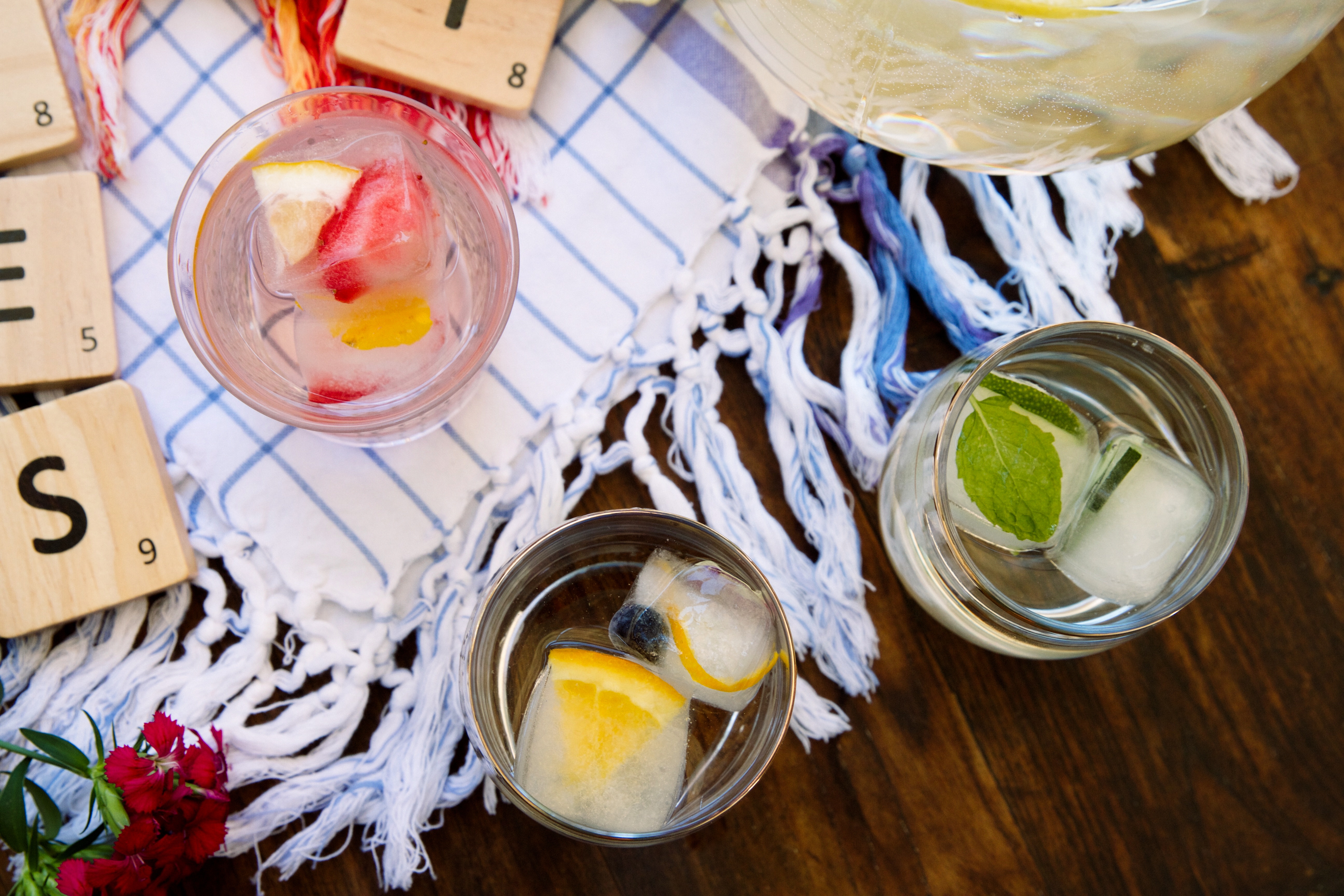 You can serve your fruit cubes individually in shimmery glasses or add them to a pitcher of water for a delicious, flavor-infused refresher.  You can also make a bunch of fruit cubes ahead of time and keep replenishing them for your guests throughout a summer gathering or party.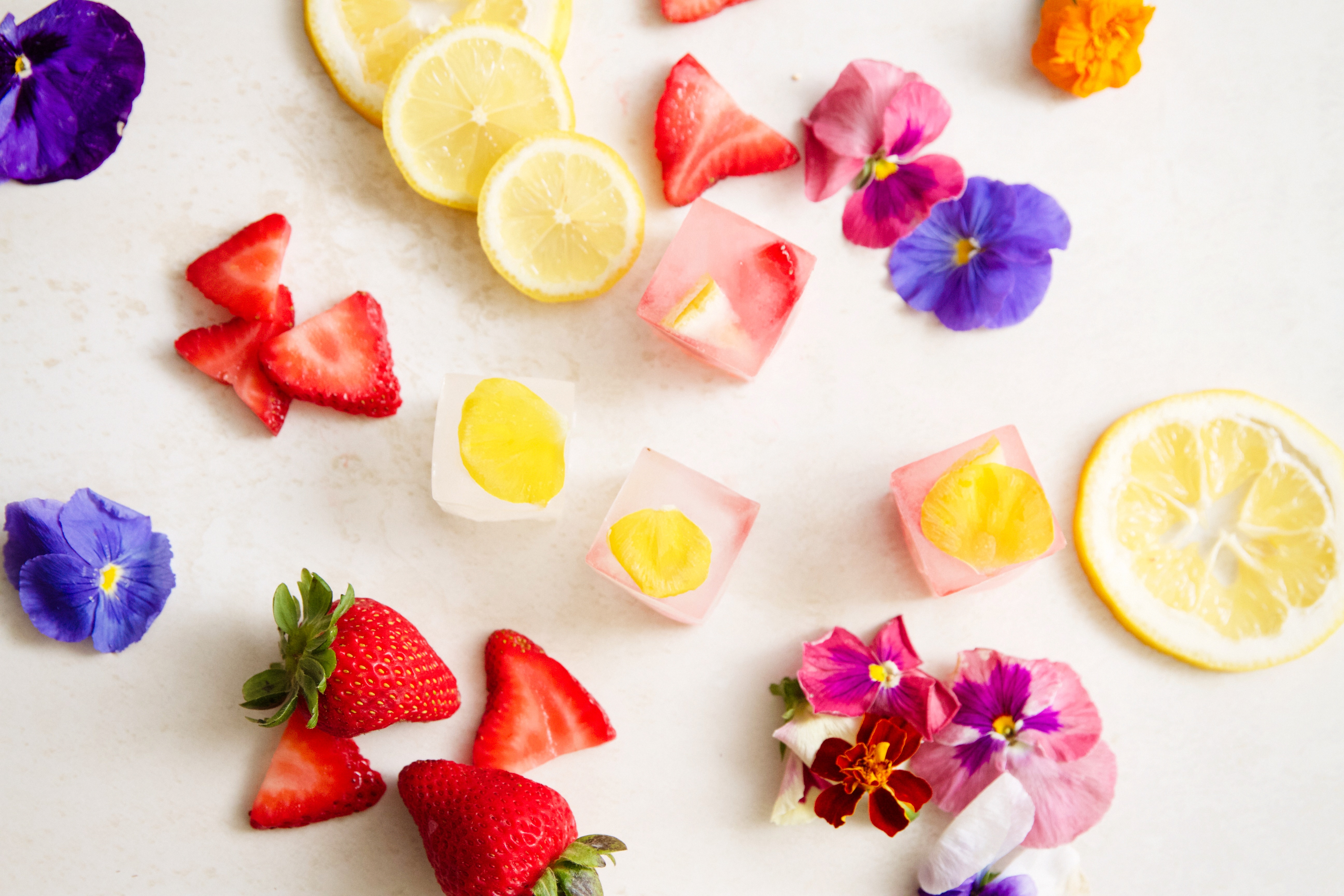 I love the way the yellows and reds pop in this sweet and sour combo of strawberry + lemon.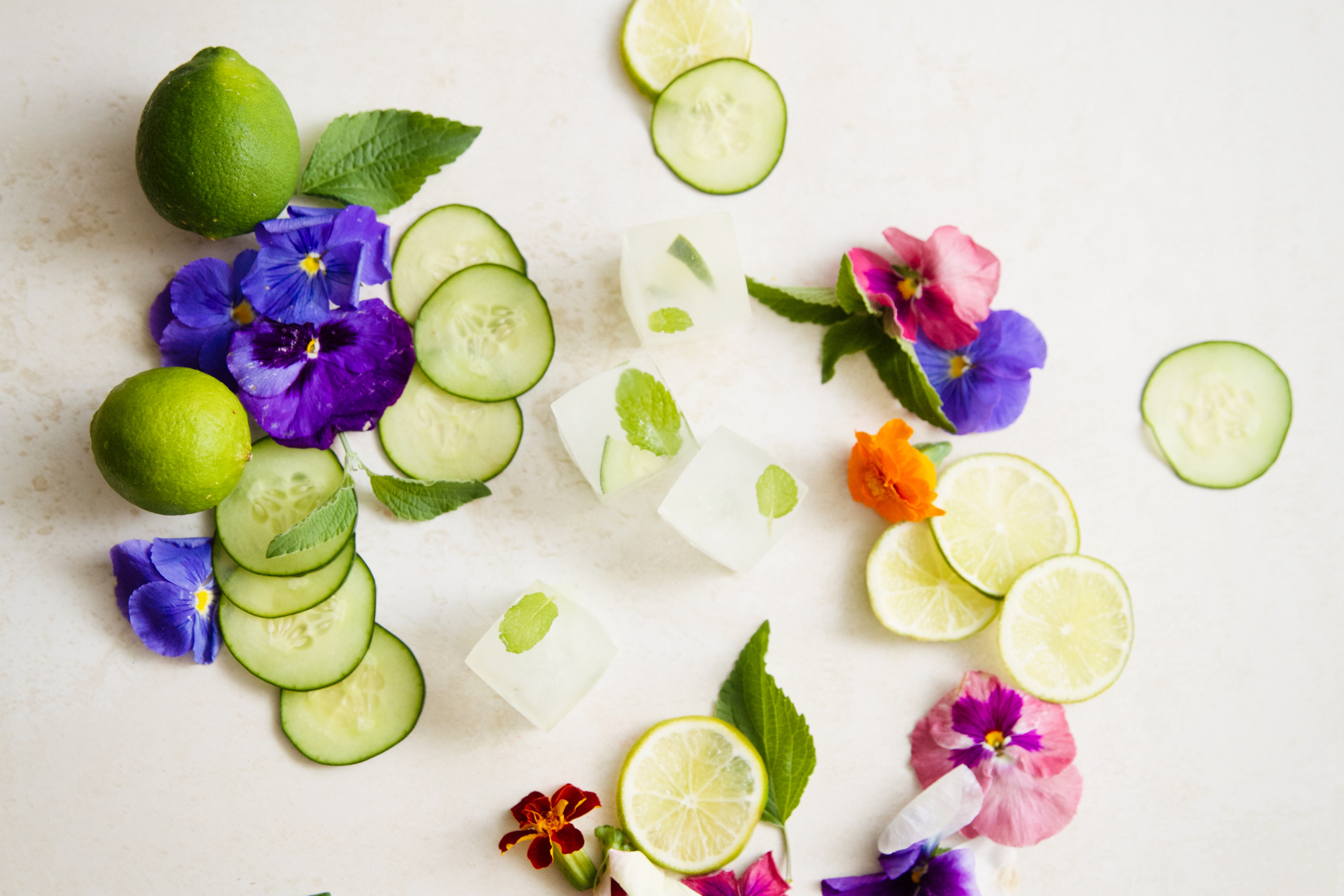 Keep it cool with hues of green loaded in with tart pops of lime.  This Cucumber + Mint + Lime combo is a doozy!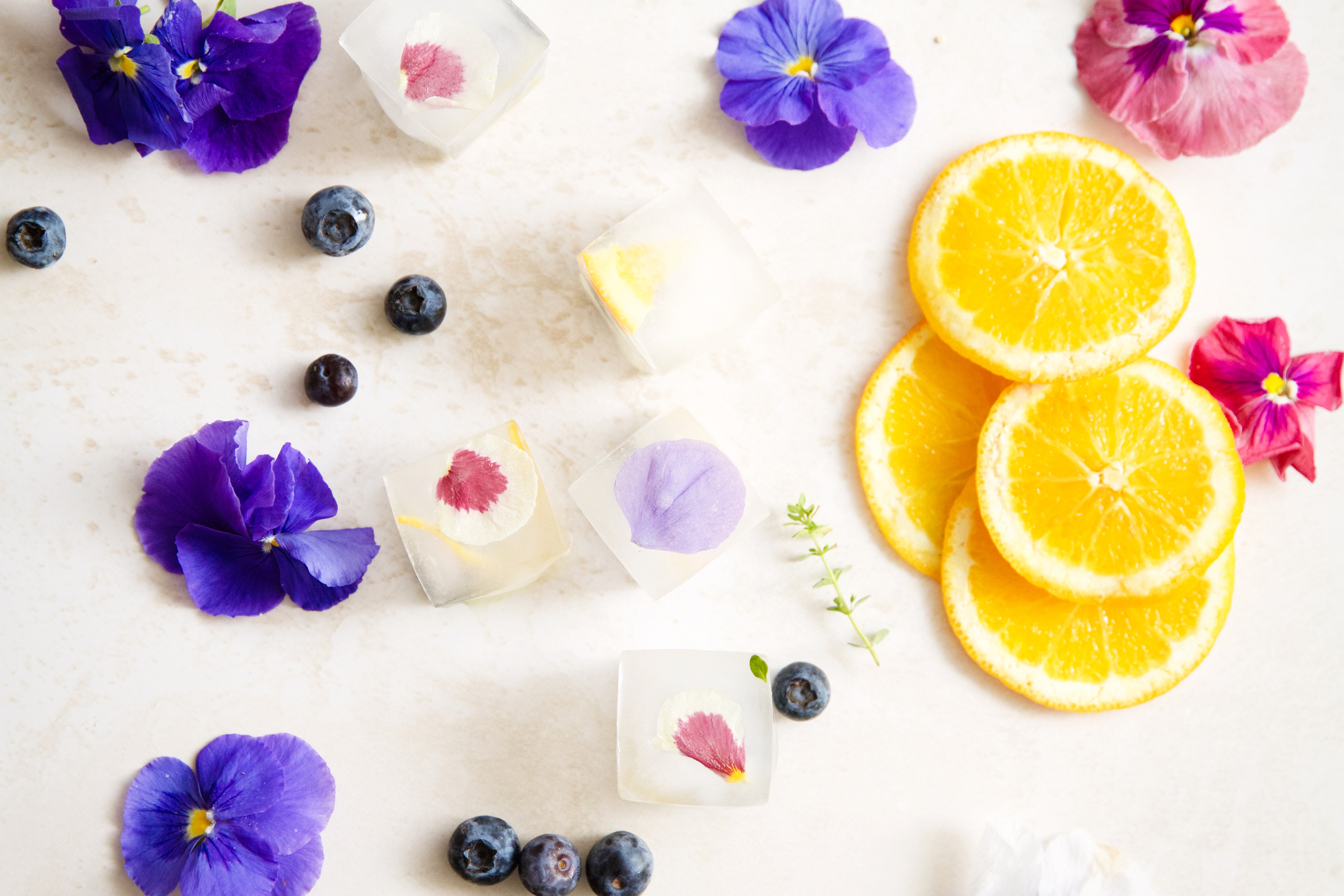 Go fruity with this zesty flavor profile of blueberry + orange.  It has such a feminine beauty to it.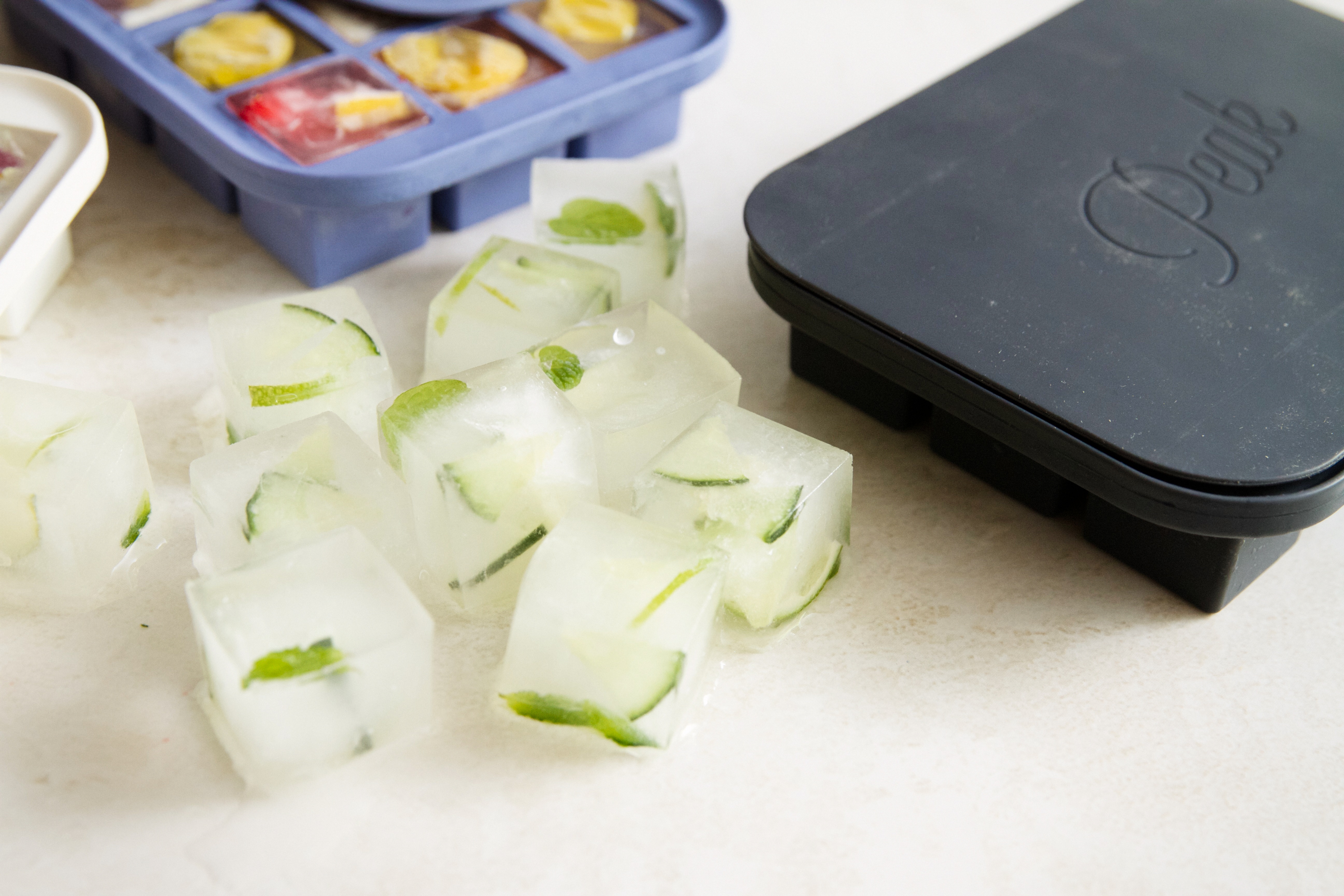 So, stay cool and soak up the praises with the most gorgeous ice cube-adorned Water Backs this summer!
Photos by: Maria Hedrick Photography