Let me tell you what gets me though a terrible Tuesday morning run… I close my eyes and dream of these lovely financier pastries from Proof Bakery in Atwater Village. Hands down the best financiers in the city!  I added a little twist of balsamic reduction to give it an extra kick in flavor and beauty.
These strawberry balsamic financiers are perfect for your next breakfast soiree, made from a few choice ingredients: brown butter, almond flour, strawberry and rich balsamic vinegar.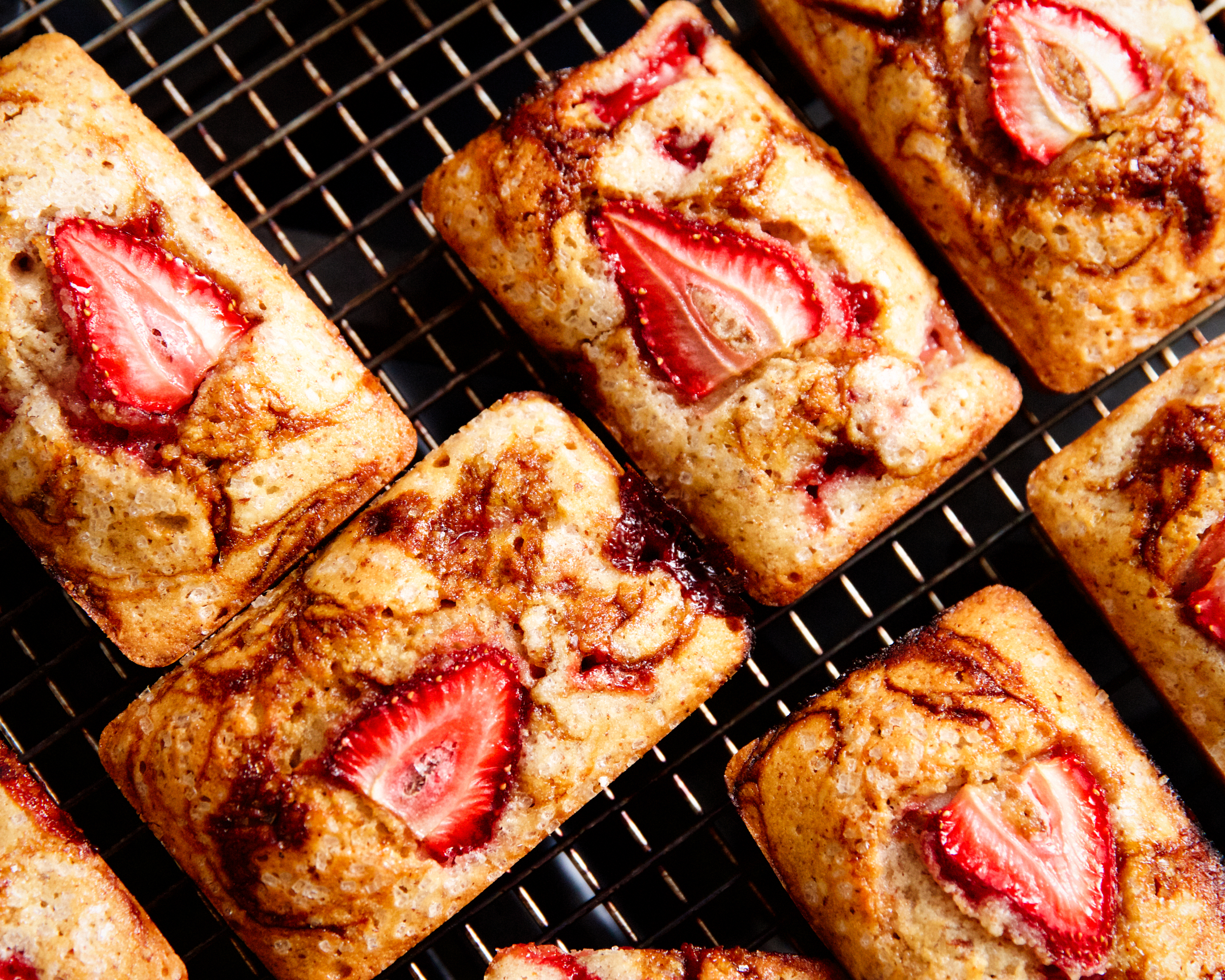 A bit of trivia… the name "financiers" is believed to have been originated from a small bakery near the Paris Bourse, the city's financial hub.  They were created for wealthy bankers who needed their sweet fix en route to the office.  Gotta keep those bankers awake while they count our money.
Berries are a big hit in my family, particularly strawberries.  So much so that we planted strawberries in our front yard. Liam takes great pride in the 'one'  growing at this moment.  Fingers crossed that more come in soon!
What really makes this strawberry balsamic financier 'rich' is the extra touch of balsamic reduction sauce. You'll find that the reduction is super simple. Make sure you're using a high quality Balsamic, as it will make a world of difference in the taste.  Once reduced, drip sparingly across the batter.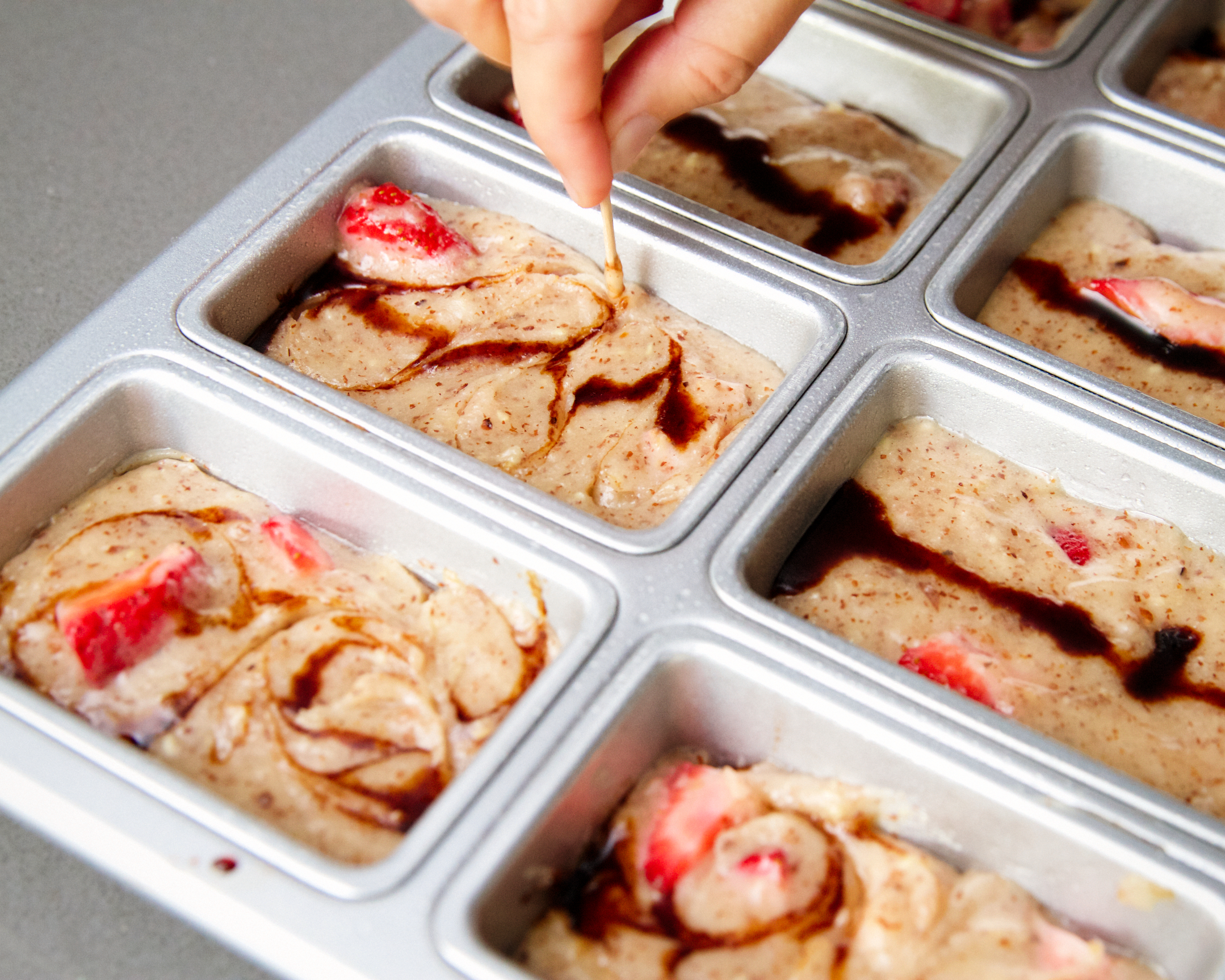 Grab a toothpick or the sharp edge of a knife and get swirling… make figure 8's or zigzag – all of it works. This gives it that gorgeous brown goodness once it's baked.
Finish the top with a light sanding of sugar, then a final decorative strawberry.  Pop them in the oven, and voila! You're set. Hopefully this will supercharge your next terrible Tuesday workout. Or even better, leave one or two of these at the finish line. You'll be done in no time.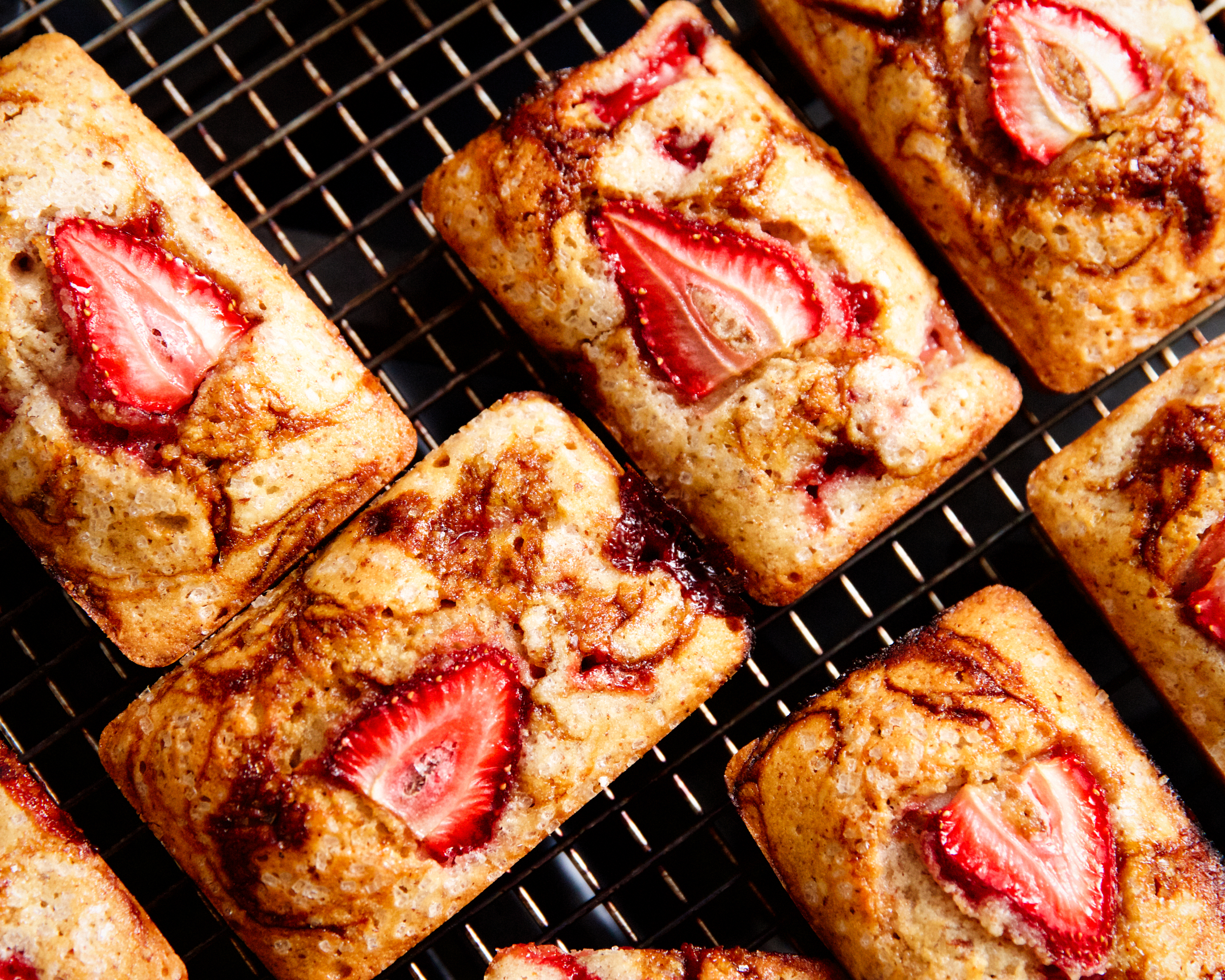 Credits: Adapted Recipe from Hint of Vanilla Blog  + Bake From Scratch Magazine
Photos by: Maria Hedrick Photography