Remember those push-pops we bought from the ice cream trucks when we were kids? The ice cream was yummy and all, but it was the pushing that made those babies so popular. I was thinking back on those days while prepping for a baking session with my little nerds and thinking what fun we could have making our own push-pops, only with cake. And just like that, the ombre cake pops were born!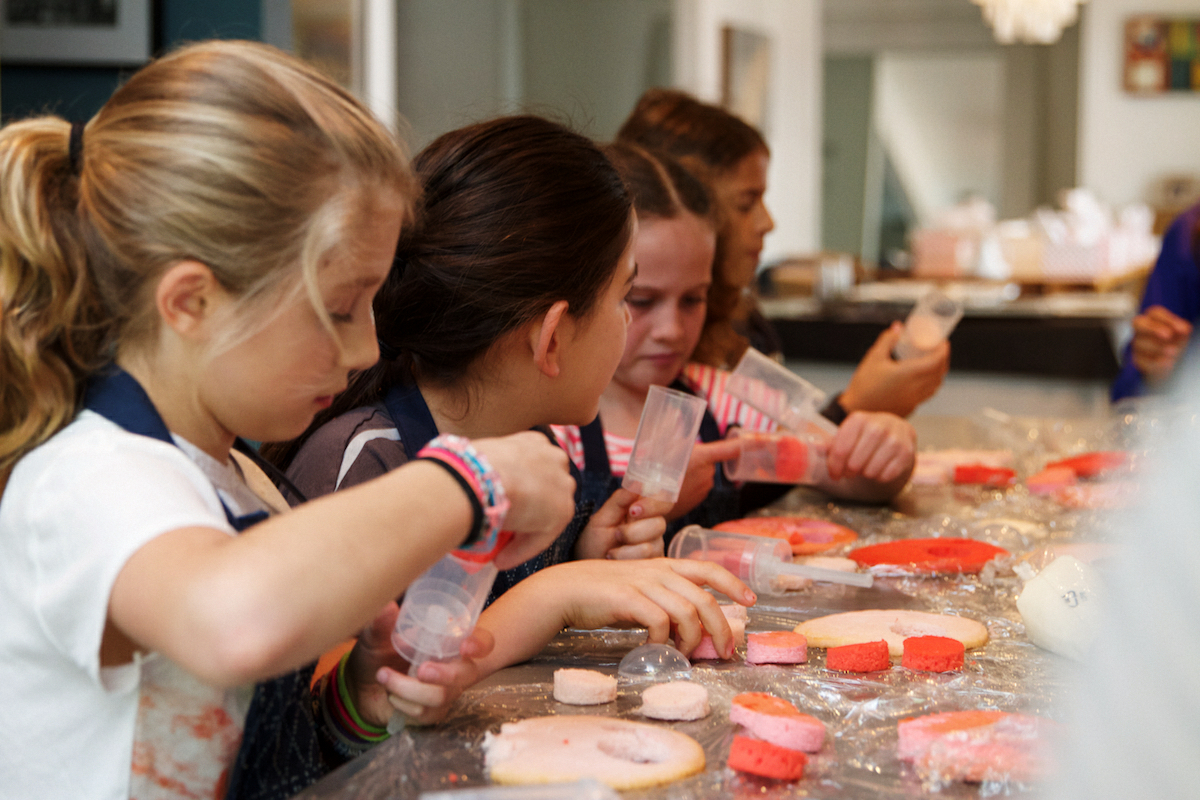 Prepping the Ombre Batter
To get started, you can buy a mix from the store (no judgement) or try our super-easy recipe and make your own vanilla cake from scratch.
Once you have your batter mixed up, divide it into three groups. Add a couple of drops of food coloring to the first bowl, a few more to the second, and a few more still to the third to get increasingly pink cake batter. This is how you get the ombre in your ombre cake pops.
Scoop the batter into greased pie tins just until it covers the bottom of the cake pan. All you need is a layer of batter about 1/4″ thick.  The biggest challenge is testing your patience with baking one or two at a time depending on how many cake rounds you may own.  I say, go to your local grocery store, and buy the stack of disposable 9″ foil pie tins. You can bake them all at once, and clean up is snap. You want the layers thicker than a fluffy pancake, but not by much!
If you have older kids and want to make a day of it, involving them in the baking up front can be fun. But you can also make the cakes ahead of time and freeze them for up to a month before you get to making them in to push pops.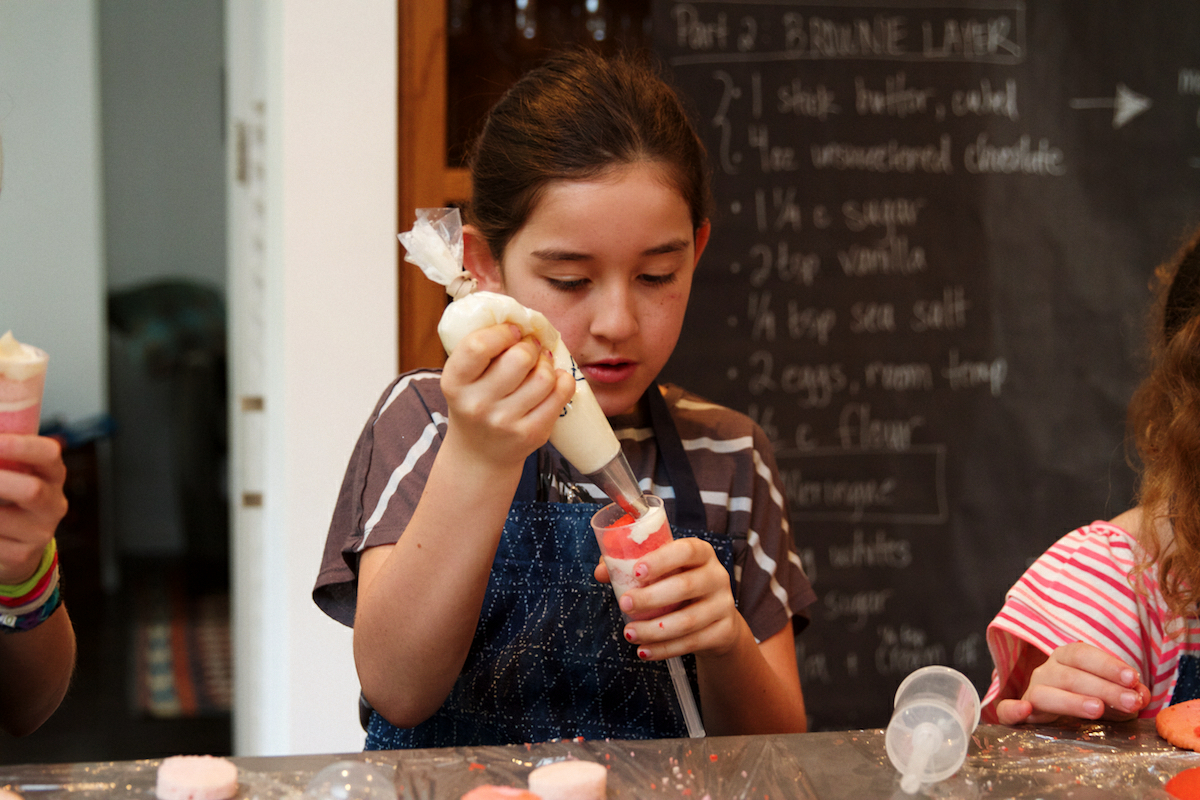 To start putting these ombre cake pops together, you will need the plastic cake pop containers. You can buy them by the 24-pack on Amazon and keep them on hand for when you and the kids are feeling crafty.
Using a circular cookie cutter that matches the diameter of the cake pop container, set the kids to work cutting out circles of cake, making round cut-outs in each shade of pink.
Then it's time to start layering!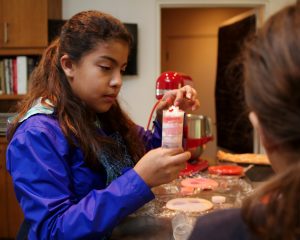 Start by pushing a circle of cake into the cake pop container. Add a layer of our perfect buttercream frosting. Repeat. To get that ombre effect, start with the lightest shade of cake, adding darker shades as you go.
Our Little Nerds executed this flawlessly! You can see how the pinks grow darker as they climb up to the top.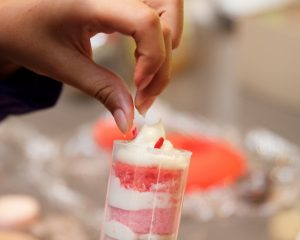 Cap it off with one last dollop of buttercream and a few sprinkles to match. You can stick with pink, or add other colors to make it a little more festive.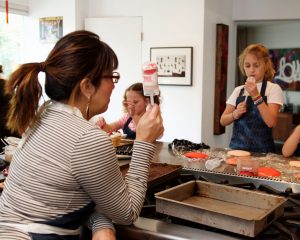 The girls and I had so much fun with this one. And unlike the ice cream push pops, these little cuties won't melt. The containers come with round tops that allow room for the final swirl of frosting so you can make a while batch and transport them pretty easily.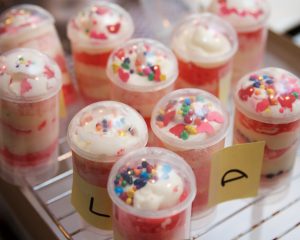 Happy pushing!
OUR FAVES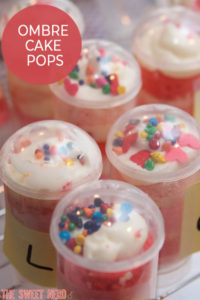 Photos by: Maria Hedrick Photography