Seriously?!?  I hate LA traffic. The 5 freeway is THE WORST. The other day, while stuck in bumper-to-bumper, I started daydreaming of something much more cheery – DESSERT.  This fig & cherry goat cheese beauty came together in my mind as I was inching along in misery.  So, in honor of the overcrowded 5 freeway, I am calling this one the "5 Easy Steps Fig & Goat Cheese Tart."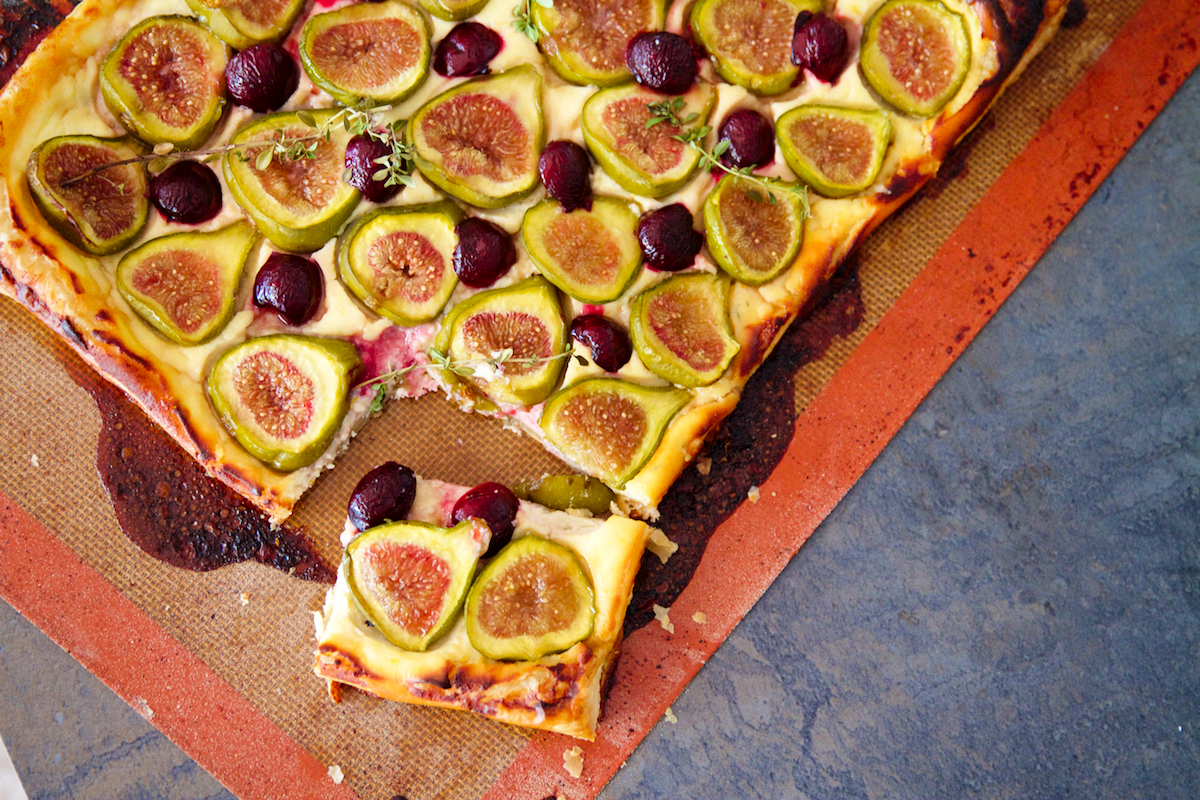 Puff Pastry
Egg Wash
Cream Mixture and Honey Drizzle
Fruit and Honey Drizzle (again)
Sprinkle, Sugar and Bake
Roll out your puff pastry dough and egg wash a 1″ border all around the perimeter.  Depending on which puff pastry brand you use (my favorites are Dufour and Pepperidge Farms), you may need to dust extra flour off the dough or literally remove the flour with a dry brush.  If you do need to add flour, remember to just lightly sprinkle a little bit on top, then roll.  You just want to release the folds, and then it is ready to use!
The goat cheese mixture and honey give this tart the sweet and sour combination that makes your taste buds go insane. Try not to go to heavy while layering on the goat cheese combination (otherwise it will be too heavy to rise while baking).  I used a high quality varietal honey called Bee-Raw, which is real raw honey.  It is incredible on its own and adds just the right amount of sweetness.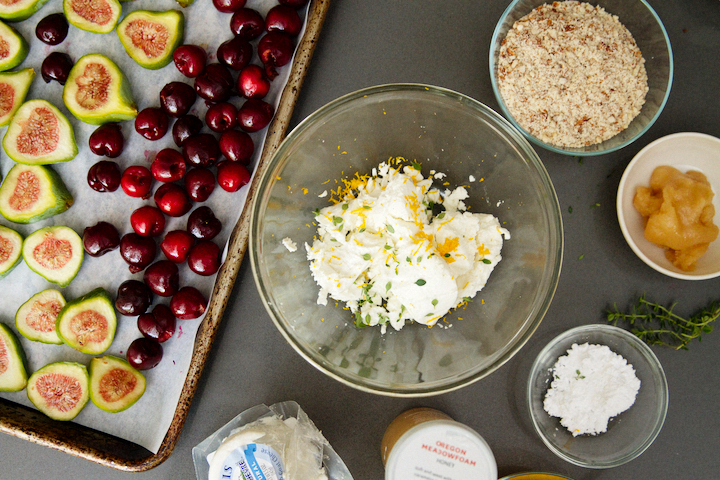 This delectable filling is a mixture of goat cheese, confectioners sugar, thyme leaves, eggs, ground almonds, and honey.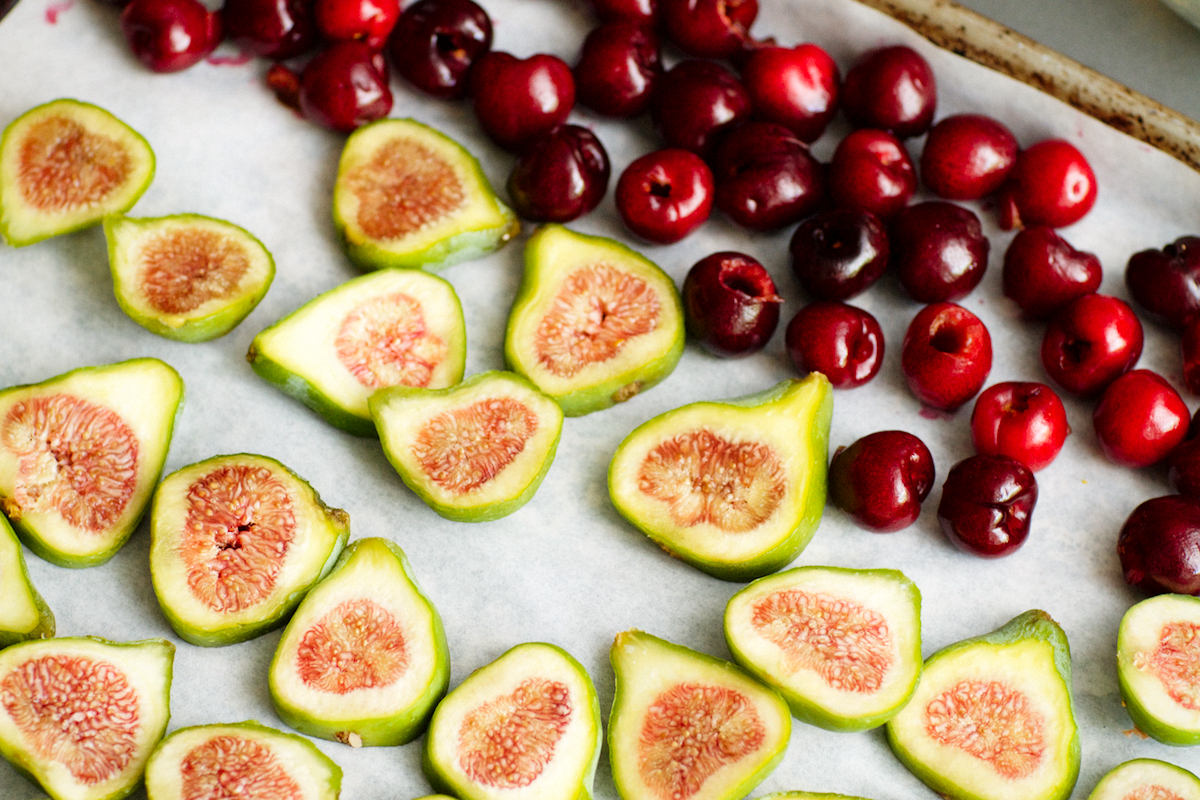 Next, it's time to decide which gorgeous fruit you fancy the most to place on top of the tart.  You can use any fruit combination. I chose figs and cherries. They're so sweet together – the perfect marriage with a fantastic color contrast. Drizzle with some more honey, pop on a few sprigs of thyme, and finish with demerara or sanding sugar.  Voila!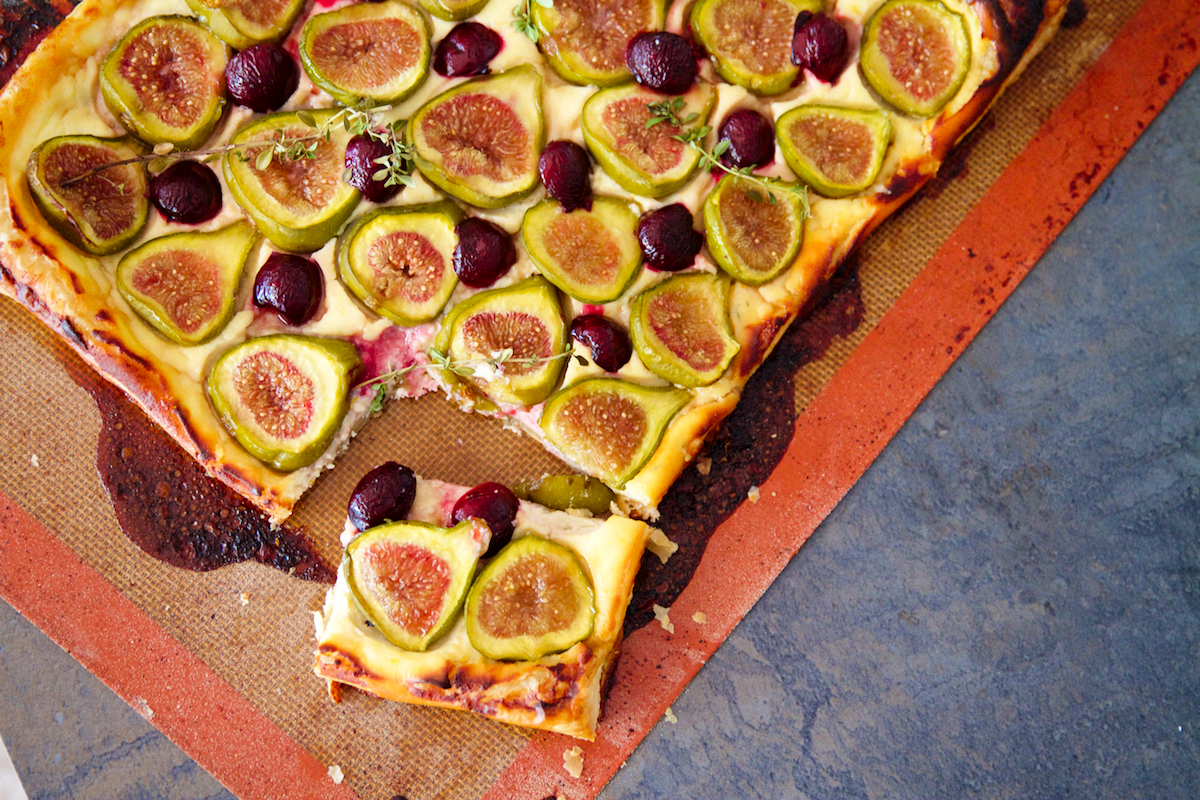 Grab a bottle of wine, some friends, and slip into fig and cherry goat cheese heaven with this lovely tart.  (Oh and yes, for your sanity and mine, let's stay off the 5 freeway!)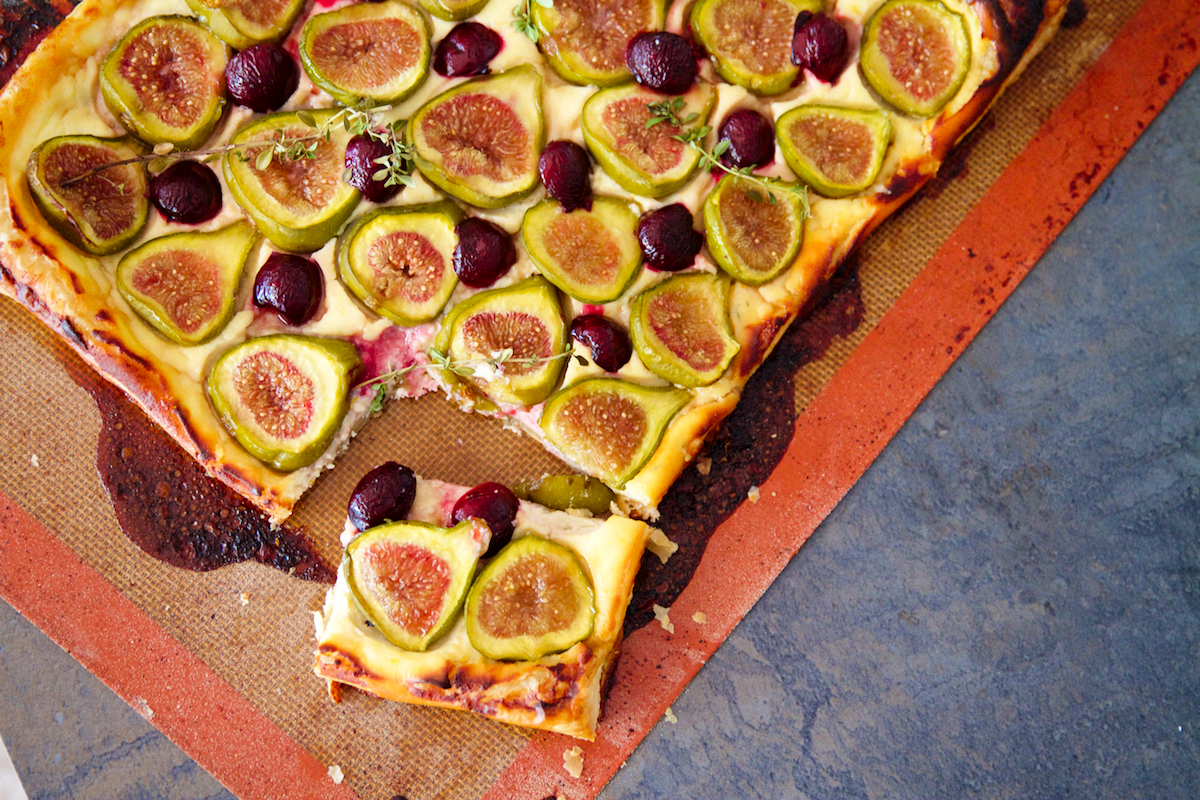 Photos by: Maria Hedrick Photography