Our family is traveling to France after school is out – Gav's response? "Thanks for the awesome 5th grade graduation gift!" Come again? Buddy, we love ya but this trip isn't just for you! The trip is for all of us! Alas, Gav still deserves a solid present after tackling Elementary school, before he enters…dun dun dun..Middle School! Congratulations, Gav! We're SO proud of you! To celebrate, I made cupcake toppers two ways: one with a balloon topper and the other with sugar YAY! cookies. I also included a pop of graduation decorations to display proudly for our graduate.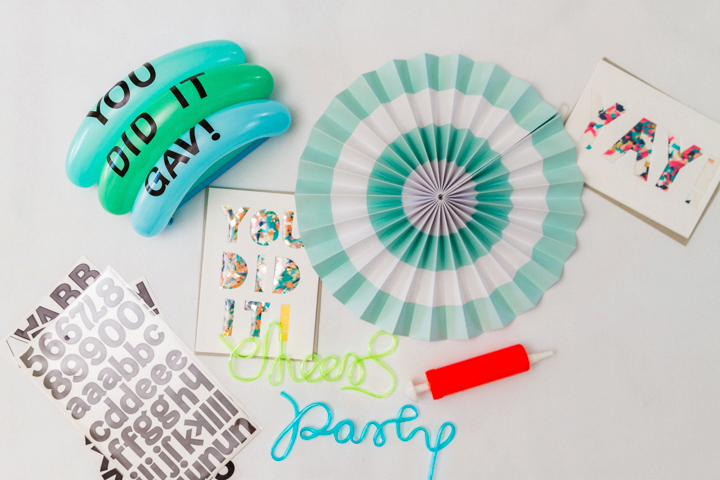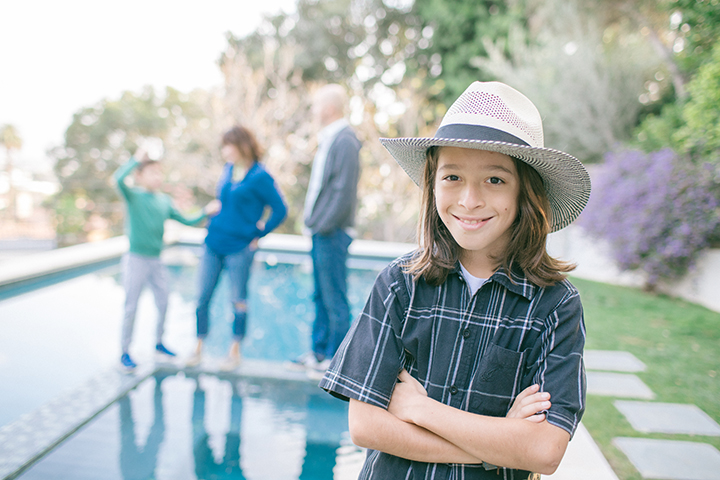 Our Gav.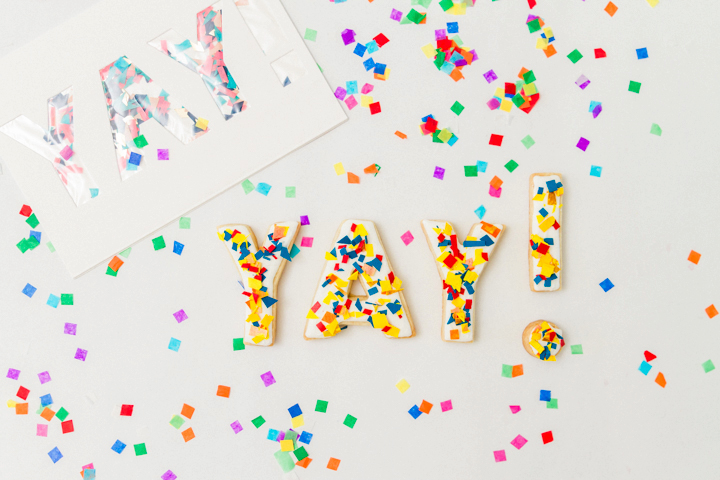 CUPCAKE TOPPERS TWO WAYS: SUGAR YAY! COOKIES
For the cupcakes themselves, you can purchase the cupcakes or make 'em using my recipe below. Vanilla-frosted cupcakes are the easiest to decorate, and an easy enough request at your local market. I baked the sugar cookies from scratch, cut out the YAY! letters, and then iced and flooded each letter with royal icing.
Now for the fun part: the decoration. I found these sugar sheets in a festive mix of colors that were easy to cut into confetti-like squares. I used clear piping gel and a paint brush to adhere the sugar squares on top. These sugar YAY! cookies are one option for cupcakes (4 cupcakes, including one for the exclamation point).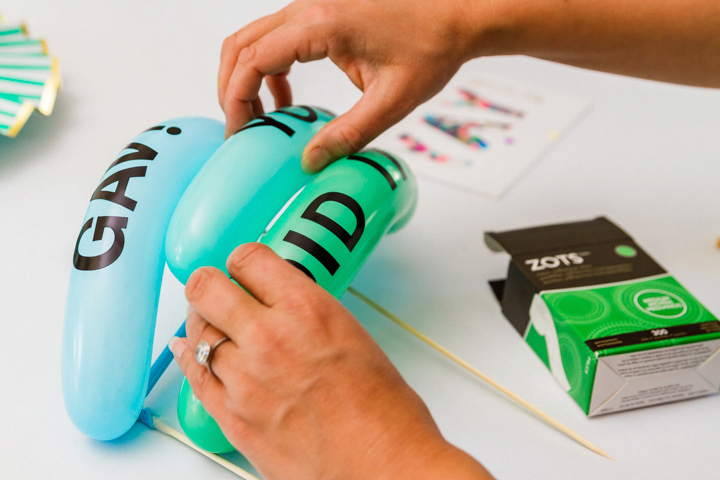 CUPCAKE TOPPERS TWO WAYS: BALLOON TOPPER
Oh Happy Day! gave me the inspiration for this fun balloon topper. I found 1″ alphabet stickers at Michaels and applied the words "GAV! YOU DID IT!" I used Zots adhesives to both stick the balloons together, and adhere the balloons to the skewers. (You can tie any extra balloon to the skewers).
Complete the table with pinwheels and tissue balls, or Cheers and Party straws; this is where the creativity comes into play. Congrats to the graduate in your life! I know mine worked hard to get to the finish line. I'm sure yours did, too!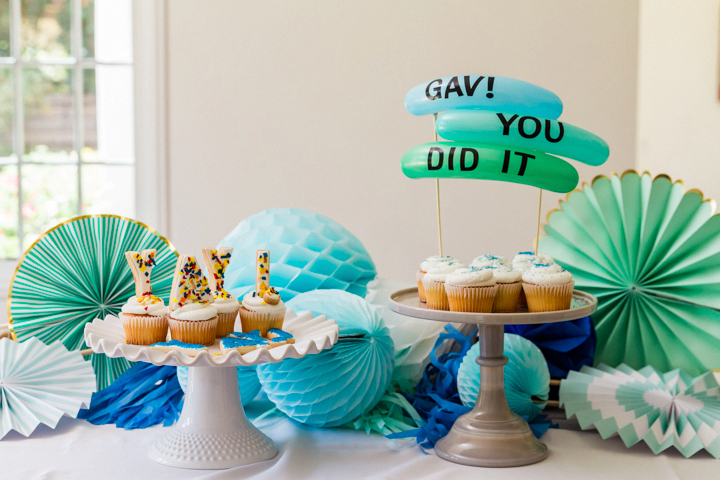 OUR FAVES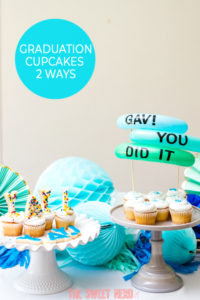 Photos by: Maria Hedrick Photography