When I think of this recipe for blueberry milk crumble cake, I think of my French goddaughter, Myrtille. The association has a lot to do with the fact that the name 'Myrtille' literally means "blueberries" in French. She emulates the fruit through and through. Myrtille is super sweet and yet daringly bold.  This crumble cake shadows her well… stunningly beautiful, slightly complex, and hugely rewarding.
I enlisted the help of my pastry chef friend, Laura Gillway for this showstopper of a cake. Laura is off working with the fabulous Ashley Holt of Sugar Monster Sweets.  The more hands here, the better!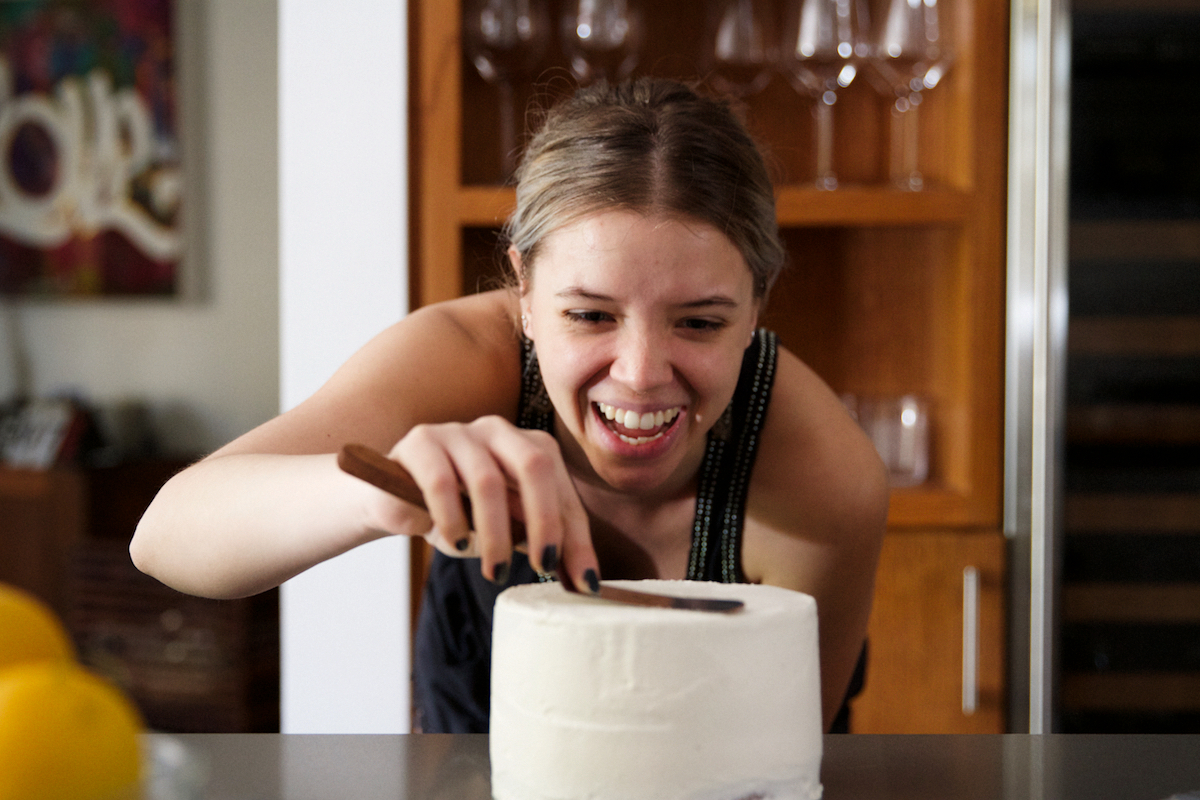 First you create a double recipe of delicious blueberry vanilla cake, and work in a special surprise: milk crumble, from none other than NYC's Momofuku Milk Bar Cookbook.  Please be sure to set the crumble aside after you make it, or else it'll be eaten within seconds. This magical salty sweet acts as a nice counterbalance within this cake, rendering the whole thing pretty irresistible.
Next comes the assembly!  You start with another double recipe, this time the Italian meringue frosting.  Next, cut your cake layers for flat tops.  Now the mother-load of things to remember for each layer: brush with simple syrup, frosting, milk crumble and sprinkle dried blueberries (or fresh). This is the part where the kids say, "Are we there yet?"  Sorry guys, tune back in cuz you got a ways to go.  But, I tell ya, it is worth it!  Now crumb-coat, and put in fridge.  WTH is crumb-coat?  It is cake-speak for locking in the crumbs with your first "coat" of frosting.  Apply one more frosting layer to try and get it smooth and then refrigerate.
Decorating Time!  YEAH!  Let's do the blending section first.  I first applied another light layer of buttercream (ahhhhh don't kill me it was super light).  This is so I can blend the blues with the base color underneath.  Two parts to applying the blue frosting: spot-treat (using both colors, but in different places) and then blend with cake or dough scraper while spinning cake.  Repeat these steps several times to achieve the perfect look for your blended blueberry cake.  Ok, the next section includes the final touches: buttercream kisses, milk crumble, fresh blueberries, blue sanding sugar, and gold speckled flakes.
Happy Virtual Birthday, Myrtille.  We You!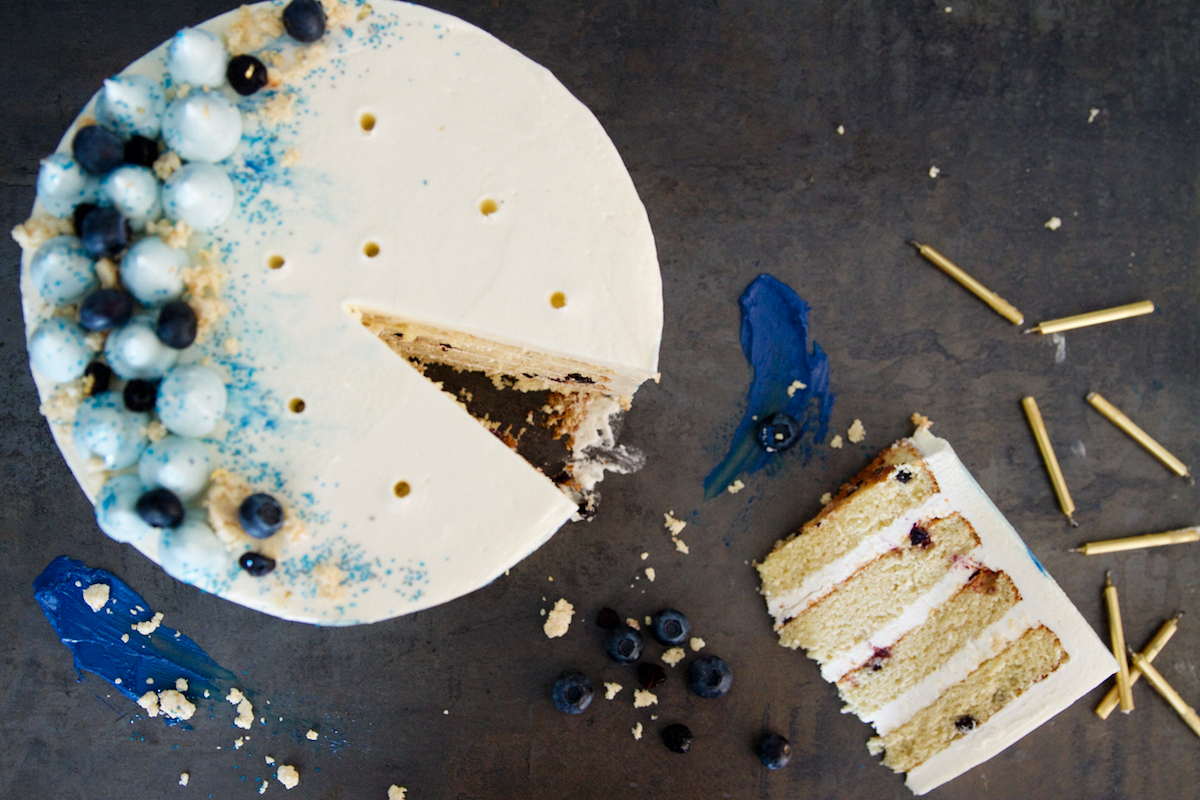 Photos by: Maria Hedrick Photography