Grilled doughnuts! Who would've thought?!? One of my baking partners-in-crime, Lorna, found this recipe and wanted to try it out. With our extreme fondness for doughnuts, we thought we'd test it out this at my nephew's 25th birthday dinner party. We weren't sure exactly what the ultimate outcome would be, or if it would even work, but at the very least, we knew we couldn't go wrong with doughnuts, blueberries, a little chambord and ice cream.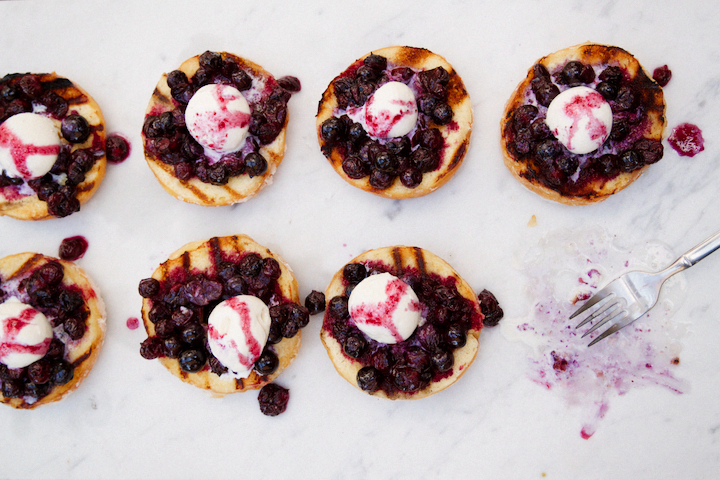 This dessert is a sloppy, beautiful mess. The trick for this recipe is prep, prep, prep. Even though the sauce takes fifteen minutes to make, everything seems to cook up faster than you think. But don't worry, there aren't a huge amount of ingredients involved which makes this recipe very simple.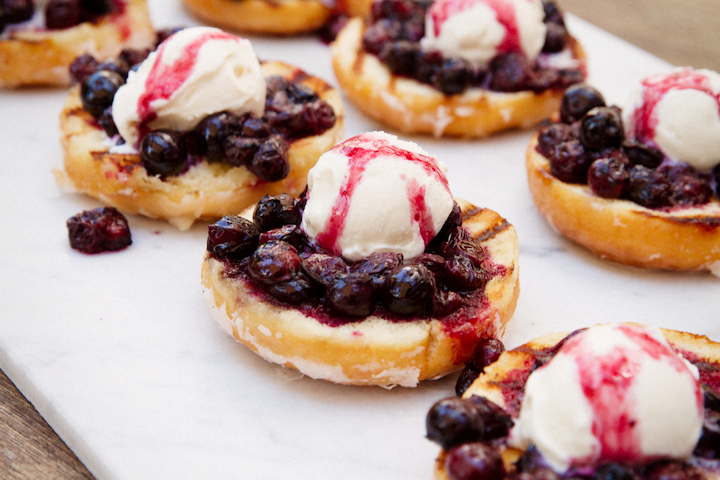 I put Lorna to work at the grill as she's a rookie.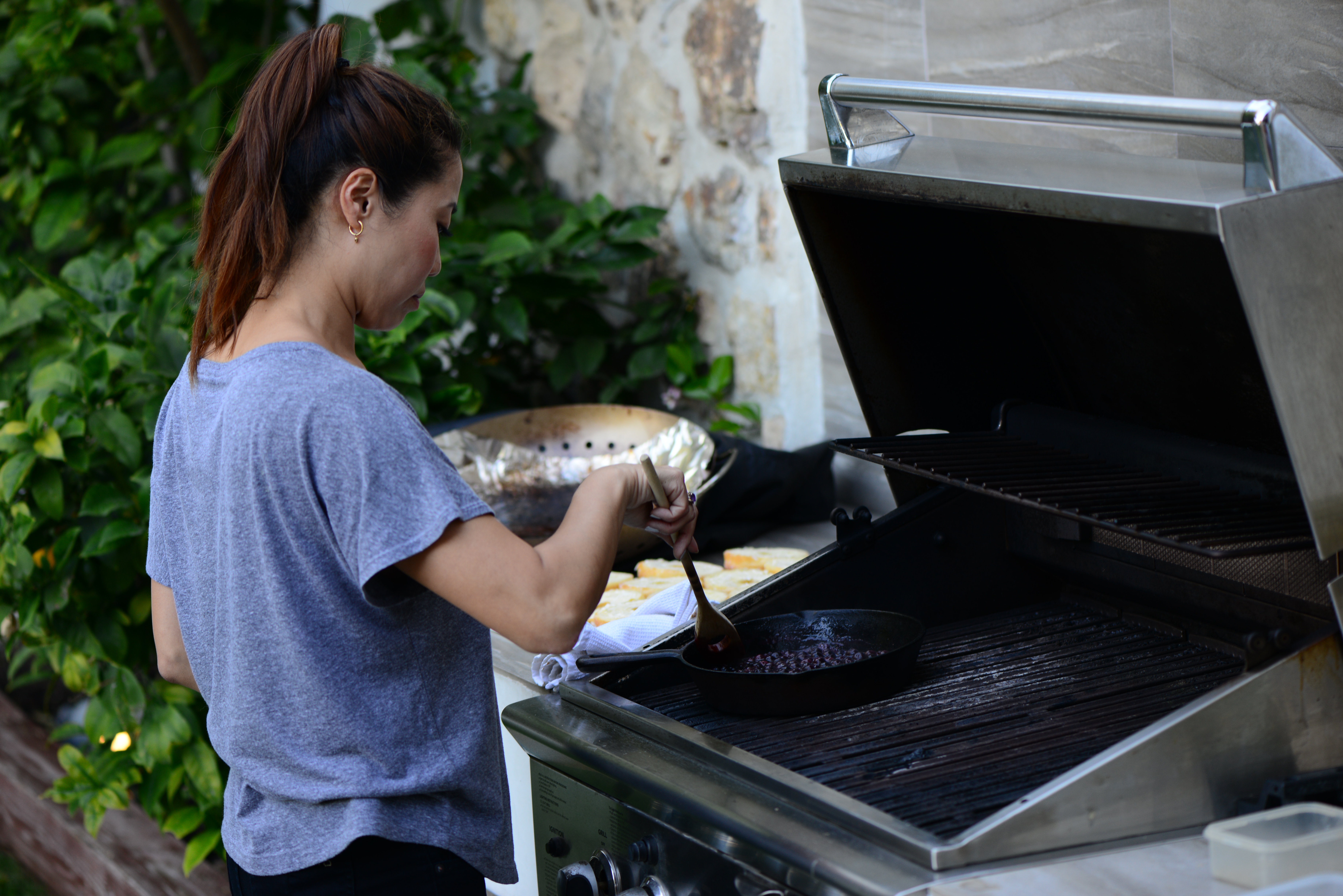 There's nothing better than immersion by fire, right? She started by placing a cast iron skillet on a warm grill.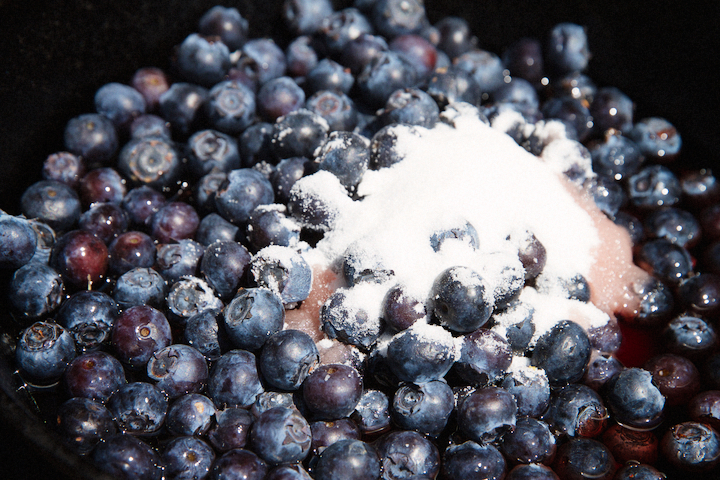 She threw in three-quarters of the blueberries, sugar and get this – oh yea, some Chambord which seems to make nearly everything taste a wee bit better. Let it simmer, add in the remaining blueberries, lemon juice then place it on a cooler section of the grill to keep warm.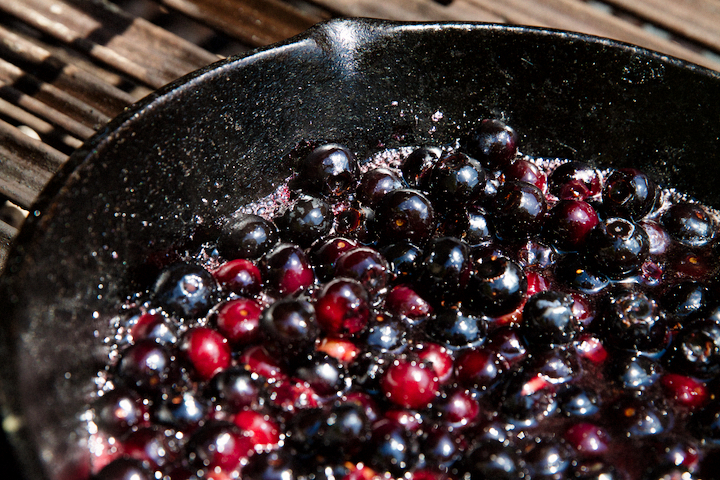 Another trick is to make sure you use day-old doughnuts from LA's best California Donuts. This, by far, is probably one of the hardest things to do as you must now ignore the fact that you're harboring a box of delectable doughnuts in your kitchen and you can't touch, eat or taste them.
(Also, if for some reason you don't have doughnuts, you can also use shortbread, challah or cinnamon buns.) Cut each doughnut in half and butter the cut side. Throw them on the grill, buttered side down for two-three minutes, then plop them on a plate.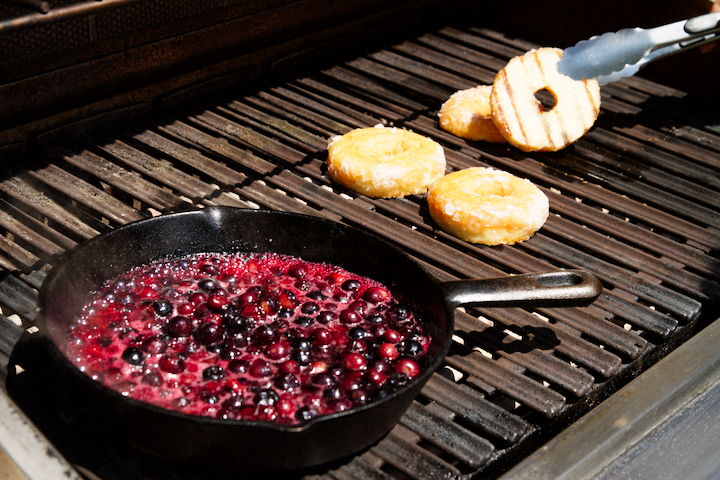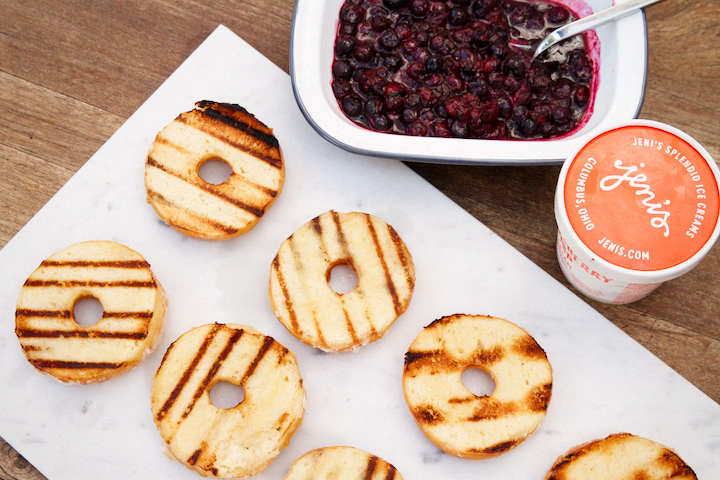 With the grilled side up, dish out the juicy, gooey blueberry sauce on top.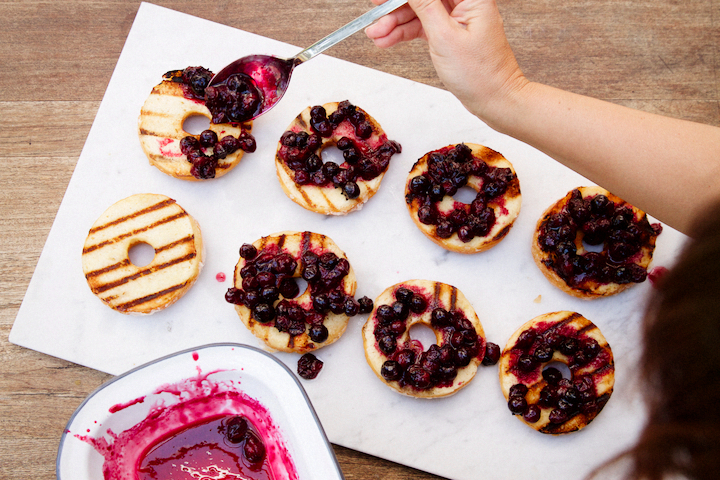 The messier, the better. Finish off with a small scoop of your favorite ice cream and voila – grilled doughnuts with blueberry sauce! A happy and super-successful dinner party dessert that blows minds!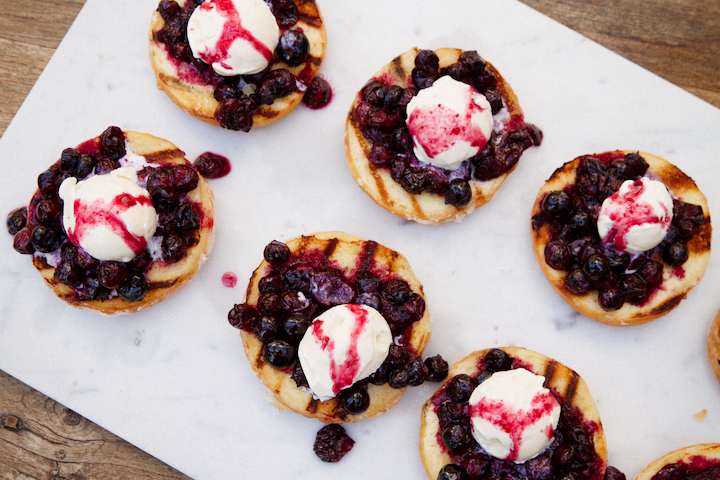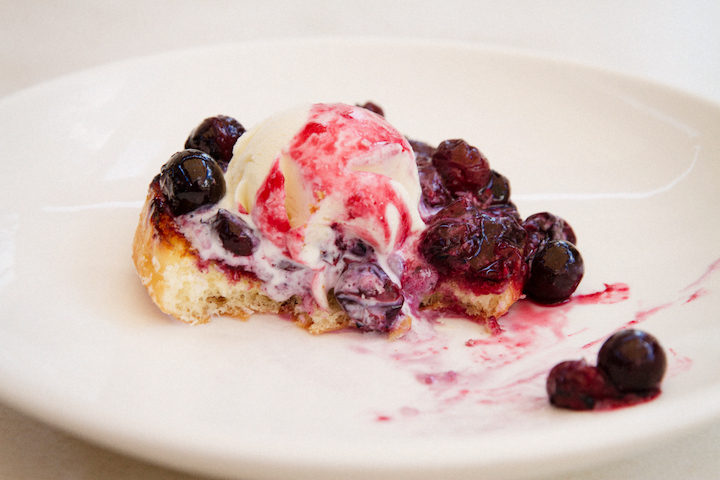 Plus it's your opportunity to kick your hubby or significant other off of the grill and show them how it's really done.
Credits: Food & Wine May, 2016
Photos by: Maria Hedrick Photography