Flu season. Ug. My little one is sick, I'm sick, and my husband is trying hard not to show his eagerness to get out the door every morning – away from all this contagion. There's not much to do except wait it out, but – silver lining – it's a great excuse to stir up a batch of momma's classic lemon tea cold remedy.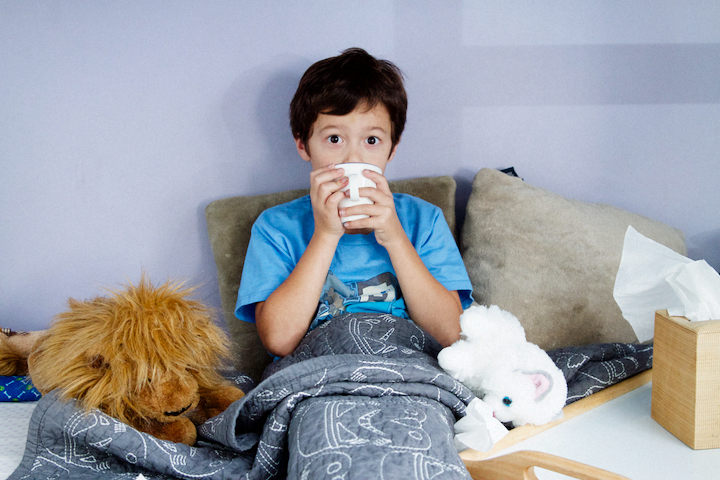 Mom's have been pushing mugs of this fantastic brew on their sick kiddos for centuries. And for good reason. The fresh lemon gives a kick of vitamin C, which has been known to shorten the duration of colds, and the honey soothes sore throats. The cinnamon just makes it extra delicious.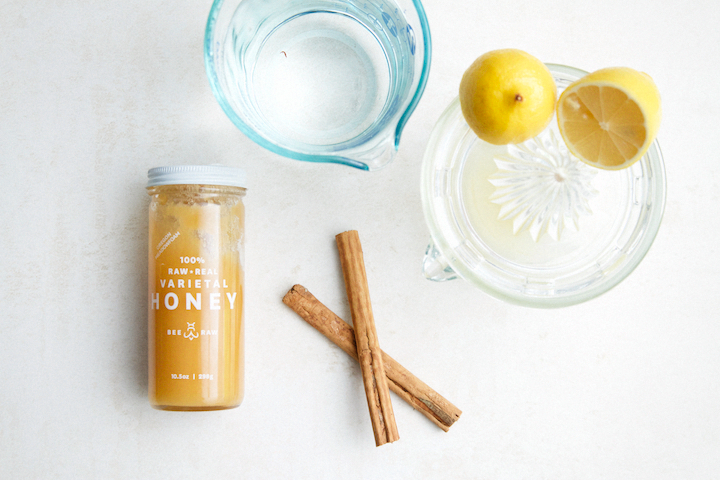 And it couldn't be easier, which is important when us moms are felling low too. I don't know about you, but as soon as I see that first sniffle, I know it's only a matter of time. I put lemons on the shopping list and make sure my sweatpants are clean.
When you find yourself in the thick of it, just juice one lemon per patient and add to boiling water. Toss in the cinnamon and let it all simmer in the pot for a while.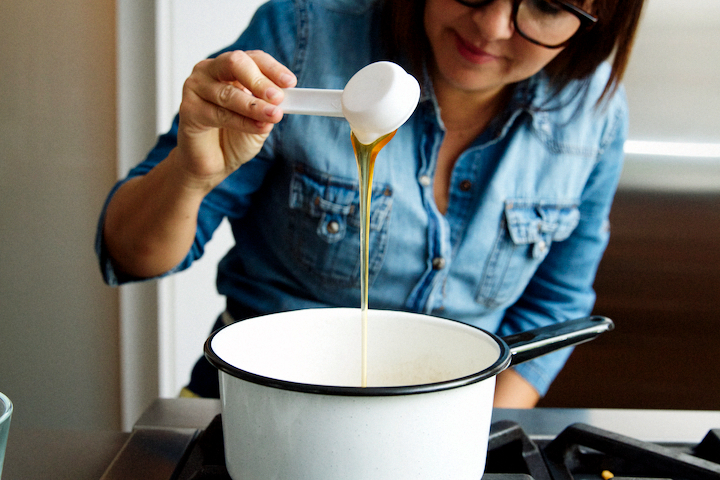 I like to pour the tea through a strainer straight into the mugs, but if you don't have one, you can always ladle from the pot. It's pretty easy to avoid the lemon seeds and cinnamon sticks.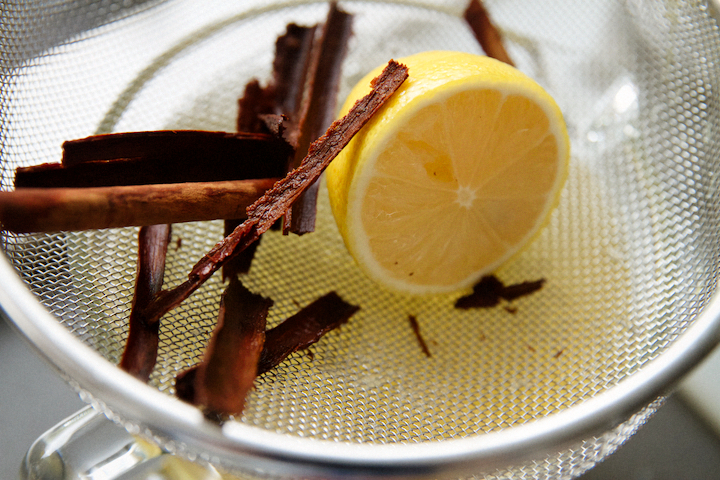 Sweeten with honey to taste and serve your lemon tea cold remedy with a side of tissues. Then settle in next to your loved ones and know that this, too, shall pass.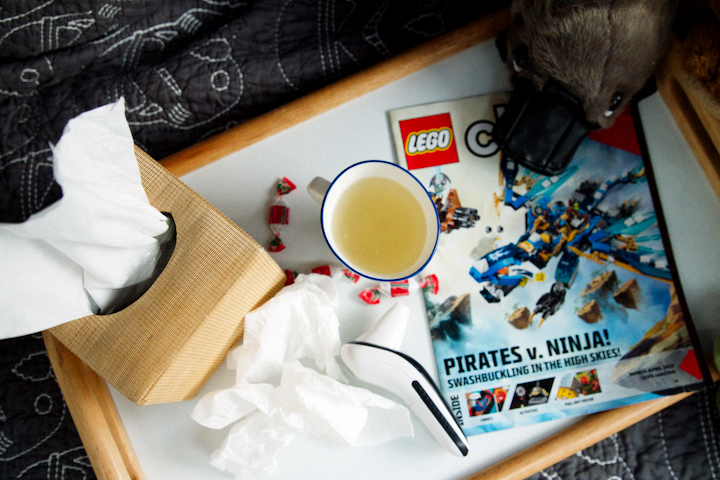 Feel better soon!
Photos by: Maria Hedrick Photography