Okay, moms. I know we're all super busy, but heads-up – Tuesday is Teacher Appreciation Day. I honestly don't know how they do what they do. Their patience, creativity and love just blows me away. And, you know me, sweets are how I show gratitude (they're how I show most emotions), so this weekend, I'll be baking up a fresh batch of this amazing peanut brittle in their honor.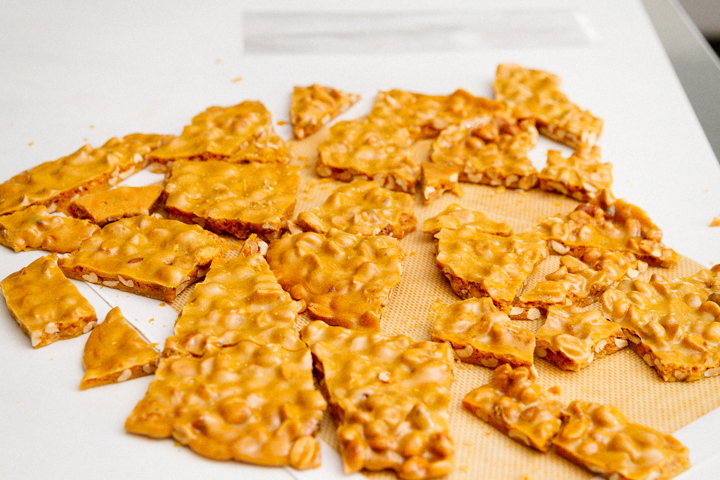 Making peanut brittle definitely appeals to the nerd in me. Pretty much anything that requires a candy thermometer hits that sweet spot.
Though people tend to think of peanut brittle as difficult to make, it's really not. It doesn't even have many ingredients. I always make sure to get good fresh peanuts and to use a real, high-quality vanilla. I like Nielsen Massey, as you can see, and  buy the big bottle.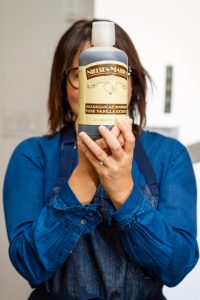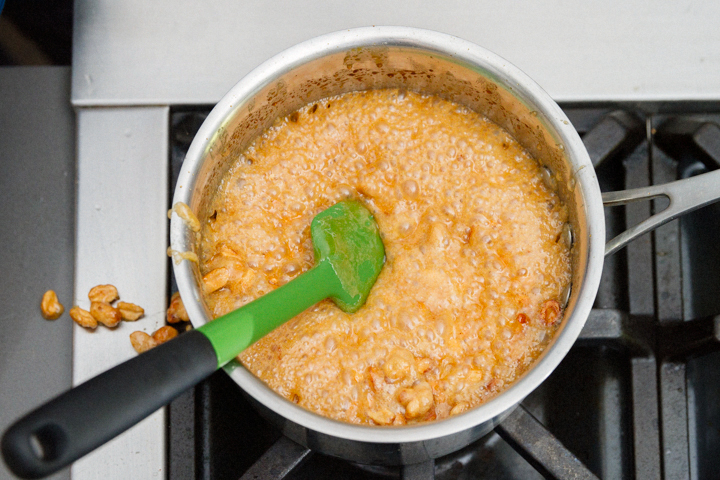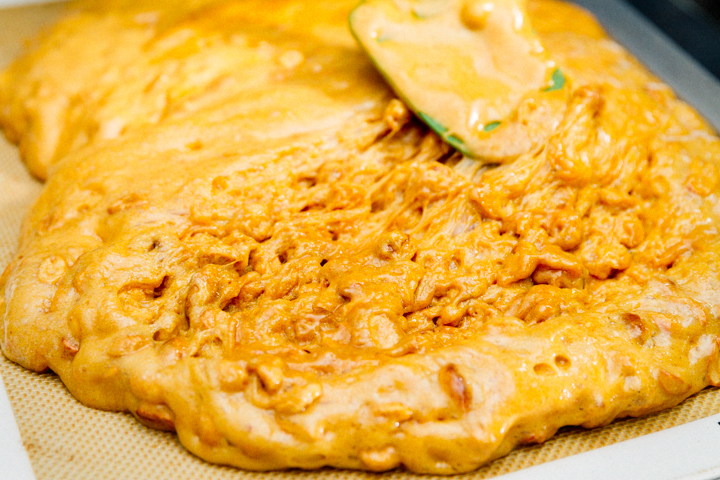 Once you've poured your brittle batter into the cookies sheets to cool, you have a few minutes to decorate a little gift bag.  I bought these awesome simple white lunch bags from PaperMart.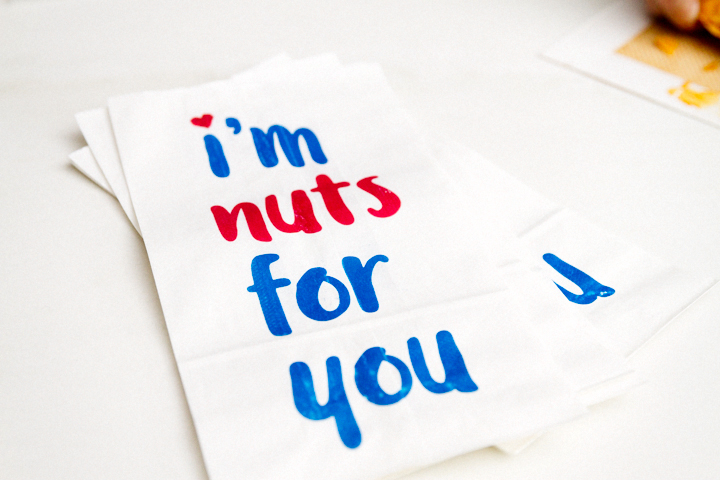 Half the fun is in the presentation, especially when you're aiming to show your appreciation to the people who are molding the minds of your children every day.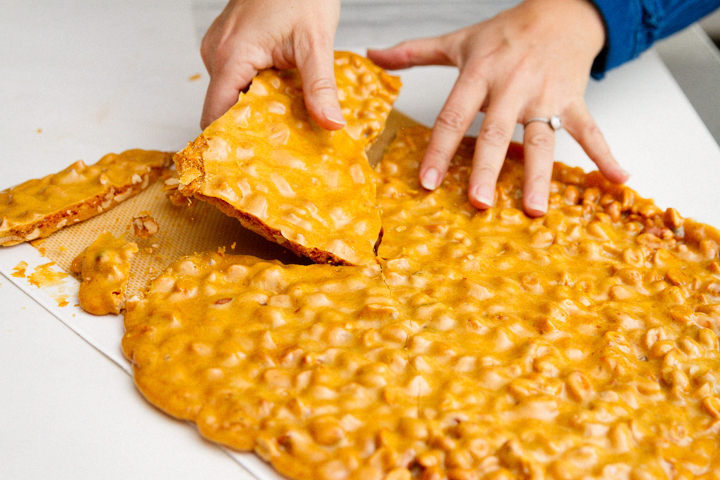 I grabbed the kids as they ran through the kitchen and had them write short little than you notes. That first-grade scrawl is so precious!  I ordered these deliciously Sweet Nerd Cards from this really rad company called Moo.  I can super geek out over paper products that are personalized.  Nough said.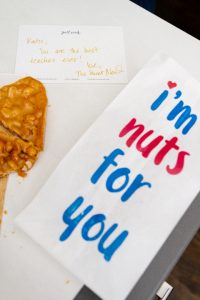 Then, because frankly I don't trust the kids not to eat the entire bag in the time it takes them to walk from the car to the classroom, and also because it looks extra-super cute, I fired up the old sewing machine to close the tops.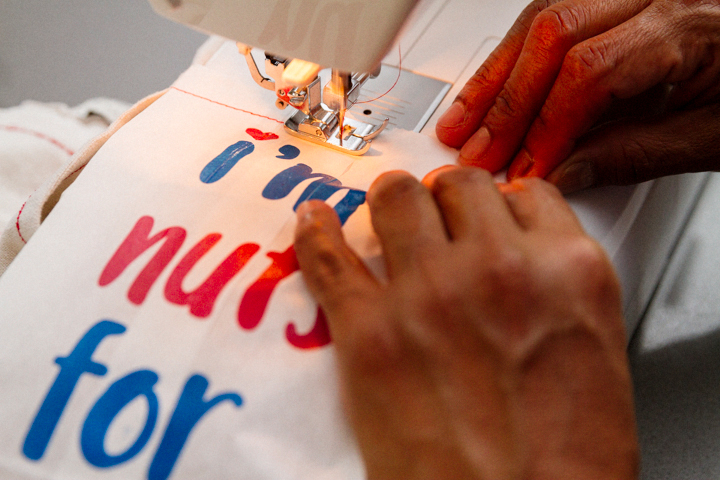 And there you have 'em. Specially made, beautifully packaged, peanut brittle for the teachers on Teacher Appreciation Day.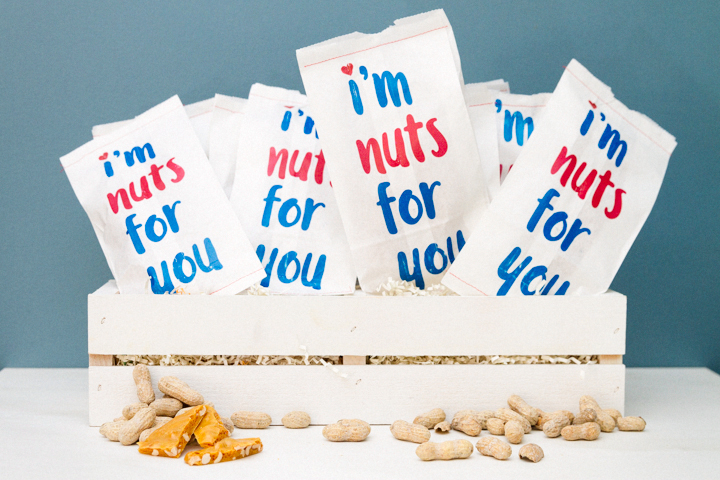 Photos by: Maria Hedrick Photography