Happy Siete de Mayo Everyone!  Ok, ok, yes, I know we traditionally celebrate the 5th, but that was before I knew about these Siete brand tortillas. This year, we're celebrating with a proper Margarita and this nifty coconut lime snack I whipped up for the occasion.
All you gotta do is Dunk, Dab, and Drink. No need to battle it out between corn or flour tortillas when these babies taste a little like both.  With toasted coconut, lime, and white chocolate over fried chips, they're nothing short of addictive. Just don't fight over who gets more, especially if your vegan friends are in the house!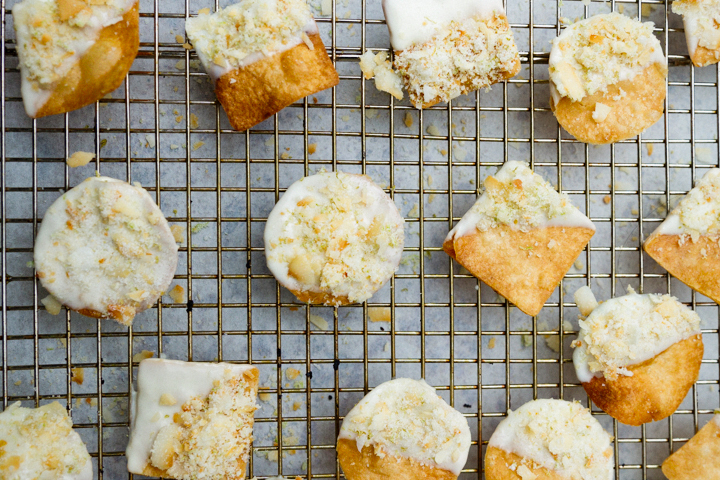 So what's Paleo, Grain-free, Non GMO, Gluten-free, Dairy-free, Soy-free, and goes really well with a margarita in hand?  These lovely tortillas I stumbled upon while looking for ice cream!  Yep, I was snooping around in the freezer section at my local Lassen's store and saw these tortillas.  I thought, hmmmm, now that's a tortilla this latina has never seen before. I pulled them out and I was quickly fascinated by their flavor profiles, in particular, this one which is a combo of cassava and coconut.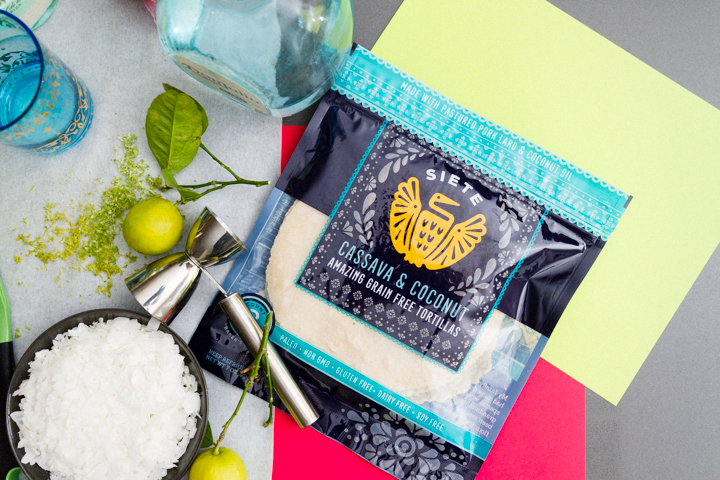 Cassava, what? Yea, I had to google this mysterious ingredient.  And to my heart's content, I found this…
Gluten-free, grain-free, and nut-free
Not the same as tapioca flour
It is not poisonous (well, thank god)
High in carbs
Most similar to wheat flour (but it's still gluten-free, folks!)
So I got my hands on some of these lovely tortillas and fried them up right away.  I shaped them into perfect rounds and was pleased to say, they fried perfectly.  (Insider note: us Latins are suspect of things that don't fry well).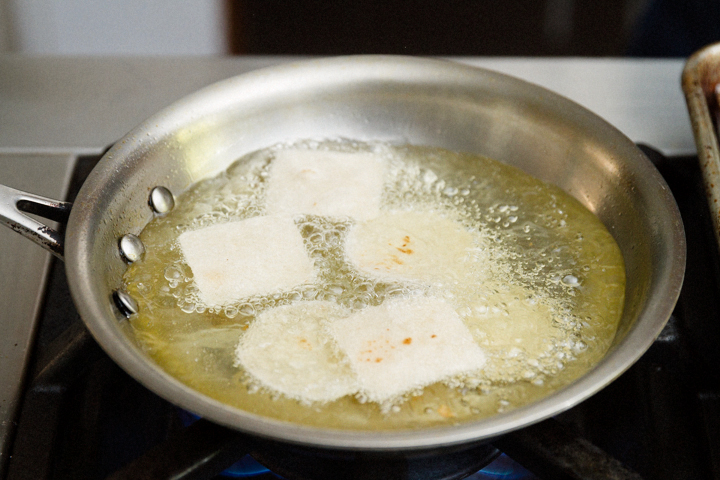 And now, the testing kitchen finally begins.  As I dreamt of sipping a margarita on a sunny beach, I threw in some unsweetened coconut to toast.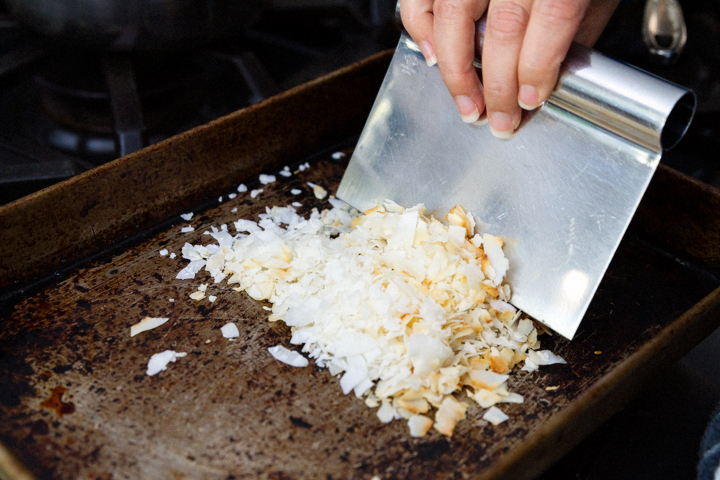 While the coconut was toasting, I whipped up a margarita because I thought I should move this experience from dream mode to reality.  Of course it would authenticate my Sweet Nerd kitchen testing, right? And let's be honest, it is five o'clock somewhere in the world and Grand Marnier and Don Julio were calling my name.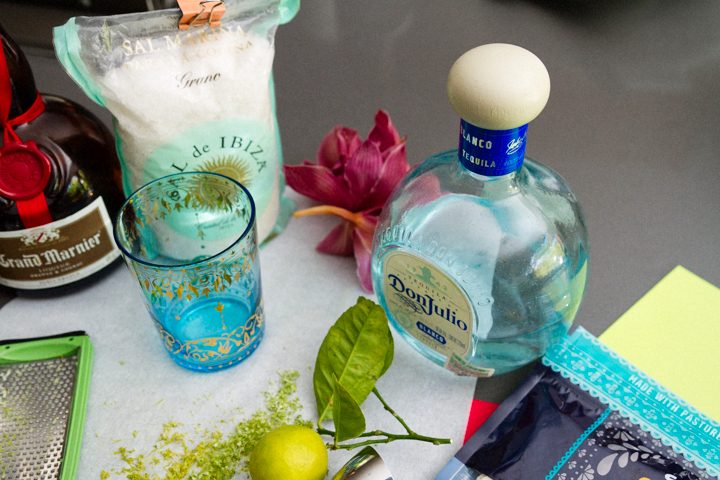 You'll see that I've whipped up some salt and lime concoction to top my margarita off. Awww, back to the business of baking.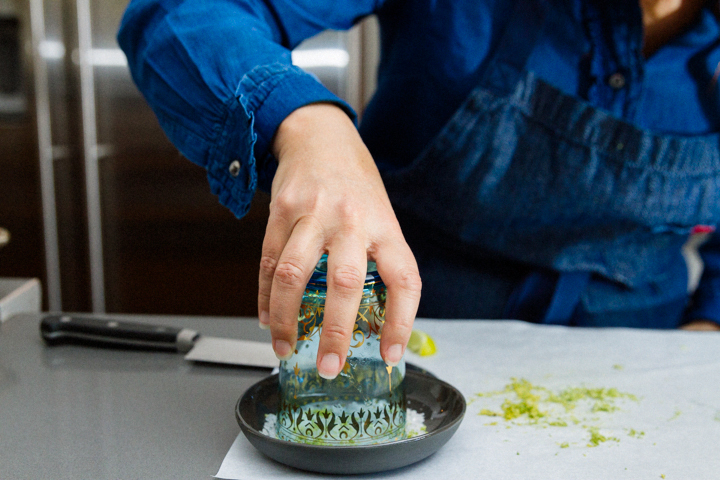 In a spice blender, I mixed some of the toasted coconut, lime zest and sugar.  YUM!  I could seriously nosh on that all day.  I don't advise this, but darn it is tempting.
Now, melt some white dipping chocolate and you're ready for the final assembly. As a nice Vegan alternative option to dipping chocolate, I recommend trying King David Vegan white chocolate chips.  And before you go any further, take another sip of that delicious margie, why don't ya? Cuz it is about to get to the addicting stage – you ready for this?
Steps:
Dip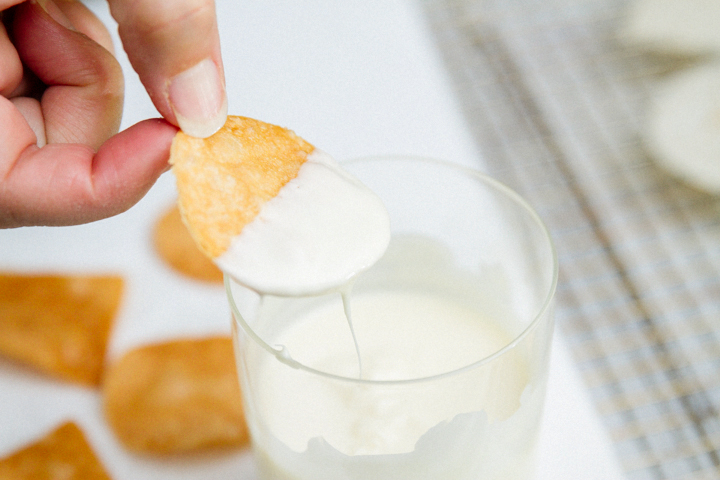 2. Dab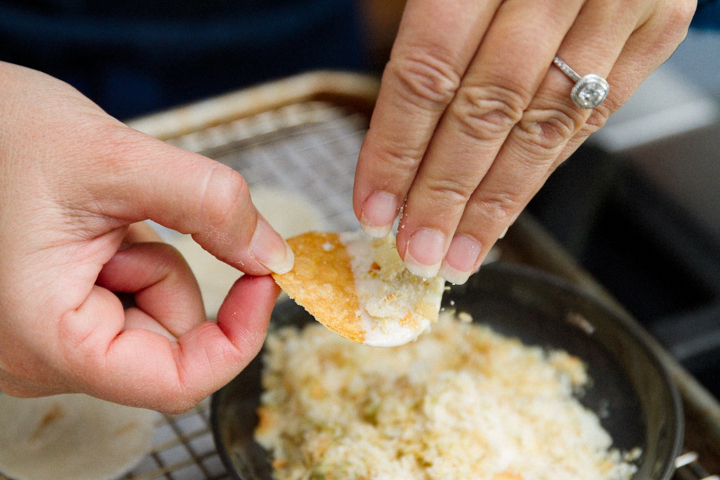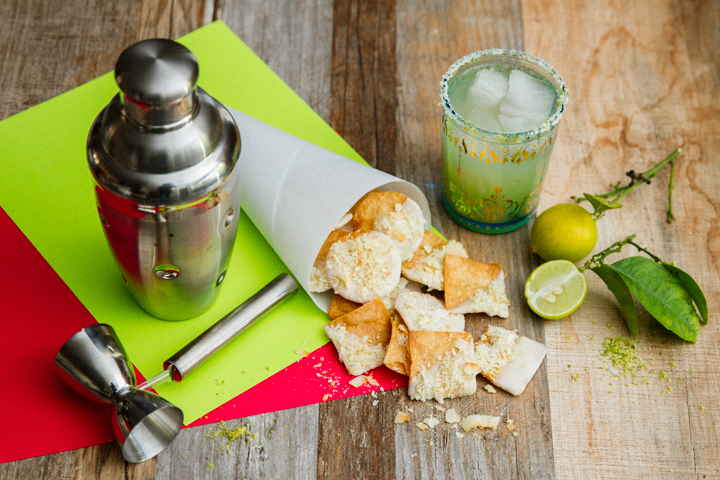 3. Drink!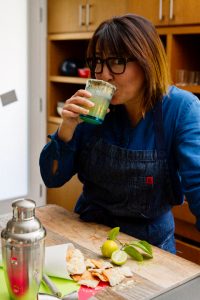 So, bottoms up, mis amigas, and enjoy these deliciously addicting Siete Coconut Lime Chips.
Photos by: Maria Hedrick Photography