Tic Tac Love, that's what I've got for you this Valentine's Day. I was looking for both an easy way to celebrate the boys' awesome group of friends, and jazz up the valentine's card routine. You know when you're a 10-year-old boy, nothing says love like an edible game of tic tac toe. Bake off a batch of square sugar cookies, top with royal icing, and fill a bag with Smarties Love Heart candies.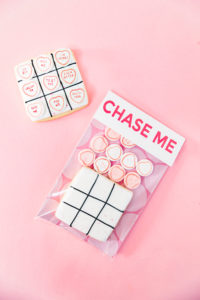 Stauuuup! There are so many hipster expressions on these adorable candies. Ever After. I'm Hooked. Kiss Me. Dream On. Hug Me. On & On….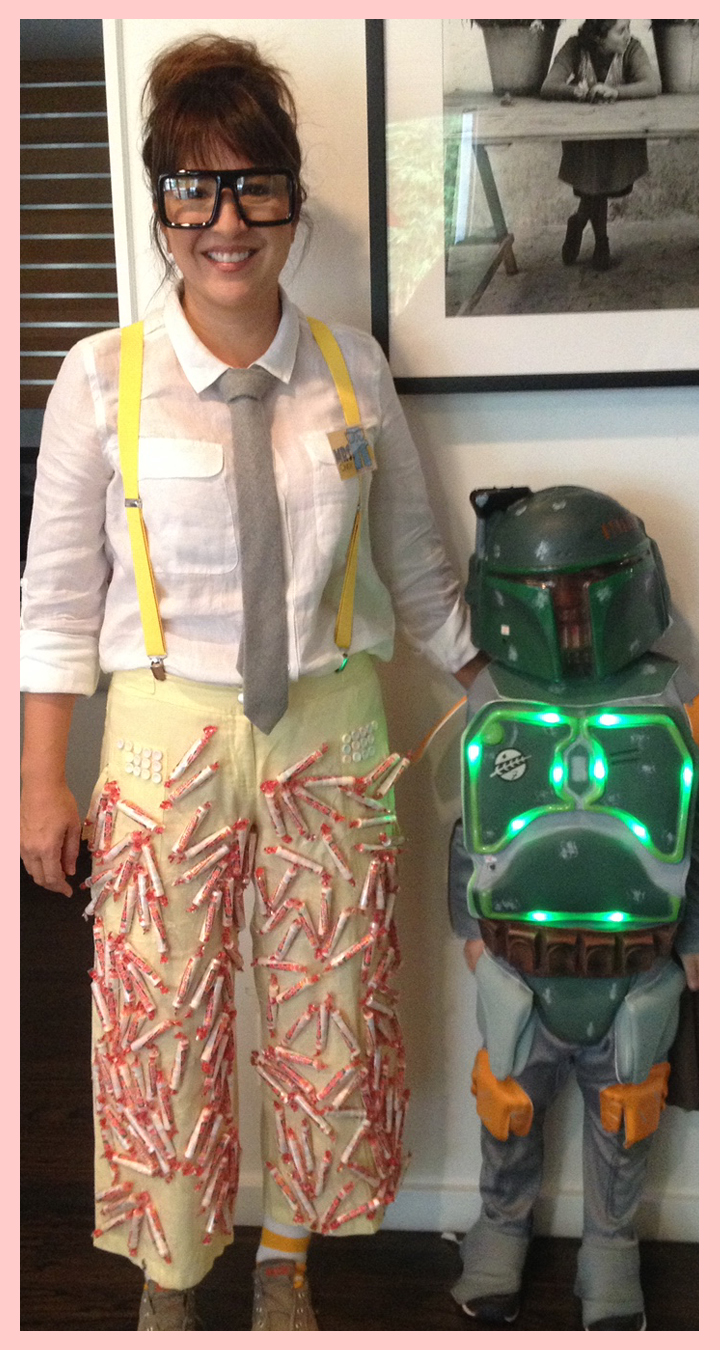 YES. That is why I could not resist this sweet look a few years back. Best Halloween costume ever! Can you guess? Oooooo you're such a Smartie Pants!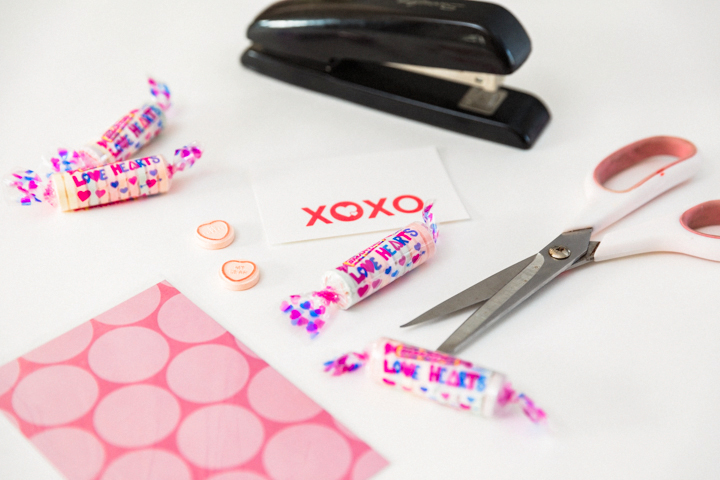 WORDS OF LOVE – MATERIALS
I copied the love messages on the Smarties candies and printed them on plain white craft paper. I added a Cindy original, CHASE ME, after watching the boys chase their friends around the playground endlessly.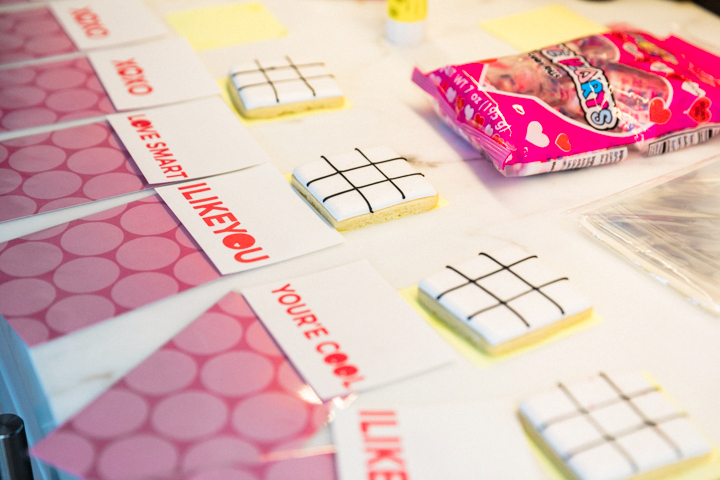 THE SUGAR COOKIE GAME BOARD
I made sugar cookies and used a square cookie cutter to cut out an even game board. Flood the top surface with royal icing, and then add lines with black royal icing. Just to soften the white icing, I splattered pink edible paint to soften the top of the cookie.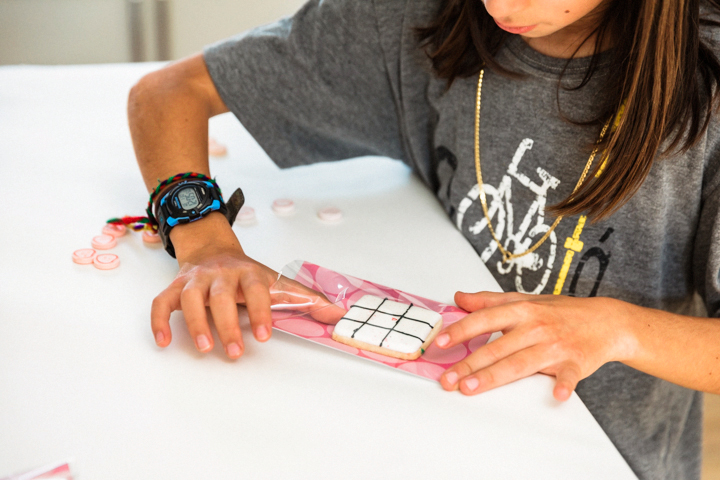 CARE PACKAGE
The boys helped me stuff a plastic treat bag with a fun background I found at Michael's, the printable words of love, and the cookie and smarties.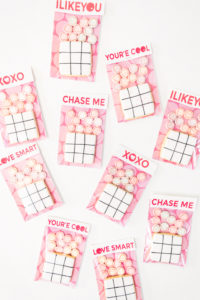 Time to switch it up from the average store-bought Valentines. Make those kiddos smile with a game o' love!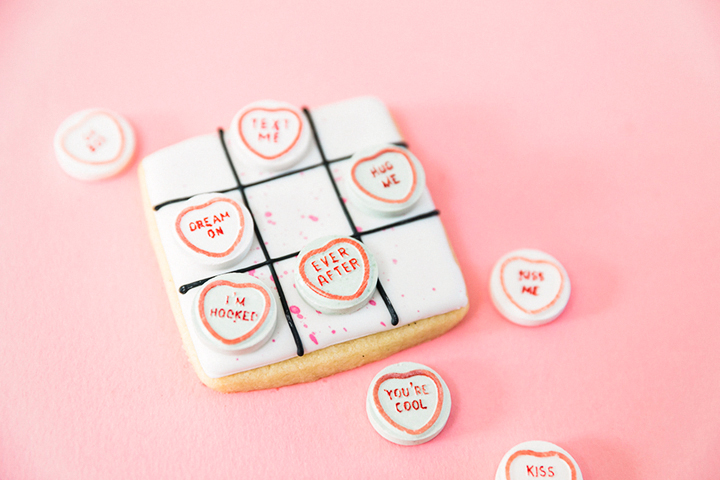 OUR FAVES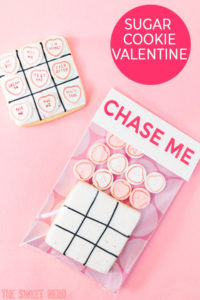 Photos by: Maria Hedrick Photography