There is a small Canadian town that's putting food cities to shame (I'm referring to this article by Saveur Magazine) called Tofino.  It sits in the northernmost part of Victoria Island on the idyllic Chesterman Beach.
Everything about this place is stunning. It is often referred to as the Hamptons of British Colombia.  It's known for its winter storm watching where the rain blows sideways, the wind zips through the rocky shores, and 20-foot waves pummel the shoreline.  Check out our food travels there last summer, as it ranked high on the list of culinary meccas!
The food in this town is phenomenal and the locally foraged fruit had me swooning over a simple berry breakfast offering at The Point Restaurant.  The berries were locally sourced, including strawberries and blackberries, with a homemade yogurt sauce drizzled on top and a power green juice on the side for dipping.  It was a painless choice to eat healthy because it was naturally sweet and delicious. Back home, I tried my own twist on this by creating a honey-kissed, tahini berry breakfast.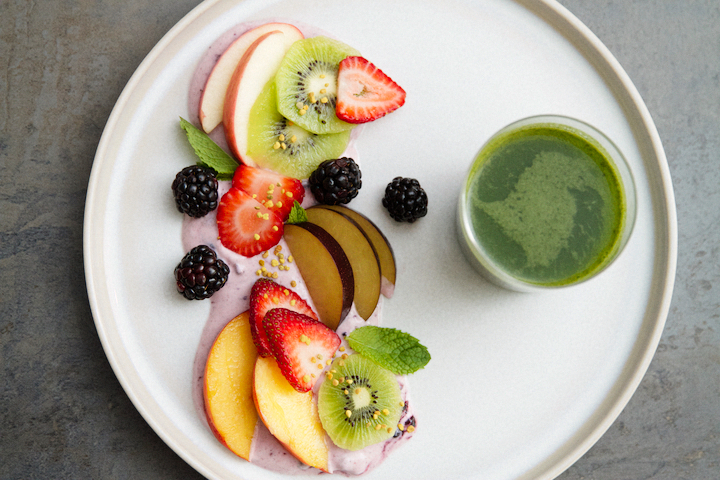 It's really a simple power breakfast to prepare for family or friends. I travelled to the infamous Santa Monica Farmer's Market and splurged on Harry's Berries.  Accompanying this gorgeous medley of blackberries and strawberries, I also included pluots, apples, nectarines, and kiwi.
I used Tahini as the 'mystery' ingredient which gives the yogurt a bit of tang against the sweetness of the fruit.  (Tahini is a Middle Eastern paste or sauce made from ground sesame seeds.)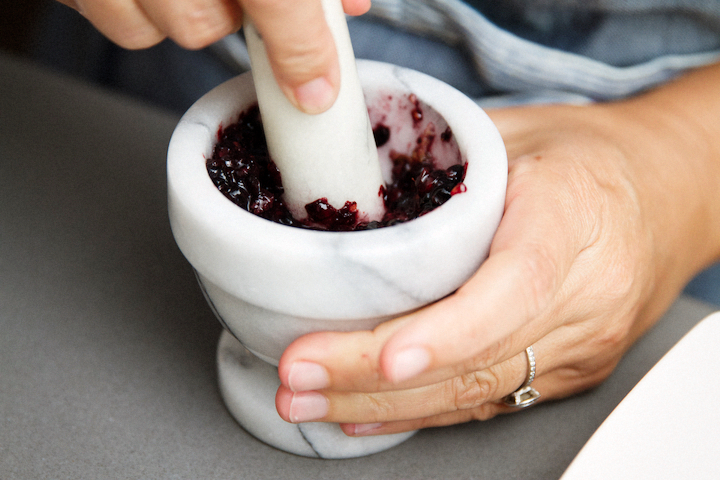 I sweetened up the sauce by adding some delicious berries (ground about 5 berries to start).  Then I slathered in a few tablespoons of Bee Raw honey. The simplicity of the sesame seed tartness in the Tahini and the natural sweetness of the berries and honey is tasty and refreshing.
The last ingredient is the bee pollen.  I used a local brand I got at the Farmer's Market called Aunt Willie's Apiary.  Here's a quick biology lesson: pollen is a healthy food rich in antioxidants. Bee pollen is when honeybees pick up flower pollen granules, mix them with regurgitated honey or nectar, and pack them into "baskets" on their hind legs to take back to the hive.  It is a difficult taste to describe as it surprisingly does not taste like honey. It gives the hint of a floral/lavender flavor and can range from bitter to sweet.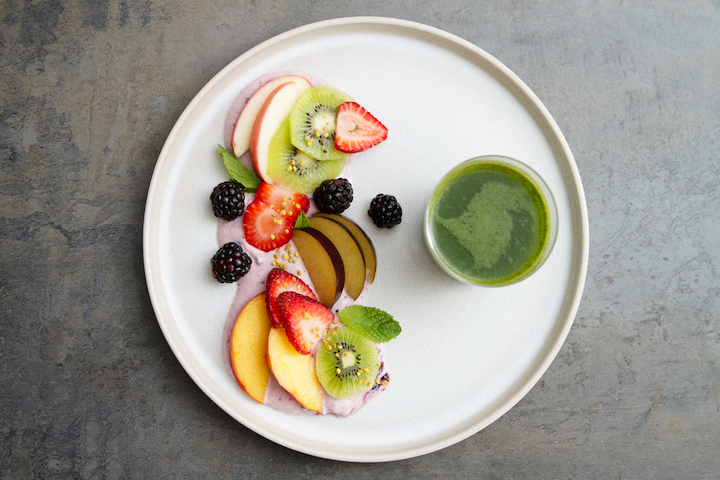 It's simple, delicious, and every time I prepare this berry breakfast medley, I am reminded of that beautiful time with my boys creating incredible seaside memories.  I was so proud of them playing together and being such sweet adventurers.  Love this recipe and those boys.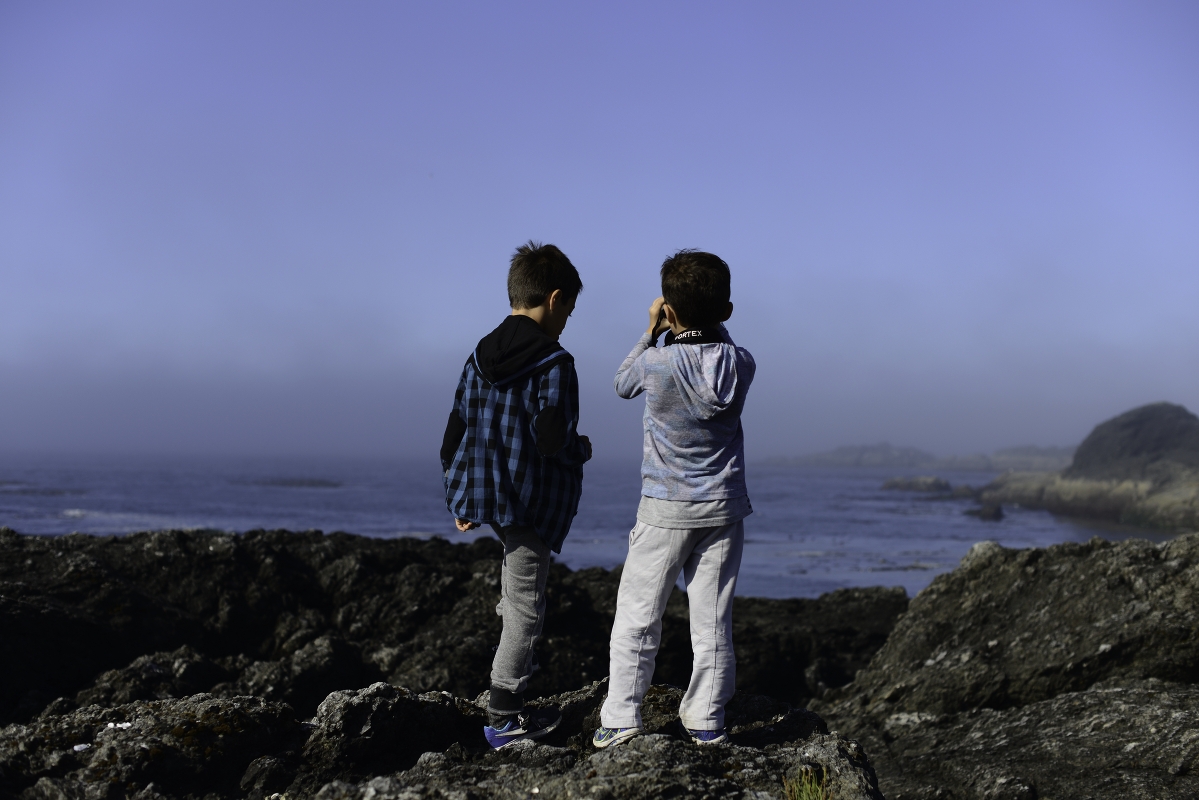 Photos by: Maria Hedrick Photography