My inspiration for what I'm calling LA Vibin' Sugar Cookies came from the amazing time I spent at a Create and Cultivate conference in DTLA. I hosted a 2nd grade summer party and I needed something hip and cool for the kiddos and the parents. I nabbed a few cookie cutters of palm trees, sunglasses and the state of California, whipped up a batch of sugar cookies, and used a burnt pink hue for the icing. #Vibes!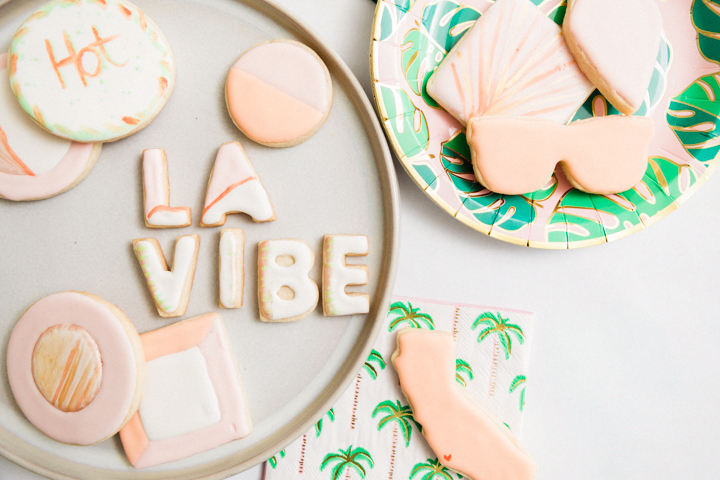 CREATE & CULTIVATE
I can't say enough great things about my time at the Create and Cultivate conference. Founder Jacklyn Johnson has really conceived and executed a unique experience for women in business. The conferences are all over the nation, and the LA event had over 600 female entrepreneurs! The day hosted panels, speakers, workshops, mentor power hours, and cocktails. The keynote speakers were Kim Kardashian, Chrissy Teigen, and Lauren West.
Track 2 for the workshop day held in DTLA. The brands and styles and general creativity floating in the air that day was palpable.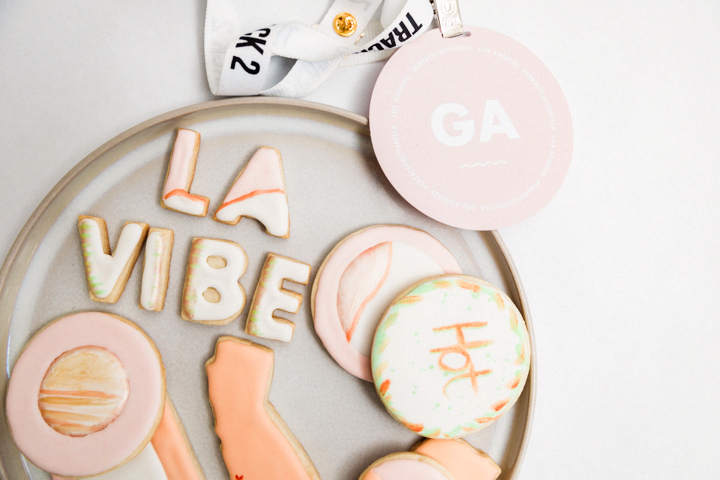 LA VIBIN' SUGAR COOKIES
Feeling inspired, I made these sugar cookies that are really a homage to my hometown. Y'all know how much I love LA, and Cali in general. I used my favorite sugar cookie recipe in the world for this one. The cookie cutters were a welcome addition to my increasingly large collection.
For the icing I used a simple royal icing recipe. I played with the colors, using red and pink and orange. The hot Los Angeles sun often adds this hazy tone to the sky. I also added some green as an accent color.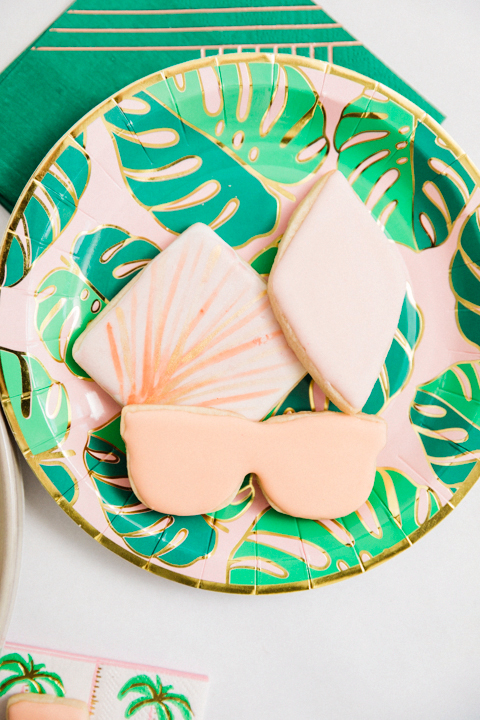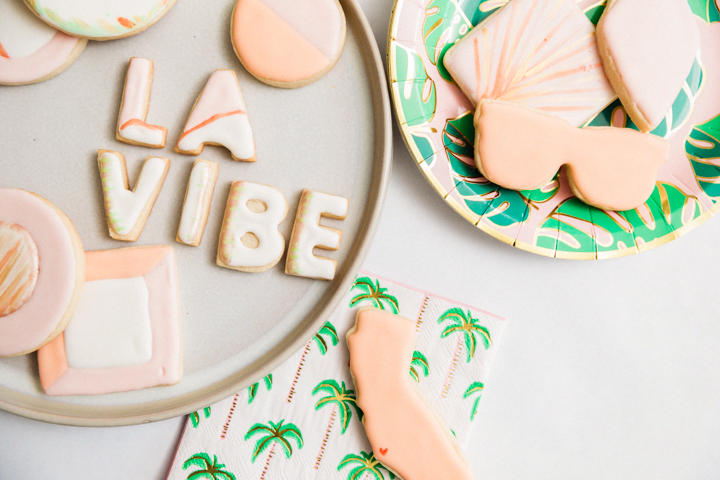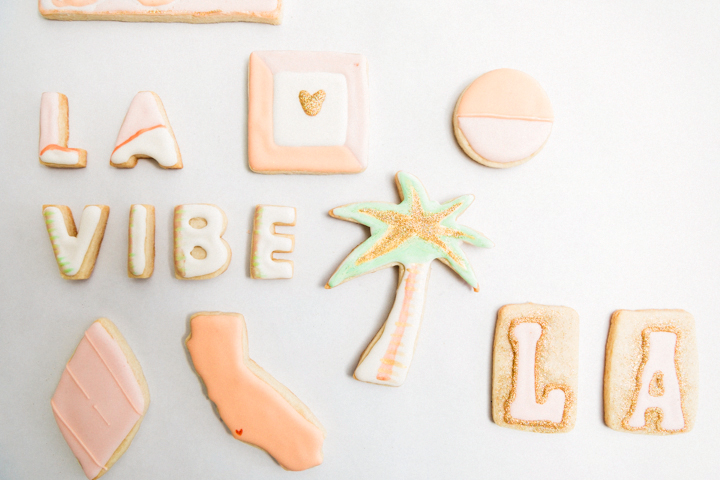 The 2nd grade pool party was a big hit! We had badminton, giant Connect Four, bowling, and of course…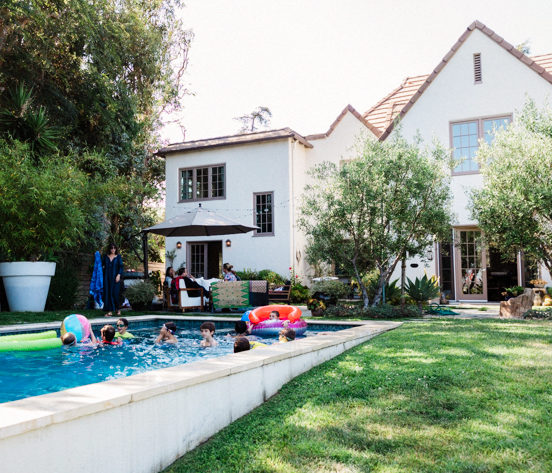 …the pool! Ahhhhhhhhh.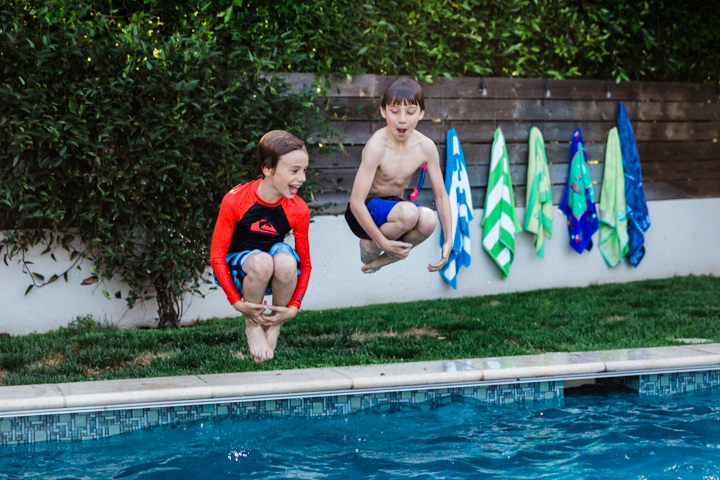 Double cannonballs!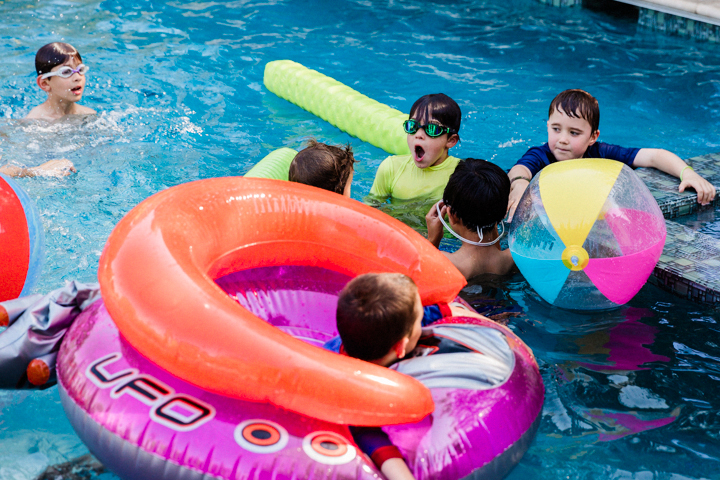 There's always a reason to celebrate in LA!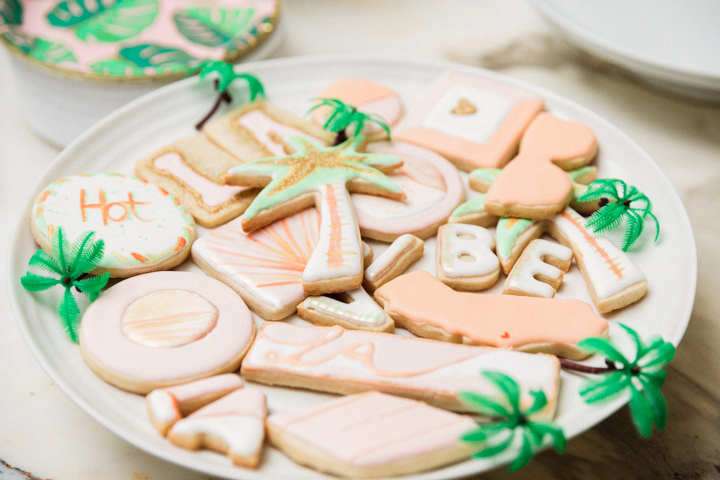 OUR FAVES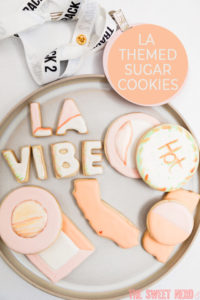 Photos by: Maria Hedrick Photography