In my household, anything with dark chocolate is pretty much instantly given the label of "grown-up dessert." The kids aren't even interested as soon as they hear that their usual, milky-sweet favorite has been usurped. But they don't know what they're missing… and as long as they're not paying attention, I added a splash of my favorite grown-up beverage to the mix to make these Whiskey Chocolate Pie Bars a special little treat, just for the parents in the room.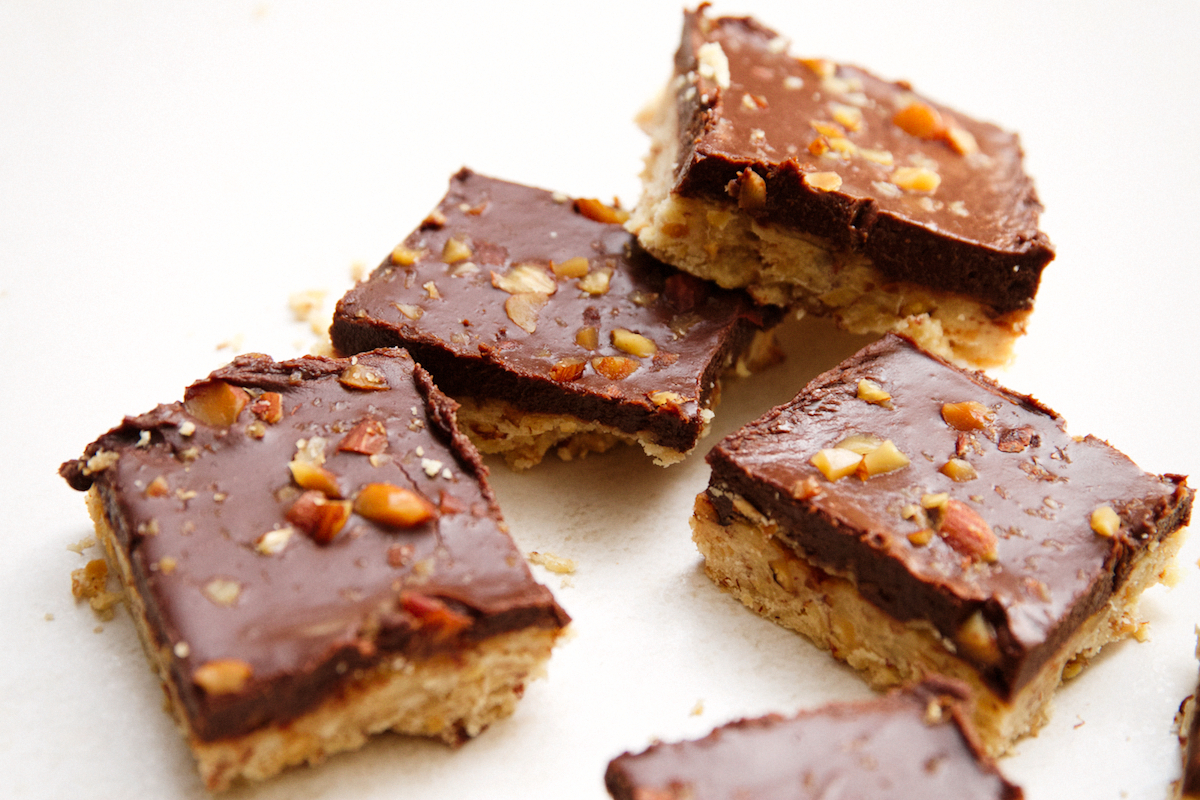 The dark chocolate layered on top of the shortbread in this recipe gives the whole thing a slightly more sophisticated blend of light sweetness and nutty flavor. To make the most of it, seek out some high quality dark chocolate.
We went with Valrhona baking chocolate. It's not only a top-notch chocolate, but the company is committed to supporting the communities in South America where the coco beans are harvested. I swear the chocolate tastes even yummier when you know that, just by eating it, you're helping to make the world a little better.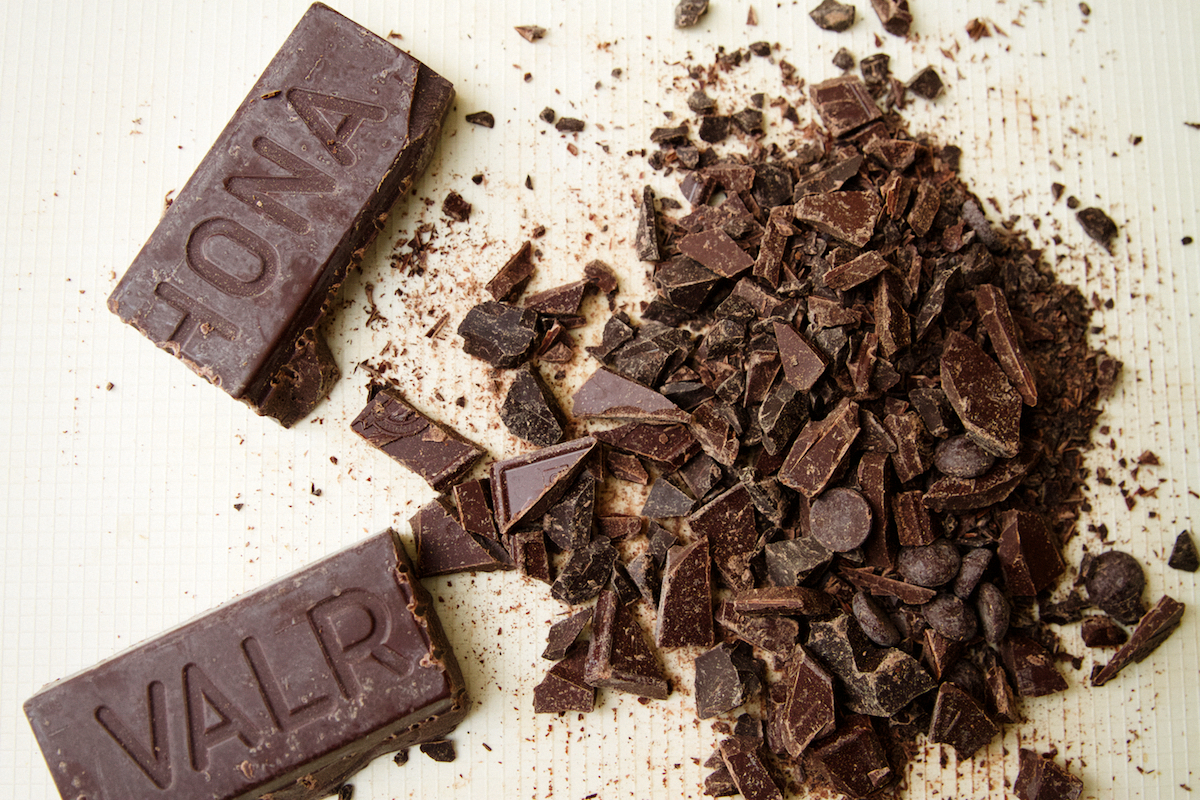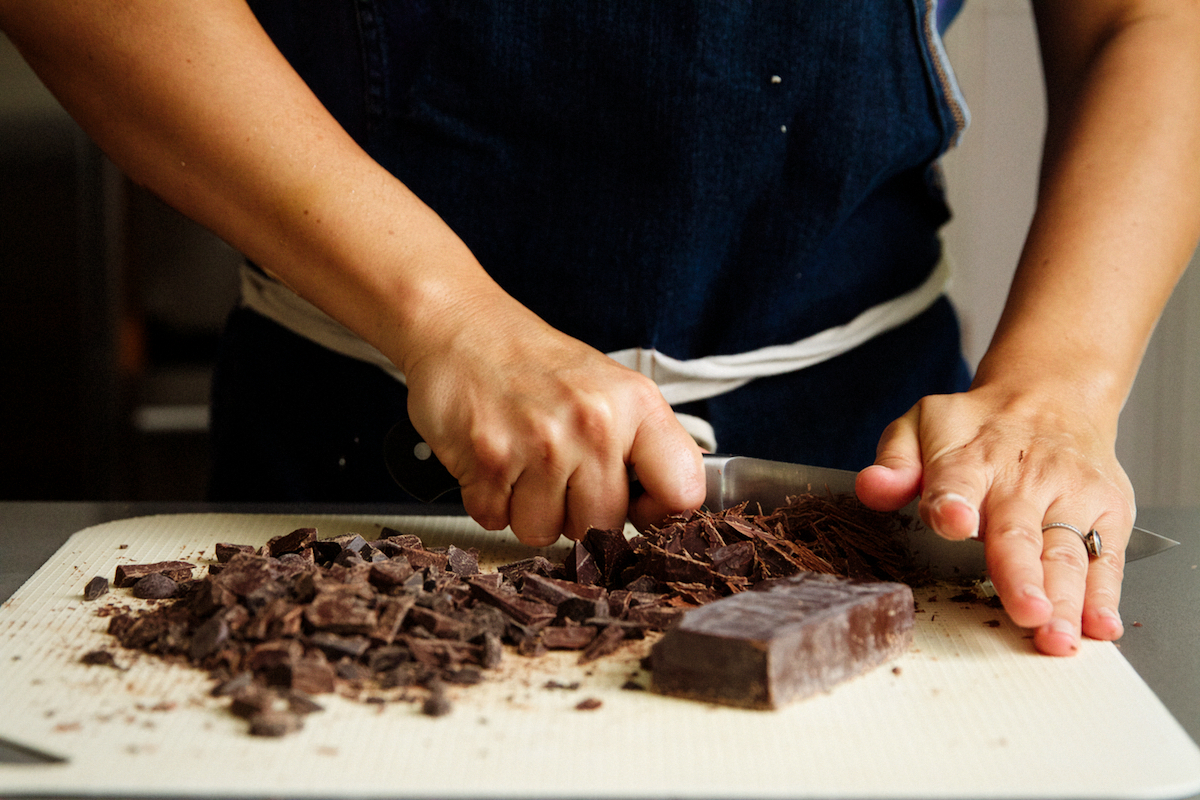 After you've nibbled a little (because c'mon, we're only human here), whisk it up with the brown sugar, caster sugar, cornflour, whiskey and egg yolks.
As for the shortbread, you'll want to have it all ready to go in the pan. Check out the recipe for the full blow-by-blow to get perfect shortbread. It is worth the effort, believe me.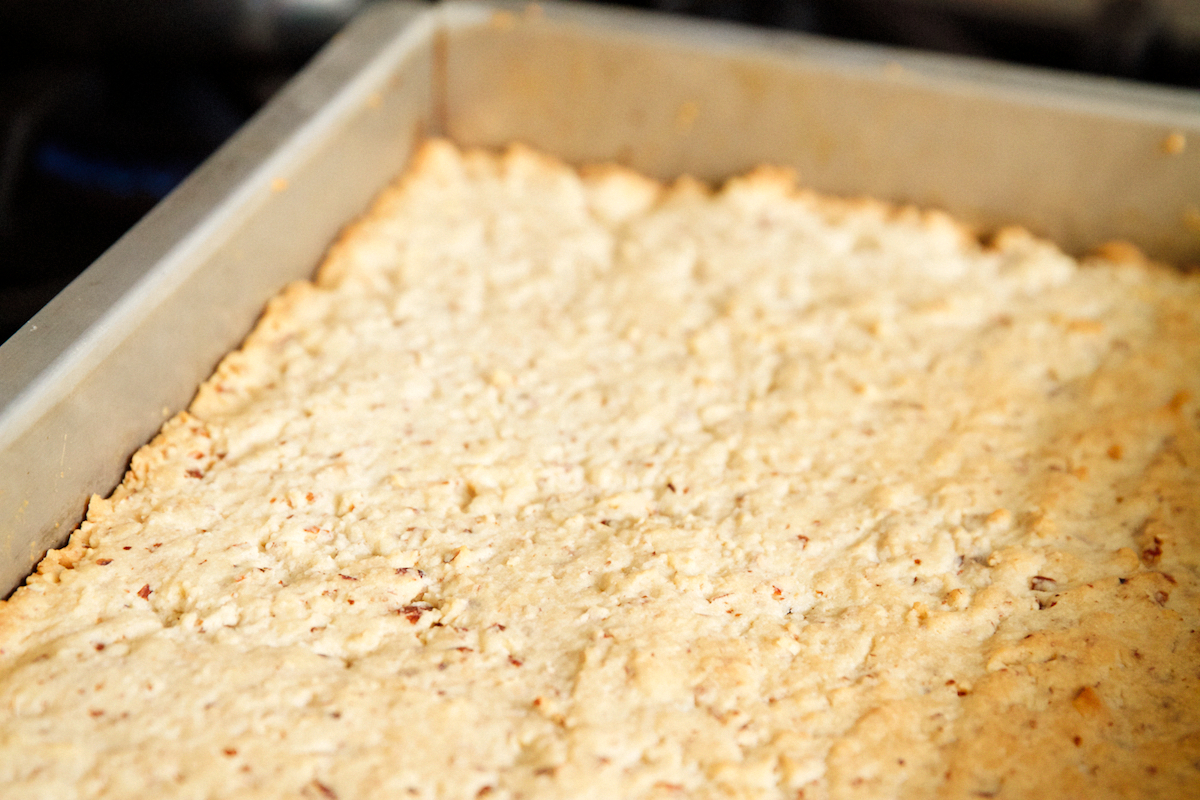 Now for the fun part: putting it all together.
Pull your chocolate mixture from the fridge and give it a final stir before your pour it over the shortbread. You will want to use your spatula to make sure you get a nice even finish. I loved using this Orphan Barrel Whiskey, it is smooth and delicious.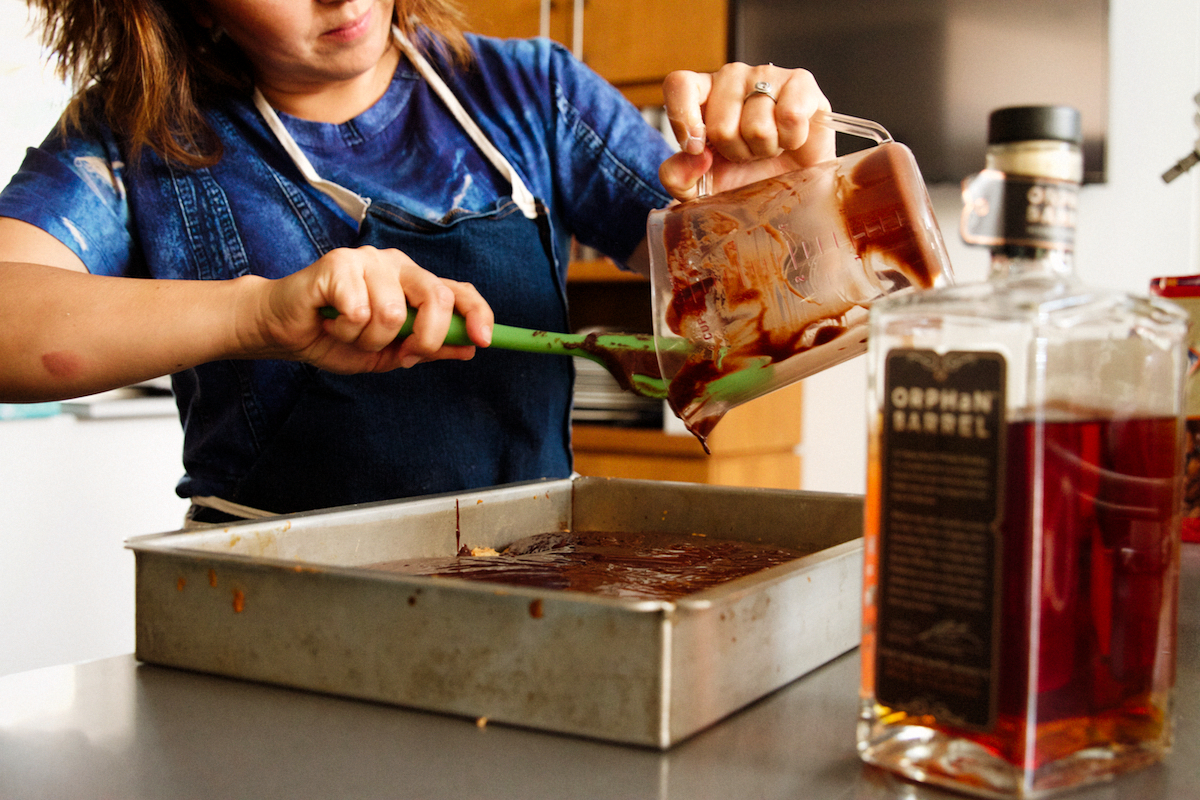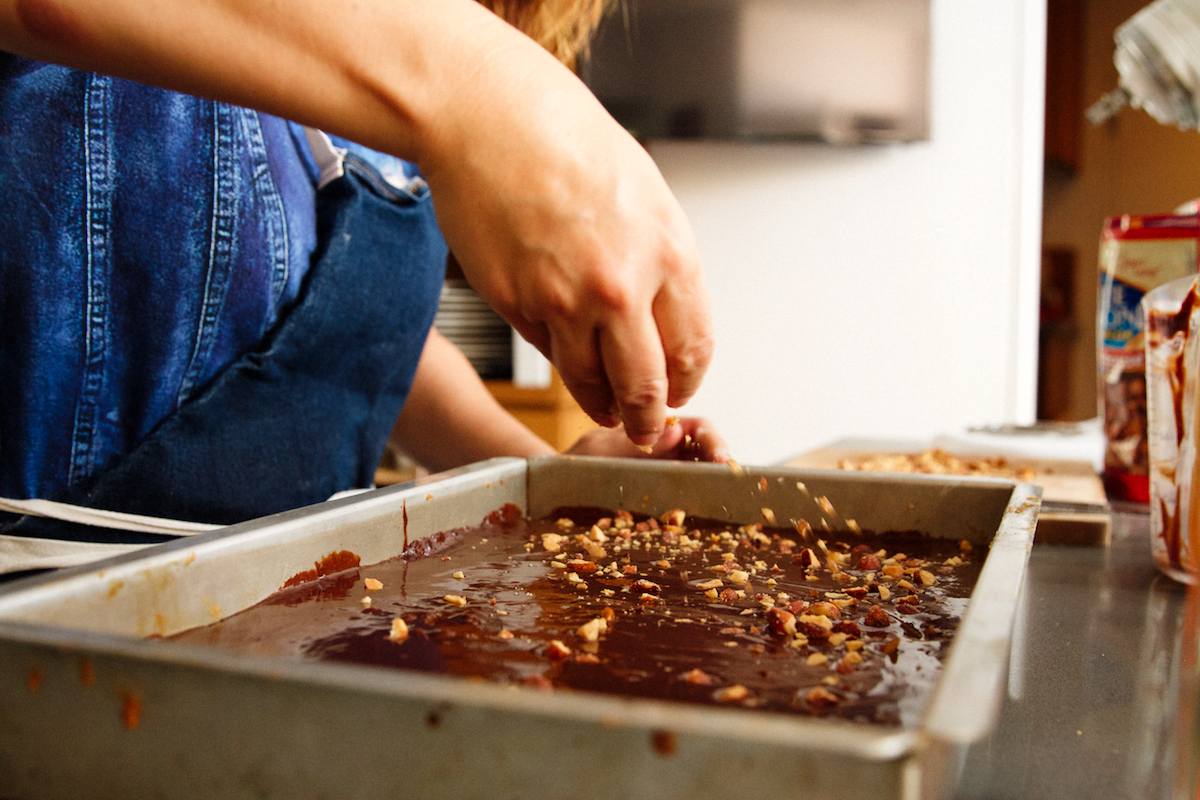 Sprinkle with a few toasted almonds (you can hold some aside when you're making your shortbread) and then pop the whole thing in the fridge and refrigerate overnight for best results. As soon as the dish is set up nice and firm, you're good to go.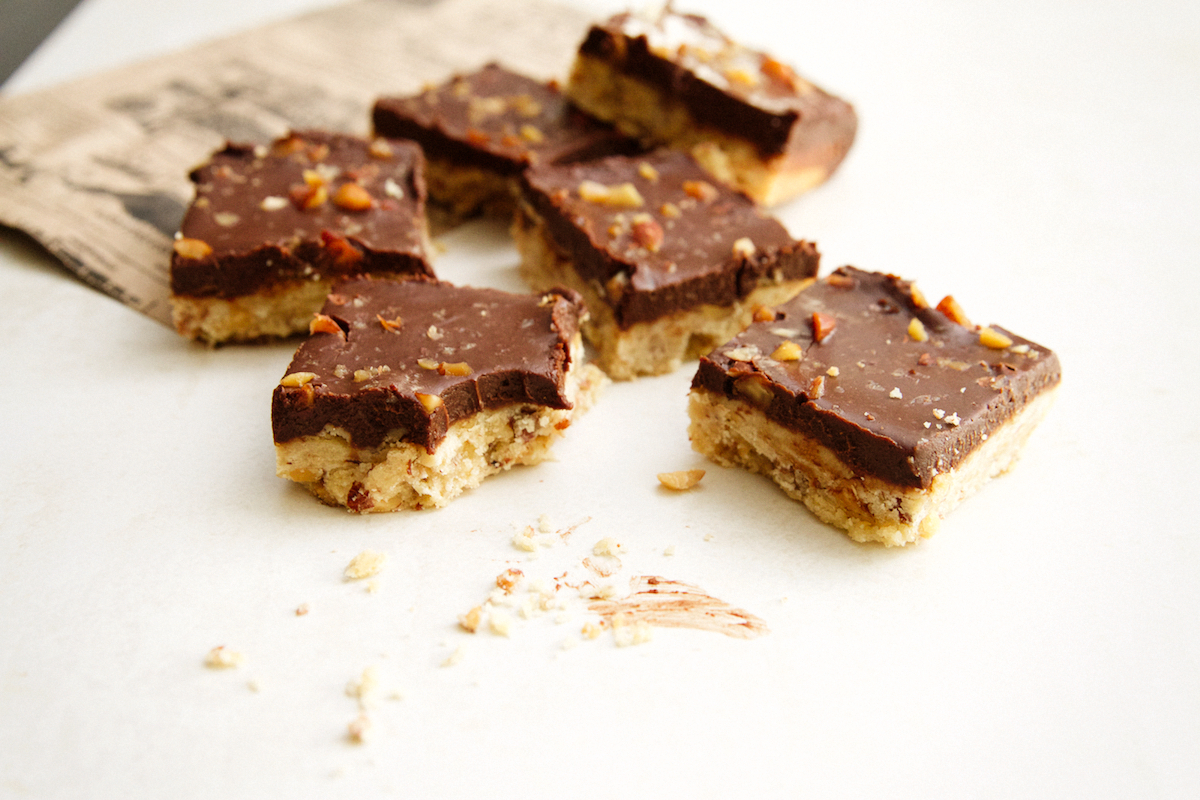 Slice these Whiskey Chocolate Pie Bars into grown-up size squares and put them at the adult table. When the kids ask if they can have some, just drop those magical words "oh, honey, it's dark chocolate, you wouldn't like it," and then share another piece with your sweetie.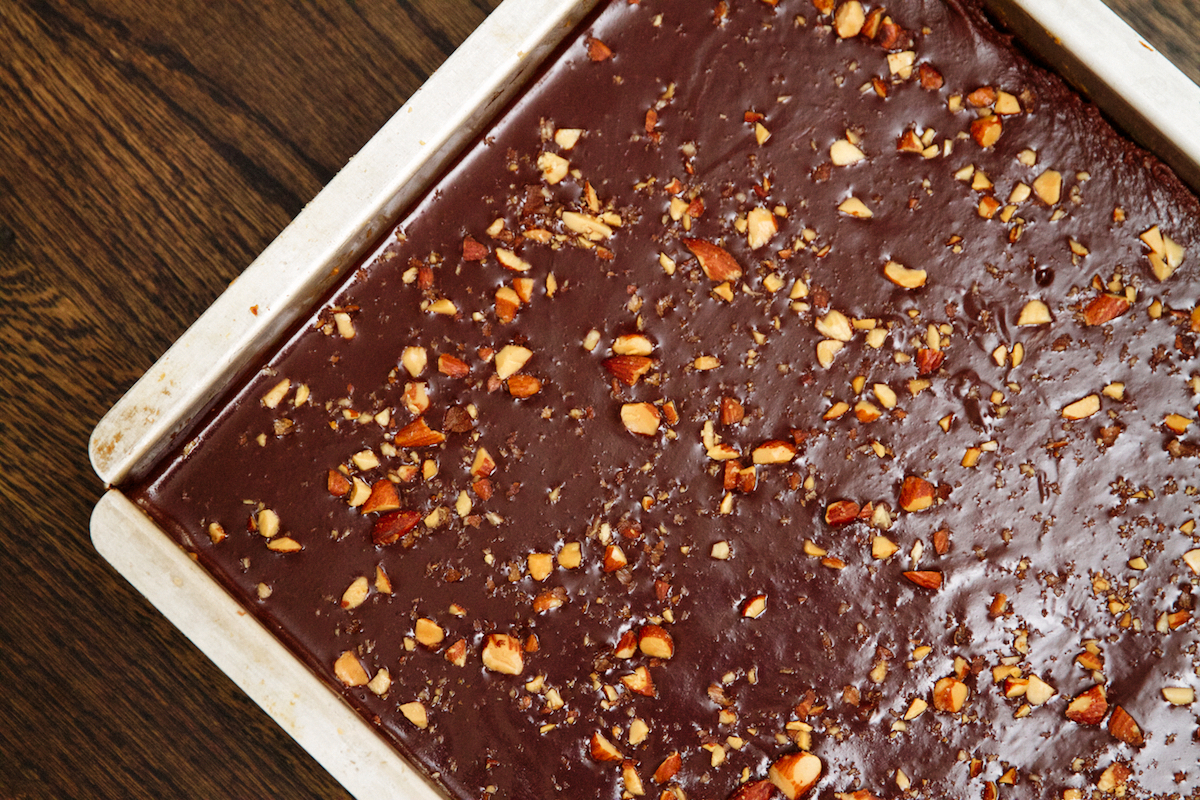 Photos by: Maria Hedrick Photography