Time to celebrate! My love and kudos goes out to my rockstar son, Gavin, for getting on the Honor Roll. As we all know, it's not easy to juggle sports, homework and, well… ping-pong (a great stress-reliever btw!) Gavin has worked his tush off to get there and this Funfetti Blondie cut into star shapes and baked with funfetti is for him. I've got more recipes for celebrations but this one is special because it's easy and quick, and it's a sure win with the young folk.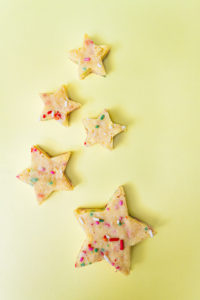 Kudos to Sally's Baking Addiction,for always providing us bakers with delicious creative recipes.  I modified it slightly, and added an easy decorative spin to it that we can all do at home. What exactly is funfetti? Funfetti was originally called jimmies, I mean they still are, but there's a much hipper way to refer to these micro hot dog-shaped candies that add color to the recipe.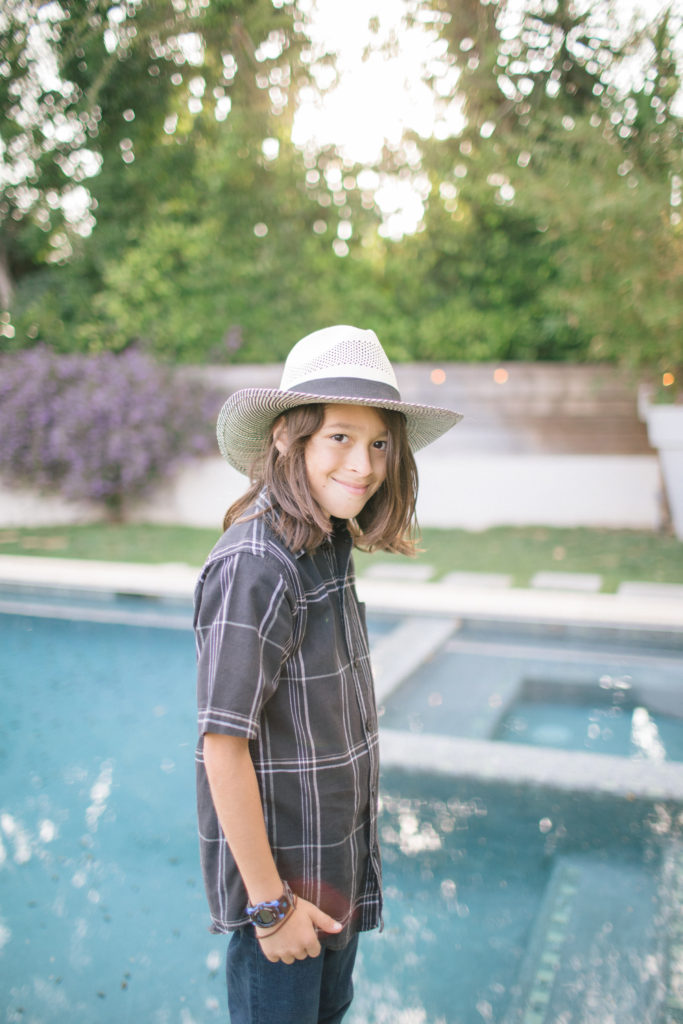 My guy.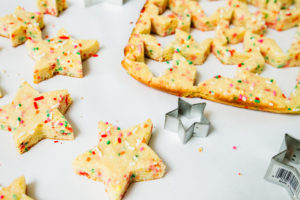 A note on the recipe: the ingredients call for 5 ounces of good quality white chocolate. "Real" white chocolate will have cocoa butter listed as one of the first ingredients. Stay away from white baking chips, which legally can't be called white chocolate as they are made from partially hydrogenated oils instead of cocoa butter. They won't work in this recipe.
Preheat the oven to 350 degrees, get your pan prepared and follow the recipe. Right before you pour the batter into the pan, fold in the funfetti. Bake for 30 minutes, and then after cooling per recipe, use various sizes of star cookie cutters. This recipe should yield 18-24 stars in about a 1.5-2 inch size.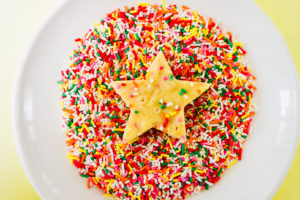 Love ya, Gav. You deserve every bit of these blondies. Don't even have to share with your brother. (kidding!)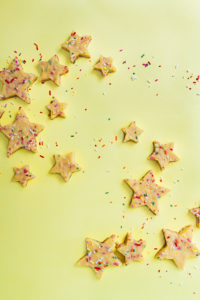 OUR FAVES 
Wilton star nest cookie cutters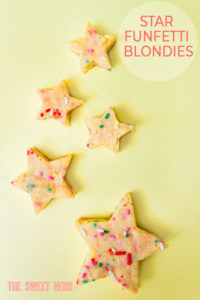 Photos by: Maria Hedrick Photography