Sometimes you need a little savory to balance out the sweet, especially after holiday cookies, pies and cakes. These savory crackers fit the bill perfectly and they really couldn't be easier. You can whip some up in just a few minutes to serve as appetizers or just to snack on.

Before you get started with the dough, collect your toppings in one place. I opted to keep things simple with salt, pepper, fresh thyme and parmesan cheese, with a little urfa pepper tossed in for color. Urfa biber is a dried Turkish chili pepper cultivated in the Urfa region of Turkey.  It is soooo smoky delicious.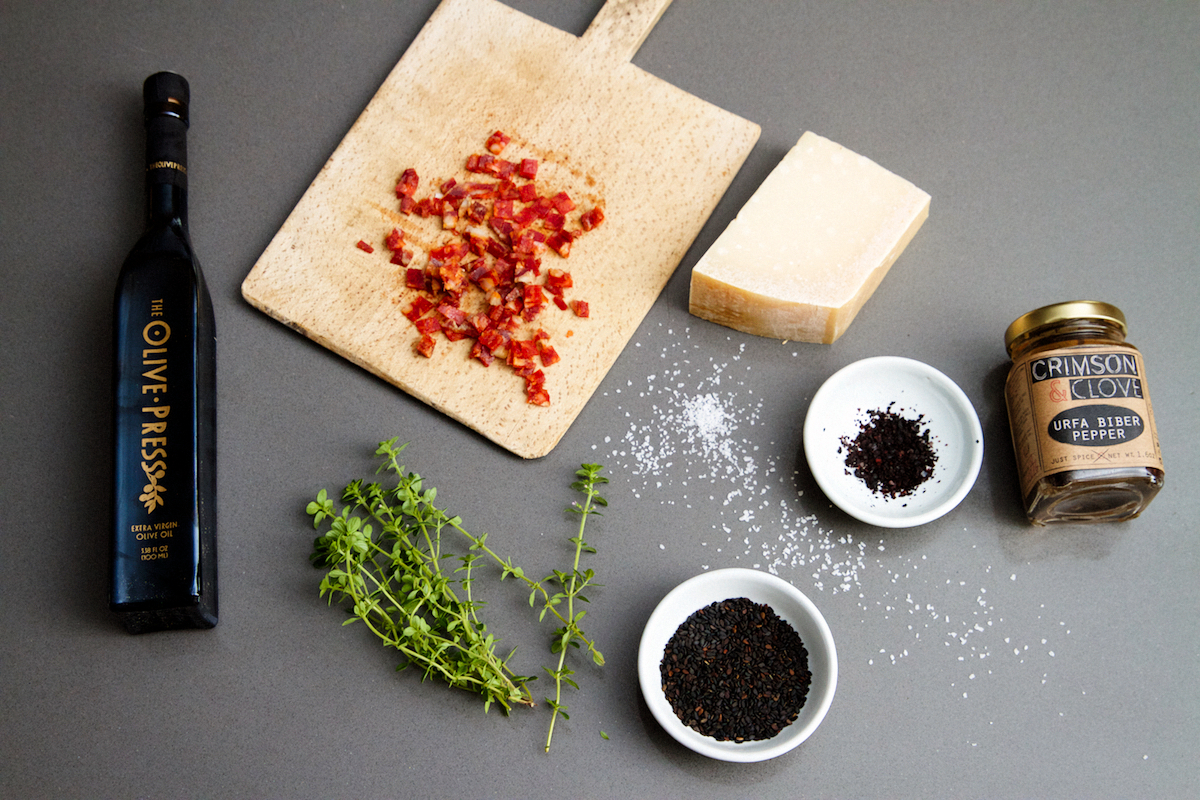 The only trick to making these crackers come out perfectly is to choose high-quality, fresh ingredients. The simplicity of this recipe will allow them to shine in all their glory.
Now for the dough. This is the part you will . Toss your flour and salt in a mixing bowl or the kitchen aid, then add the cold water until you get a soft little ball of dough.  But, you don't have to knead.  You just want to bring this cracker dough together, but no need to get it smooth or elastic looking!  Save that for the bread doughs.  This is cracker time baby, and that means you don't have to workout!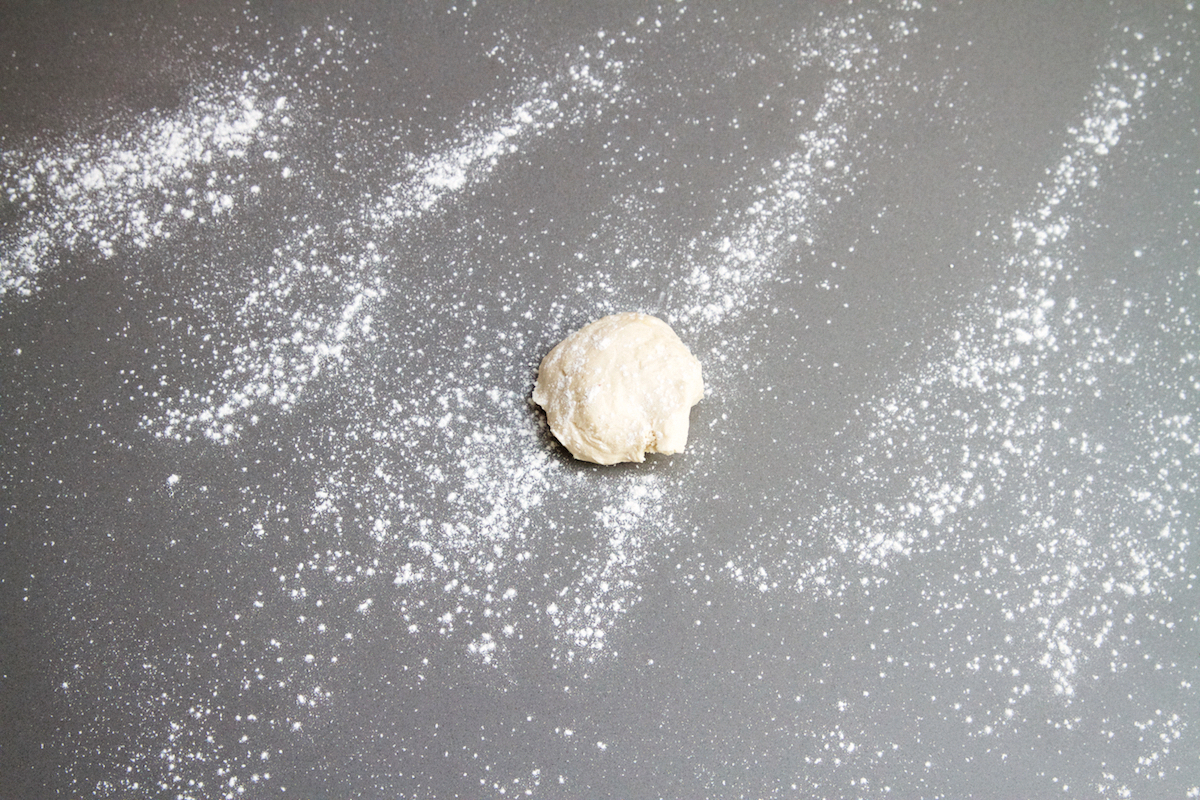 Make sure to roll the dough out super, super thin and be liberal with the flour underneath so that it doesn't stick. Stop rolling only when it looks like you might push right through the dough. You want to get it as thin as you can.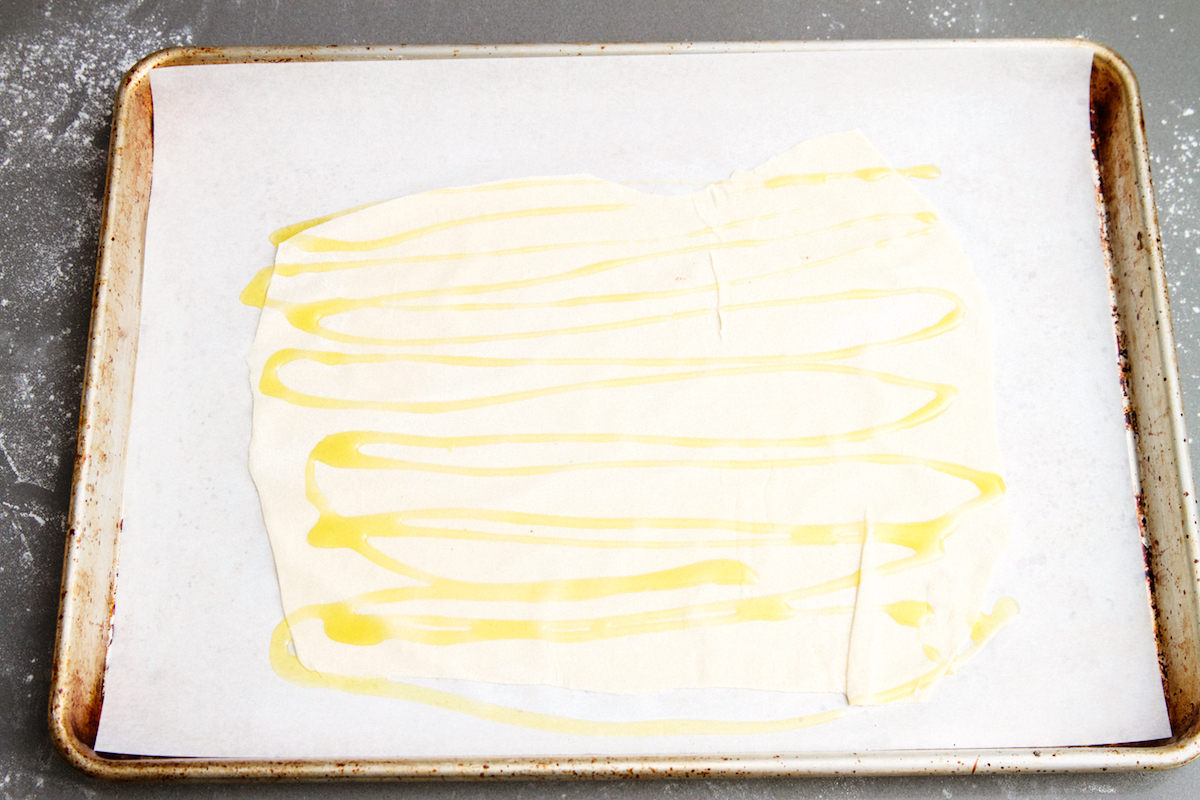 Once you have your paper-thin dough on the parchment paper, drizzle it with extra virgin olive oil and top with fresh ingredients.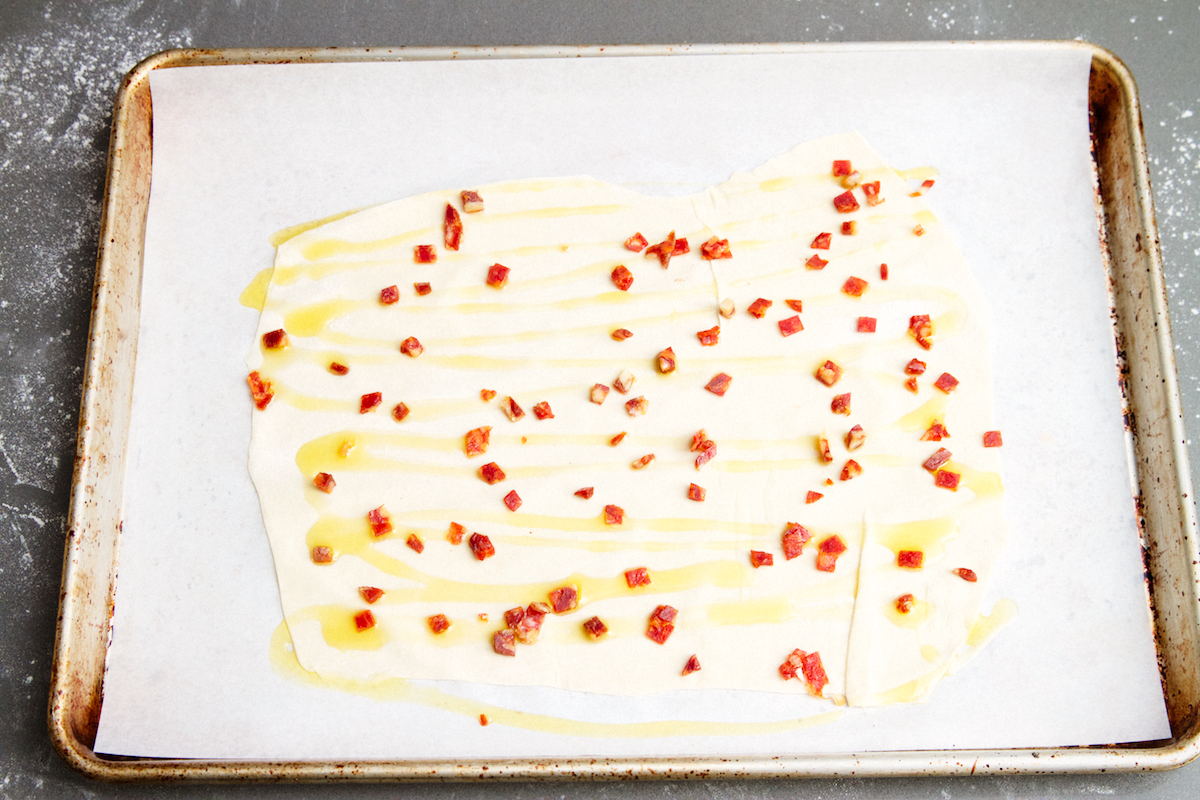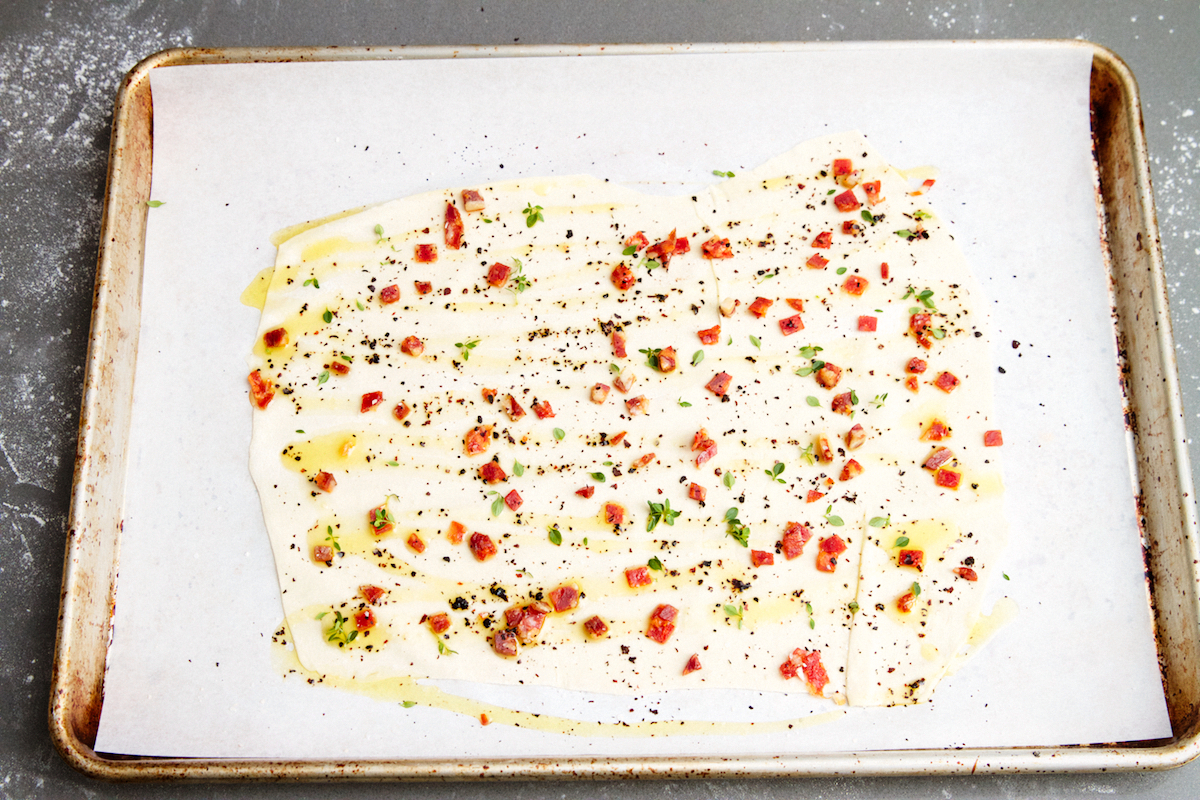 Before you pop it in the oven, slice the dough into long, thin strips. Bake it just until the edges crisp up.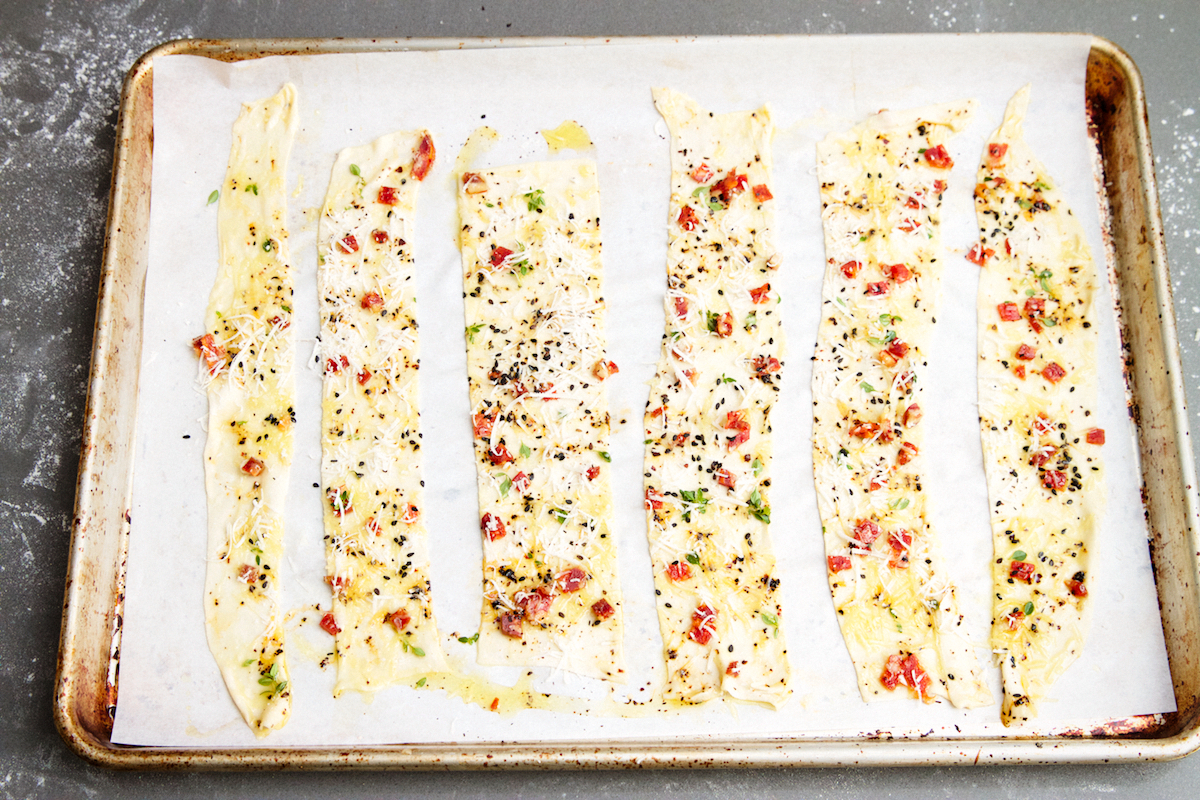 These savory crackers are just the ticket post-holiday season. Bring some to your next get-together and watch them disappear off the plate.
Photos by: Maria Hedrick Photography