Don't you just love New Years Eve? It's a time for fresh starts and new resolutions. I've always been a fan, and now that the kids are big enough to stay up to watch the ball drop (okay, yes, admittedly we watch the New York broadcast), I'm having a blast coming up with festive, kid-friendly mocktails to celebrate a wonderful 2016 and welcome 2017 with gusto.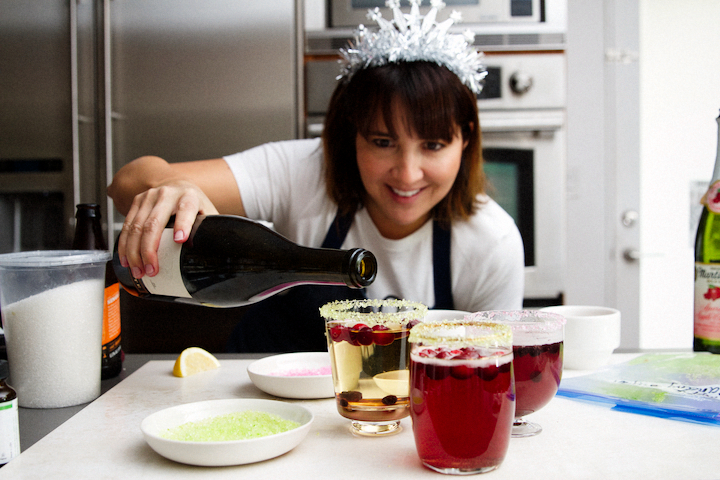 These kid-friendly mocktails are all about the presentation, so pull out some glasses in different sizes and shapes for the kids to choose from. (Insider tip: if you're worried about your fine crystal getting dropped on the tile, hit up your local second-hand store for a collection of eclectic glasses on the cheap.)
You'll want to stock up on some frozen blueberries and cranberries as they make the perfect festive garnish for the little ones drinks.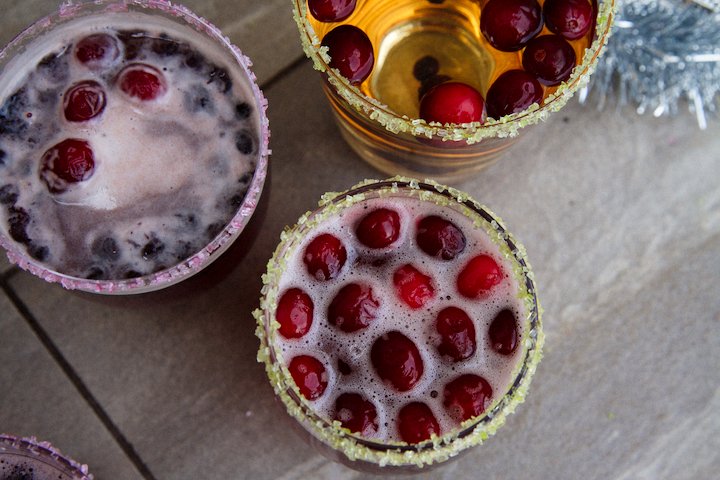 Finally, to truly make the whole night sparkle, mix up some colored sugar to rim the glasses. The kids will absolutely go to town licking the edges of their cups before they even get to drinking the sparkling cider. Here's everything you need…!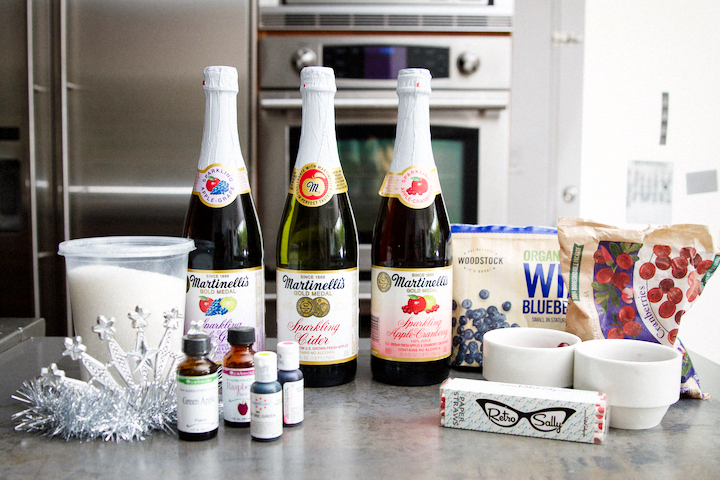 Coloring the sugar is a fun way to involve the kids in the process. I like to quiz them – one drop of blue and one drop of yellow will give us what color?
While the older kids catch on pretty quick, it's the younger ones that find pure magic in watching the colors shift inside the bag until you get some uniformity. Just keep pushing and blending until it's all the same shade.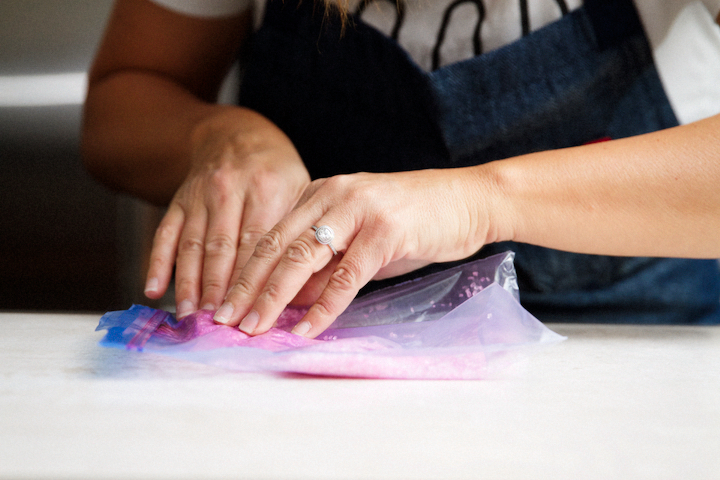 You can always adjust the color, too. Want your purple a little darker? Just add a little more blue. You get the hang of it, right?
We settled on a lime green and troll-hair pink. Then it was time to pop the bubbly!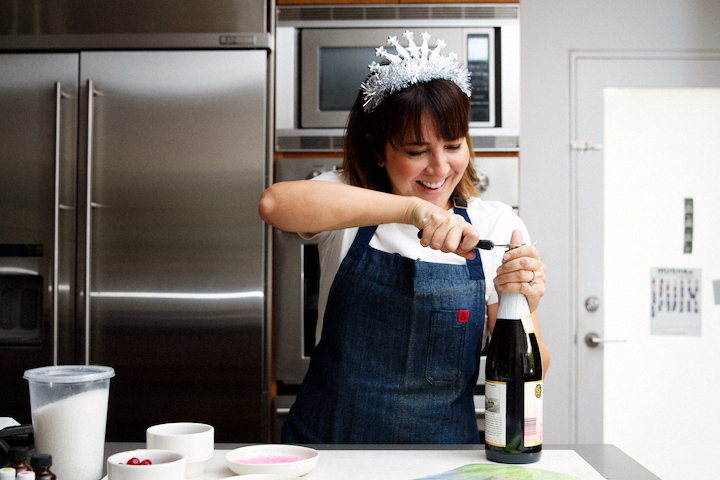 Our family has long been a fan of Martinellis. You just can't beat it for flavor and it comes in so many different varieties now. I loved how the sparkling apple-cranberry worked flawlessly for these drinks.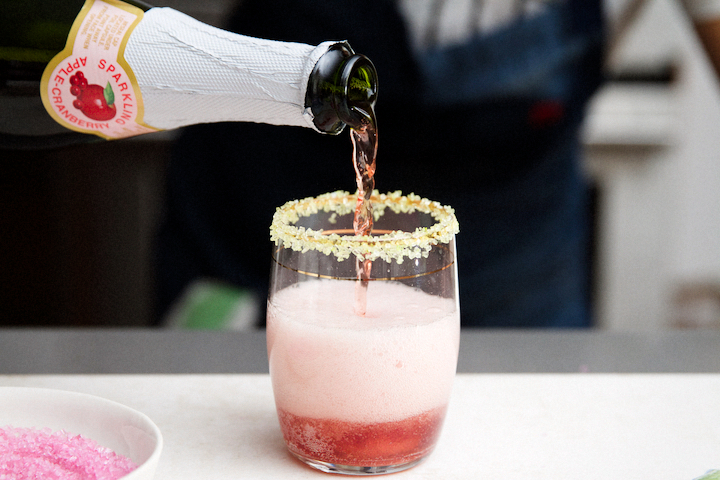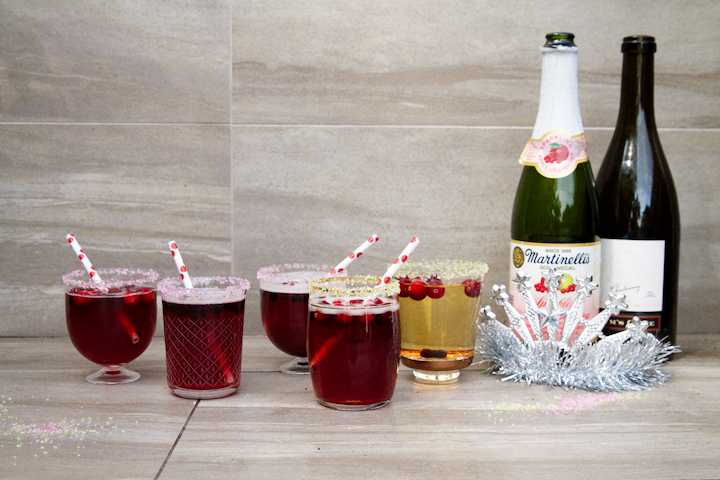 While some festive straws not only add to the cheerful look of these kid-friendly mocktails, they also slow the kids down, just a little, so you can all ring in the New Year with a festive toast.
Happy New Year!
Photos by: Maria Hedrick Photography