Sangria is an art I take seriously.
It is not, as some people seem to think, just wine with some fruit thrown in it. Oh, no, I say. It is so much more than that. It's a cocktail. It's an exotic treat on a hot day. It is invigorating and relaxing all at the same time… Okay, okay, maybe I'm getting carried away, but seriously, I love sangria.
Here's my go-to recipe for a perfect sangria to share on a warm evening with friends.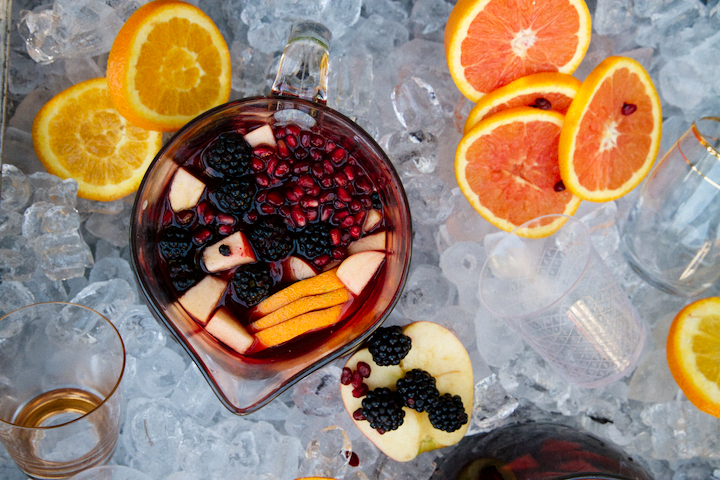 Having a variety of fruits is key. I used two different kids of oranges, blackberries, apples and pomegranate seeds. Choose ripe, vibrant fruit.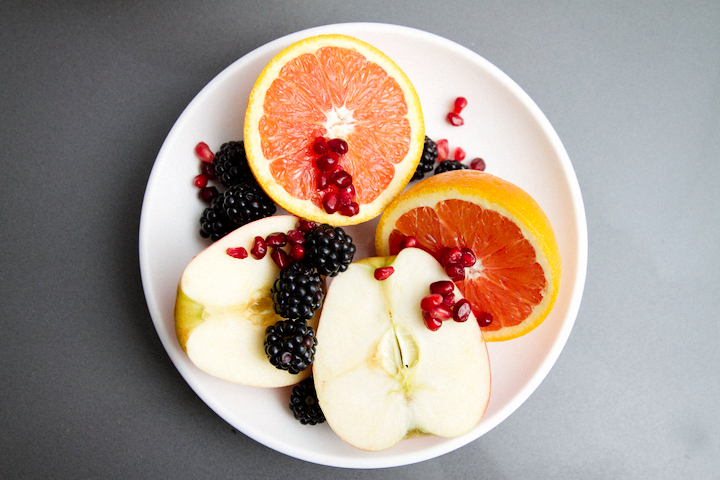 As for which wine to chose, it doesn't have to be special, but you don't want to go bargain basement either. Find an inexpensive red table wine. If you get stuck, stop in to a BevMo! and ask the clerk. I love those guys. They're so helpful.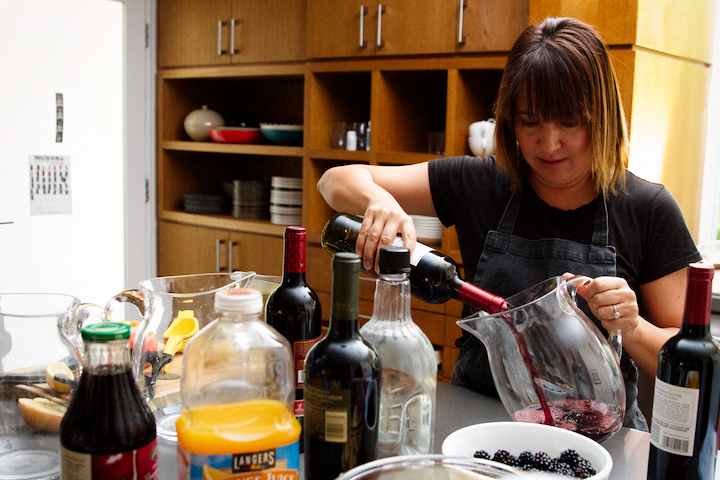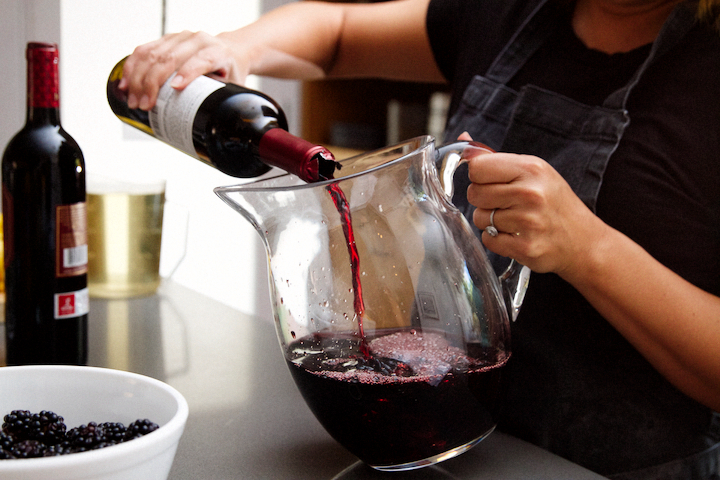 Fill each pitcher about half way with the wine, add the brandy, triple sec, juices, and simple syrup, then fill it up with your sliced fruits. I like to push a slice of orange up against the glass of the picture, just for the sake of pretty.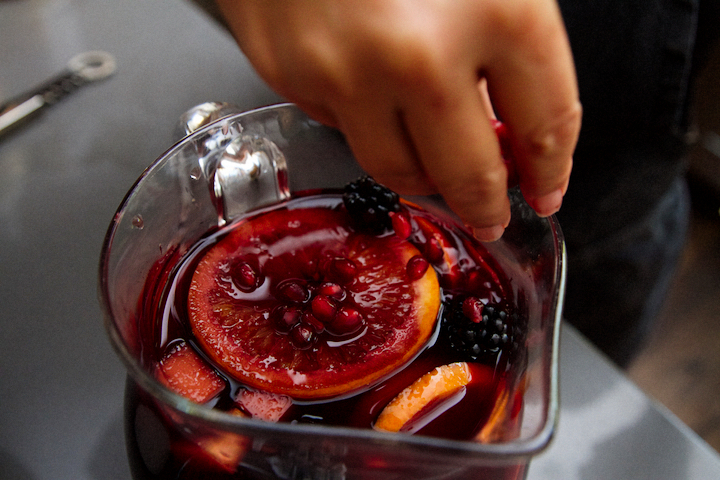 Top off the pitcher with the remaining wine if you have space, then cover with plastic wrap and refrigerate for at least 24 hours. This is key. This is when the flavors of the fruits seep into the wine and make true sangria (instead of just wine with fruit tossed into it).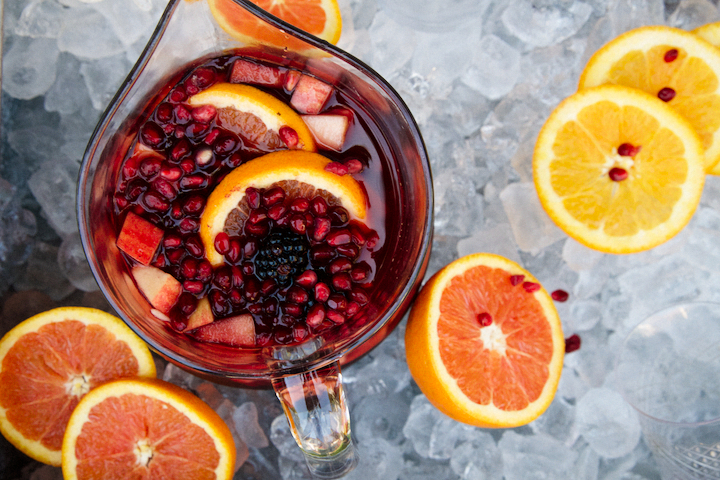 Serve up the pitchers on a bed of ice to keep them chilled, and you are good to go for a long evening of laughing and talking with friends.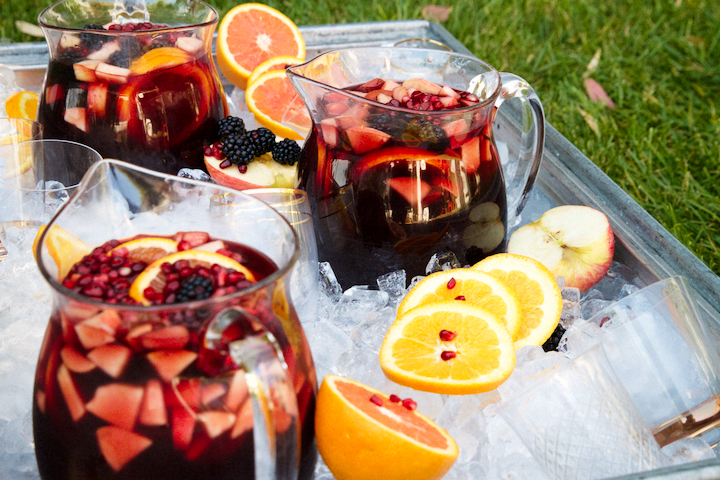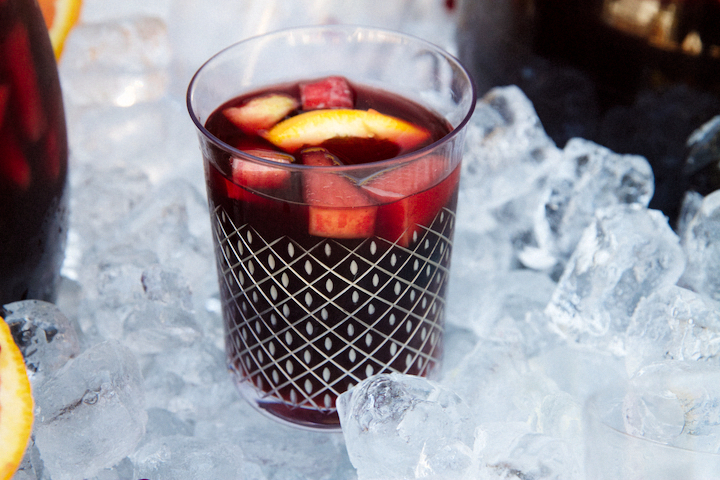 Photos by: Maria Hedrick Photography