BAM!  These lightning bolt spice cookies are supercharged with yummy flavors like sweet cloves and cardamom with just a dash of spice here and there to keep the cookie delightful for your little ones. These bright and whimsical spice cookies are just the beginning of creating a few desserts for our fun kid party theme that we're calling – 'Kapow!'
Things you will need:
Lightning Bolt Cookie Cutters
Sanding Sugar (see homemade instructions) and Food Coloring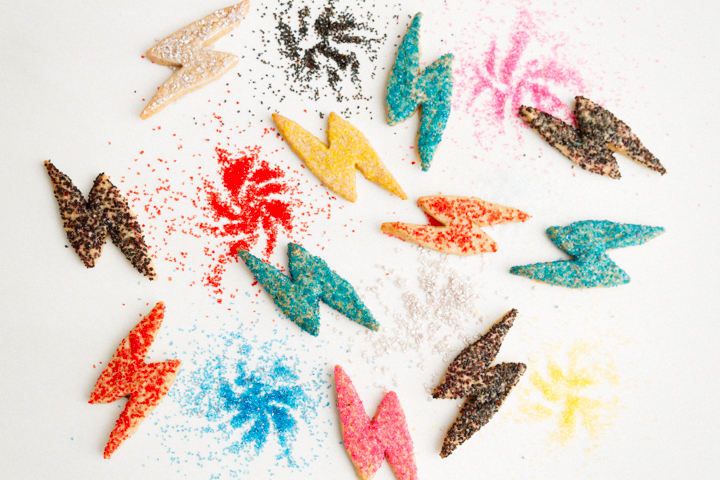 This Sweet Nerd stays humble in the kitchen as there are often many pinterest-fails that happen such as collapsing cakes, under cooked dough, or frosting debacles so I love to learn from experts around me. I often take my cues from some awesome bloggers and vendors in the baking community.  Have you ever wondered how to create your own sparkle glitter?
Check out these cats at Sharis Berries and dive into their easy how-to glitter tutorials.  I loved the color variation and decided to give it a whirl. It was easy-peasy.  But, trust me, I know what it's like when you find yourself between soccer and PTA meetings, so another option to save time is to buy colors pre-made at Michael's, Jo-ann Fabric, or Amazon.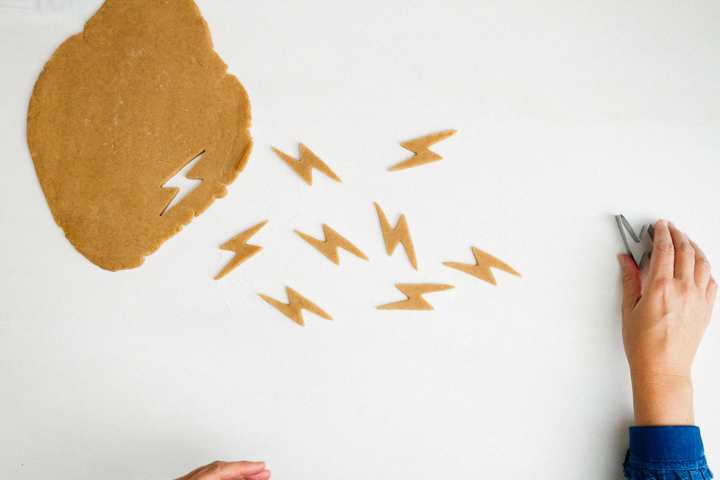 This is a simple basic cookie dough recipe with just a sprinkle of spice to give it that kick-charge.  It is a lightning bolt party after all…you feel me?!?  Once you roll out the dough and cut the shapes, put a light dab of water on the face of the cookie so the glitter will adhere and give you full coverage.  Dab lightly!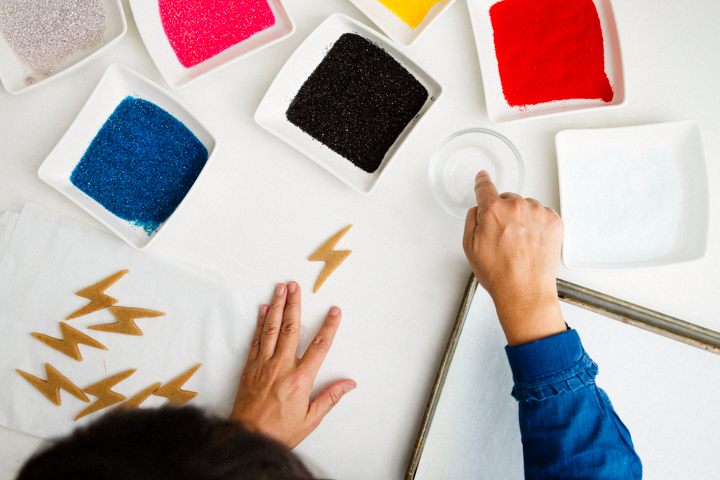 After you dab, flip that cookie into the sanding sugar like you are giving it a little glitter bath.  Yep, all in baby – go glittery crazy!
I love the flashiness of these bright-colored spice cookies.  But wait, you can't eat them yet.  It's time to pop them into the oven to bake!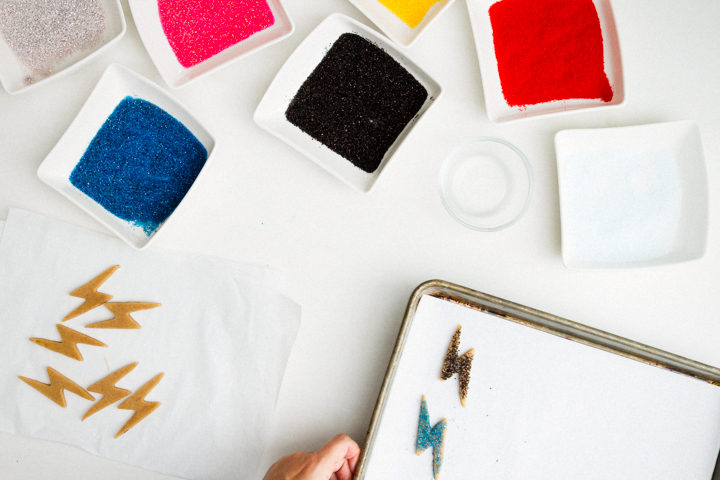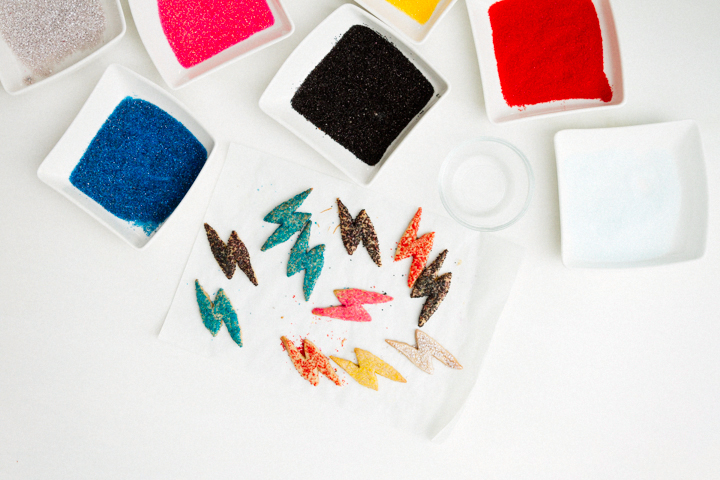 Once baked, these cookies are so light, airy, and flavorful.  My little Liam did notice the spice and sort of got snooty as he's a "regular-cookie" kind of kid.  So, if you have some of those regular kids in the family, just nix the spices and the cookie will still be lovely.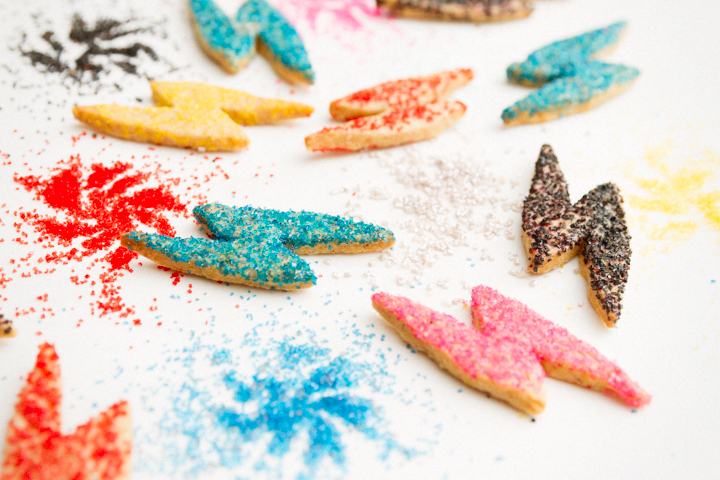 As you'll notice, this "Kapow" theme will keep growing and growing as it was inspired by a superhero theme called 'zap' by Meri-Meri. They design all things fun for kids. I purchased these delightful products from one of my fave vendors, Shop Sweet Lulu.
Check back for the "Kapow" cupcakes and how to throw a killer party!  Here's a hint for Thursday's surprise: Red. Moist. Whipped.
Photos by: Maria Hedrick Photography
Bon Appetit Spice Cookies