This summer, I've been spoiled with unusually relaxing Saturdays. These "Shortstack Saturdays" involve plenty of pancakes, pajamas, and Potter. Harry Potter, that is! As a family, we are currently obsessed with the Harry Potter series, and as a Saturday tradition – still in our PJs – we snuggle up and listen while my husband Steves read to all of us.  Needless to say, Saturdays are something special! I'm convinced Steves' impression of Albus Dumbledore could win an Oscar – and if there was a category for best supporting breakfast, these blueberry ricotta pancakes would be a clear front-runner.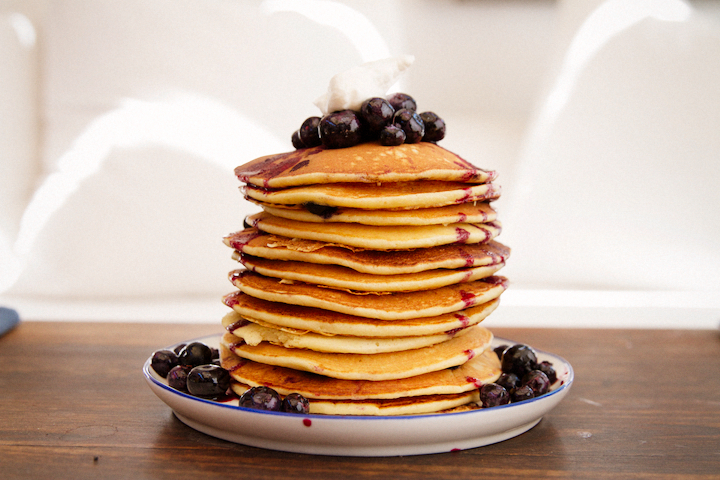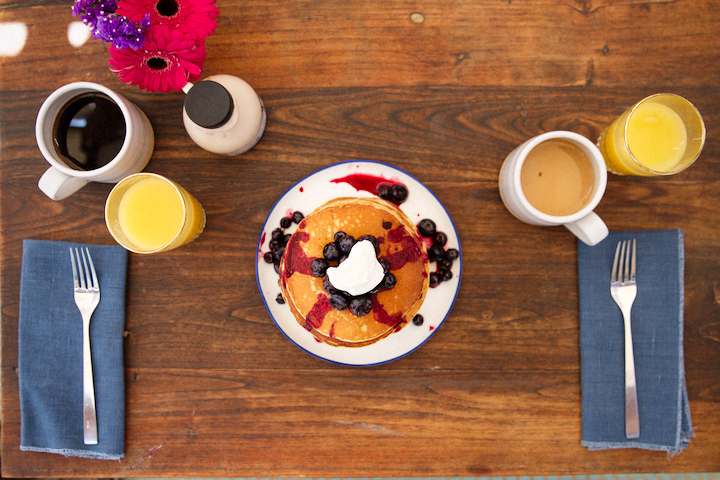 This recipe was actually inspired by my kids asking for the blueberry pancakes from Little Dom's, a neighborhood restaurant we've grown to love.  Unbeknownst to them, these hotcakes are also sprinkled with the perfect amount of ricotta cheese.  My older son Gavin would probably have a mild panic attack if I openly served him "pancakes with cheese."  I can already hear them both…"uhhh, it's not my favorite," before they even take a bite.
This recipe does a killer job of sneaking the ricotta into the batter, then adds that creamy goodness to the inside. Have no fear – your little nerds will not be able to sense any funny business going on with these blueberry ricotta pancakes, certainly not anything as crazy as cheesy pancakes…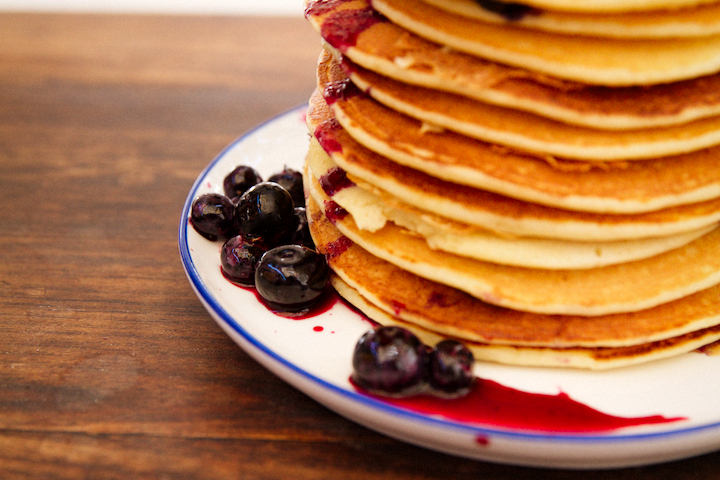 Have blueberries ever looked so perfect?  I love how they drip perfectly purple, saucy goodness.
First in a small bowl, combine the dries and wets to make a base.  Next – get whipping! The egg whites help step-up the 'fluff' factor of these fantastic pancakes.
Fold the egg white fluff into the base in three parts, ensuring maximum fluffiness.  Then, pour the mixture into a measuring cup for easy pouring.  Get your griddle ready – it's on!
It's important to be extra gentle with the pour, and extra patient with the cook time. Wait until you see those wonderful little wonderful bubbles on top of the pancake, then you have your green light to flip! I get intimate and eye-level with these lovelies (you should too), and make sure they are nothing short of perfect.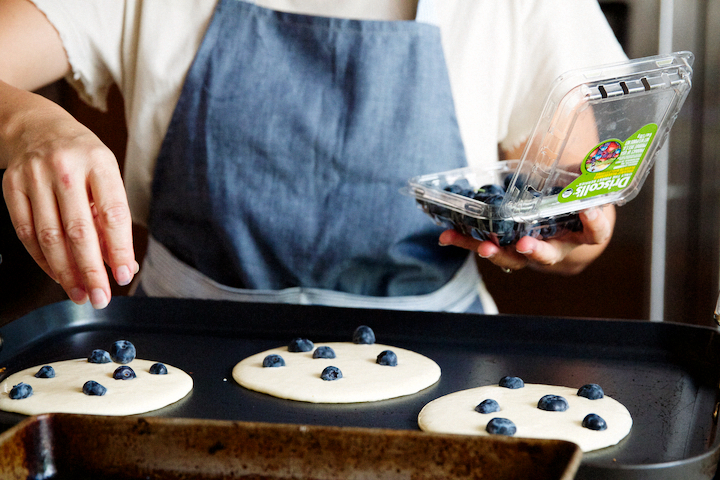 Now we throw in the blueberries – Liam's favorite step – and you know you're in the home stretch.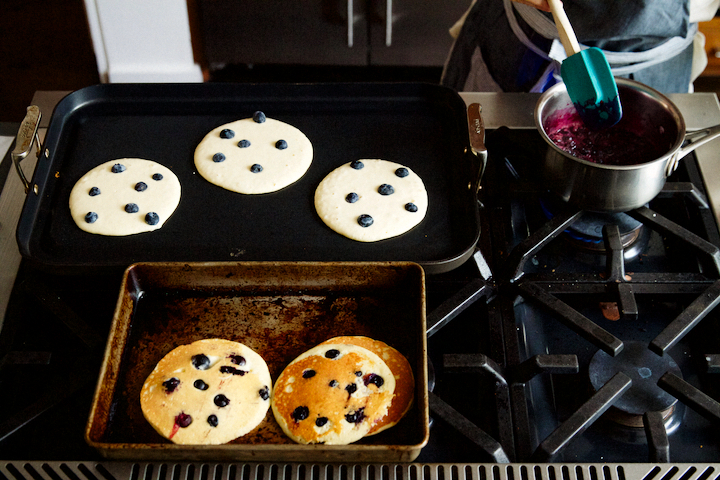 While the blueberry ricotta pancakes on the grill, I tend to the blueberry sauce accompaniment, multi-tasking as I also listen to the background story of Harry Potter outsmarting his pesky Aunt Petunia. Being able to multitask in the kitchen and listen to Harry Potter – now that's magic!
The sauce for the blueberry ricotta pancakes is easy, and comes with a fresh pop of citrus with the added lemon zest.  It isn't overwhelming, it just offers balance and freshness to the mix!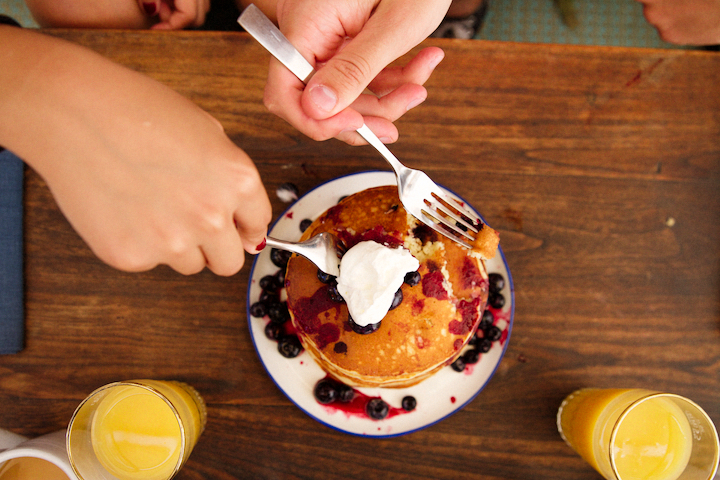 Happiness can be found even in the darkest of times, if one only remembers to turn on the griddle, oops I mean, light!
Recipe Credit: Modified from Food & Wine
Photos by: Maria Hedrick Photography