If  you're a follower of @TheSweetNerd on Instagram, you probably know by now that I have a dog Bailey, but today's post is all about…felines! These cat sugar cookies are a meow-thful of cookie, topped-with electric blue icing, sprinkles, and (one more pun?) paws-itive messages. These treats will make you the coolest 'crazy cat lady' out there – guaranteed.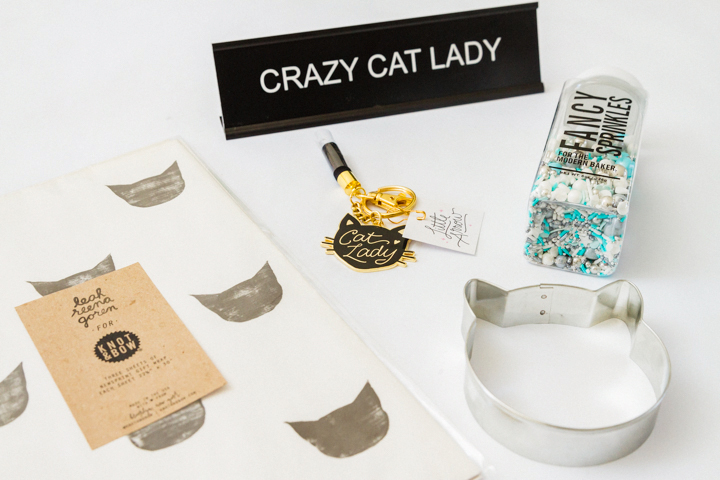 MEOW
This post is filled from nose to tail with cat fun. From cute paper to trinkets, feel free to use any and all to assemble a fun treat bag!
As for the cookie itself, I whipped up a batch of my tried-and-true sugar cookies (recipe below). Before baking, I used cat cookie cutters for the shapes.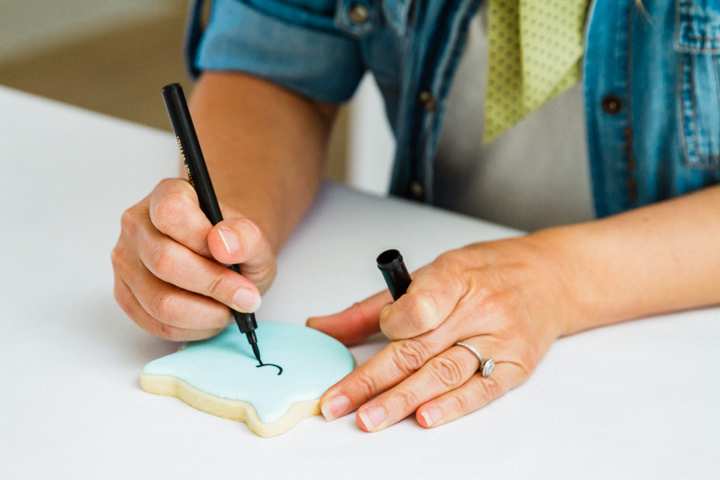 When it came down to the icing, I found this easy mix online – CK Royal Icing Mix. It's essentially an egg white base (meringue powder), and all you have to do is add water. If you're crunched for time or just plain ol' not feeling it, use the mix and get these kitties baking in no time. I also included my recipe below if you want to make it from scratch. Either way you go, puuurrrlease don't forget to add the electric blue dye to the icing before you pipe and flood the cookies.
Pipe and flood the icing, and after the icing dries, grab those Gourmet pens and start your drawing or messaging! Add one more layer of icing to the outer edge of the cat face, and before it dries, add sprinkles on top of the wet icing.
My inspiration came from Hello Giggles with their positive messaging, and I thought it would be appropriate for a femme spin in light of today's world. Of course, both boys and girls can enjoy messages of gratitude and claw-someness. Or come up with your own messaging!
Give these cat sugar cookies to your favorite little person in need of a reminder to smile.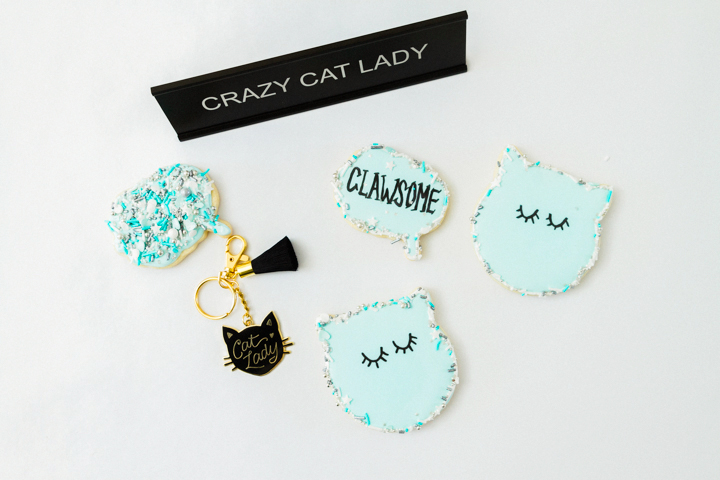 OUR FAVES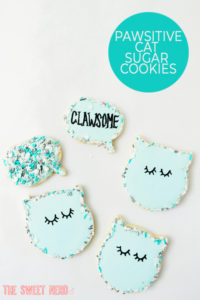 Photos by: Maria Hedrick Photography