These meringue kisses with a chocolatey surprise inside will win your heart over…and over…and over! Crispy on the outside, and marshmallowy on the inside, you'll feel like you've been kissed by a ray of sweet sunshine. I'll show you how to swirl and sprinkle these cute meringue kisses for a super bright and fun table. And if you still need a bit more meringue in your life, check out the rosettes with a dollop of rose I posted earlier this month.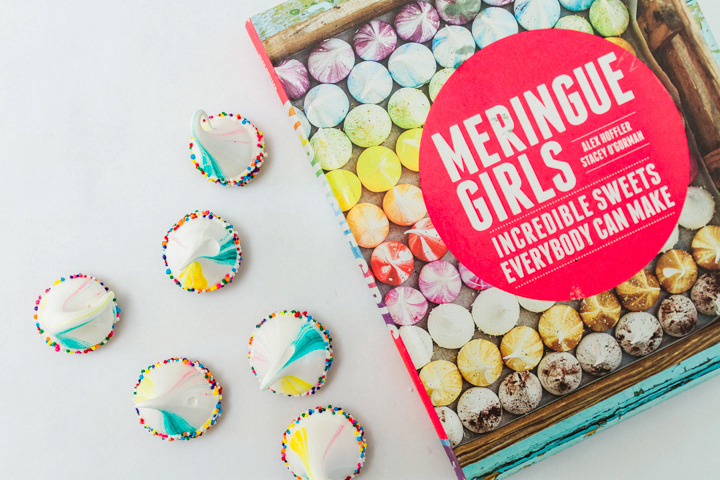 Thanks for the inspiration, Meringue Girls! These gals from the UK have an incredibly colorful and sweet cookbook on all colors and styles of meringue. They're popularly known for their meringue "kiss".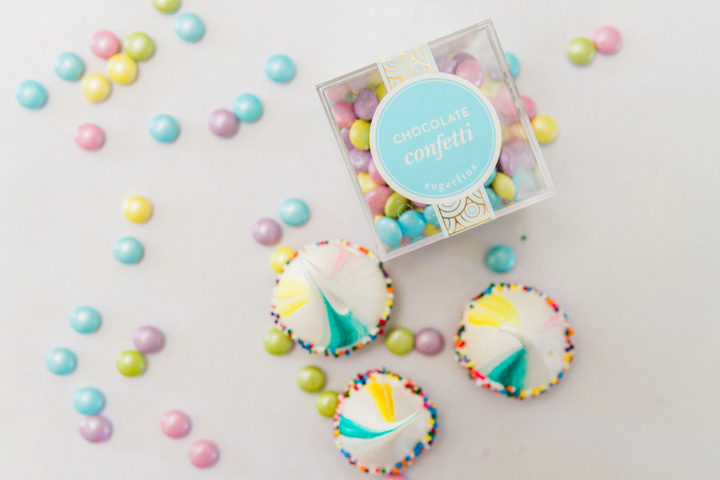 As you may have guessed by now, I love a little surprise to my dessert. These chocolate confetti candies are the perfect pastel colors and give a bite of chocolate with each meringue kiss. Of course, you can add Skittles, M&Ms, or other candies – feel free to pick and choose candies based on whatever color palette you're going for.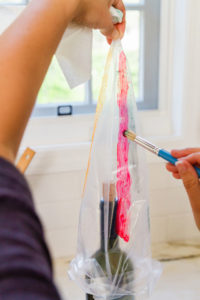 PAINT THE BAG
Turn the piping bag inside out over an empty wine bottle. Using food coloring and a paint brush, paint strips of color on the piping bag with whatever selection of colors you want the meringue to be.
KISS THE CHOCOLATE
Whip up a batch of meringue and fill the now colorful piping bag. Set the individual pieces of chocolate candy on a piece of parchment and squeeze out the meringue kiss over the chocolate.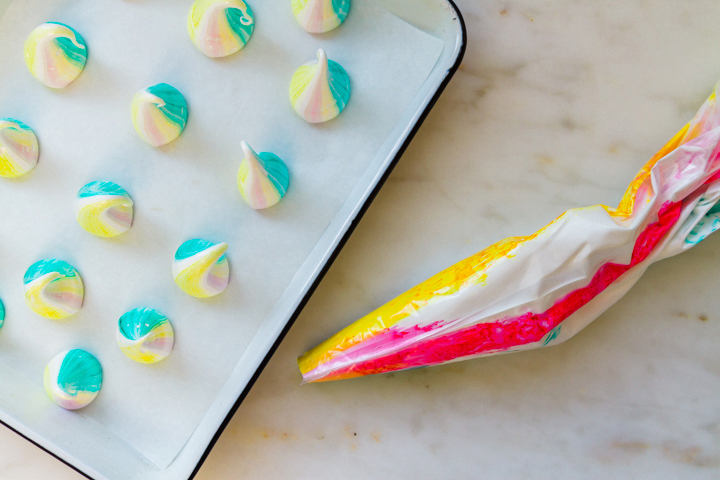 Gavin helped me with this part and he said they were like little gnome hats. Next we'll have to make some kind of edible meringue-marshmallow gnome to go with the gnome hats. One for 2019!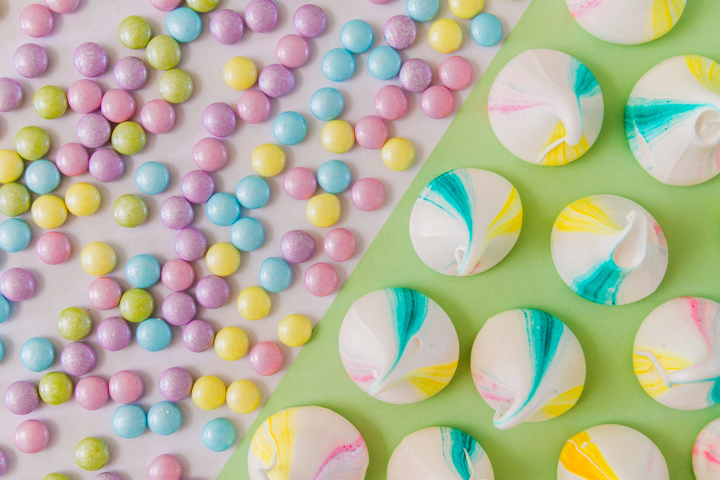 You can leave the "gnome hats" as is or you can heat up melting chocolate and get out your sprinkles. I dipped the bottom of the baked (and cooled!) meringues into the melting chocolate, and then the sprinkles. Gnome hats or kisses – there's something for everyone.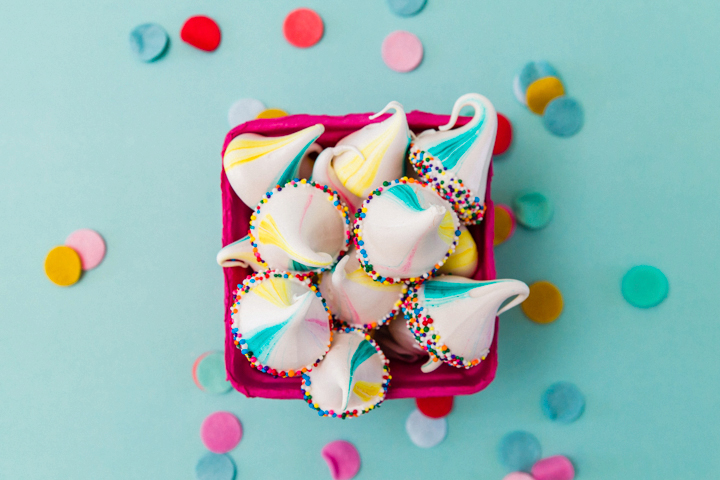 OUR FAVES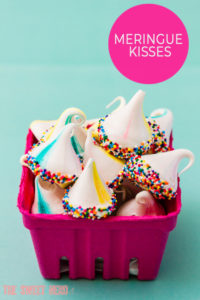 Photos by: Maria Hedrick Photography