Ever heard of a place called Valley Wells?  It was THE place to be as a kid during the hot summer days in Trona, California, where my Grandma Tory lived.  We used to swim all day in a saltwater pool and come back to a home smelling of fresh baked sour cream sugar cookies.  Those were some of the best summer days I can remember as a kid. I'd be surrounded by loads of cousins, my big brood of five siblings, and lots and lots of cookies!
Grandma Tory was a Goddess baker in my eyes and this is my rendition of one of her vintage recipes.  A Betty Crocker fan at heart, her kitchen was decorated in copper tins of every shape which kept me in awe every time I visited.  This batch of sour cream sugar cookies is for my Grandma Tory!  Love and miss her.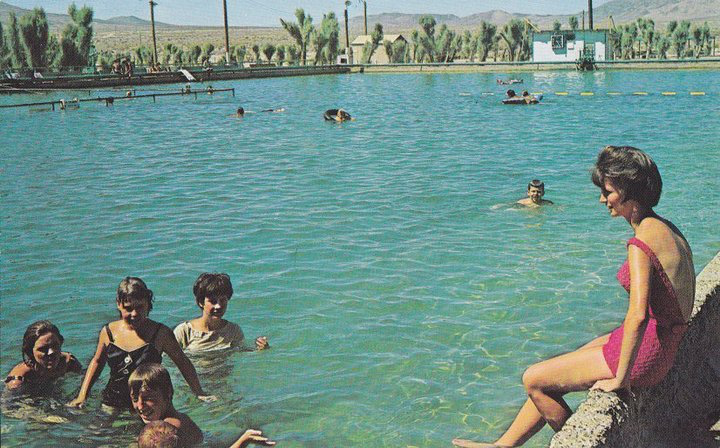 I spun her classic recipe a la Sweet Nerd, but I kept the sour cream to give it that creamy, not-so-sweet inside.  It is the perfect balance to the American Buttercream icing smothered on top.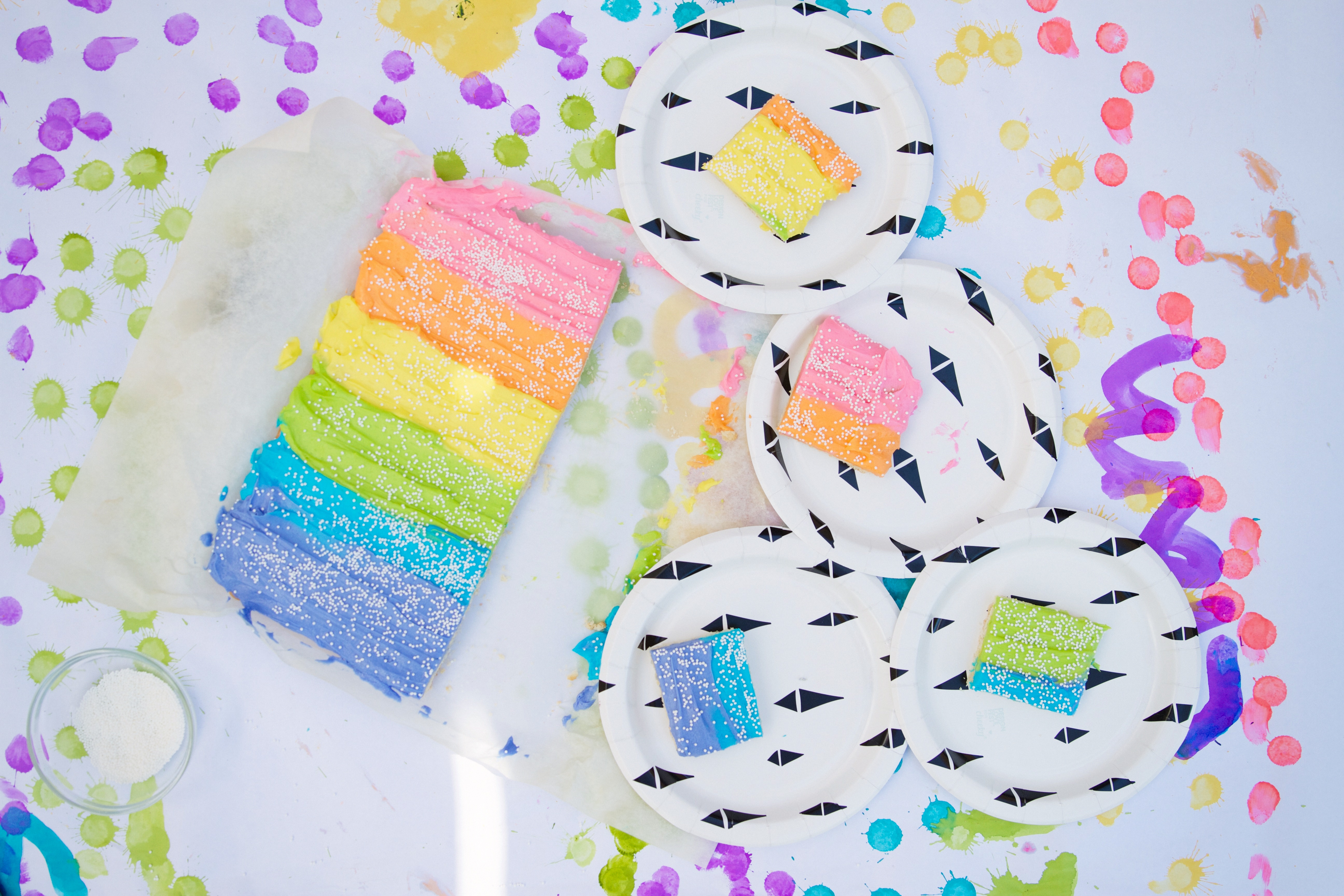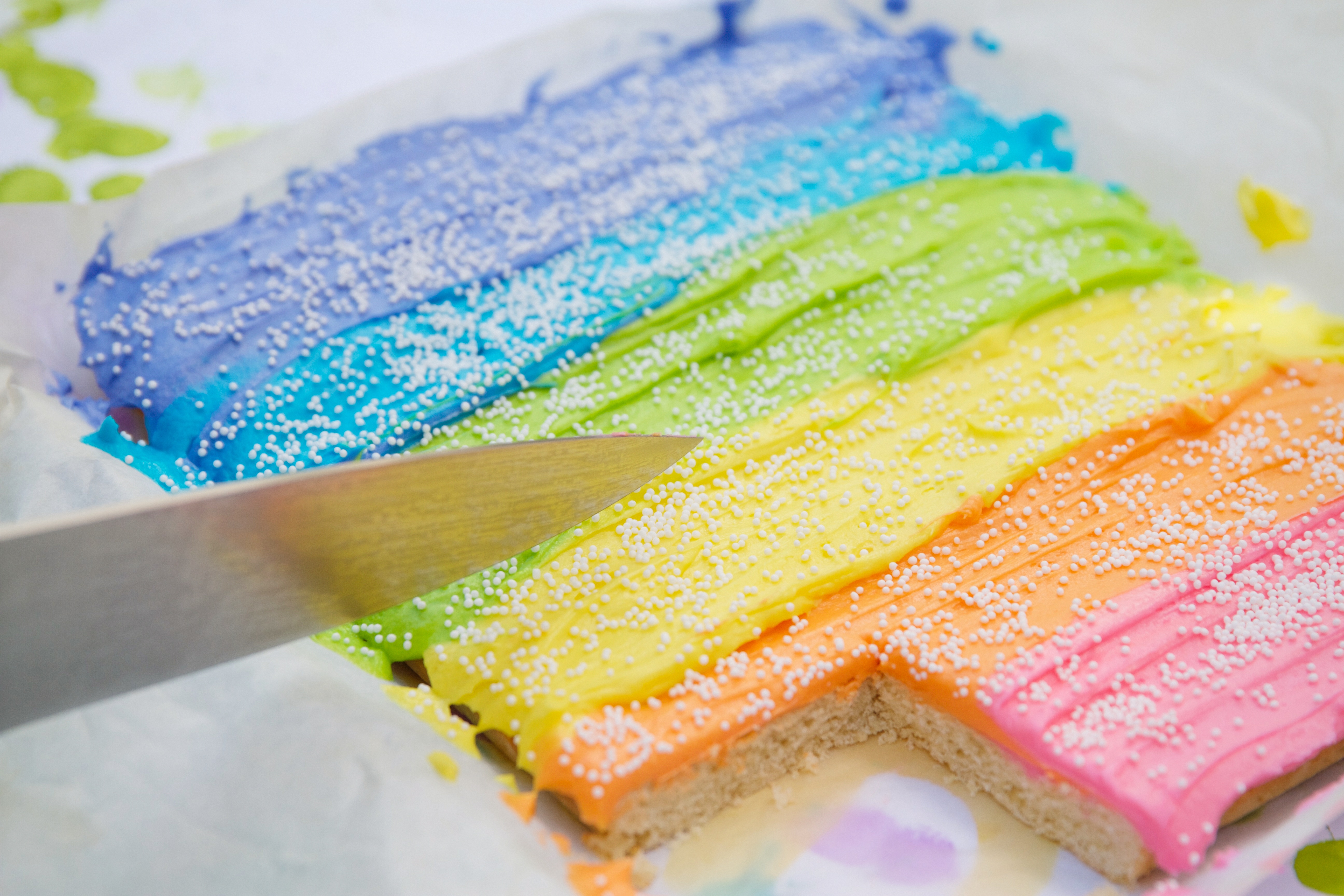 Liam and I turned our batch of sour cream sugar cookies into a large cookie bar topped with rainbow ombre buttercream icing and sprinkled with white nonpareils.  His eyes lit up as bright as light bulbs while we were making each of the buttercream colors.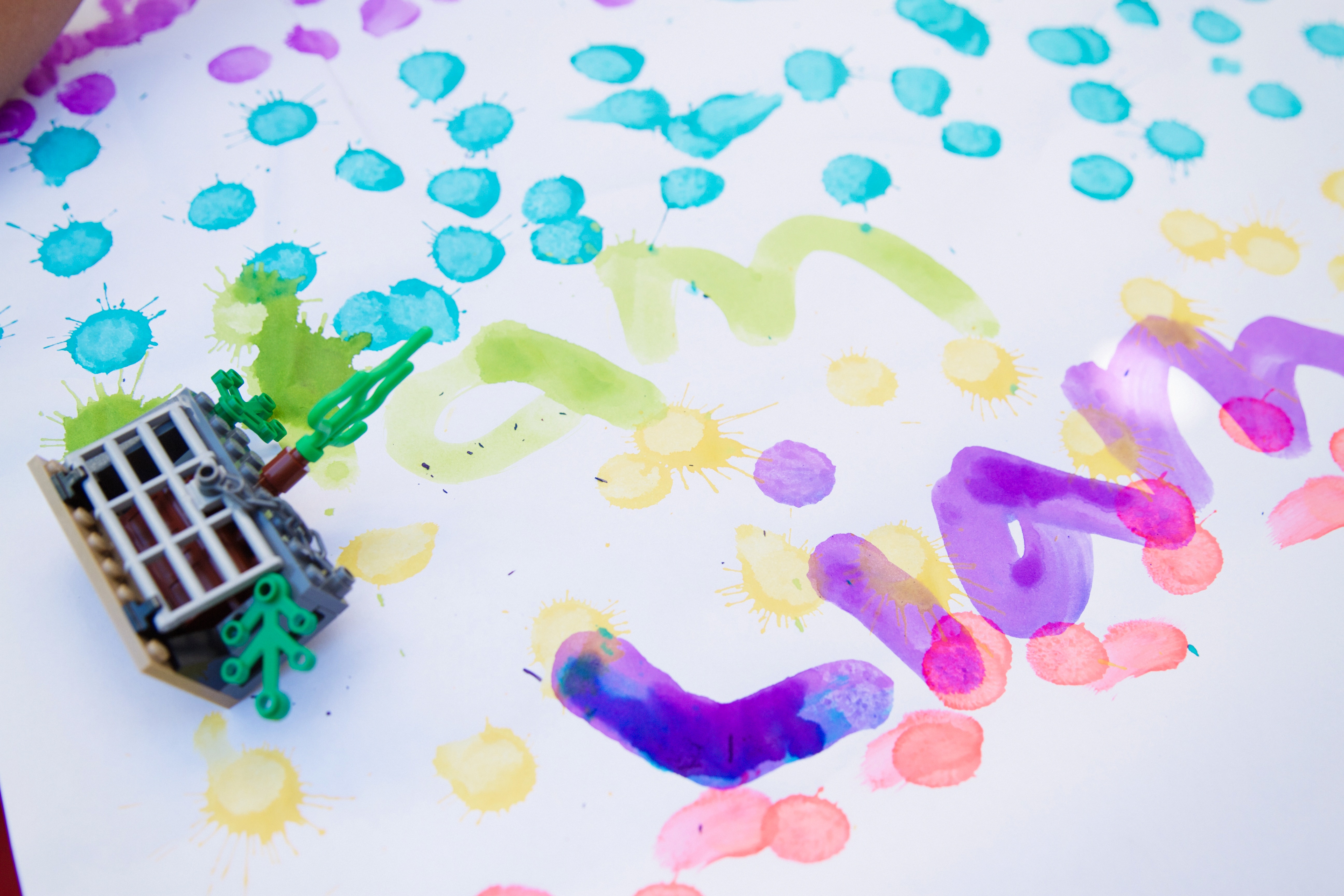 As he painted a rainbow, dotted the sun rays, and spelled his name in bright colors, Liam took complete charge of the backdrop!  He made me so proud with his fun, artistic skills and love of baking with his mom. My little rock star!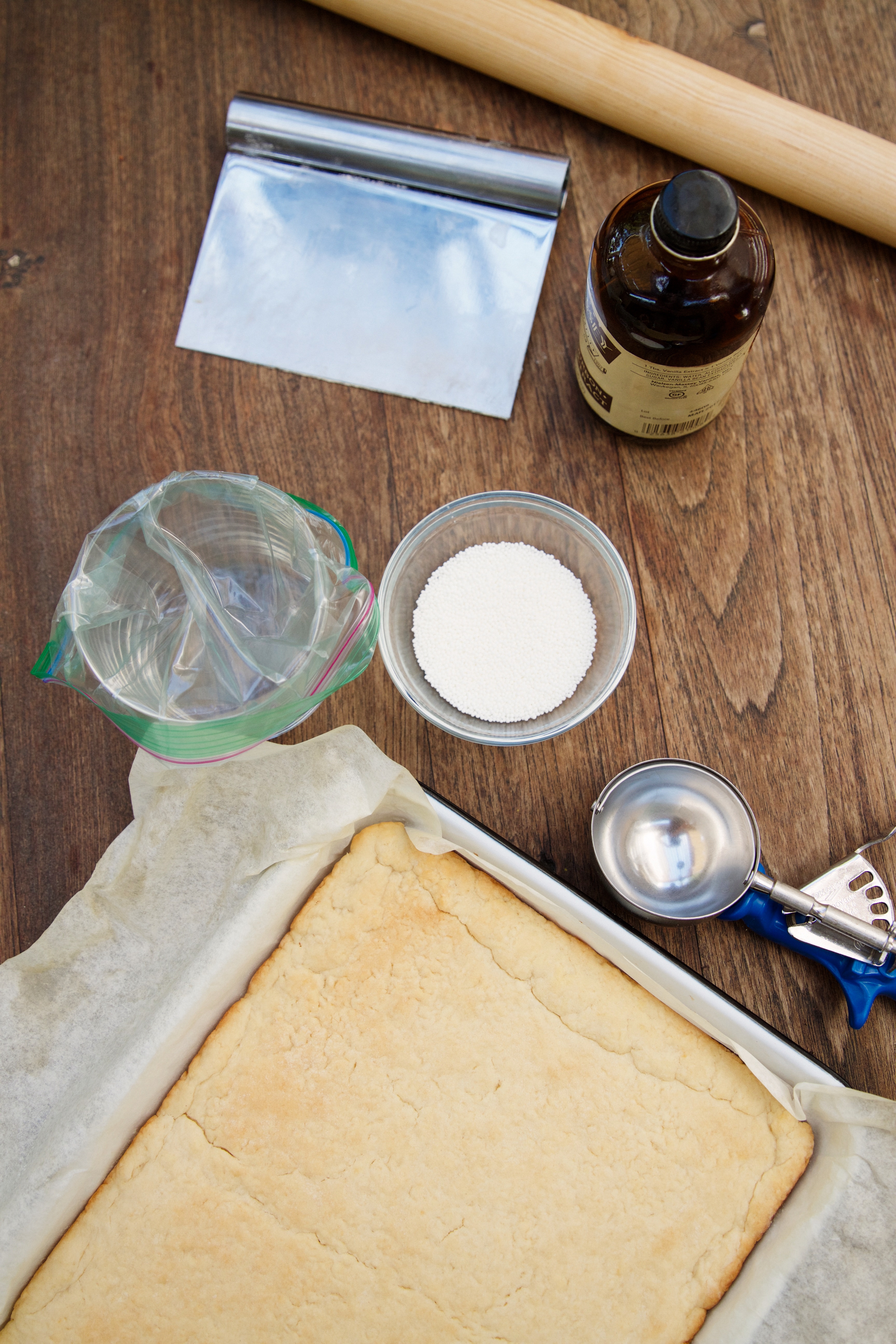 We started with a basic sugar cookie bar.  It's an easy recipe to follow with the key ingredient being – sour cream!  It is not the prettiest of cookies before it's decorated, but it is absolutely my favorite type of sugar cookie.
Fun Kid Tip: As a former educator, I can never pass up the opportunity for a little learning so we ended up sketching out the name of each color we used on a popsicle stick (and yes, we included the color mint as it's his favorite!).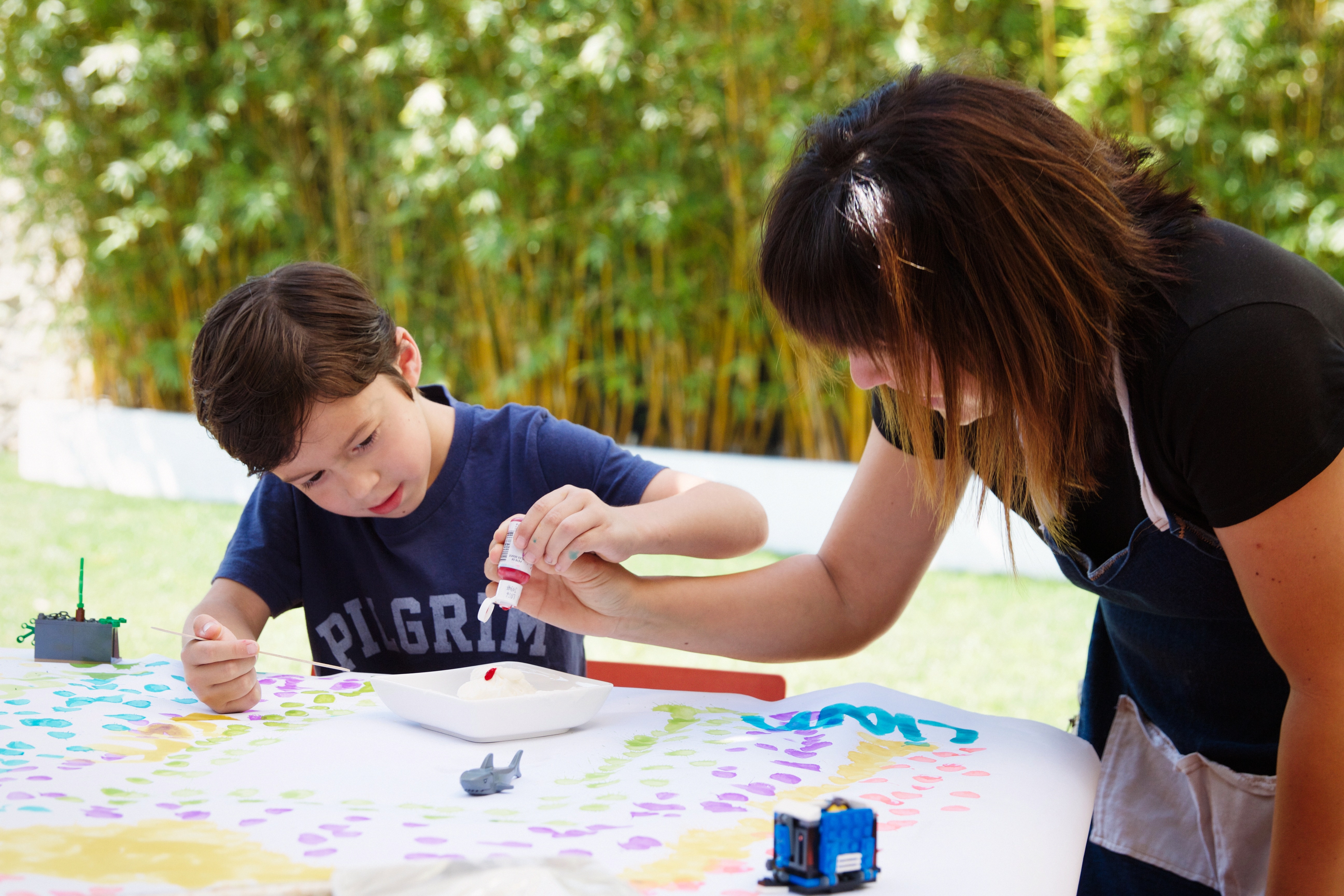 Then, we mixed and matched our colors to get the perfect consistency, adding a little more or a little less food coloring to help us achieve the exact colors we wanted. (Another tip: use an ice cream scooper to measure out equal amounts of frosting when you're ready to mix it up).
Let your little nerd drop the food coloring in with the frosting, mix it up, bag it, and organize it in the order that your frosting will be on a cookie sheet.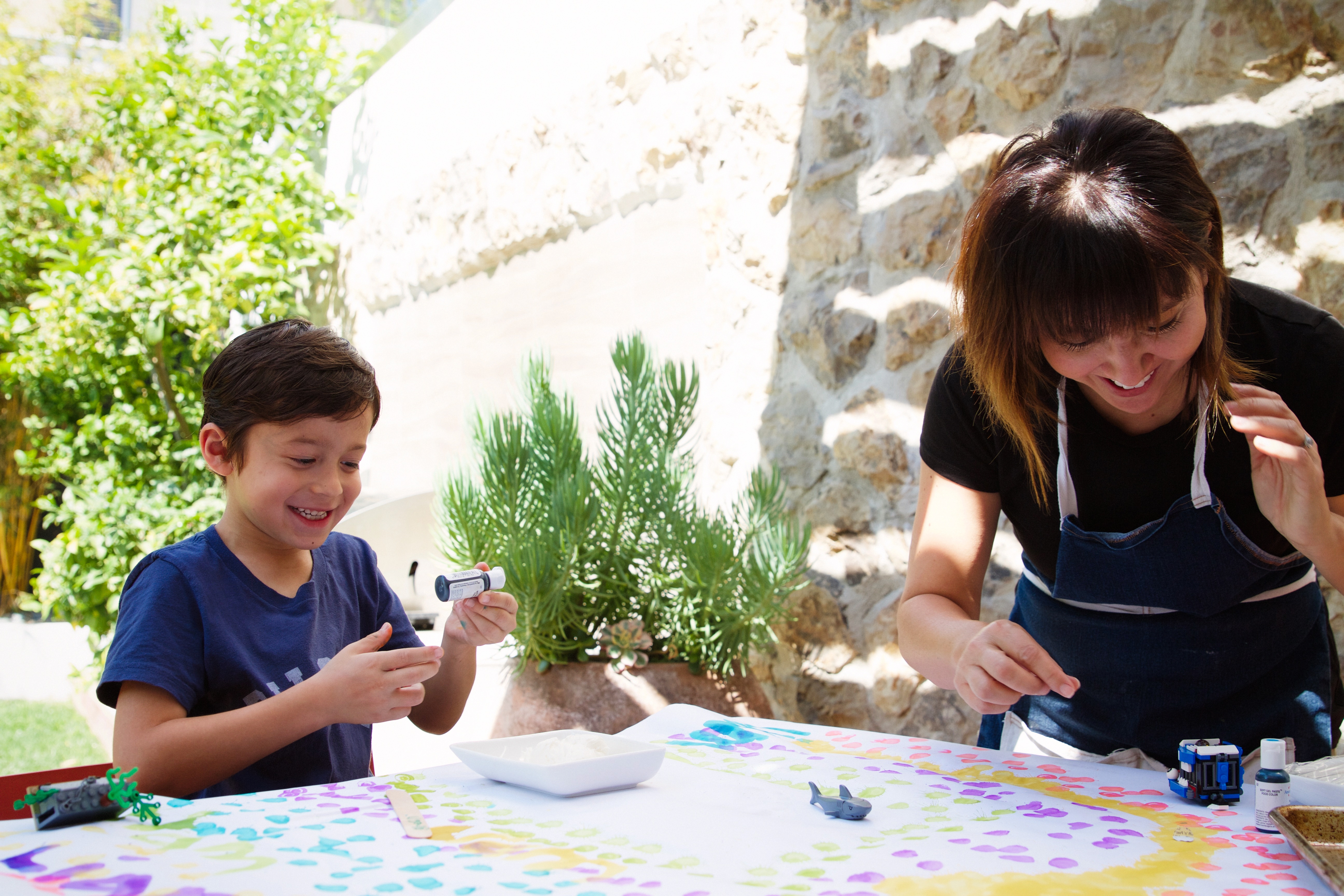 Now here's the best part – it's time to get messy. Liam and I wouldn't have it any other way.  I swear, that kid and I could figure out to have fun trapped in a box!
Now, take the plastic bag of icing and squeeze out each layer of frosting onto your cookie bar, one by one.  Then, use an offset spatula to evenly spread out the icing to create each long line of colored frosting in the cookie sheet, just like a rainbow. Try to be careful not to overlap the colors too much, but it's totally fine if it looks like it oozes into the next color.  It's all about having fun, right?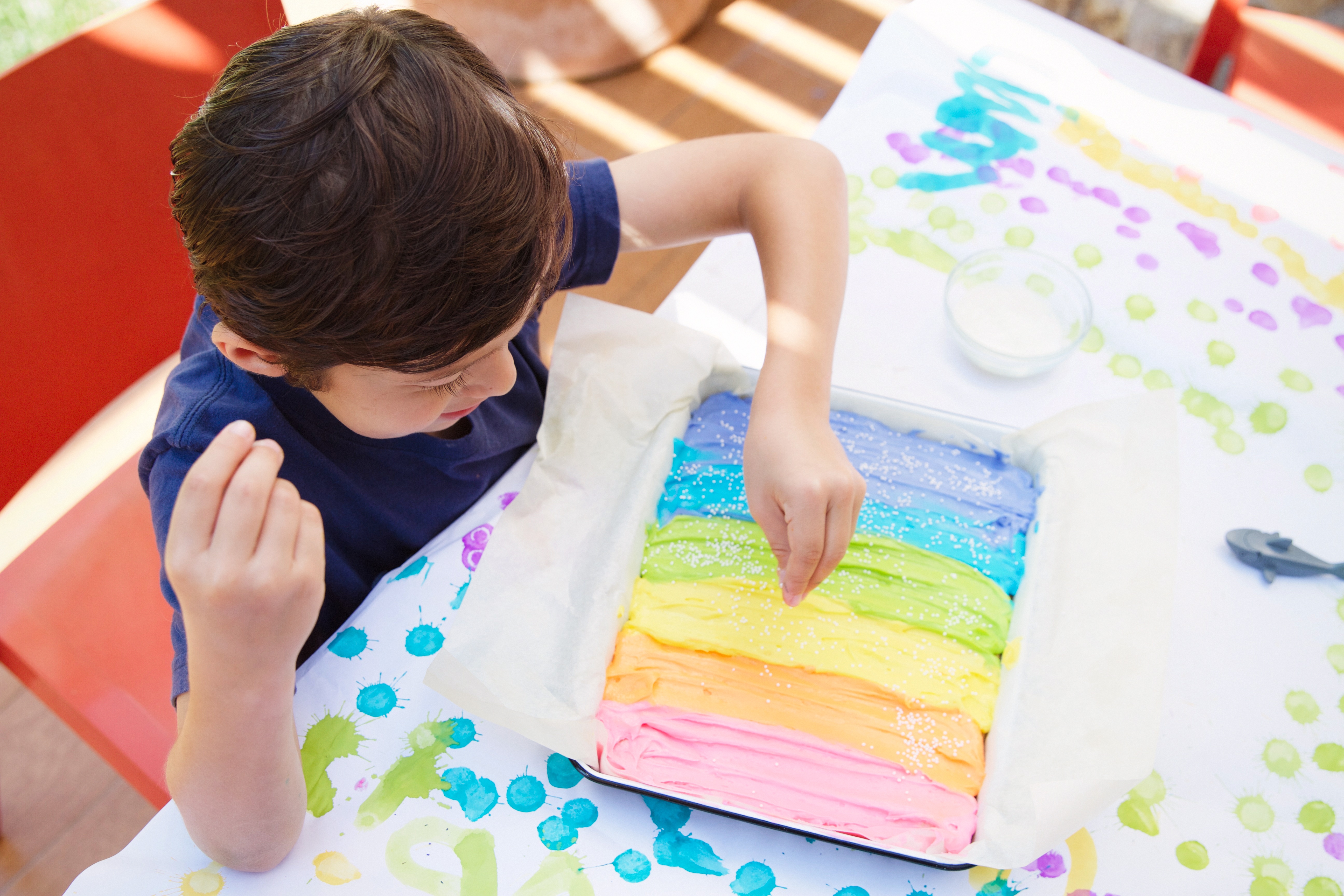 Liam loved sprinkling hundreds of the 'little balls' aka nonpareils on top of the cookie bar.  He took this job very seriously as he carefully sprinkle the nonpareils evenly on top of each color!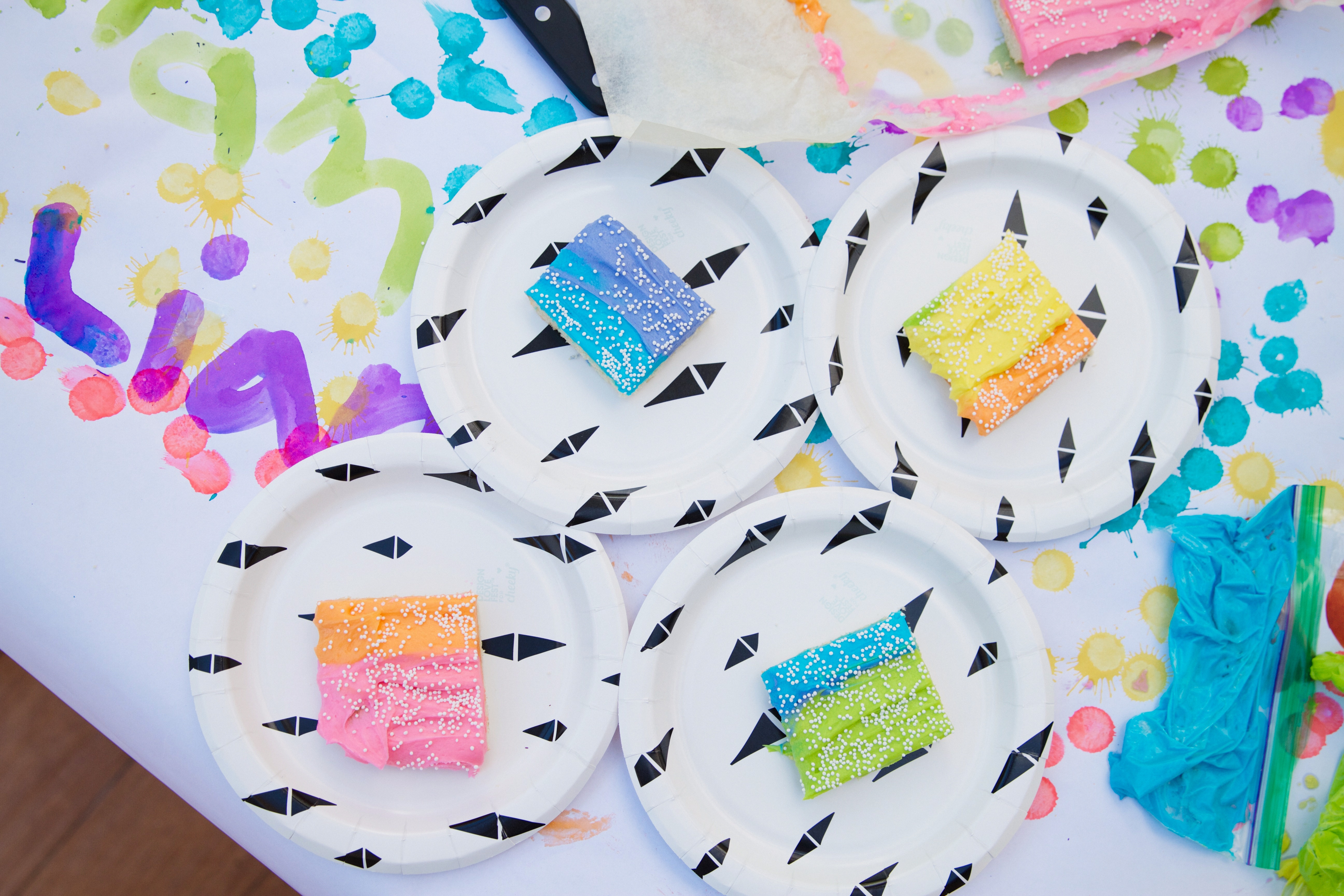 How much do you love these plates? I got these Design LoveFest plates from Bri Emery's latest collaboration with Cheeky Home. Serving these fun cookies on funky plates just ups the cookie fun ante. And now…it's time to devour these buttery sour cream sugar cookies immediately!
Photos by: Maria Hedrick Photography