Our family is gearing up for our first Fourth of July at our new (well, kind of new!) house and we're stoked! There'll be swimming and sparklers and lots of family – and of course, mass amounts of food. These Strawberry Cream Cheese Tarts are the perfect delight to pop in our mouths as we wait to watch the fireworks over Dodger Stadium.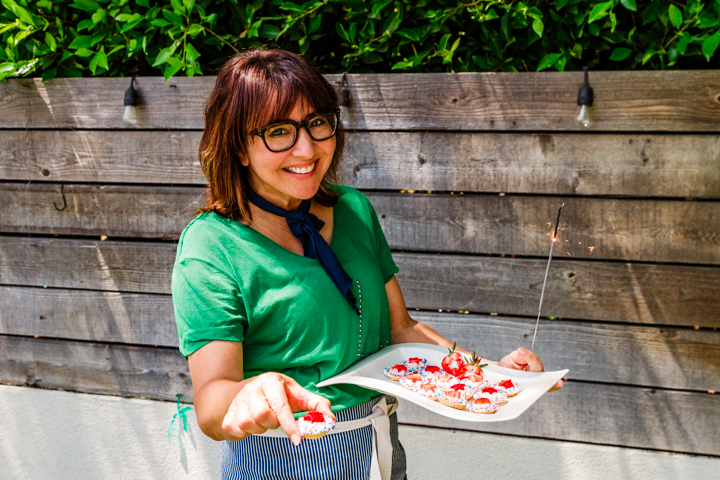 In the backyard, ready to party it up for the 4th!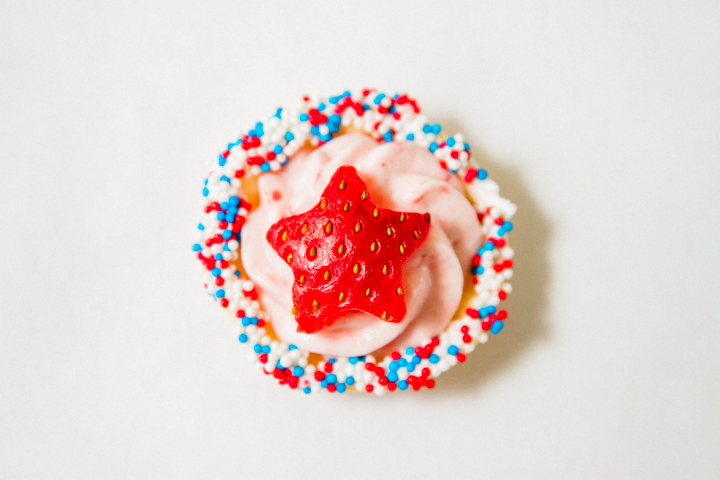 TARTS
I found these tarts locally at the Surfas Culinary District here in LA (aka my second home). You can find them at most grocery stores, and even online.
STRAWBERRY CHEESECAKE FILLING
Add strawberry puree to the mixture of cream cheese, heavy cream and sugar. Yum!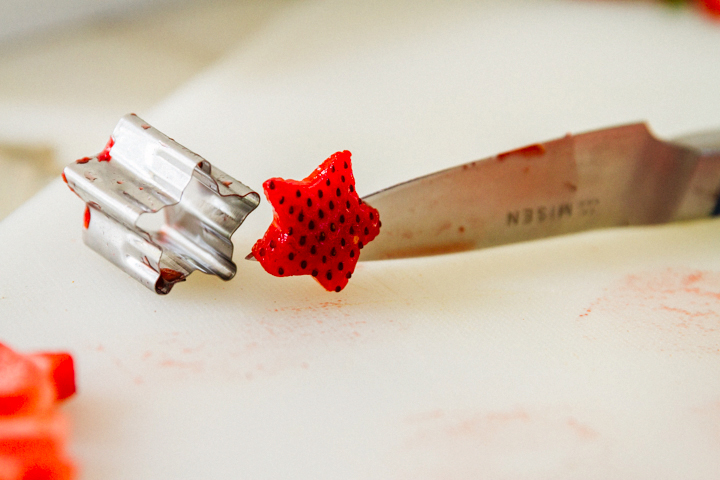 STRAWBERRY TART TOPPER
Prep the strawberry star topper by slicing the strawberries thinly. Use a small star cookie cutter to cut into stars.
Outline the rim of the tart with royal icing and dip in festive 4th of July sprinkles.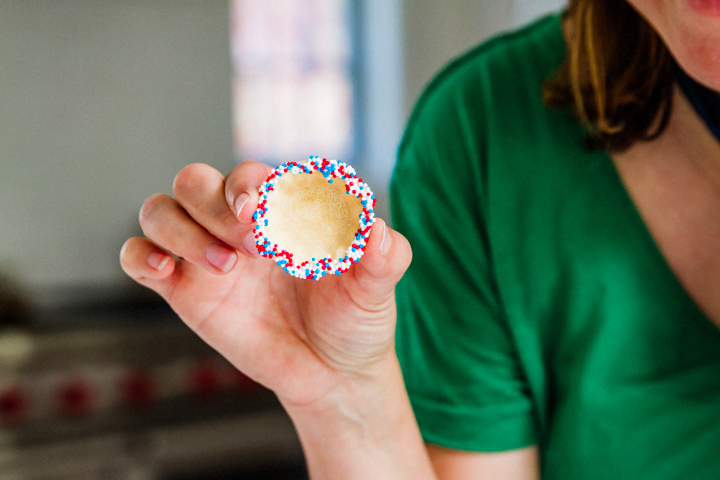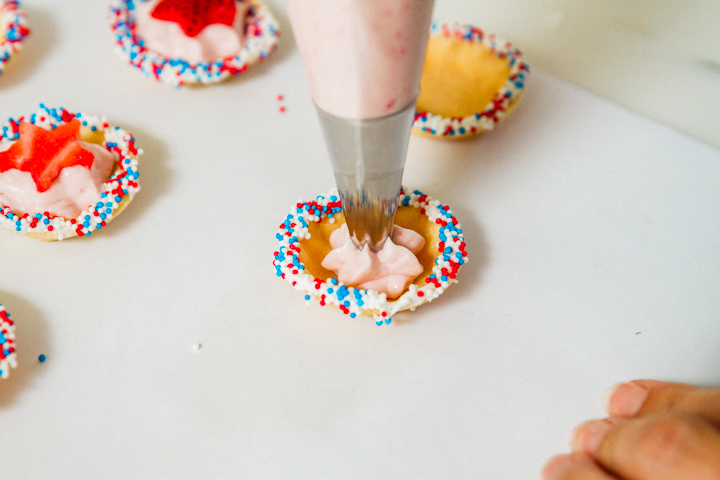 Pipe into cooled cookie cups. Refrigerate until set (approx. 2 hours).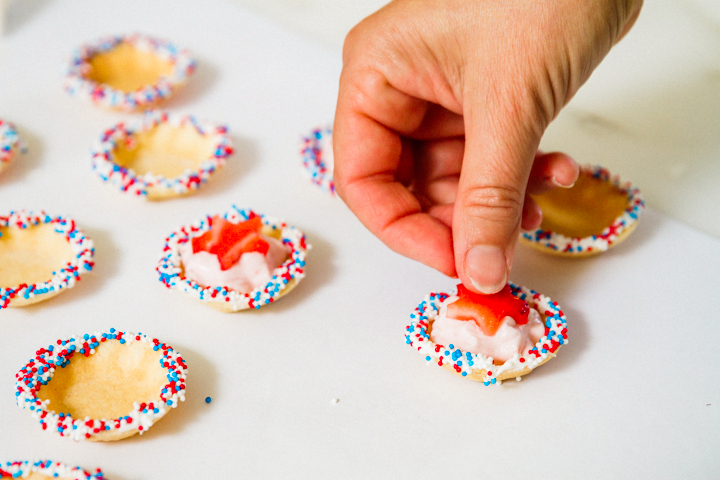 Add the strawberry star topper. Lastly, it's a must to add sparklers to the presentation. Hope your 4th goes off with a bang!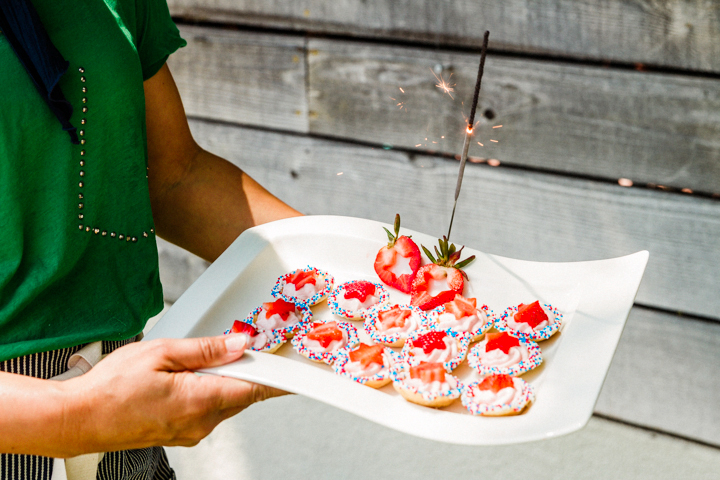 OUR FAVES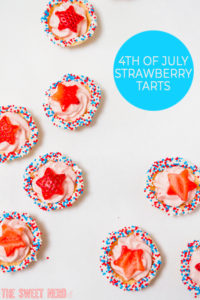 Photos by: Maria Hedrick Photography