I whipped up some easy Strawberry Cornflake Bars for ya this July 4th. Thanks to Christina Tosi of Milk Bar for this cornflake cookie recipe, which I modified to a bar and decorated to fit the season of fireworks and patriotism. The bars crunch like a rice krispie, and contains strawberries, cornflake cereal and marshmallows. Want more goodies for Independence Day? Look no further.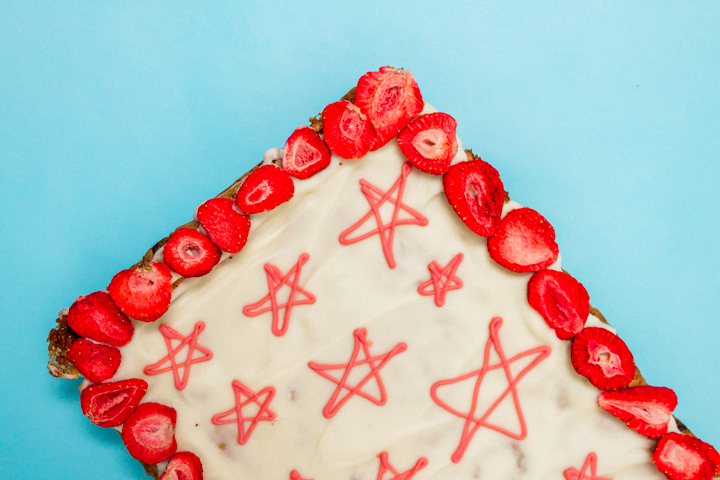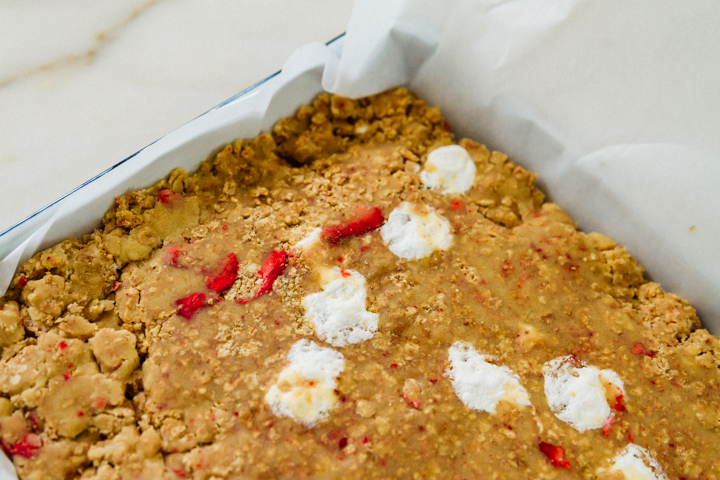 Mix the dough according to the recipe. Mind that Christina's recipe makes 2 9×12 pans, so either make a bunch or freeze for later. Make sure to refrigerate the dough for at least and hour or it won't hold its shape! Press dough into a 9×12 pan lined with parchment paper. After you stick it in the oven, keep your eye on this puppy because it's very easy to over bake these strawberry cornflake bars – trust me!
DECORATING THE STRAWBERRY CORNFLAKE BARS IN 3 STEPS
Melt white chocolate to cover the entire bar.
Decorate with stars in red/pink color.
Add a border of dried strawberries.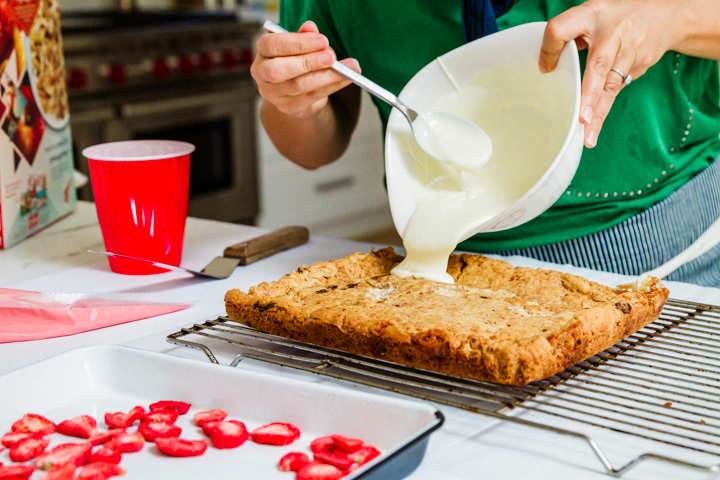 Melt the white chocolate melts and pour over cooled bar. Get the dried strawberries ready for the border (the original recipe calls for chocolate chips and I replaced with dried strawberries).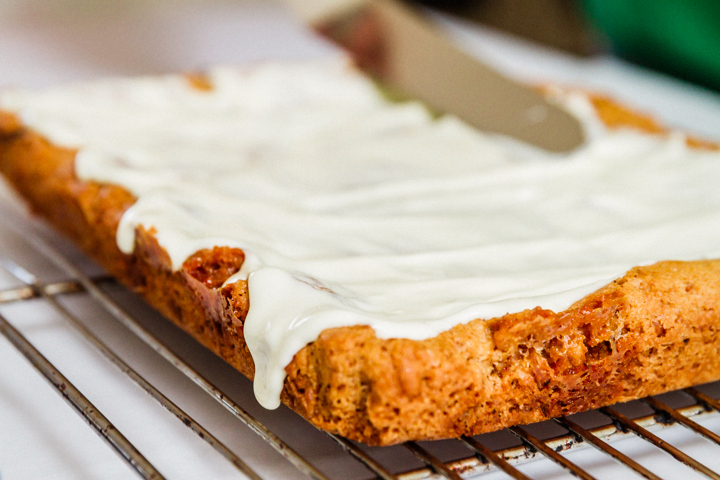 Fill a piping bag with melting chocolate for the stars. Here are two approaches to the coloring: buy white chocolate melts and adjust with candy coloring. Or, you can use white and pink/red melts.  I like Nerdy Nummies candy melts in "oh my berry strawberry" flavor.
Line the border with strawberries and there you have it! Strawberry cornflake bars: an easy, festive treat for the Fourth.
OUR FAVES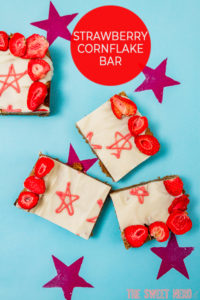 Photos by: Maria Hedrick Photography