Gal Pals? Oh yeah…. You know the ones that are the real deal. There are a few in my life where the words flow and the wine keeps us joyous company. Sometimes I need a double-dose and so I crafted this delectable Chocolate Wine Cake for those whopper moments. With this cake, you really do taste the wine. SLURP. I even added some street love with urban heart, love and kiss stencils with powdered sugar topper – an easy DIY play to give it a personal touch. So speaking of gal pals…This Chocolate Wine Cake is joining a virtual Valentine's party with a baker's dozen bloggers, so make sure to check out the rest of the deliciousness we'll all be offering! #Galentinesday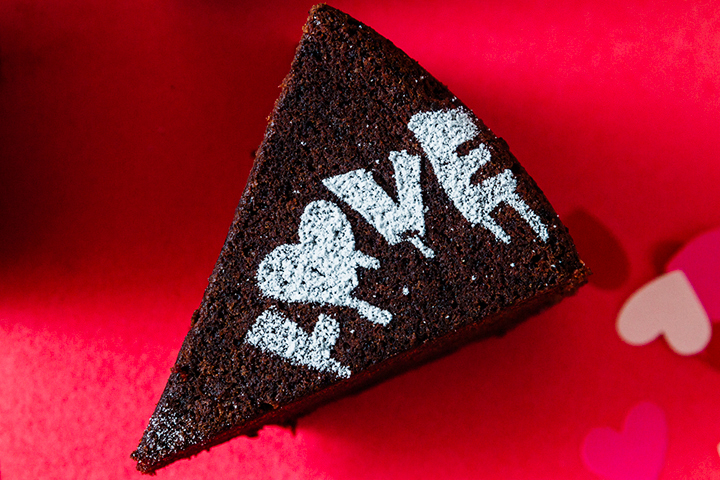 CHOCOLATE. WINE. CAKE BATTER.
Start by whisking the flour, baking soda, salt and cocoa powder in a bowl. For the cocoa powder I used
Scharffen Berger's Unsweetened Cocoa Powder
. In a separate bowl, beat the butter and sugar, and then add the eggs one at a time. Add the vanilla, and then alternately fold in the dry ingredients, then the wine. While you're at it, pour yourself a glass too…I give you permission.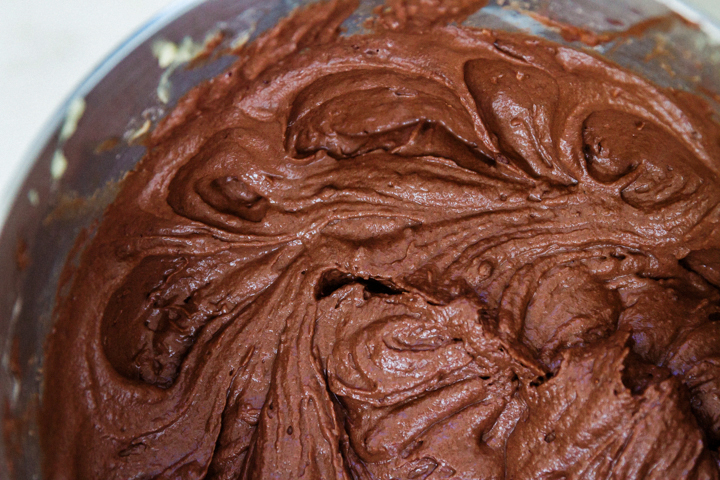 For the wine, I picked up a bottle of Bogle Cabernet Sauvignon; a decent cab that's packed with flavor that can be picked up at most grocery stores across the US.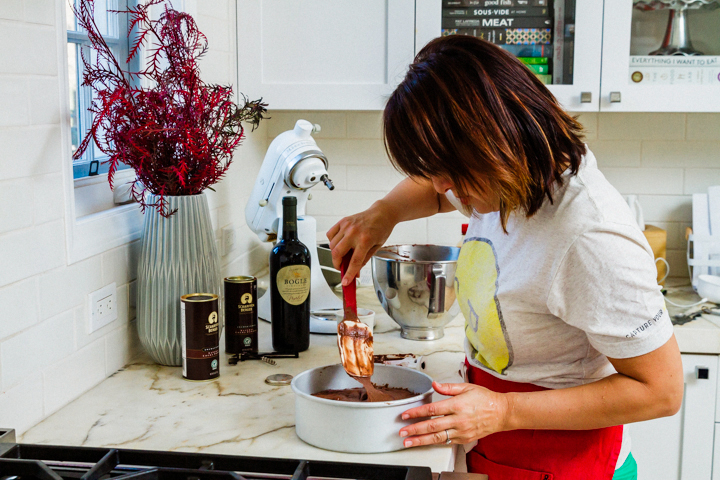 After 45 minutes in the oven, let the cake cool completely on a rack.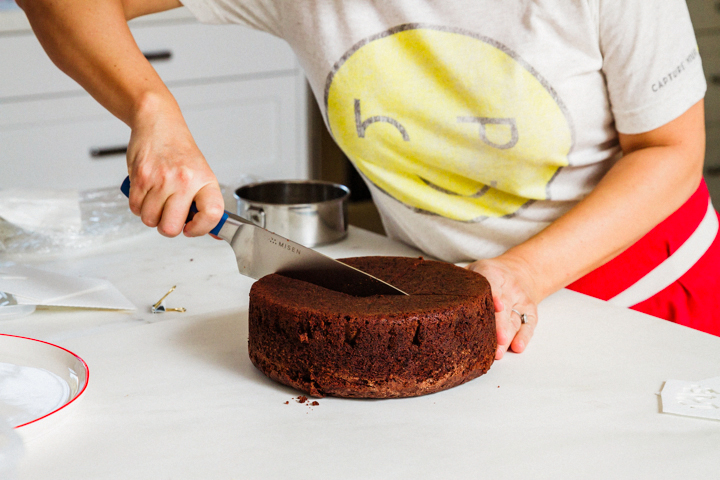 So there are two options here: keeping the cake whole and stenciling on the powdered sugar, or slice and decorate individually. My Misen chef's knife has such a clean cut; pretty-promise I'm not being paid to say that, it's legitimately that perfect!
CONFECTIONERS SUGAR TOPPER
The best tip for you is to always sift the powdered sugar out of the bag. The reason being, the sugar can get clumpy while it sits on the grocery shelves, and you can't do a thing with clumpy sugar. Need a sifter upgrade? My favorite is Bellemain by Epica.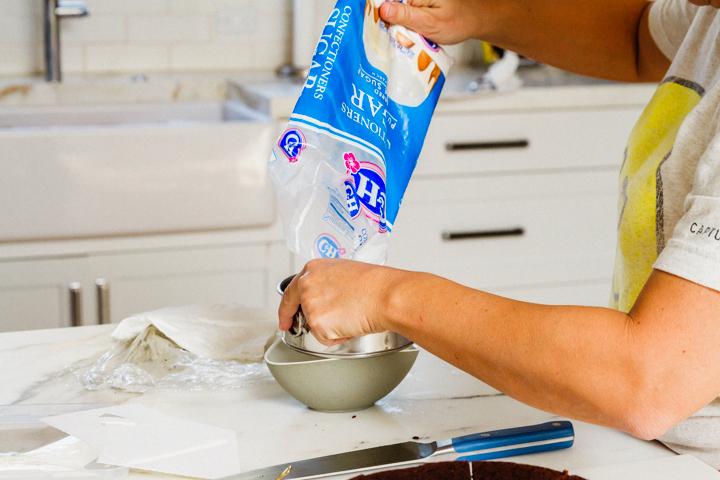 My friend Juan made me this "dripping-heart" love stencil, but there are plenty you can find at Michael's, Joann's and, of course, online. One of my favorite shops is The Cookie Countess – there are oodles of stencils for cookies and cakes in their online store.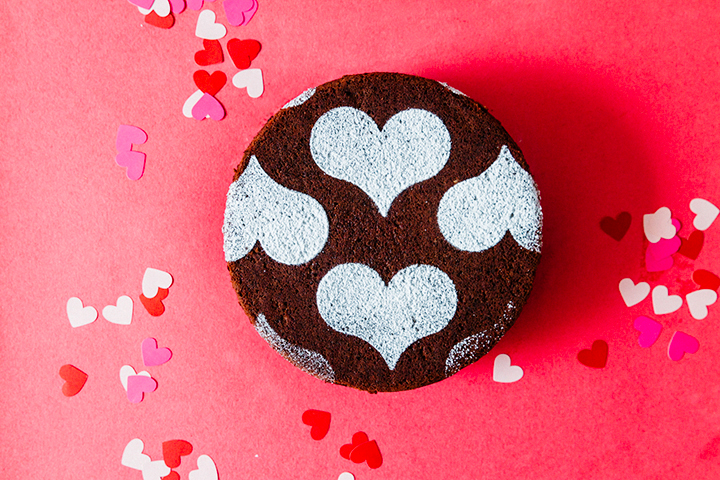 Wine and chocolate, you can't get more romantic than that for Valentine's Day, right? I can't wait to share this with Steves. Once the cork pops, you really won't be able to stop! <mwa!>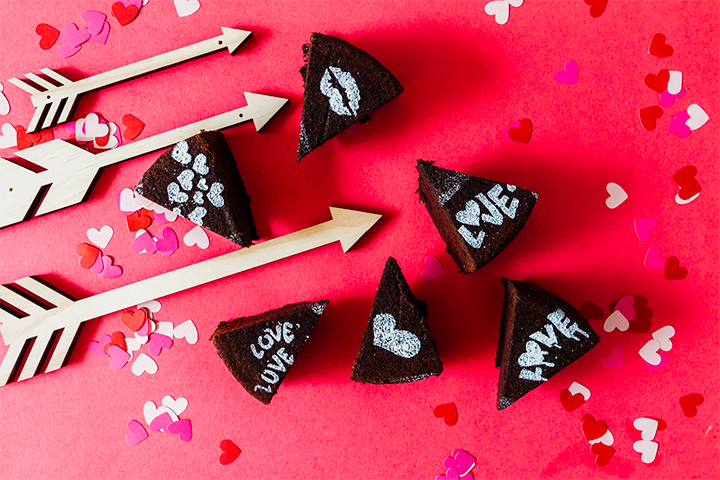 Check out my gal-pal blogger friends who have some rather insane desserts for your loved ones.  Cheerio.
Pink Grapefruit and Thyme Shortbread Hearts– Mary Ann from The Beach House Kitchen
Blood Orange Margarita Sorbet– Tamara from Beyond Mere Sustenance
Vanilla Rose Shortbread Cookies– Jennifer from Seasons & Suppers
Chocolate Panna Cotta with Raspberry Compote– Annie from Ciao Chow Bambina
Horchata Latte Cheesecake– Megan from Meg is Well
Chocolate Coffee Layer Cake– Katherine from Katherine in Brooklyn
Chocolate Topped Seed and Nut Bars– Suruchi from This Brown Kitchen
Chocolate-Bottomed Strawberry Fool– Allison from Seek Satiation
Earl Grey Frosted Brownies– Madeline from Madeline Hall
Red Velvet Whoopie Pies– Cathy from What Should I Make For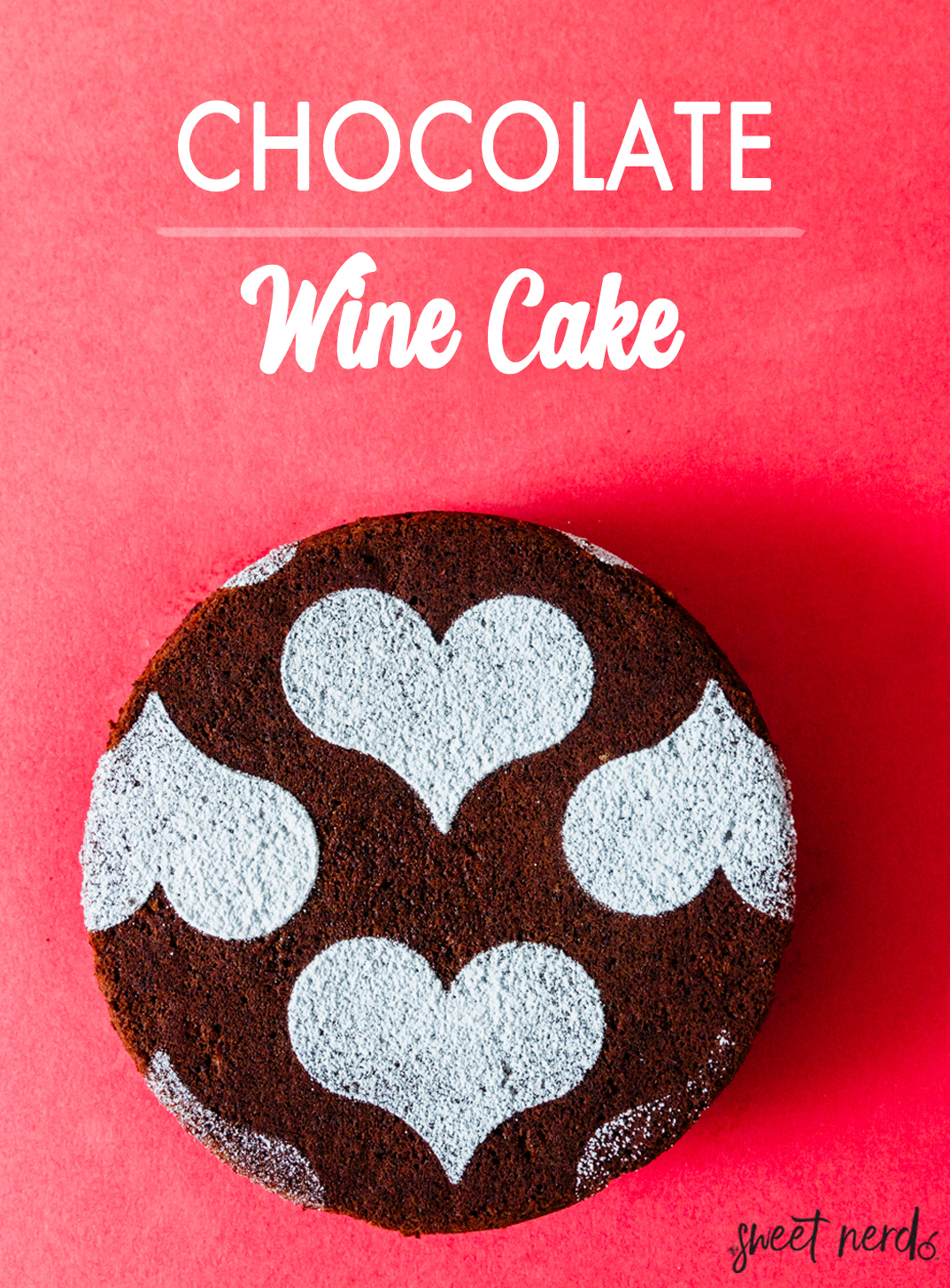 Photos by: Maria Hedrick Photography