So, my 10-year-old son might be my toughest critic. Especially when it comes to anything chocolate. Gavin was born with…shall we say a selective palate?!? Discerning may be more accurate or even downright highfalutin. We're talking about a kid who wanted bolognese for his birthday party at the age of three. He knows when I switch milk brands or if I serve lean versus fatty ground beef. I have found myself watching him while he taste tests for me, reading his facial expressions, anticipating his thumbs up approval. Needless to say, I've been practicing for months to get him to LOVE my chocolate cupcakes. The comments ranged from the frosting being too sweet or not chocolatey enough and I'd cringe when I'd hear Gav utter, "Uhhhh Mom, it's not my favorite."
Okay, cringe is a strong word, but I did try REALLY hard to make perfect chocolate cupcakes for his 10th birthday celebration at school. I even added a sugar cookie bolt topper to make them extra special.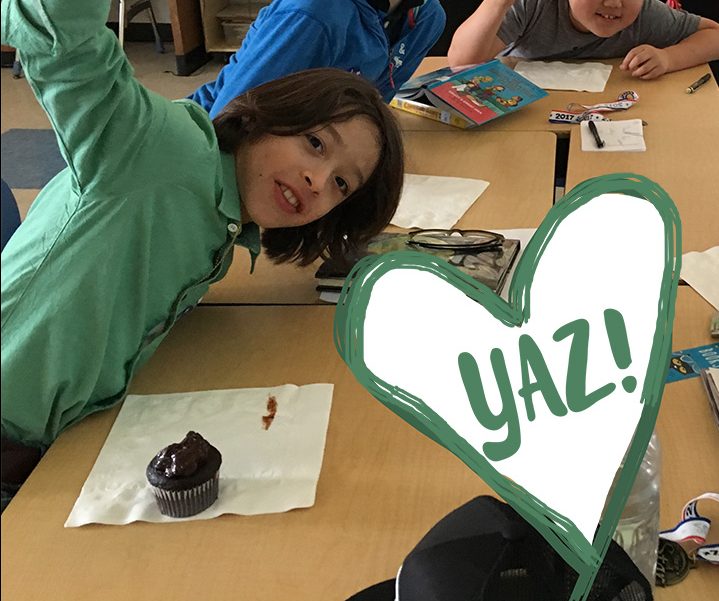 PUT THE CHOCOLATE IN YOUR CHOCOLATE CUPCAKES!
1. Scharfenberger is my chocolate of choice more often than not. Gav loves it and can honestly taste a difference if I happen to use another brand of chocolate.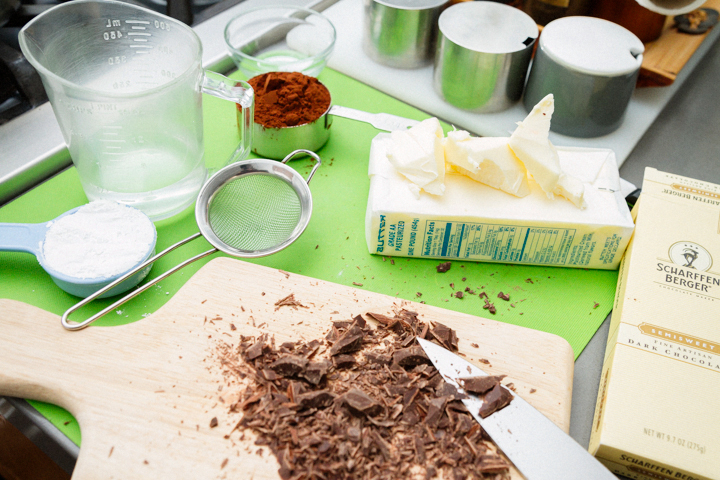 2. I used both chocolate bars and cocoa powder for these decadent cupcakes — come on, you really can't have too much chocolate.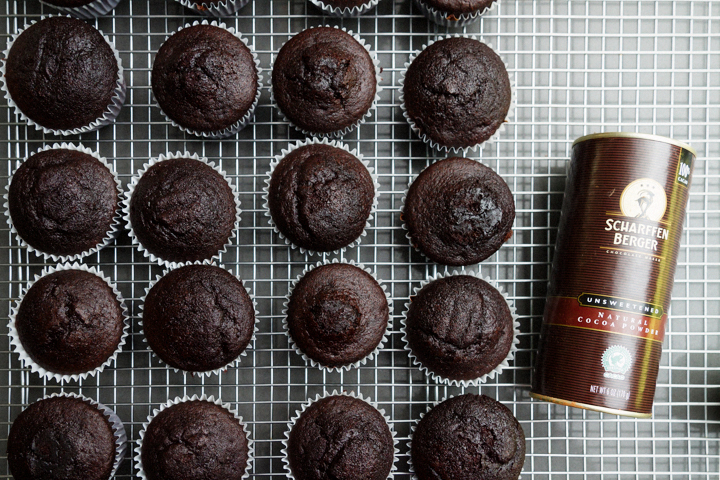 3. To start off the frosting, measure out the cocoa powder as you'll be mixing it with boiling water until fully dissolved. This helps create your chocolatey base for that rich frosted topping.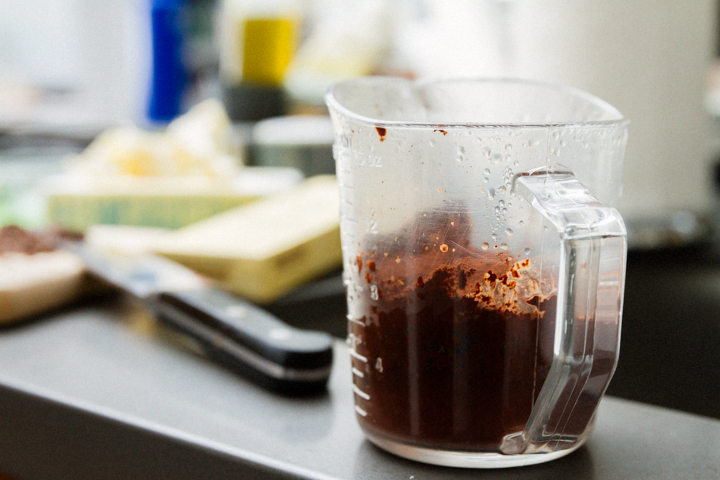 4. To melt the chopped chocolate bar, I put it in a stovetop safe bowl on a low temperature to slowly melt the chocolate. Keep stirring as it'll melt pretty fast!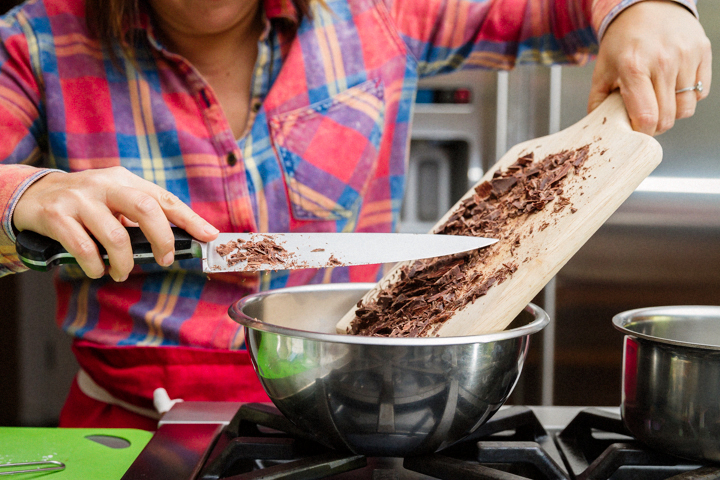 5. I recommend my Perfect Sugar Cookie recipe for those dynamic lightning bolts and you can use some of the melted chocolate to decorate, dunk, and glitterize the cookies.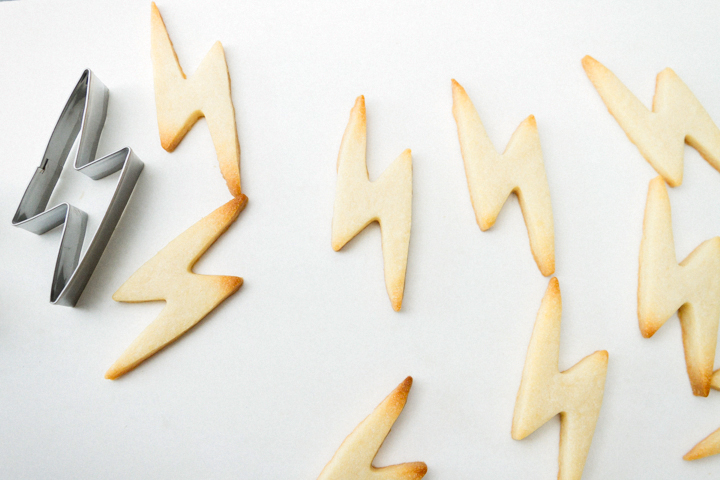 6. The Sweet Nerd that I am, of course, I like precise decorating lines so I pour a little bit of the melted chocolate into a piping bag with a thin tip to outline some of the lighting bolts. You can fill the inside of the cookie with glitter for an extra pop of fun.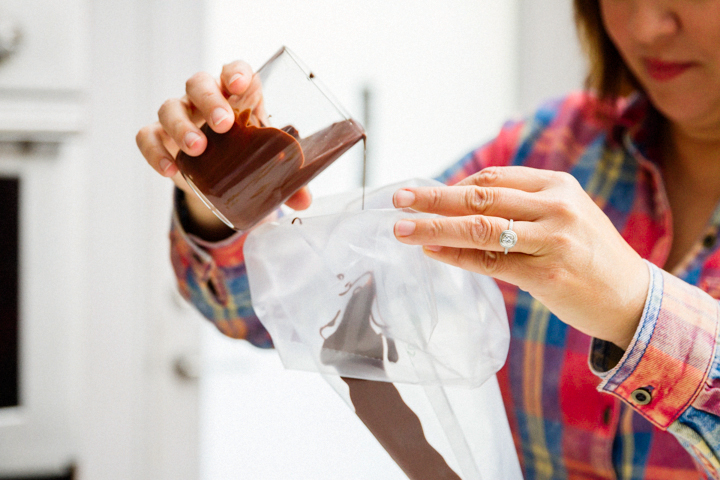 7. And when all else fails, just dunk them in chocolate. Trust me, there will be no complaints!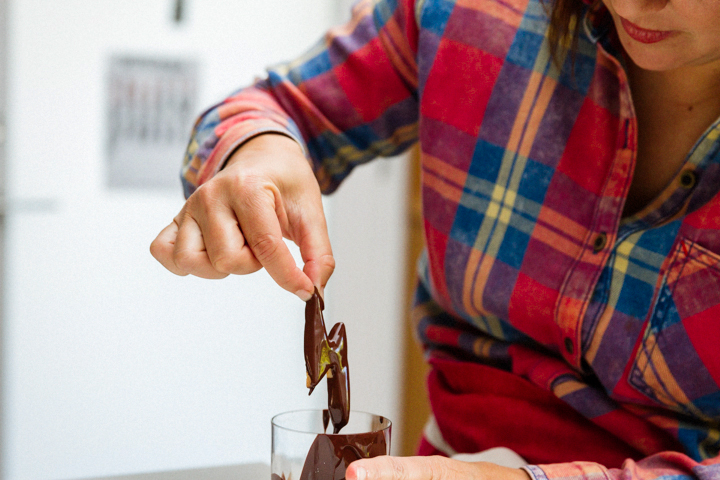 I personally love gold flecks!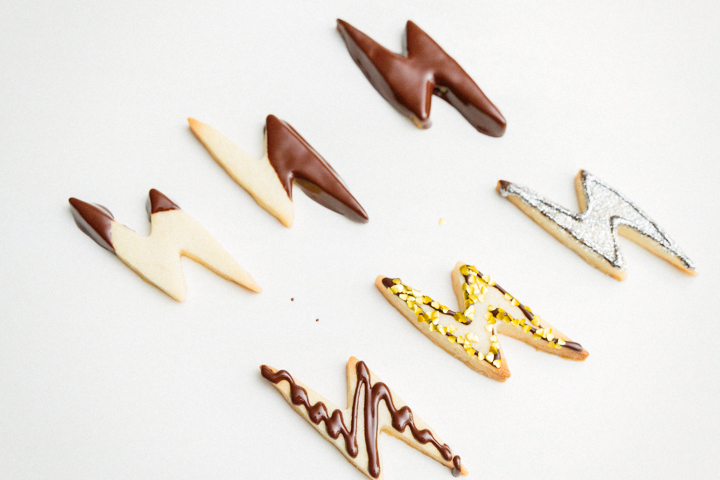 4. CUPCAKE FROSTING: Whip up the butter, sugar and salt until becomes pale and fluffy. Add the melted chocolate (after it has cooled) into the mix. Lastly, add the cocoa mixture, blend well, and you're ready to go!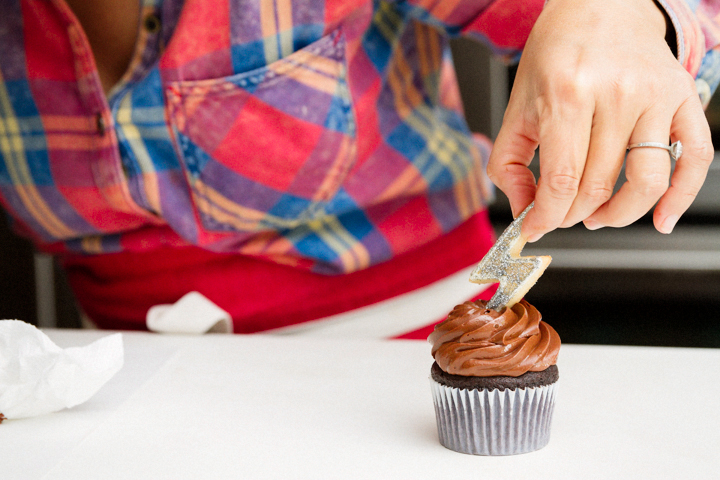 I had to talk Gavin into letting me add the sugar cookies on top and a sprinkle of glitter. It was not an easy negotiation but I think he enjoyed it in the end.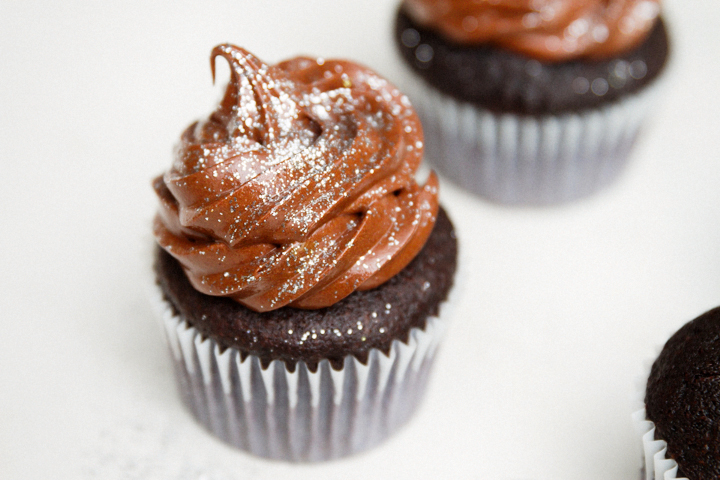 I couldn't resist giving this chocolate cupcake some glam because of that rich luscious chocolate frosting. But truth be told, when you're a ten-year-old boy, glitter is something that can teeter on the edge of "not cool."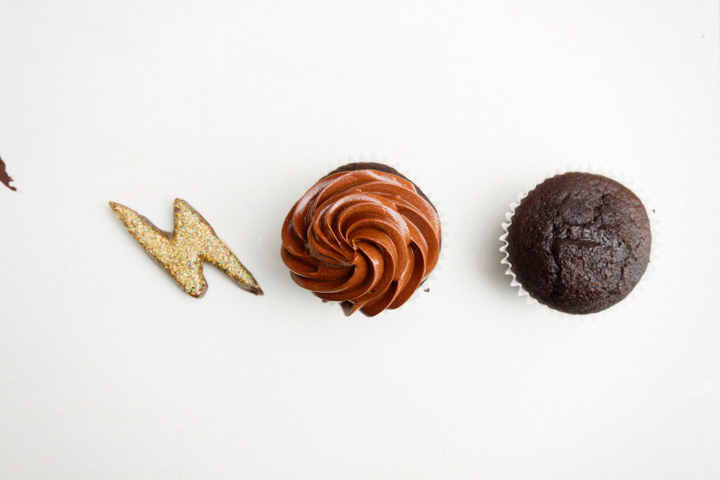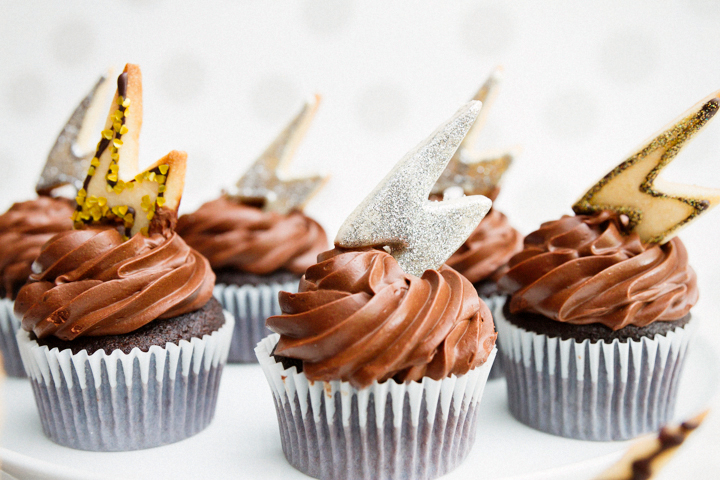 Gavin's birthday couldn't have been better – there was a school Dance-A-Thon, it was a Friday Free Dress (no uniforms!), and a family dinner party where we tried (successfully!) to stick 10 candles into a single chocolate cupcake. Light a fire, I say. Why not? After all, reaching the double-digits should be honored with a little light show.
Photos by: Maria Hedrick Photography