We're going on a bear hunt! Well, for Bear Cupcakes, that is, because honestly, I'm not much of a camper. I love the "idea" of camping, but the actual process always ends up being so much work, especially with small kids.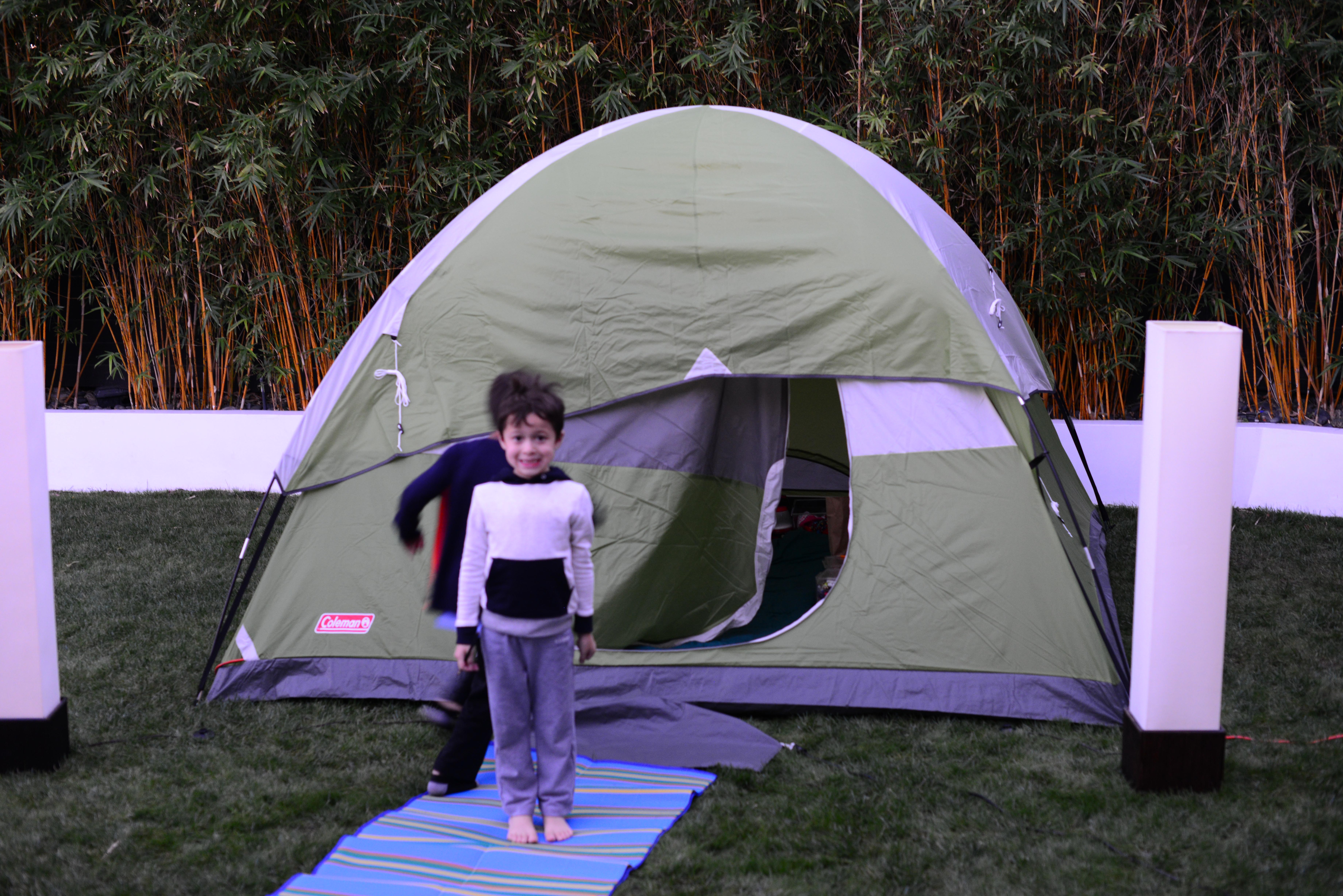 Still, I want my boys to have every childhood experience I can give them, so we went "camping" Sweet Nerd-style. That is to say, we set the tent up in the backyard, roasted marshmallows over a gas flame, and baked up these adorable bear cupcakes. So, that counts, right?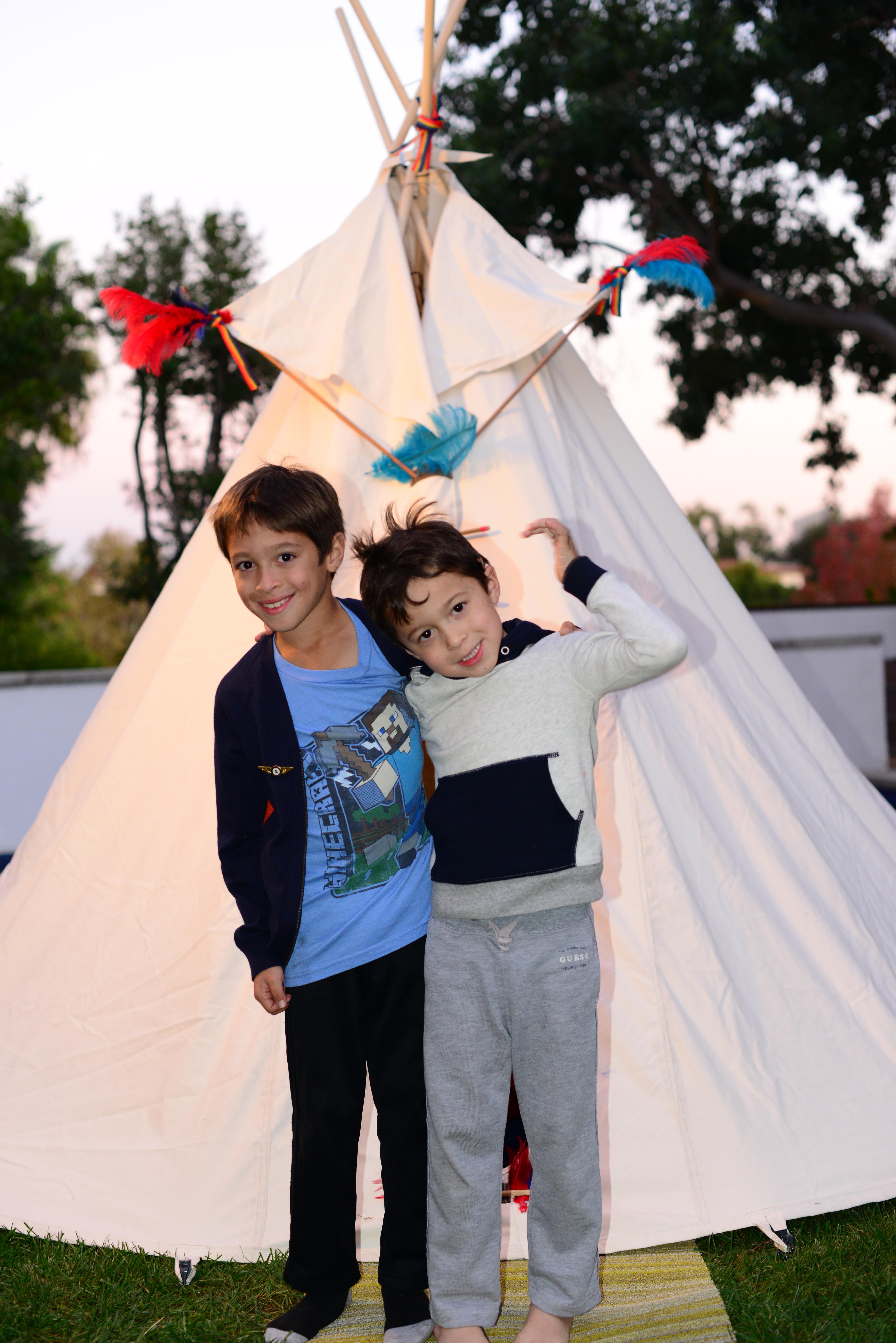 And now…on to the bears! The boys were stoked to recreate a bear cupcake we saw on this sweet blog named, The BearFootBaker.  Fitting, right?  She is a master at sweets – you must check her out.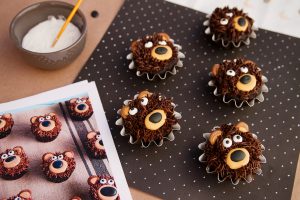 Here's how we turned these very basic chocolate cupcakes into little, edible bears.
Planning ahead is the key (to not losing your patience) and because I wanted to assemble these with the kids, I took the following steps:
1. Pre-bake the chocolate cupcakes (see recipe below).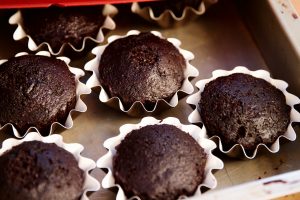 2. Prepare the royal icing and make brown, black, and tan colored icing using Americolor. Load each color into piping bags using a Wilton Tip #2.
3. Next, I made the shapes freehand on a piece of blank parchment paper (tip: tape down the paper so it doesn't move).  Pipe directly on to the paper and let it dry completely before you use it for assembly (the icing needs to be hard).
Nose – The nose has 2 parts.  Use beige and make it into an oval shape, pipe 2 dozen.  Next, use black and pipe it into an oval size about half the size of the beige.  Next, adhere the black onto the brown with a bit of royal icing as glue.
Ears – With the same color, make little half moons on the parchment. Then, with the brown icing, put a thin half circle along the top edge of the half moons to give the ears that two-tone look. Let those dry along side the noses.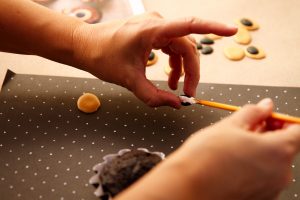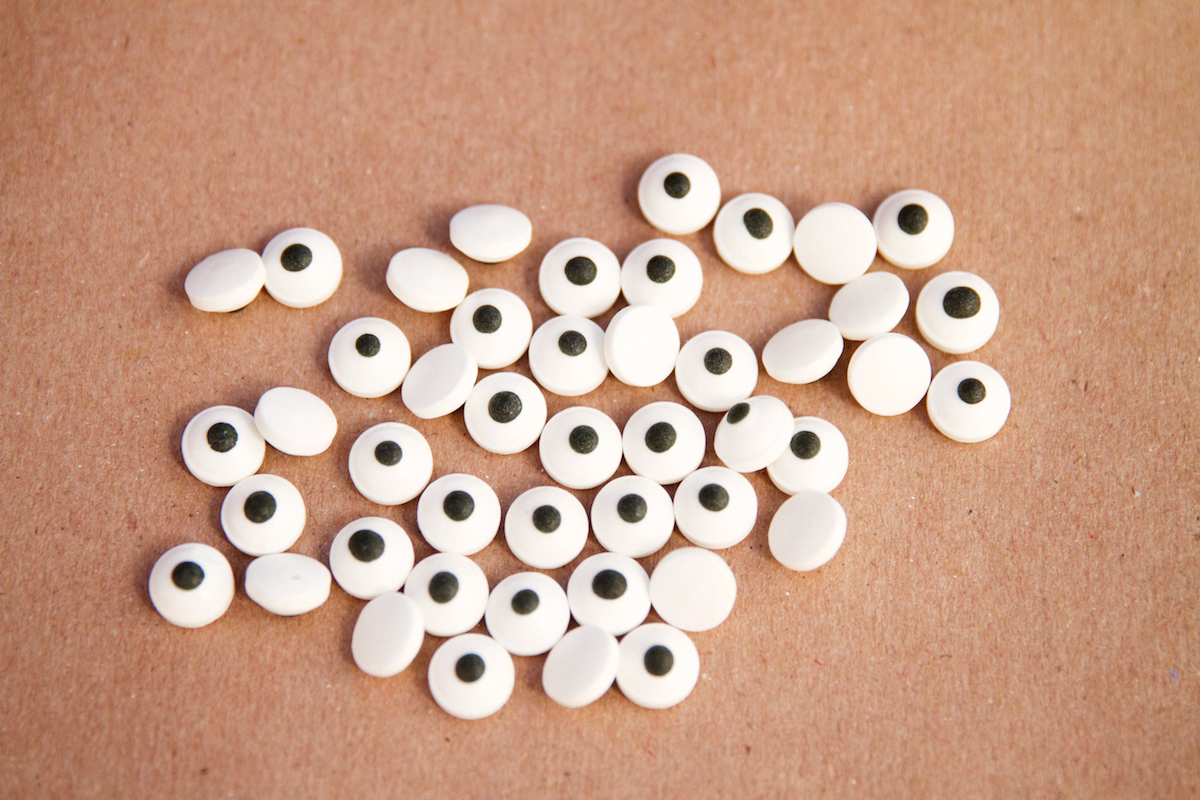 I bought these eyeballs from Layer Cake Shop. They're so cute and I'm frankly surprised how often I find uses for them. If you have kids, don't be afraid to stock up on these little babies.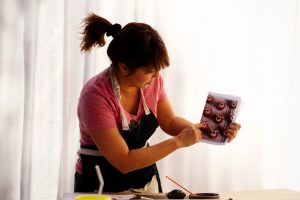 BEAR CUPCAKES ASSEMBLY – NOW STARTS THE BEAR HUNT!
First, we whipped up a batch of buttercream frosting and colored it with brown food coloring from Americolor. I used the Wilton decorating tip #233. Simply push in as you squeeze, then lift to get that fun furry texture.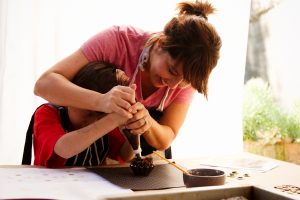 I  watching my boys squeal with delight as they learn the tricks of the trade. They're total rock stars and, believe me, encouragement is huge.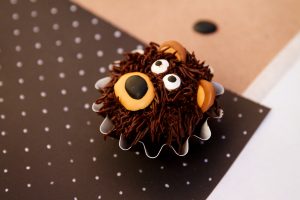 Aren't they adorable? (Ummm, and the cupcakes are pretty cute, too!)
So, if you're not feeling up to camping, take the kids out into your own backyard for a stay-cation. In terms of childhood memories, you'll get the same result with a lot less work and I can absolutely promise that bear cupcakes are more fun than real bears. And they don't bite back!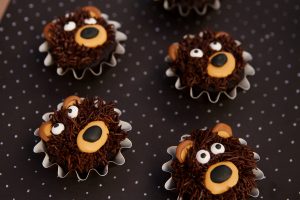 Credit: Bearfoot Baker
Photos by: Maria Hedrick Photography