This recipe is an ode of gratitude to Ms. Kathreen Shorkey on Teacher Appreciation Week:
Thank you, Kathreen! Your hard work and dedication have inspired me to make a gorgeous set of pink rosette meringues as a symbol of my gratitude. Your precious handling of our son over the years means the world; I don't know how you do it, but every day you have a bright, bubbly smile on your face, and your sense of humor and gentleness keep the classroom light and happy. We're so grateful for your time and attention, and I hope you'll keep these rosettes of meringue with rose drops in your desk drawer as a special treat for YOU. Your selfless self deserves it!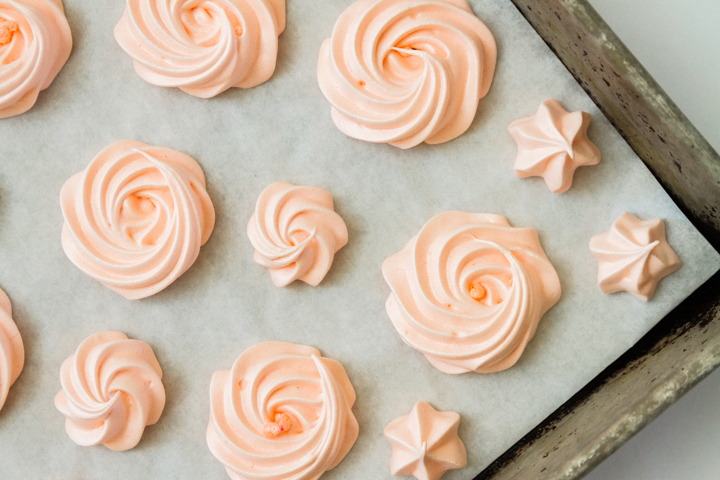 My thanks also goes out to Meringue Girls for the recipe. Good meringue is gently sweet, and – not unlike cotton candy – delicately melts in your mouth. Yum!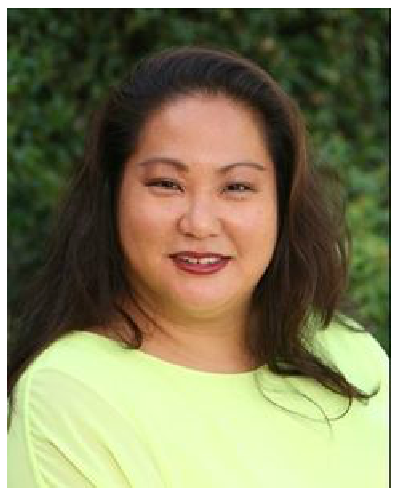 Here's our gal, Ms. Kathreen Shorkey. Merci beaucoup, Ms. Shorkey. You're truly making a difference in the lives of my children, and so many others!
MERINGUE – EGG WHITES + SUGAR
The beauty of meringue is it's only two ingredients. It's also amazing how only two ingredients can need so much love and attention while being transformed into meringue. Three words for ya to keep in mind: smooth, stiff and glossy.When you're mixing the caster sugar and the egg whites, that's what you're going to be looking for.
Start with Egg Whites – Be sure your bowl and whisk are super clean. When you start whisking your egg whites, toss in a sprinkling of cream of tartar to help stabilize the whites. Whisk on medium until they are stiff!

Add in heated sugar (about 5 minutes at 350F).  Next, turn down your oven to 175-200F for the actual baking of the meringues.  If your sugar comes out of the oven with a bit of a crusted top, don't worry.  Crush it with a teaspoon until it is a powder again, and add one teaspoon at a time to the stiff egg whites.  Watch, wait and see that gloss begin to shine.  Keep whipping on medium until it is stiff.  Really, I mean it – STIFF PEAKS PEOPLE! 

Last step – color in the mixer!  I used Americolor pink, orange, and yellow to achieve this lovely, light peach color.  I was hoping to match my finishing decoration, Sugarfina's Rose All Day.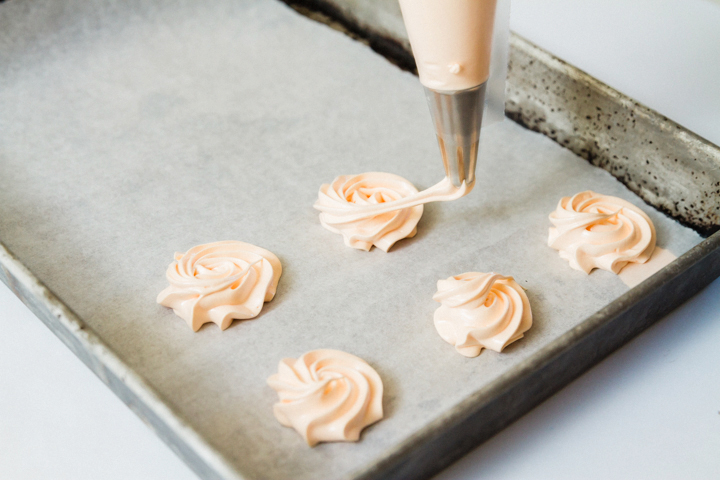 There are a variety of sizes for the rosettes, and for this recipe I used piping tip #843.  When you pipe, start in the middle and make a circular motion.  Then release the pressure of your bag and lift up and off the edge of the piped rosette.  I made a few different sizes to add a little extra umppffff!  Bake them at 175F or 200F for 2 hours.  Then, turn off your oven and let them rest in the oven for 2-3 hours.  Lastly, when there is still a bit of warmth on the rosette, garnish with the Rose All Day gummy.  Voila!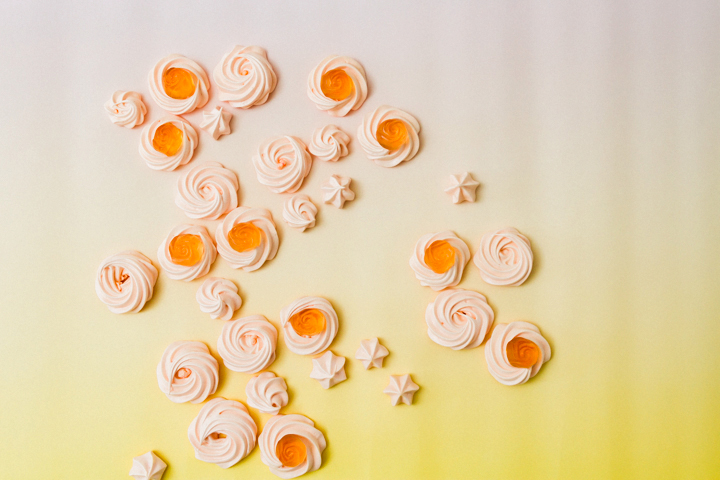 Sugar Fina makes these sparkly little soft candies imported from Germany called But First, Rose that I added to the center of the rosettes. Make sure you add them to the tops while the rosettes are still warm.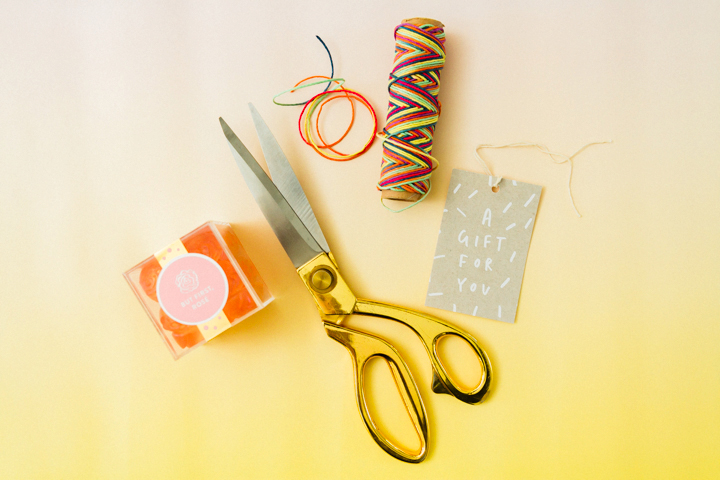 A plastic treat bag is nice because it showcases these little pretty things, add a gift tag and voila! Your appreciation will be felt in every bite.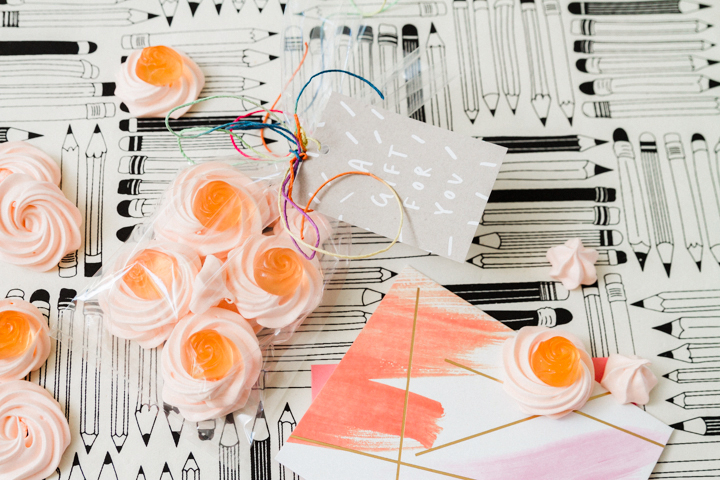 OUR FAVES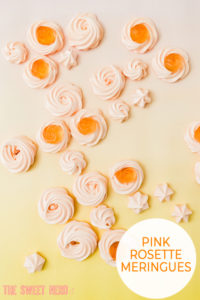 Photos by: Maria Hedrick Photography